Piedmont Invitational
On a day when everybody went 2-2, Arnold led White Plains to the championship on a tiebreaker of fewest runs allowed; Piedmont rebounded to beat Etowah, White Plains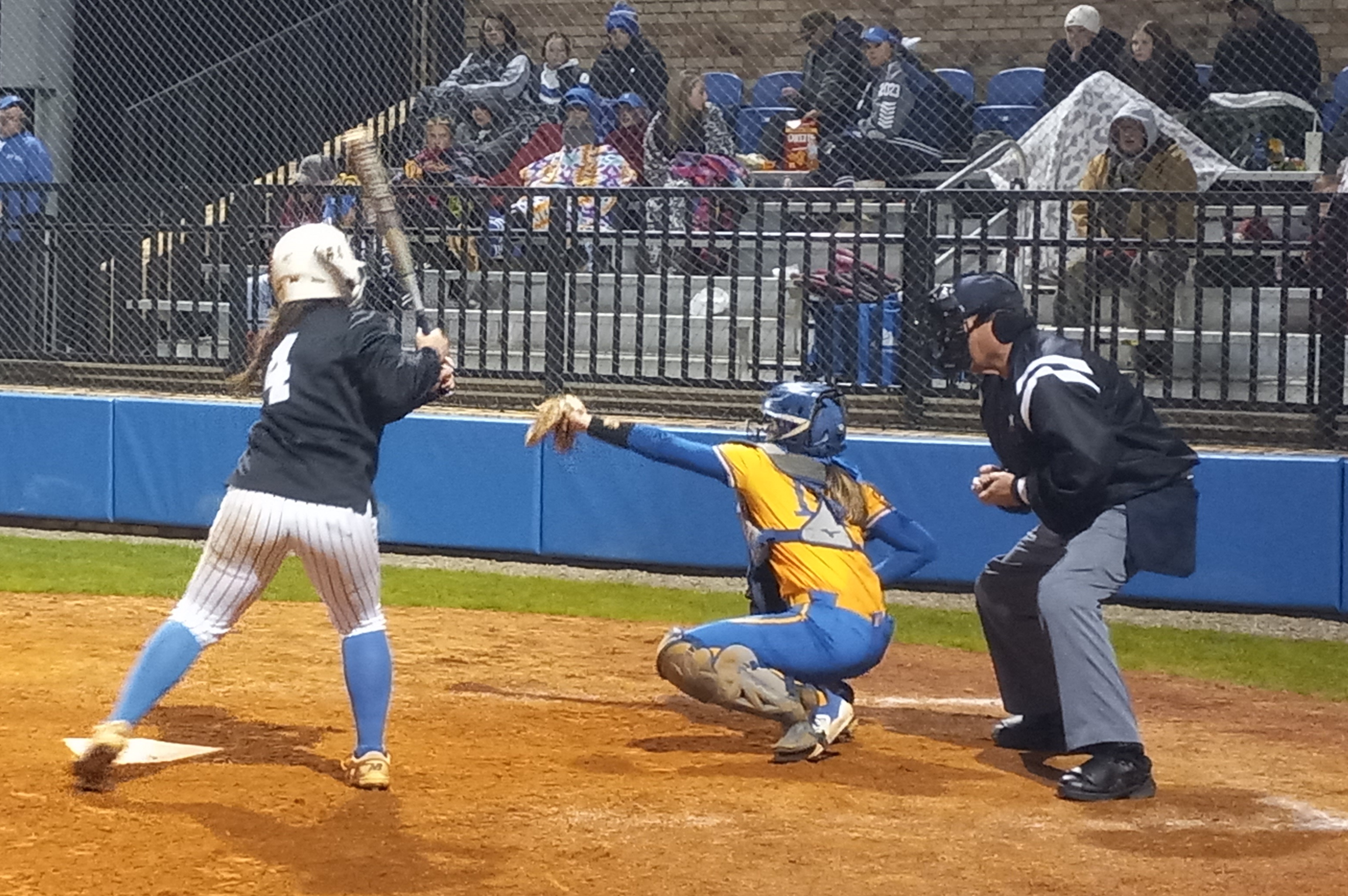 Piedmont Invitational
Saturday
Results/schedule
White Plains 8 Munford 4
Munford 4, Etowah 2
Etowah 5, White Plains 2
Handley 5, Piedmont 2
Munford 6, Piedmont 5
Handley 8, Munford 6
White Plains 1, Handley 0
Piedmont 9, Etowah 5
Piedmont 3, White Plains 0
Etowah 4, Handley 2
— White Plains wins the tournament by tiebreaker.
By Joe Medley
East Alabama Sports Today
PIEDMONT — If Piedmont's softball team goes on to experience the warmth of May at Choccolocco Park for the third time in as many years, the Bulldogs just might point back to a cold, cold night in March as a catalyst.
Piedmont rebounded from a bitterly disappointing loss to Munford on Saturday to win two in a row, beating Etowah 9-5 and White Plains 3-0 to finish 2-2 in the Piedmont Invitational.
The two victories came after the Bulldogs saw a 5-1 lead evaporate in Munford's final at bat. The Lions scored five runs in the bottom of the fourth inning and walked off in a time-limit game, 6-5.
Two errors helped jump start Munford's game-winning rally, and Piedmont committed five errors in the game.
Piedmont (9-5) waited through two games to play the Etowah, the Bulldogs' head coach gave them something to think about in the break.
"I just told them, if they want to play for a championship, then we're going to have to make plays when the pressure is on," Piedmont coach Rachel Smith said. "We're going to have to make the routine plays when the pressure is on, and we're going to have to make some great plays when the pressure.
"That's what great players and good teams do."
Piedmont's next game, the Etowah game, didn't get off to an encouraging start. The Blue Devils reeled off four runs in their first at bat, but Piedmont went 2-3-4 in the second, third and fourth innings.
Smith and Emma Grace Todd had two doubles apiece against Etowah, and Sarah Goss went 2-for-3 with four RBIs.
The Bulldogs extended nine unanswered runs to 12 in the 3-0 victory over White Plains.
"We had that break, and Coach Smith just told everybody, 'Hey, we've got to come back and play better offensively and defensively,' and I feel like that's we did," said second baseman/pitcher Savannah Smith, who pitched the shutout against White Plains.
Savannah Smith pitched a three hitter with four strikeouts.
Abby Baird provided the majority of the offense against White Plains, hitting a two-run single behind singles from Cacey and Cayla Brothers in the bottom of the fourth inning.
Piedmont's 2-2 showing in its tournament came a week after the Bulldogs won White Plains' Lady Wildcat Classic at Oxford Lake.
"I'm feeling good," Savannah Smith said. "I'd put our defense up against anybody. We've got a great defense. It's great to be a pitcher with that defense."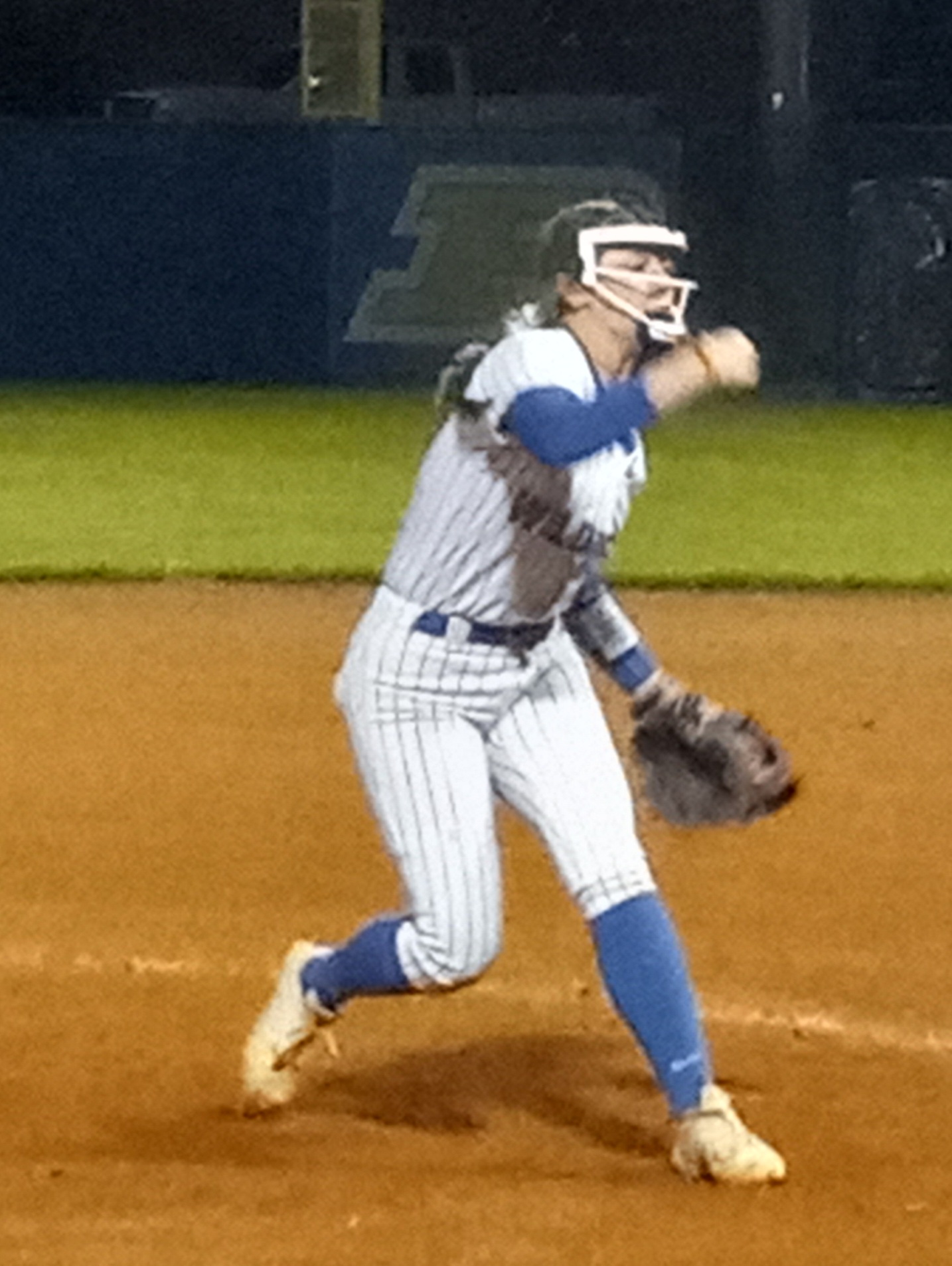 White Plains (8-5) also went 2-2 in the Piedmont Invitational, beating Munford 8-4, losing to Etowah 5-2, beating Handley 1-0 and falling to Piedmont. With all five teams coming away 2-2 on the day, the Wildcats won the tournament by tiebreaker, giving up the fewest runs (12).
The Wildcats rebounded after going 0-3 in their own tournament last week and returned the favor, winning Piedmont's tournament.
They did it despite injuries. Kristen Rhodes suffering a dislocated kneecap in the Wildcat Classic last week and did not play Saturday. First baseman Braeton Moran suffered a season-ending elbow in a victory over Anniston.
Pitcher Leighton Arnold had one of the day's highlights, pitching a one-hitter over four innings against Handley. In four outings on the day, she gave up nine hits and one earned run over 12 innings with 14 strikeouts.
She also hit a solo home run against Munford.
"Leighton did great for us today," White Plains coach Tiffany Williams said.
Callie Richardson homered twice against Munford.
"It wasn't a bad day," Williams said. "It was better than last weekend. We had times today where we put together when we get runners on and have clutch hitting."
The Piedmont Invitational played out at Piedmont High School and the Piedmont Softball Complex Friday's rain trimmed the schedule to a one-day, five-team round robin featuring Etowah, Handley, Munford, Piedmont and White Plains.
Here's a run down of coverage-area teams that have completed play: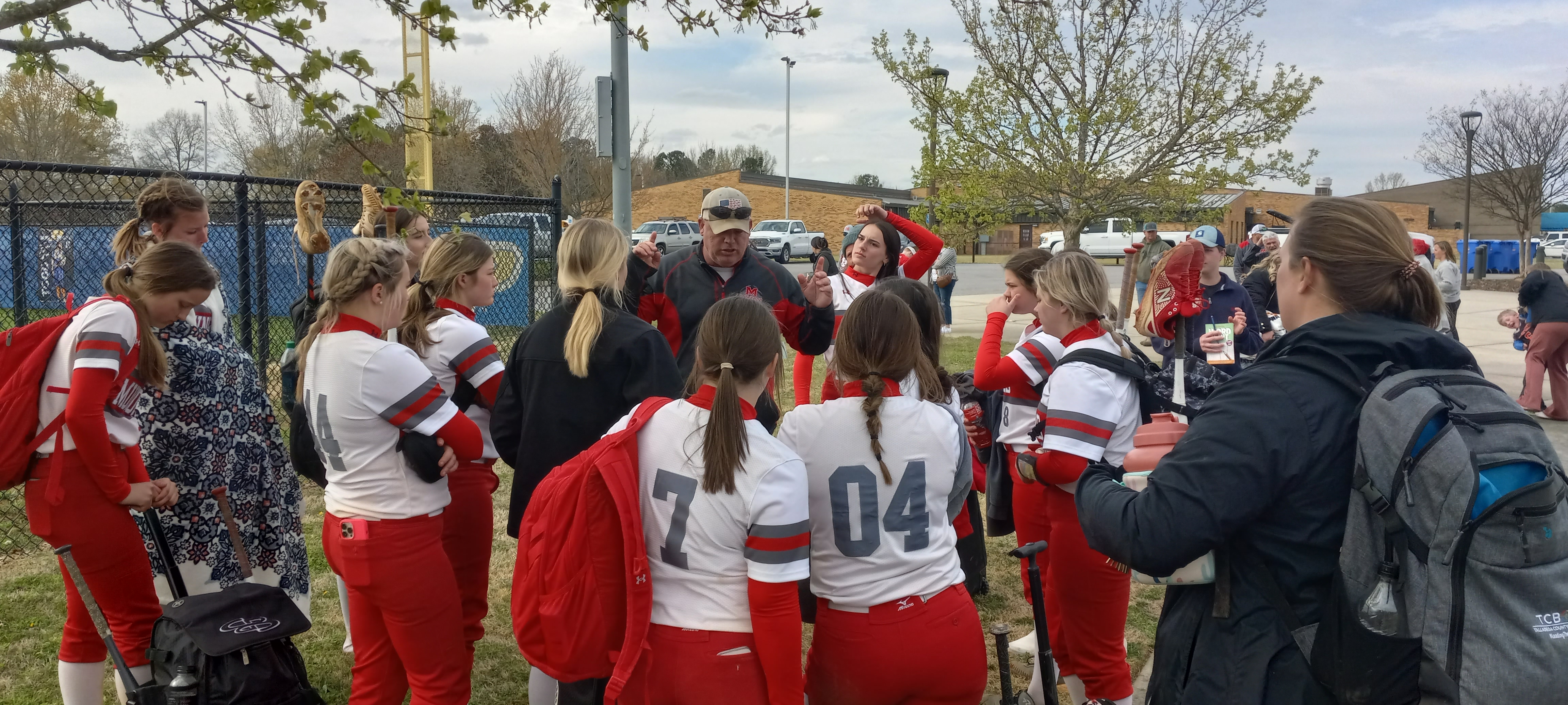 Munford splits
Fresh off of winning the Talladega County tournament last week, Munford went 2-2 on the day at the Piedmont Invitational, losing to White Plains 8-4, beating Etowah 4-2, beating Piedmont 6-5 and falling to Handley 8-6.
Munford rallied from behind in its final two games, scoring five in the final time-limit at bat to walk off against Piedmont and coming from a 7-3 deficit to put the tying run at the plate against Handley.
The Lions' day included Twyla Marlow home run agaisnt Etowah, and she had three hits against Piedmont. She drove in the game-ending run against Piedmont. Munford got three two-hit performances from Brooklyn Pressley.
"We knew it was going to be a tough tournament with Etowah and Piedmont, Handley, everybody coming off the regionals last year," Munford coach Darrell Smith said. "We come off winning the county tournament last week and having to beat Lincoln twice to win that championship, but coming up here and competing kind of shows us where we're at. Handley being in our area, we got to see them."
The Lions go into spring break 11-4.
"We're ahead of where I thought we would be, because we're young," Smith said. "We're starting two eighth graders on varsity and fourth ninth graders. Our two leaders, Khloe Shears and Blair Darby, they've stepped it up for our young kids, and we're growing up quick."
Handley splits
The short-handed Tigers (11-10) went 2-2, beating Piedmont 5-2 and Munford 8-6 then losing to White Plains 1-0 and Etowah 4-2. They finished second in the tiebreaker, giving up 13 runs on the day.
Marianna Whaley had two hits, including a home run and double, with three RBIs against Piedmont, and Ava Hill had a double and triple.
Kamlyn Holloway homered against Munford. Hill and Whaley each had a double, and Hill drove in two runs.
Handley went without pitcher Tayi Goss and outfielder and Breydan Watkins were out with illnesses. Hill pitched against Munford and was supposed to pitch in the Etowah game but had hip pain.
Whaley handled most of the pitching duties, pitching a combined 12 2/3 innings. She allowed three earned runs with 17 strikeouts.
"We just had nine players, and we played with the nine we had," Handley coach Chris White said. "I thought we had some real good effort. We hit the ball real good except in our last ballgame.
"I thought Marianna threw her tail off all weekend."