A day of softball
Piedmont gains momentum, wins Lady Wildcat Classic; Alexandria, Oxford, Wellborn and White Plains among teams getting early-season work in a abbreviated tourney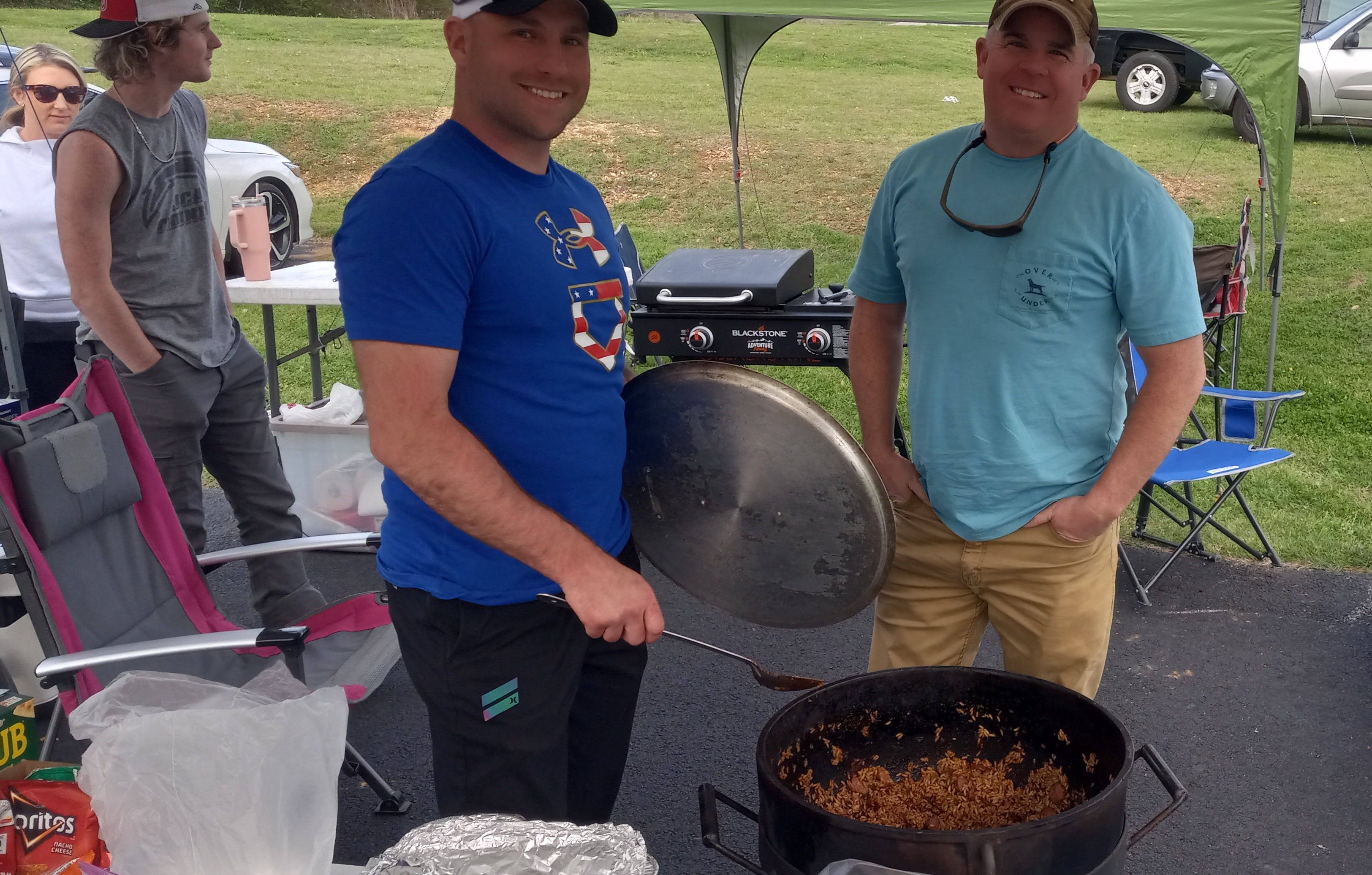 Lady Wildcat Classic
Saturday
Oxford Lake
Varsity pool Play
Oxford 2, Piedmont 0
Piedmont 11, Wellborn 1
Oxford 18, Wellborn 1
Alexandria 4, White Plains 3
Sardis 2, Alexandria 0
Sardis 3, White Plains 1
Varsity tournament
Alexandria 7, Wellborn 0
Piedmont 6, White Plains 2
Underway
Piedmont 2, Oxford 1 (8 innings)
Alexandria 12, Sardis 1
Championship
Piedmont 3, Alexandria 0
By Joe Medley
East Alabama Sports Today
OXFORD — Chef Bryan Otwell and fireman Jeremy Brown stood proudly over a pot of jambalya Saturday. Just behind them in the tent they set up across the street from Oxford Lake Park's softball fields, a table offered choices from cheddar brats to deer meat.
Across the street, Piedmont feasted on newly found momentum.
The Bulldogs entered the Lady Wildcat Classic winless and left champions, beating Alexandria 3-0 in the single-elimination tournament final.
The six-team varsity field included five teams from Calhoun County. Alexandria, Oxford, Piedmont, Wellborn and host school White Plains tested their teams in a field that also included Sardis.
This week's rain shortened the two-day event to Saturday only, with pool play and a single-elimination tournament.
Piedmont (4-3) opened with a 2-0 loss to Oxford but rebounded to beat Wellborn 11-1, White Plains 6-2, Oxford 2-1 in eight innings and Alexandria in the final.
"I know this group is very talented," Piedmont coach Rachel Smith said. "We just took a while to try to get it all put together."
Here's a look at sights, scenes and teams of interest:
Alexandria
The Valley Cubs (11-7) started by coming from a 3-0 deficit to beat White Plains 4-3 then fell 2-0 to Sardis. They beat Wellborn 7-0 and Sardis 12-1 in bracket play before falling to Piedmont in the final.
It's a team battling injuries. Jill Cockrell, the lone-returning all-state player from consecutive state-tournament teams, has missed nearly two weeks of action with a shoulder injury that occurred in practice. Pitcher Makenna Prickett awaits MRI results on an ankle injury.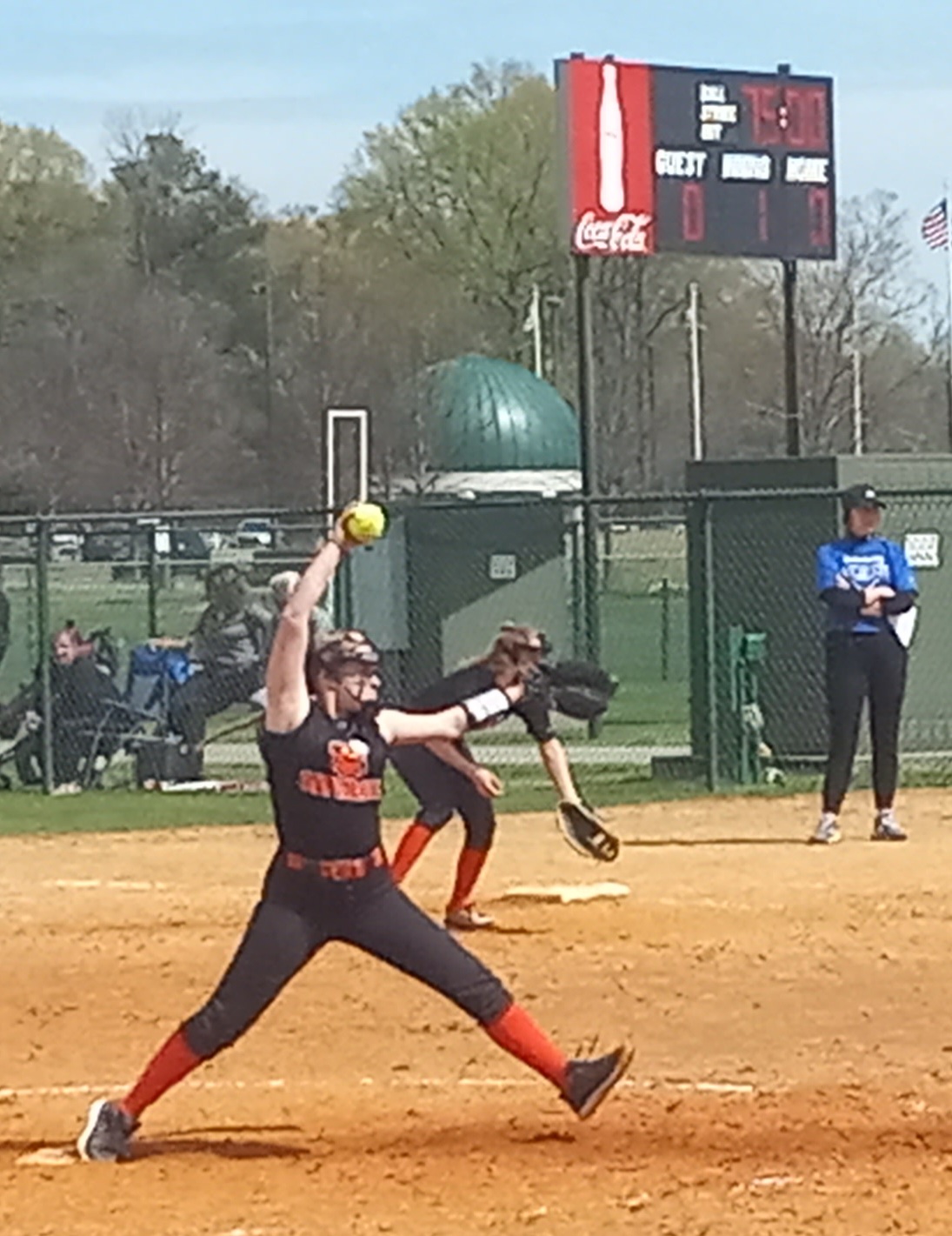 For a team having to fight injuries and replace Ashley Phillips and twins Rylee and Chole Gattis, the Valley Cubs have produced encouraging results.
"We're taking it as a great challenge," junior Clancy Bright said. "We're moving forward. I know we lost a great pitcher in Rylee and Ashley, but now we're going forward a little bit."
Prickett, Pressley Slaton and Charlee Parris are the heir apparent pitchers to Rylee Gattis for a program known for a long line of great pitchers, but seventh-grader Khloe England has stepped in for Prickett. England got the win in the opener against White Plains.
"She's something else," Alexandria coach Brian Hess said. "She's going to give you an opportunity to win every time,
"You've got to play defense behind her, but … she's going to be something special. She's helped us out. Since Makenna's been out, she's come in. If she's nervous, you can't tell it. She just gives you a straight face."
Hess has had to play several players at new positions, including his daughter. Christian Hess has moved to catcher, Chloe Gattis' old position.
Baylee Elston came through with the go-ahead RBI single against White Plains.
"I'm proud of the way we responded at the plate, facing a great team like White Plains," Hess said. "I'm just overall pleased with where we're at right now."
Oxford
What a week it's been for junior pitcher Berkley Mooney.
Aside from committing play for the University of Montevallo, she pitched a perfect game against Munford followed by shutouts of Pell City and Piedmont.
The 2-0 victory over Piedmont started Oxford's day at the Lady Wildcat Classic. The Yellow Jackets followed with an 18-1 victory over Wellborn but lost to Piedmont in the semifinals. The two runs Piedmont scored in the semifinal made it four runs scored on Mooney this season.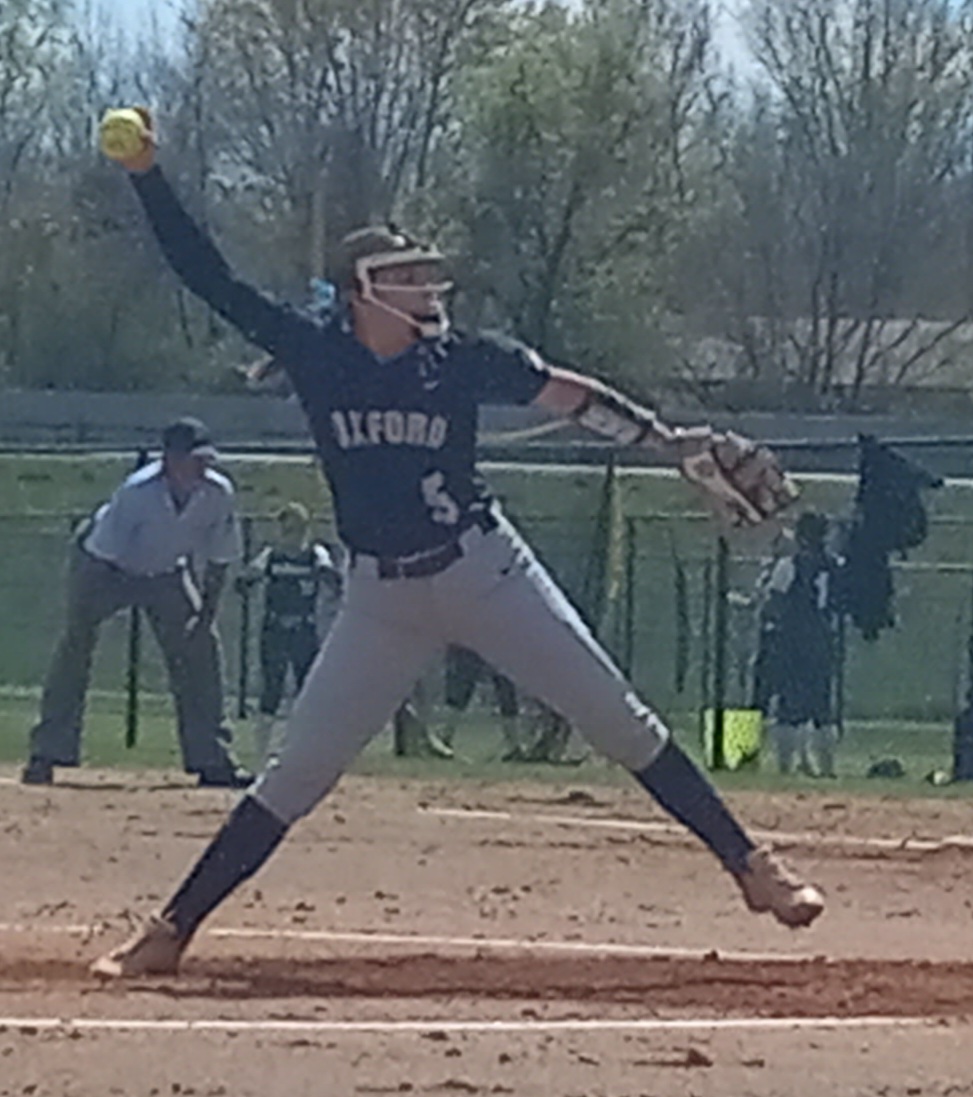 Mooney's big start comes from an offseason of weight lifting and bullpen work. She regularly practices with her dad on the Oxford Elementary School field.
"She's worked her tail off in the offseason," Oxford coach Wendy McKibbin said. "Part of it, too, is she committed to Montevallo, and that's taken a lot of pressure off of her.
"Now, it's like, just go play. Go have fun and play."
Mooney said she committed to Montevallo over offers from Enterprise State Community College and Gulf Coast Community College. At Montevallo, she'll join brother Trey, who starred for Oxford's baseball team.
"They offered me, and it kind of felt like home for me, because my brother's there," she said. "Being around everybody, it just felt like home."
The Yellow Jackets are 9-1.
"We've got a good group of kids," McKibbin said. "We've got good chemistry. Everybody plays for their team. They're behind each other. They're a lot of fun. There's no drama. They support. They're working hard."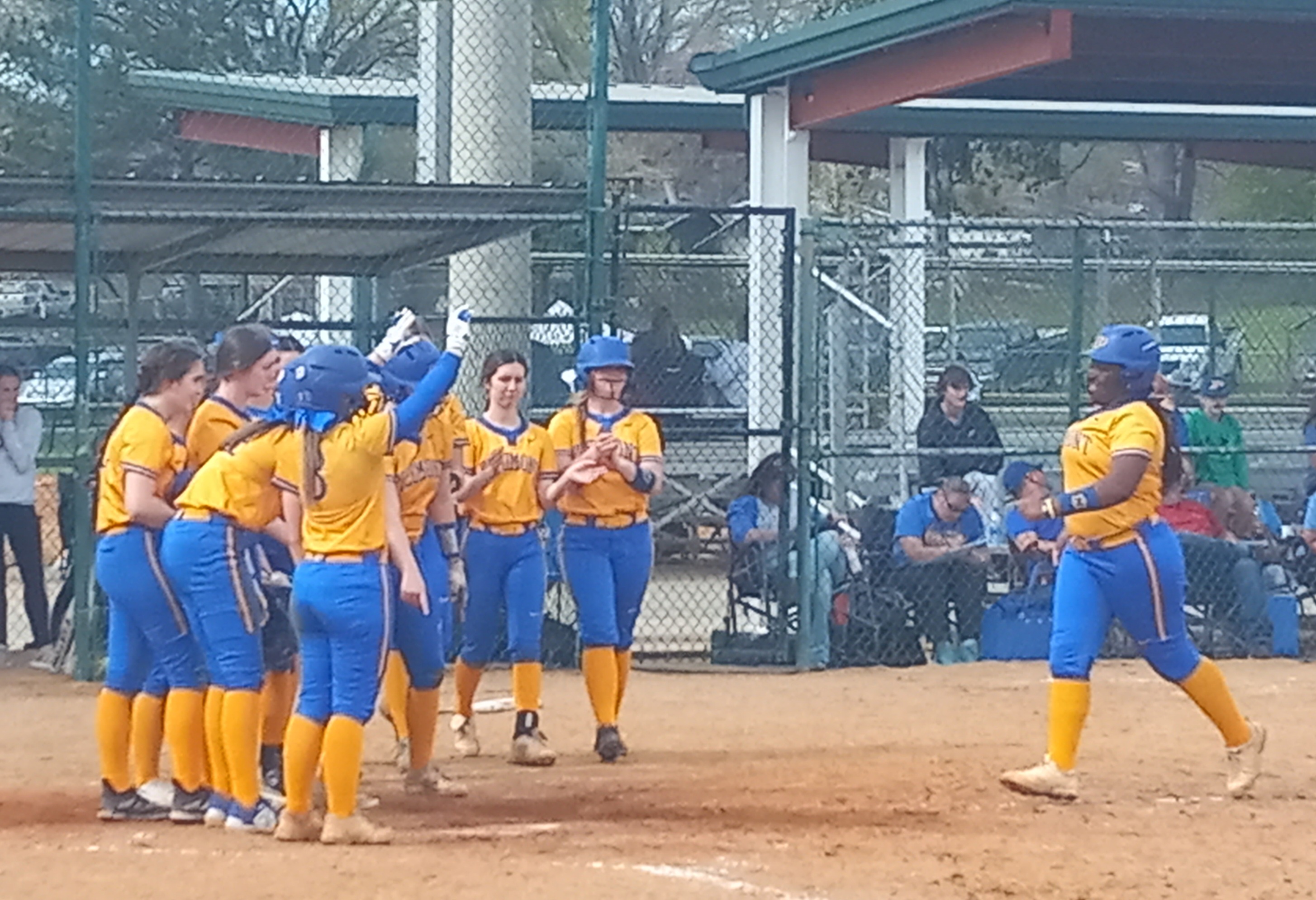 Piedmont
The Bulldogs' awakening started with the 11-1 victory over Wellborn, and Armoni Perry capped off the awakening of Bulldog bats with a grand slam to left-center field to make it 11-0.
"It kind of felt good off of the bat," Perry said. "We needed it for the team. It's the first win of the season, and it's one of our area teams.
"That game right there, all of us kind of hit. The other four games, we haven't hit that well. We've been practicing real hard to try to get in the zone of hitting."
Having made its first to state-tournament appearances of the fast-pitch era in 2021 and 2022, Piedmont hopes to make it three years in a row. That looked more doable Saturday night than it looked Saturday morning.
One encouraging sign was Jenna Calvert's RBI single for the go-ahead run against Oxford in the semifinals. Another strong indicator was strong pitching performances by Emma Grace Todd, with support from Savannah Smith, who came on in relief in the semifinals and pitched a complete-game shutout against Alexandria.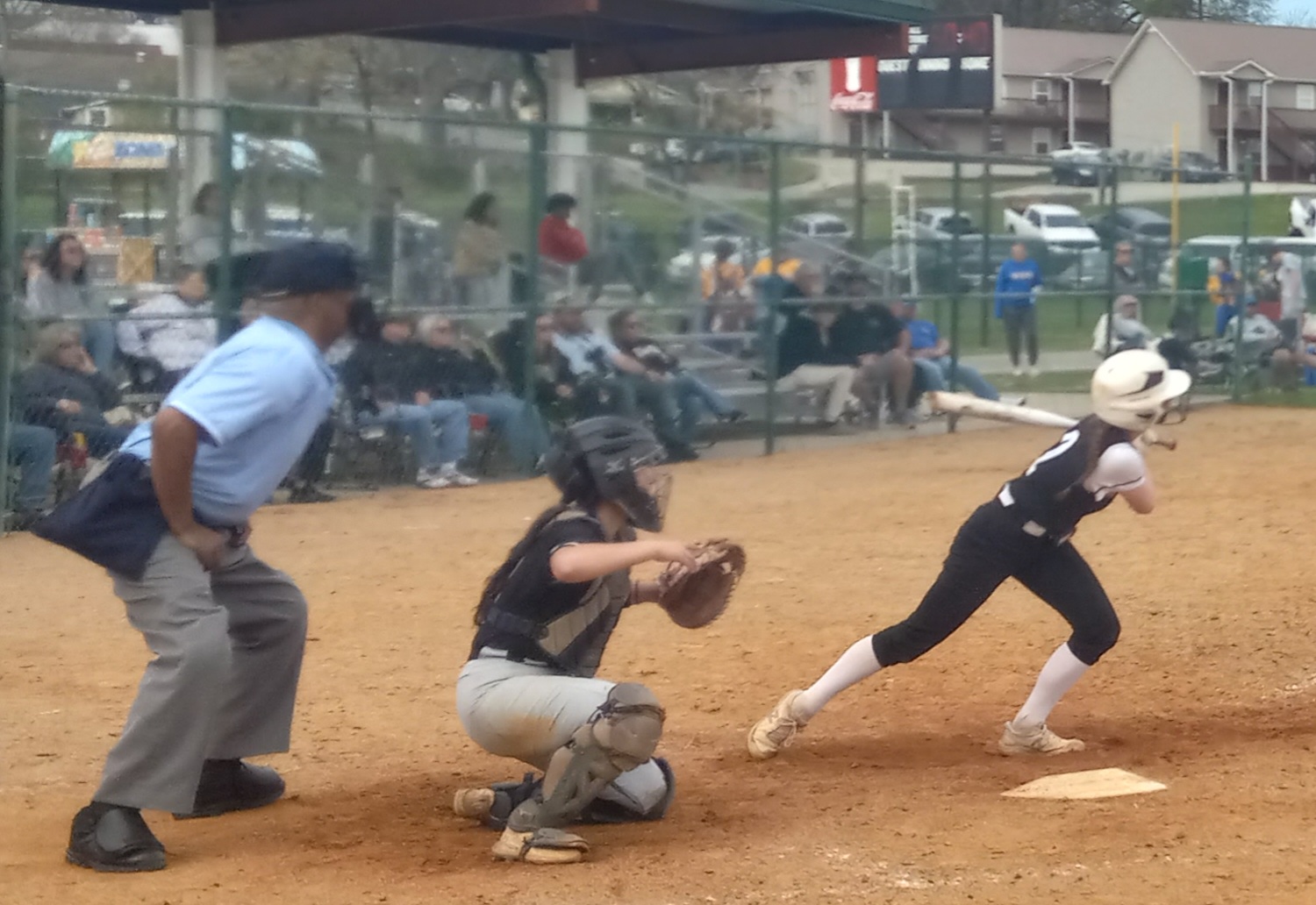 Wellborn
The Panthers (1-6) lost 11-1 to Piedmont, 18-1 to Oxford and 7-0 to Alexandria, but veteran coach Brenda Vinson notes the calendar. It's mid-March, and the most meaningful softball comes in late April and May.
"We've been rained out more than we've been able to play," she said. "Today is about, let's play. That's why I'm pitching everybody, to get them game-like experience.
"It's a growing day. I'm not worried about the end results today, because that doesn't really even matter until … the first or second week of May. If you can beat those people then, that's what it's all about."
Pitchers who saw circle time Saturday included Cassidy Gray, Destiny Benefield and staff ace Autumn Parsons.
"We've had a good season so far," Parsons said. "We haven't had very many wins, but the team work has been there, the dedication to come day after day, even after losses.
"We still have a young team. We only have three seniors."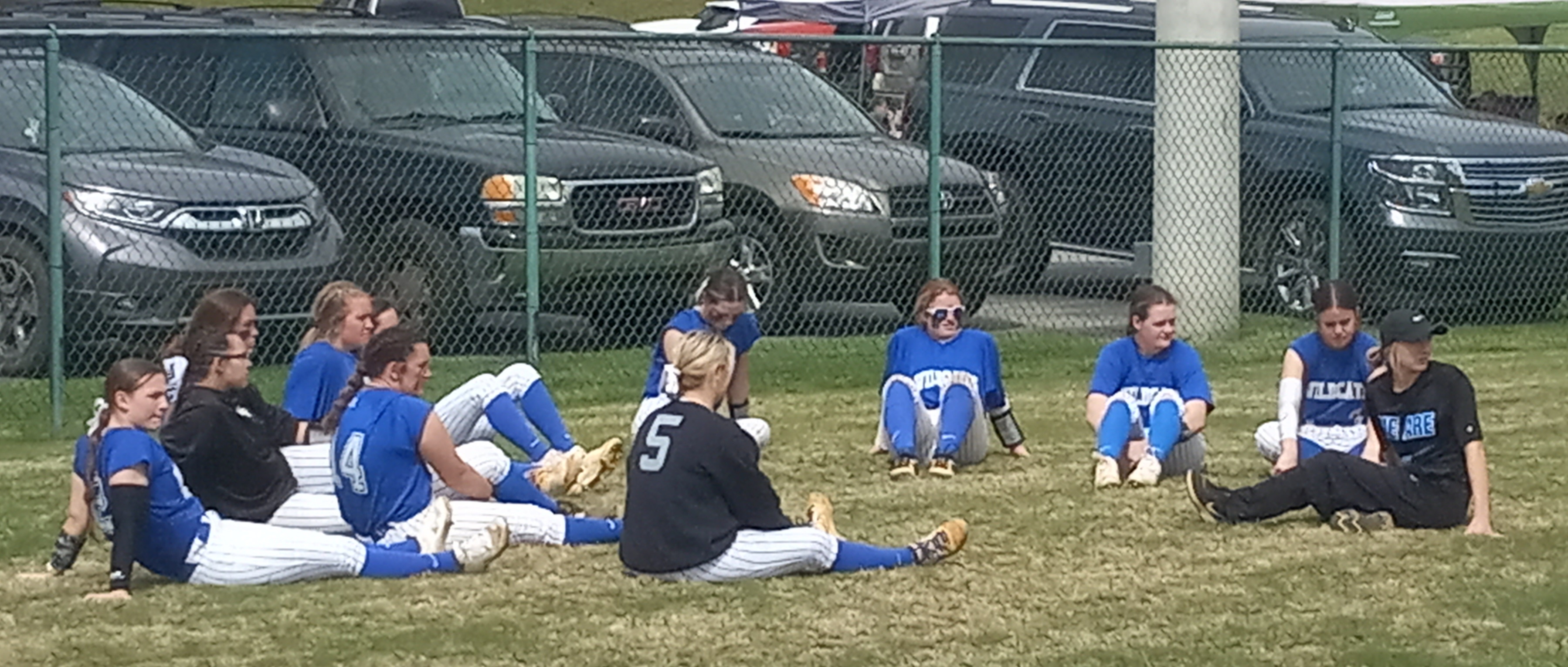 White Plains
The host Wildcats (3-3) opened with a 4-3 loss to Alexandria, their first loss under first-year coach Tiffany Williams. They lost to Sardis 3-1 and Piedmont 6-2 later in the day.
Former White Plains coach Rachel Ford, who stepped away from coaching to spend more time with family, attended Saturday's action.
Despite a tough day against tough competition Saturday, Williams said she's "super excited" for her first season as a varsity head coach.
"I have a great group of girls," she said. "If we play like we're supposed to be playing, I think we're going to make it all the way."
Williams coached under Ford at White Plains. The 2015 Pleasant Valley grad also played under long-time Raiders coach David Bryant.
"The biggest thing that I've learned, especially from Coach Ford, it's not necessarily just being a good coach, making the right calls, but just loving these kids and being there for these kids," she said "It's teaching the kids to be a good person, a good woman, growing them up, helping them make the right decisions.
"It's really hard to put into words everything I've learned from Coach Bryant and Coach Ford."
White Plains has a strong lineup and pitching trio of Leighton Arnold, Callie Richardson and Kannon Slaughter. The wildcard is adjusting to a new coach.
So far, so good.
"It's been really good," Arnold said. "It's been different, but it's been good. Change can be a good thing. … She's keeping us up."
In the day's potentially toughest blow for White Plains, senior Kristen Rhodes suffered an apparent dislocated kneecap while swinging at a pitch. X-rays were negative for fractures, Williams said, and Rhodes will undergo an MRI to determine if there was ligament damage.
Cover photo: Piedmont players pose with the champion's trophy from the White Plains Lady Wildcat Classic on Saturday at Oxford Lake. (Photo by Joe Medley)