Kirk's fitting finish
Two years after knee injury, Spring Garden's lone senior makes major contribution in program's latest state championship: 'Feels like I'm in a dream'
By Shannon Fagan
WEIS Sports Director
BIRMINGHAM – Following Thursday's Class 1A girls state championship game against Marion County, in which Spring Garden won 62-39, lone Lady Panther senior Kayley Kirk said, "It doesn't feel real. It feels like I'm in a dream."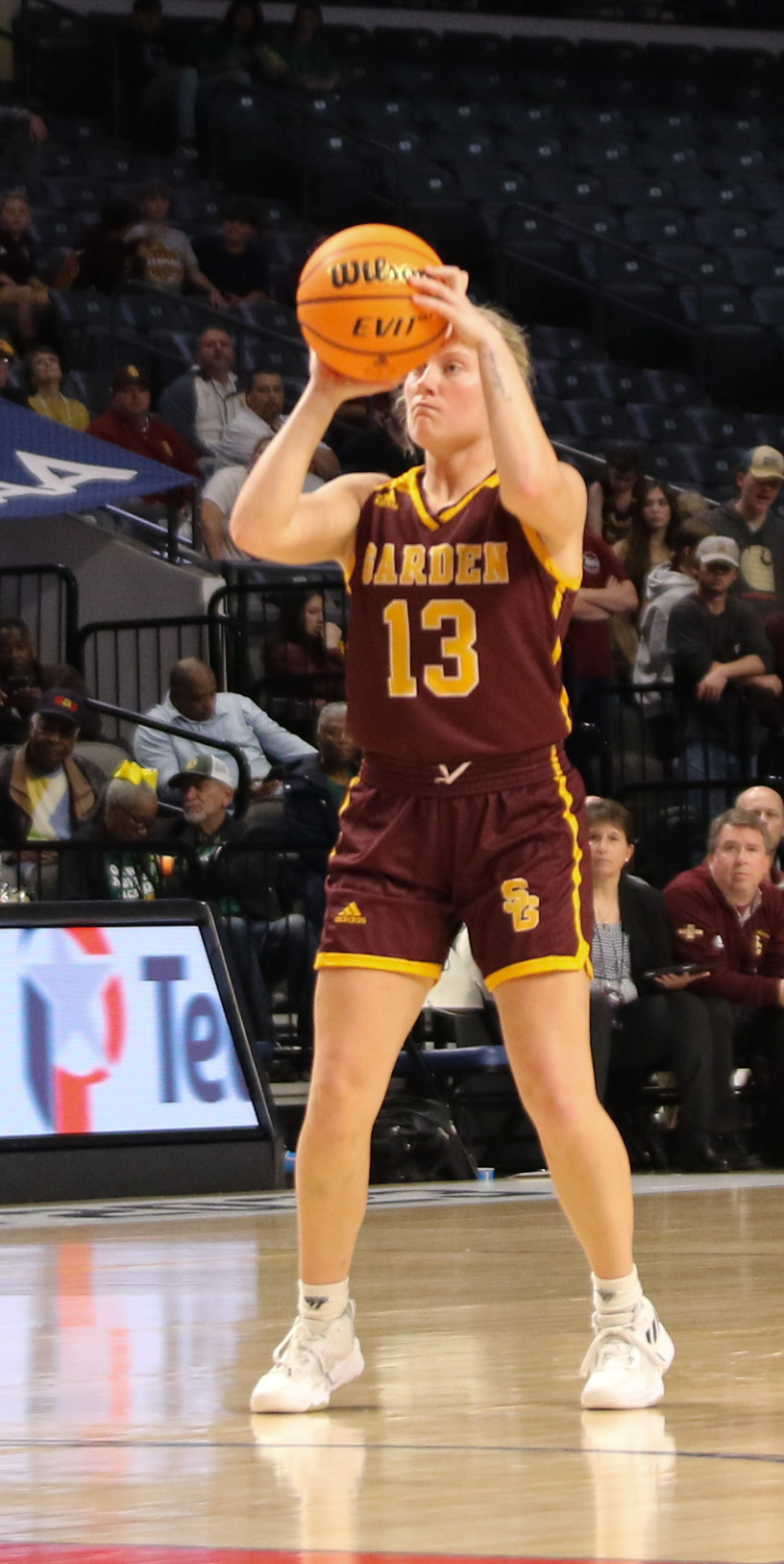 It's a feeling that a lot of the other Lady Panthers share, but for Kirk, it might have a little more meaning after struggling to recover from an ACL injury she suffered as a sophomore.
Flash forward to now, If Kirk had butterflies in her final game as a Lady Panther, she didn't show it. In Thursday's championship against Marion County, Kirk collected 14 points, including four 3-pointers.
"When we came out on the court, our confidence was real high," Kirk said. "We knew we couldn't lose."
Kirk's confidence helped her earn a selection to the all-tournament team, a fitting end to a hard-fought career, head coach Ricky Austin said.
"It's tear-shedding proud," Austin said. "She loves this sport. When I get a hold of a girl who loves it like that, I want to use it.
"When she got hurt, she could've easily tapped out and let other girls pass her, but we weren't going to let that happen. She's so tough. Her toughness is so important to us. She doesn't say a whole lot, but when she does, it has a lot of stick to it. To see her get this reward at the
end of a career of a sport she loves, that's why I coach."
Kirk's legacy won't soon be forgotten.
There's no doubt the Lady Panthers thrive off the talent of sophomore point guard Ace Austin's phenomenal abilities, but they also feed of what Kirk has been through.
She feeds off of them, as well.
"All of my teammates feel like little sisters to me," she said. "I look up to every single one of them, even though I'm older than them. I look up to every one of them. It's a special group."
Cover photo: Spring Garden's Kayley Kirk looks to pass during Thursday's Class 1A state final in Birmingham. (Photo by Greg Warren)