Oxford going pro
City Council approves bringing professional softball to Choccolocco Park in a 4-0 vote; Smash It Sports Vipers will be Oxford's first pro team

By Al Muskewitz
East Alabama Sports Today

OXFORD — Oxford will get its first professional sports franchise after the City Council on Tuesday paved the way for the Smash It Sports Vipers to bring their Women's Professional Fast-Pitch franchise to Choccolocco Park this season.

The Council voted 4-0 on the resolution. Mike Henderson was absent due to illness.

"I am extremely pleased," said Oxford PARD director Don Hudson, one of the main drivers in bringing the team to town. "Considering we were able to get in on the groundwork of the women's fast-pitch league, I think that puts us in a pretty good position.

"I think it'll be a great venue for the people because of their love for fast-pitch softball in this area. I think we are a hotbed for fast-pitch softball. Several years ago, 20-25 years ago, we were a hotbed for fast-pitch men's softball. There's still interest from the older folks, but as you know, fast-pitch softball with the youth and high schools has just taken off."

The feeling from team owner Rick Schiffhauer was mutual.

"We are very excited about our new home," he said from his home in Rochester, N.Y., Tuesday night. "It's time to bring a championship to Oxford."

The team was called the Smash It Sports Vipers when it played its inaugural season in the WPF based in Florida last year, Hudson said the team here would be called the Oxford Vipers and he's seen a jersey with that printing.

It was later clarified the team will be called the "Smash It Sports Vipers out of Oxford, AL."

"When Rick wants something done, he finds a way," WPF commissioner Lauren Chamberlain said a statement released by Oxford Wednesday. "This strategic relocation and home field acquisition for the Vipers is a huge step forward for our league in solidifying ourselves. We're here to stay and moves like this prove it."

While the contract has yet been signed by both parties, the initial deal is expected to guarantee two years with an expected option on the following three. Both Hudson and Schiffhauer have said they were interested in a long-term relationship.

"I think it's a give-and-take on both parts," Hudson said of the contract. "Not to be specific with anything, but we tried to provide a better facility and we'll increase the seating and do some major repair work with restrooms and dressing rooms."

This story is developing.

PREVIOUS INFORMATION

Rick Schiffhauer made a trip to Choccolocco Park a couple months ago. He fell in love with the facility and liked the people he was dealing with enough to know he wanted to be partners with them.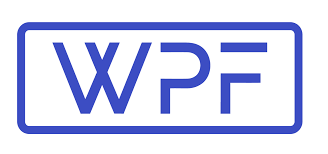 Through it all he thought it was a nice place to bring his pro softball team.

Pending the expected approval of the City Council Tuesday night, Oxford will have its first professional sports team when the Smash It Sports Vipers of the Women's Professional Fast-Pitch league relocate from Florida to Choccolocco Park for the 2023 season and beyond.

"I understand the vote is tomorrow and I expect the vote to be favorable," Schiffhauer said Monday. "We're excited to come down there and be part of the community and bring a first-rate professional team to the area and really, really blow up fast-pitch softball in the area."

Oxford city officials involved in the project deferred comment until after Tuesday's vote.

The WPF also has franchises in Florida, Dallas (owned by former MLB All-Star Brandon Phillips) and Oklahoma City, with plans to steadily expand in "the next couple years," said Schiffhauer, a co-founder and part-owner of the league.

Local fans will remember the league's Pride team that played an exhibition series with Team USA, Japan and Australia at Choccolocco Park last July in the run up to the World Games in Birmingham.

The league will play a 36-game schedule (12 against each team, six home and six away) from late May to August. The season will run concurrent with the Choccolocco Monsters wood-bat college team's season on the adjacent Signature baseball field.

The Vipers played their inaugural season last year in Viera, Fla., on the Florida Space Coast, the home of the USSSA, while Schiffhauer kept an eye out for a more permanent home. He looked at three communities he declined to identify, but the other two are said to be Louisiana and Los Angeles.

Once the team is approved, it will relocate lock, stock and barrel, from the management team to the last softball in the bucket. His commitment is for the long haul.

"I plan on coming there and staying there; that is my vision," he said. "I'm not going to start running around and courting a better deal. That's not the way I do business. We're looking for a home and with the people about on the Oxford side I know we'll be successful. I see it as a permanent home for us, I honestly do."

Details of the pending contract were not available, but the players, many of whom will have connections to the major college programs in the region, will be housed in Jacksonville State dormitories from training camp through the end of the season and have access to JSU's training facilities. Alabama pitcher Montana Fouts, a fan favorite during the July exhibition, is expected to be a top draft pick.

Schiffhauer called Choccolocco Park "one of the nicest" parks of the myriad he's visited around the country and the multi-field complex was particularly appealing. The outfield fence on the Signature softball field already has been extended to accommodate an advanced-level team.

Of course, Oxford, isn't exactly in the same type market as the other franchises, but there was a lot that attracted Schiffhauer to it.

"When I went and met with the team, you get a feel for people and these are people I'd like to, in essence, be in partnership on the team," he said. "They're enthusiasts. They're not just people saying, hey, let's bring a team here to bring a team here team because we love the sport of fast-pitch softball. I don't think it's any secret Alabama is a hotbed for fast-pitch softball."

Schiffhauer's vision for the Vipers in Oxford is "to be part of the softball landscape," not just at the professional level, but at the youth level as well. Both his daughters have played for years and he sponsors 27 elite travel teams in his hometown of Rochester, N.Y., where Smash It Sports is headquartered.

"We want to be part of the community's fabric and make it a positive experience for everybody and grow the game of fast-pitch; we want to bring more people into it," he said. "For me, this league, this team, is about creating opportunities for young ladies. Creating opportunities at the youth level. Creating opportunities when they leave college that they've got a pro option to go play. It's all about the girls not playing second fiddle."