3 for the Series
Two youth teams from Alexandria, one from Oxford qualify to play in USSSA World Series later this month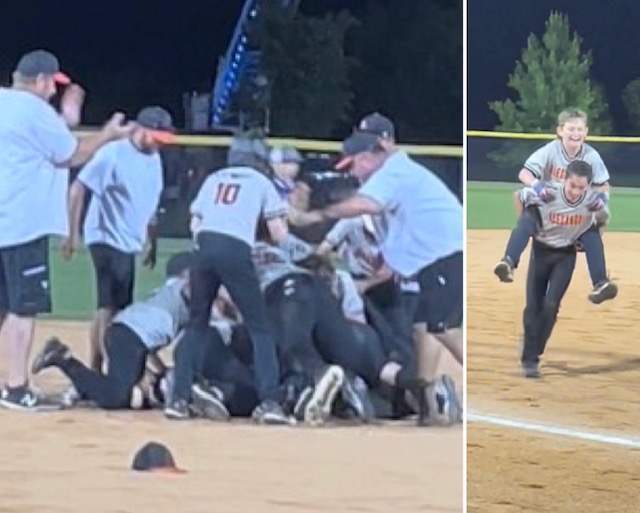 By Al Muskewitz
East Alabama Sports Today

When Jay McElroy brought his baseball team together for the first time back in February he looked around and thought they had the makings of something special. But with a bunch of 10-year-olds you just never know.

The kids came through. His Alexandria Valley Boys won the USSSA 10U Gold Major state title last week and area headed to Gulfport, Miss., to play in the organization's World Series.

Actually, the Valley Boys are one of three teams from Calhoun County headed to the Series. Alexandria's 12U won its Gold Major bracket and Oxford won the 10U Gold Minor. All three previously played in Dixie Youth Baseball before making the switch within the last two years.

"This is going to be a great experience for these boys," Oxford manager Tony Maniscalco said. "To be able to go off and play out of state, especially going down to the beach, it'll just be great for experience. We thought our season was about over and this came up and we're very excited to be able to play in this."

McElroy's 10U team went through their bracket 5-0, outscoring their opponents by a combined score of 55-8. They beat Clanton in the final, 9-1. Anderson Brooks was the winning pitcher in the championship game, but they have four solid pitchers, and Bentley Pressley caught all three games they won on the last day to clinch it.

Winners and runner-ups of each division are eligible to play in the World Series.

"That was our goal, to at least get to the championship game of the state tournament," McElroy said. "We knew we had a special group, a bunch of good athletes. We figured it was possibly but you never know with them being 10 years old how they're going to come out each day, but with this group of kids, we only lost three games all year.

"They're all from the fourth grade at Alexandria Middle School so they have a lot of chemistry together. Most of them have been together since T-ball, with the exception of three who have been on 2-2 1/2 years now. They don't want to fail. They want to win. They've just got a lot drive to do what it takes to win."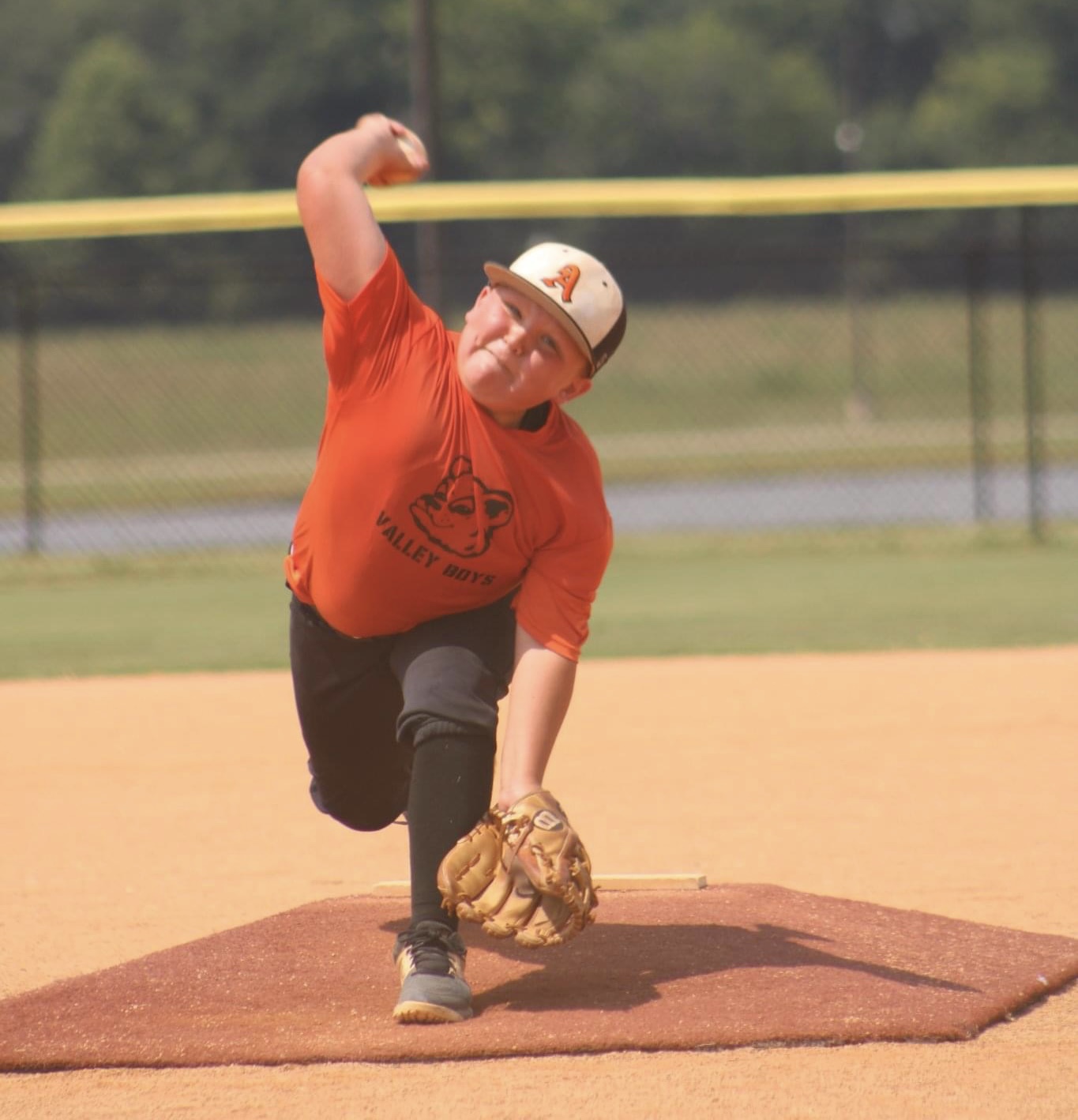 The Alexandria 12Us breezed through their bracket with a lineup that has all the pieces in place. They went 5-0, outscoring their opponents 52-3 with a walk-off win and four shutouts.

Camryn Johnson, the team's Tony Gwynn, drove home Jace Loggins with the winning run in their closest game, 4-3 over the Northport Americans. M.J. Morris threw a one-hitter at Hueytown in the title game, a result that gave them a bit of payback against the team that put them out of the Dixie Youth 11U tournament last year.

"They have an uncanniness to pull for each other," manager Eric Loggins said. "This bunch has been together for several years. It's not just a bond on the baseball field. They're liable to be at of each other houses just hanging out. They pull for each other. Twelve of them will be on the junior high basketball team this year and the one who isn't didn't try out."

The Oxford 10s earned their spot in the Series that hard way. They lost their first two games in pool play, then showed their resiliency by bouncing back to beat McCalla, Avondale and Munford.
"They play really hard and play together as a team very well," Maniscalco said. "We only have two 10-year-olds and we're not intimidated."
The World Series is July 13-17.
Here are the rosters of the three teams:
Alexandria 10U: Sawyer Beegle, Anderson Brooks, Gray Creel, Easton Gardner, Levi Gardner, Weston Haynes, J.T. McElroy, Luke Morgan, Judson Parris, Bentley Pressley, Brooks Third, Easton Vaughn. Manager: Jay McElroy. Coaches: David Beegle, Stacy Creel, Doug Gardner.
Alexandria 12U: Knox Faulkner, Kollyn Heath, Tylen Hunt, Camryn Johnson, Ryan Lambert, Elijah Kirby, Ryan Lewis, Jace Loggins, M.J. Morris, Jayden Phelps, Levi Toney, Royce Trantham, Russell Trantham. Manager: Eric Loggins. Coaches: Troy Trantham, Blake Johnson, Randall Toney.
Oxford 10U: Brody Cotton, Sam Fetner, Jrue Fletcher, Jackson Gossage, Grayson Greenwood, Thomas Humphries, Jace Jinks, Paul Maniscalco, Luke Robertson, Noah Snyder, Knox Whitman. Manager: Tony Maniscalco. Coaches: Chase Greenwood, Clark Jinks.