Prince of a pickup
Monsters' versatile leadoff man Brandon Prince selected to play in Prospects Showcase next week in Virginia

By Al Muskewitz
East Alabama Sports Today

OXFORD – Brandon Prince has been having all kinds of fun in his first experience playing in a summer collegiate wood-bat baseball league and that's the approach he plans to take in his first all-star experience next week.
Prince, the versatile speedster from Georgia Tech who's a double/triple waiting to happen no matter how he gets on base, will represent the Choccolocco Monsters in the annual Alliance Prospect Games next week at Liberty University.

Prince, who joined the Monsters after the Yellow Jackets' run in the Knoxville Regional, is batting .423 from the top of the lineup (first in the league among players having at least 25 at bats) with a team-leading 11 hits, two RBIs and nine stolen bases. He wouldn't know it, though, since he says he has not looked at the stats all summer. He's just having too much fun playing the game.

He's currently on an eight-game hitting streak, having delivered at least one hit in every Monsters game he's played. It hasn't been unusual to see him reach base and immediately break to steal second and sometimes third, effectively turning a walk into a double or triple. He stole eight bags in his first three games and nine in his first nine attempts.

"Brandon is a ball player," Monsters manager Steve Gillispie said. "When you start looking at this game being for prospects, he's a ball player. You've got to want to play. You want a guy who's willing and able to go through a daily routine, a grind like that. He's that blue-collar ball player.

"On a scale of 20 to 80, if they still do it like that anymore, he's an 80 runner and it's 80 playable speed because he's at top speed so quickly. He can steal a base, second or third, and change a game, but he also has a little bit of power in his bat. When you start looking from an offensive standpoint, he's got a couple tools that project really nice.

"From a defensive standpoint he has some versatility to himself as well. When you're looking at contracting rosters for minor-league affiliates you're looking for a guy who can do multiple things and brings a couple tools that are well above average. It's fitting he's in a game designed for prospects."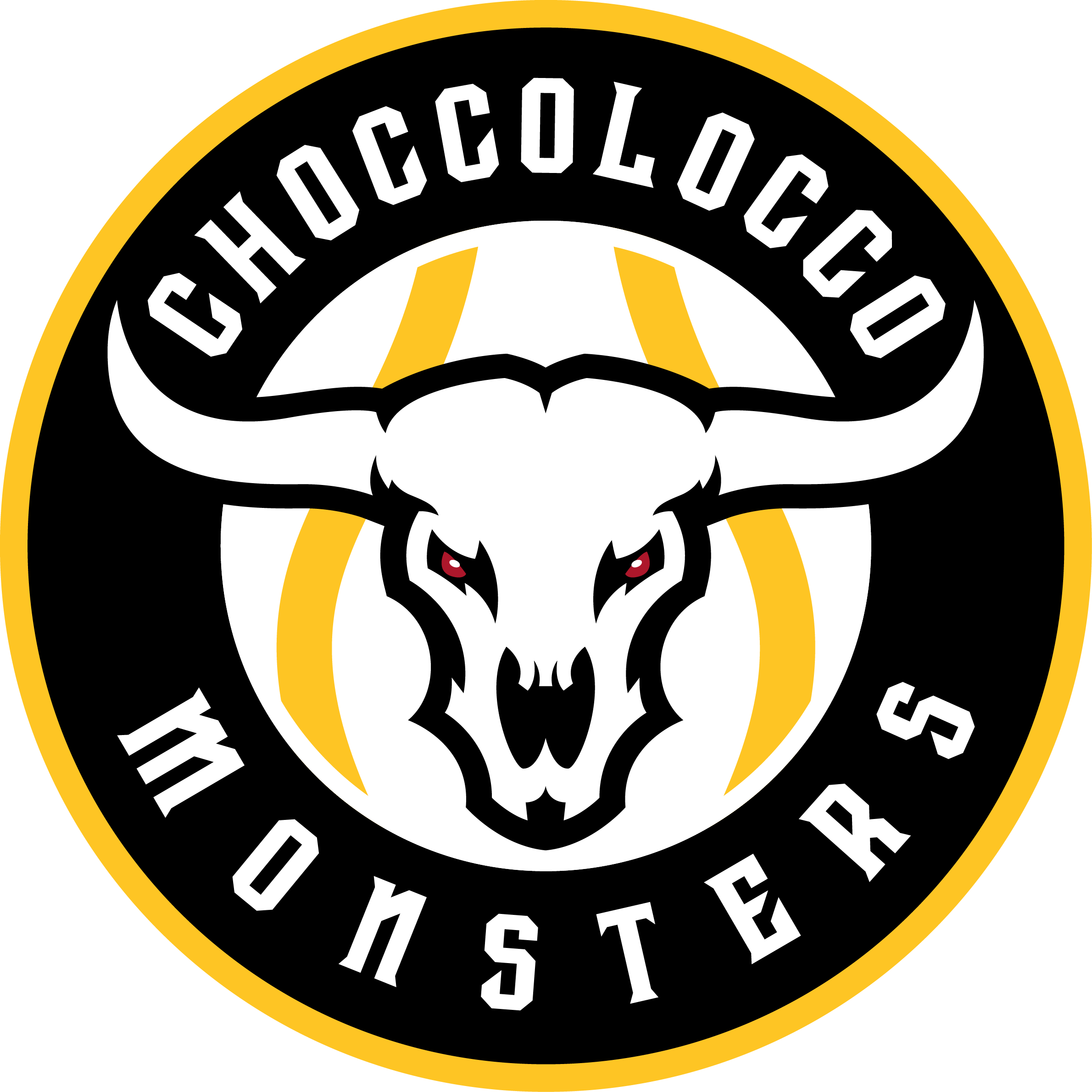 While Prince's future at Tech may end up as a second baseman or left fielder, he was primarily a late-inning replacement and pinch/courtesy runner in his first year with the Jackets this season and he has played shortstop and center field for the Monsters this summer.

Prince's road to Division I baseball might not be as circuitous as teammate Arty Leger's but in some ways it's just as colorful.

He didn't have major offers coming out of high school – where he played for Monsters coach and game-day driving partner DeWayne Crowder – and started his college journey close to home at West Georgia. It wasn't quite his cup of tea and he turned his focus towards junior college.

After a 40-stolen base season at Georgia Highlands, he was helping a high school buddy who happened to be a Tech team manager at a kids baseball camp. During one of the sessions he went up to Tech coach Danny Hall and dropped the remark that changed his path.

"I said, 'hey, coach, I think I look good in this Georgia Tech gold," he said. "My whole thing is baseball is a game of failure. If you know you're going to fail, why not have some confidence?"

One thing led to another and after about a year he was in that uniform.

The Prospect Showcase is different than the SBL All-Star Game, which is scheduled for Choccolocco Park July 17 – the first day of the MLB draft. These games recognize top pro prospects from four collegiate leagues around the country: the SBL, Hamptons, Florida and Southern.

One of Prince's Tech teammates, Cole McNamee, a right-handed pitcher for the Brookhaven Bucks, also made the SBL Prospects roster. He's hoping they can room together on the trip.

"I'm really pumped for it," Prince said. "I know we're both excited. At the end of the day I'm going to go out and just have fun like how I've been doing the whole summer and not worry about anything and showcase what I have."

Monsters closer Daniel Swatek and outfielder William Kelley also were nominated for the games. There's a chance Gillispie could be part of the coaching staff.
Prince's path
| | | | | | | | |
| --- | --- | --- | --- | --- | --- | --- | --- |
| 2022 season | GP | AB | R | H | BI | SB | BA |
| Georgia Tech | 23 | 14 | 6 | 2 | 0 | 3-3 | .143 |
| Choc. Monsters | 8 | 26 | 7 | 11 | 2 | 9-12 | .423 |
Prospect Showcase
At Liberty University, Lynchburg, Va.
June 27 Games
Hamptons League vs. Southern Collegiate Baseball League, 4 p.m.
Florida League vs. Sunbelt Baseball League, 7:30 p.m.
June 28 Games
Hamptons League vs. Florida League, 9:30 a.m.
Southern League vs. Sunbelt League, 12:45 p.m.