Final Four set
Graveman, the No. 13 seed, wins two tight matches to join the top three seeds and past champions in the Calhoun County Match Play semifinals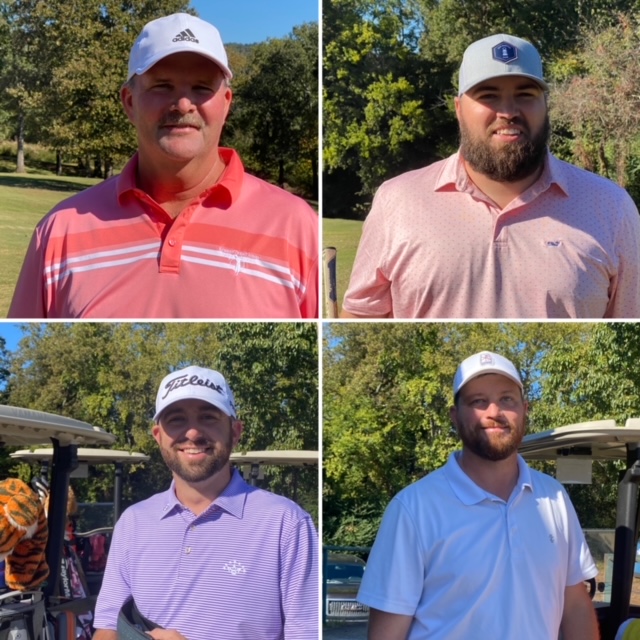 CALHOUN COUNTY MATCH PLAY CHAMPIONSHIP
At Anniston Municipal GC
Buddy Moore Bracket
No. 1 Gary Wigington def. No. 16 Layton Bussey, 3&2
No. 9 Josh Poole def. No. 8 Clay Calkins, 4&3
No. 12 Jonathan Pate def. No. 5 Tanner Wells, 3&1
No. 13 Justin Graveman def. No. 4 Chad Calvert, 1 up
Chris Banister Bracket
No. 3 Andrew Brooks def. No. 14 Tee Brown, 3&1
No. 6 Dalton Chandler def. No. 11 Chip Howell, 2&1
No. 7 Jeremy McGatha def. No. 10 Landon Straub, 20 holes
No. 2 Brennan Clay def. No. 15 Timmy Woodard, 4&3

Round of 8
Wigington def. Poole, 2&1
Graveman def. Pate, 19 holes
Brooks def. Chandler, 1 up
Clay def. McGatha, 2&1

Sunday Semifinals
No. 1 Wigington vs. No. 13 Graveman, 9 a.m.
No. 2 Clay vs. No. 3 Brooks, 9:10 a.m.
Championship match to follow
  
By Al Muskewitz
East Alabama Sports Today

Every week there has been a Calhoun County Golf Tour event Justin Graveman dutifully drove the hour or so from Trussville to find a level of competition he couldn't get in a lot of other places. Days like Saturday make those drives all worth it.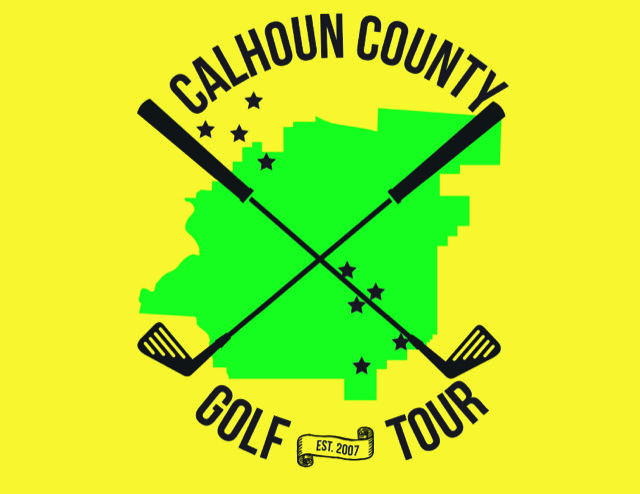 The 13th-seeded former junior college golfer went the distance – and then some – in both of his matches to join a trio of county regulars in the final four of the Calhoun County Match Play Championship at Anniston Municipal.

He eliminated fourth-seeded Chad Calvert 1 up in his morning match and then outlasted No. 12 Jonathan Pate in the Round of 8 with a 25-foot eagle putt on the 19th hole, the second-longest match of the day.

He will play top-seeded Gary Wigington in one of Sunday's semifinals. The winner will face either second-seeded defending champion Brennan Clay or his third-seeded Buddy Moore Tournament partner and high school teammate Andrew Brooks in the championship match. 

"It's honestly not a bad drive," Graveman said. "I just moved to downtown Birmingham about a month or so ago but it only took me an hour to get here and from my house in Clay it took me 45 minutes to get to the Gadsden side so it's not really that bad a drive.

"But there's not a lot of tournaments like this around Birmingham so it's good to have good competition right down the road."

Graveman, 32, has been a regular on the Calhoun County Golf Tour since 2019. This is his 13th Tour start, including two in the Match Play. He's had five top 10s and three top 5s, including a best-ever second in this year's Anniston City Championship at Cane Creek. 

He qualified for this year's Match Play in the final spot, but moved up in the bracket following several withdraws in front of him. In his previous Match Play appearance (2019) he was the No. 4 seed and lost to Brooks in the first round.

Two matches in one day made for an unusually long day and he had some work to do if he wanted a return trip on Sunday.
He fell 2-down after Pate dropped back-to-back birdies on 12 and 13, but he got back to all square by winning the next two holes. Both players birdied 18 to extend the match.
On the first extra hole, Graveman hit a perfect drive about 190 yards to the green. Pate had been having trouble with his drive all day and put his tee ball into the No. 3 fairway. Graveman's second shot hit the green and settled about 25 feet behind the hole. Pate's approach went through the green and settled in the rough left of the hole.
Pate chipped up to about 10 feet, then Graveman buried his eagle putt to in the match.
"I putted really good today," he said.
All four quarterfinal matches were dramatic.
Brooks was 3 down to the Sunny King champion after 10 holes. He got one back on 11, then won three straight holes (13-14-15) with a pair of birdies and a par to take the lead for the first time in the match and for good.
"I just kind of fought back," he said. "I didn't do anything special just played solid golf on the last eight holes today.
"I told myself I wasn't going to try to press the issue at all during this weekend, I was just going to try to play steady golf and if it wasn't good enough it wasn't; so far, it's been good. Tomorrow I'll have to play a little bit stronger than I played today to move on to the finals."
Wigington trailed several times in his match, but finally flipped the script with birdies on 14, 16 and 17, dropping a pair of 25-foot putts on the last two holes to close it out.
"I hadn't made much today outside of 10 feet and hit some really good ones that didn't go in and those last two finally went in there," he said. "I feel fortunate to get by those two (matches) today and hopefully go tomorrow."
No match was as back-and-forth as the one between Clay and McGatha.
Clay won the first two holes, then the Sunny King and USGA Four-Ball qualifying partners traded five of the next six holes. Clay won six holes in the match and McGatha won four. Going into the last hole of the match Clay was 6-under and McGatha was 5-under with two bogeys.