'Special day today'
Chandlers race to SKCC lead with record scramble round, lead by 1 heading into Championship Sunday
SECOND ROUND SCORES/FLIGHTS: https://www.kingclassic.com/current-scores/

SUNDAY PAIRINGS: https://www.easportstoday.com/2021/09/16/skcc-sunday-pairings/
| | | | |
| --- | --- | --- | --- |
| SKCC LEADERBORAD | SL | CR | TOT |
| Ott Chandler/Dalton Chandler | 61- | 54- | 115 |
| Jacob Harper-Kyle Daugherty | 59- | 57- | 116 |
| Gary Wigington-Ty Cole | 61- | 57- | 118 |
| Sawyer Edwards-Cameron McCareeth | 59- | 60- | 119 |
| Randy Reaves-Will Reaves | 60- | 60- | 120 |
| Jackson King-Freeman Fite | 60- | 60- | 120 |
| Jeremy McGatha-Brennan Clay | 63- | 58- | 121 |
| Great Burgess-Tanner Wells | 63- | 59- | 122 |
| Anna Reid-Caleb Morrow | 61- | 61- | 122 |
| Matt Rogers-Andrew Brooks | 62- | 61- | 123 |
By Al Muskewitz
East Alabama Sports Today
OXFORD — Ott Chandler called it "a special day," one that even trumped the feeling of winning the tournament a couple years ago.

Chandler and his son Dalton set the Sunny King Classic scamble scoring record Saturday with an 18-under-par 54 at Cider Ridge that had everyone buzzing and elevated them to the top of the leaderboard. They broke the record by two shots.

"It was a special day today, that's all I can say," Ott said. "It was one of those special rounds."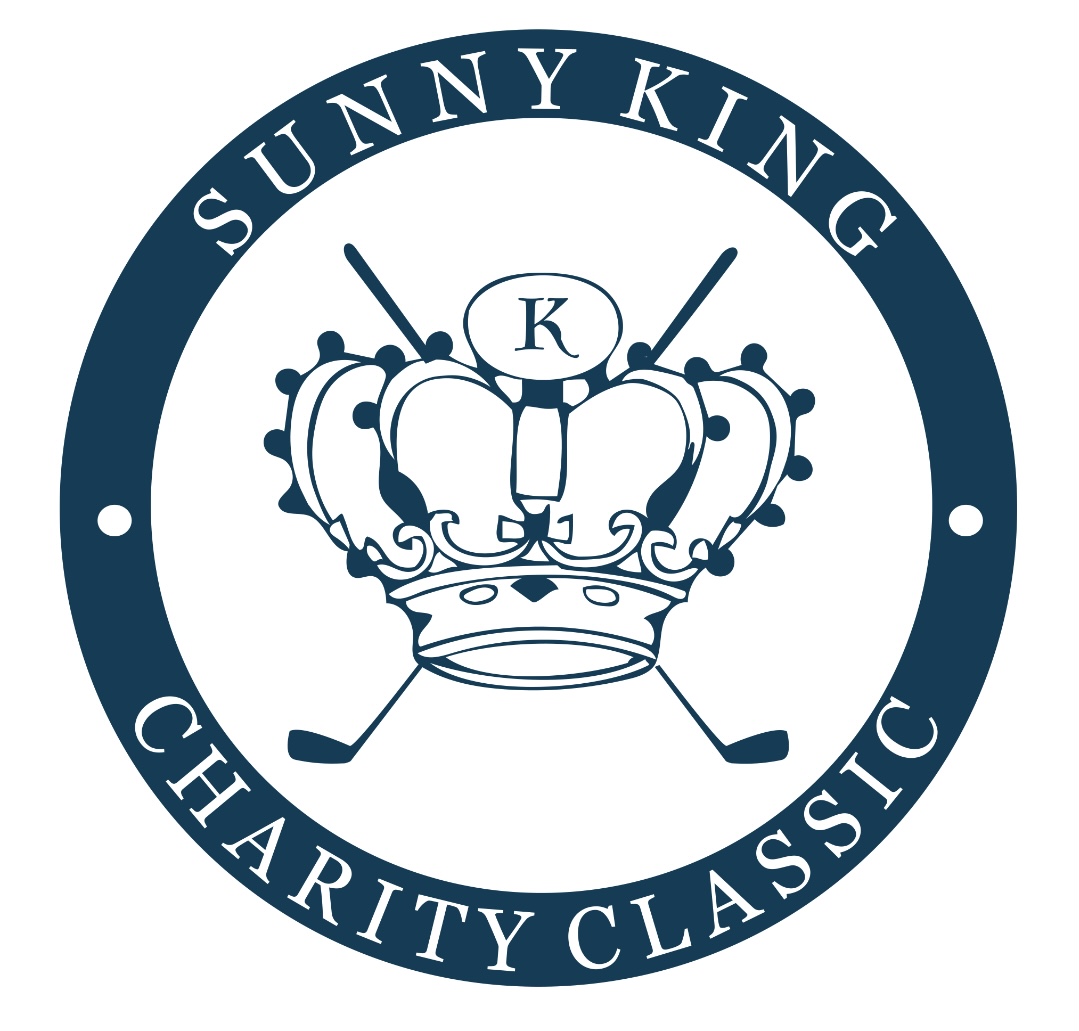 The round left them at 29-under 115 for the tournament, one shot ahead of reigning champion Jacob Harper and new partner Kyle Daugherty, and three shots ahead of three-time past champions Gary Wigington and Ty Cole. First-round co-leaders Cameron McCareeth and Sawyer Edwards are fourth.
It's the first time the Chandlers have been in contention on the final day since they won it together in 2015, which in itself Ott recalled as a pretty special experience winning for the first time with his son.
"We've always been four or five out going into Sunday, and it's just so hard to make up four or five strokes at the Country Club because it plays so tough," Ott said.

In three of his five previous SKCC titles, including his most recent, Ott and his partners trailed going into the final round, but by never more than two. In the two wins he led going into Sunday, the cushion was three both times.

If they play like they did Saturday, they'll be hard to beat. Their round Saturday featured 14 birdies and two eagles (13, 15) and two pars (4, 10). They had a putt on their final hole for 19-under that just missed.
Dalton played the back nine in 8-under on his own ball and 11-under 61 for the round. Ott shot 60 on his own ball. Both made one bogey.
"We played good, man," Ott said. "Just made every putt we stood over. Dalton played really good and I putted well. And Dalton putted well. We both putted well. We shot 18-under, man. I don't know how many other 18-unders are gonna be out there but there aren't going to be many if there are any."There weren't.
The next best rounds of the day were the 57s by Harper-Daugherty and Wigington-Cole.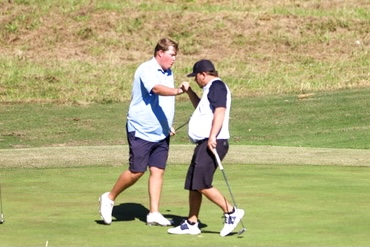 Harper and Daugherty had 13 birdies, one eagle and four pars. They played their last six holes going out on the back nine with five birdies and an eagle and had a run of six straight birdies in the middle of the front nine coming home.
"We're right where we need to be," Harper said. "I like our chances anywhere we go, so we'll go over there and see if we can get The Rocket and Dalton."
Wigington and Cole had the same scorecard as Harper and Daugherty. They birdied their first five holes and turned in 28 after Wigington made a long eagle putt on 9. They birdied every hole on the back except the two par-3s.
They really pushed to eagle the par-5 18th to get within two of the lead – and they almost got it. Wigington had a 20-footer above the hole and took two runs at it. His first stopped six inches short of the hole and his mulligan stopped an inch off the left edge.
"I couldn't believe it didn't go in," Wigington said. "Every shot is so important. You'd rather be two behind than three any time, but you can make up some strokes tomorrow."
Ott's are with him
Here is a chart of where Ott Chandler stood going into the Sundays of his previous five SKCC titles
| | | |
| --- | --- | --- |
| YEAR | PARTNER | SAT. MARGIN |
| 2015 | Dalton Chandler | Trailed by 1 |
| 2010 | Marcus Harrell | Led by 3 |
| 2008 | Marcus Harrell | Led by 3 |
| 2005 | Gary Wilborn | Trailed by 2 |
| 2004 | Gary Wilborn | Trailed by 1 |
Adjusted Sunday pairings
Here are the adjusted tee times for Sunday's SKCC round at Anniston Country Club; all others remain the same:
11:50 a.m – Nathan Bennett-Chad Key, Cypress Hathorn-Kenny Wright
Noon – Maverick Smith-Chip Willoughby, Andy Roper-Kilgore Knight
12:10 p.m. – Chad Calvert-Daily Thomas, Kaine Gibson-Will Brown
12:20 – Jason Johnson-Landon Straub, Matt Rogers-Andrew Brooks
12:30 – Garrett Burgess-Tanner Wells, Jeremy McGatha-Brennan Clay
12:40 –Randy Reaves-Will Reaves, Jackson King-Freeman Fite
12:50 – Sawyer Edwards-Cameron McCareeth, Gary Wigington-Ty Cole
1:00 – Jacob Harper-Kyle Daugherty, Dalton Chandler-Ott Chandler