Best foot forward
After identifying a need at a young age, Alexandria kicker fulfilling his destiny, giving the Valley Cubs a leg up on their rivals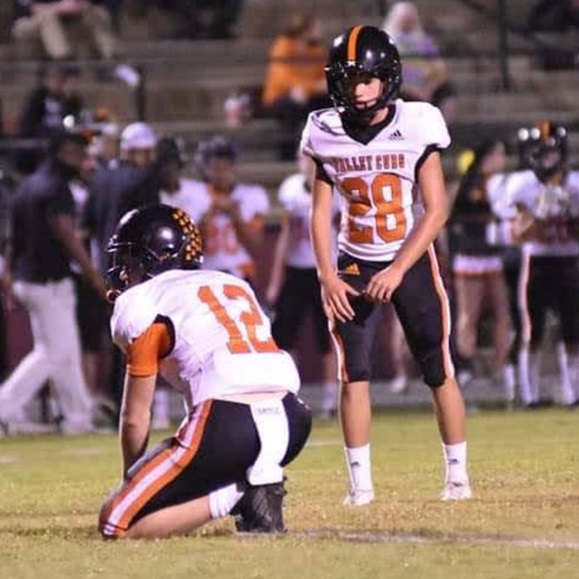 By Al Muskewitz
East Alabama Sports Today

Cleat Forrest played a lot of sports growing up – mostly baseball and basketball, and a little golf. Football wasn't much on the list. But he knew the exact moment he wanted to be a kicker on the Alexandria football team.
He was just a third-grader, a team manager for the Valley Cubs on the sidelines at Lou Scales Stadium for their Class 5A state semifinal game against Mortimer Jordan. The way that game got away from his heroes that night he knew what his destiny would be.

The Cubs were moving in for a last-second win. They had driven the ball to the 2 with the clock winding down. A chip-shot game-winning field goal was there for them if they wanted it.

The Valley Cubs kicked about as much as they threw that year and they hadn't attempted a field goal all season, even though this one was little more than an extra point. The game was going into overtime if they missed anyway, but lineman/kicker Trey Primm would've been a legend – and the Valley Cubs a possible state champion the next week – if he made it.
Coach Frank Tucker, certain his powerful run-oriented offense could move the pile far enough to find the end zone, went for the touchdown. Jamal Tucker was stopped short of the goal line as time in the fourth quarter expired and the Valley Cubs eventually lost in overtime.

Forrest watched it all unfold in front of him. That's when he knew.

"That is the moment I wanted to be a kicker pretty much," he said. "I realized how important it was, that kickers are a bigger deal, more important than most people think.

"I had been thinking about it before, but that's pretty much what threw it over. That's when I knew for sure that's what I wanted to do."
Coach comes a-calling
It would be a couple years still before the now freshman got into football and he admitted "I was terrible" at it when he started. But it wasn't anything hard work and determination couldn't fix.
So he planted a goal post in the backyard, lined off a field and had at it. Soon he was adding distance and consistency, enough for second-year Valley Cubs coach Todd Ginn to ask a then-seventh-grader to come out for the team.

"I don't know if it's old school or what, but my dad brought us up in a certain way and that way was you play a sport if you can help in high school," Ginn said, channeling the wisdom of his legendary coaching father Larry Ginn. "If you're athletic enough and the coach thinks you can help, then you help.

"Cleat was one of the better athletes, I thought, and a very self-disciplined kid. We were going for two every time before I got here and they didn't really have a kicker. I said we need to have a guy we can count on when we score to kick the extra point. I knew Cleat would put in the time; he already had put in the time. Seventh-grade; it didn't matter. He was a small guy, but he could kick it through there."
Numbers are strong
Forrest really didn't think he'd be kicking much that first year, but Ginn had a plan. The seventh-grader made his varsity debut in the season-opener against arch-rival Jacksonville, not knowing he'd be stating until the day of the game, hit all three of his PATs in a 21-14 victory and has been kicking up a storm for the Valley Cubs ever since.

He has been second-team all-state each of the last two years and is considered by one major kicking evaluator the top freshman high school kicker in the country. The Kornblue Kicking Camp recently ranked him 49th among the top 50 high school kickers in the nation – and the only Class of 2025 player on the list. Another kicking authority listed him as the No. 2 freshman they have seen.

"That was very special," Forrest said. "I had a very good day at the camp and since there were no '25s on there I was not sure if I would make it. I thought I was good enough to be on it, but didn't know I just to beat those guys that are a lot better than me I didn't know if I could beat them out or not.

"That was my fourth camp, but the three previous ones were when I was younger, like in sixth and seventh grade, and that was the first one he was actually going to look at me and evaluate me like the rest of the guys. Me and my dad have been looking at it for years and talking about if I would ever be on it and how much of an honor it would be."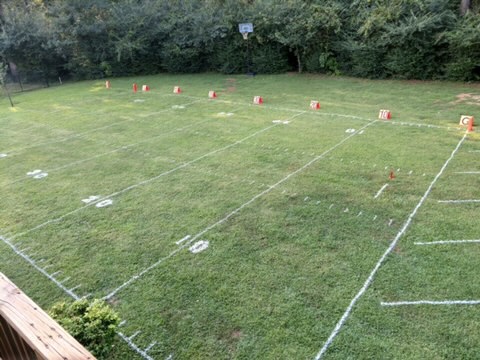 You can't argue with what Ginn calls the kicker's "unreal consistency" that makes him a "real, real weapon" and a "big, big time" college prospect.

He has missed only one extra point each of his first two seasons and is 85-for-87 in his career. He's also 11 of 12 on field goals with a long of 36; the one he missed was blocked. Now, the Valley Cubs have no reservations about putting him or the equally strong-legged Luis Torres out there for anything that's reasonable – and reasonable is getting farther by the day.
"It's tough in high school when you get inside the 10-yard line to settle for a field goal and a lot of times we probably should depending on the game situation but Cleat is steady and consistent and a guy you can count on," Ginn said. "One-hundred percent we're going to use him as a weapon.

"His leg has gotten unreal, so much stronger since he was a seventh-grader. He's always been consistent, even back then, from shorter distances. Now, he is a definite weapon, for sure.

"I don't think our philosophy inside the 15 or 10 is going to change much, to be honest … Cleat's leg has gotten strong enough now we can try 45-50 yarders and I think that's where the mentality has changed. We're on the 30 and it's third-and-long and we don't get it, I think we can say let's get this ball and let him get us three points here."

The state's all-time record for extra points is 308 by Tanner's Alan Rios (2012-15); five other players have made at least 200. None of them kicked more than four years. The state record for career points kicking is 334.

Forrest's goals for the upcoming season are lot more modest. He just wants to be 100 percent on his field goals and PATs and put the majority of his kickoffs in the end zone.

"I did it a few times last year, but I can do it pretty consistently now," he said.

In case you're wondering, he doesn't use the backyard goalposts anymore.

"I ran out of room," he said.
What's in a name
Of course, you'd expect a player who uses his big shoe for success to be called Cleat, but in this case, you'd miss the mark. His nickname is more of a self-fulfilling prophecy.

Forrest's given name is Grayson – Cleat doesn't even appear on his birth certificate – but nobody who really knows him has called him that since kindergarten except his teachers. And it really has nothing to do with football or shoes or cleats.

The story goes his dad gave him that name before he was even born. "Actually, we thought I was going to be a baseball player," he said. Truth be told, his nickname comes from Clete Thomas, the former Auburn baseball player from the early 2000s who was in school with his mom and went on to spend a couple big-league seasons with the Tigers and Twins.

And, of course, he has since learned about former big-leaguer Clete Boyer, who won two World Series with the Yankees, finished his MLB career with the Braves in 1971 and passed away eight months after he was born.

They just spell it that way.

"We didn't ever think of it like that until I started kicking and everybody thought that's what it was for," he said. "Every camp I go to that's what they all talk about, the name. They like that. They think that's funny."

Now you know.
Expanding his horizons
Kicking may be Forrest's meal ticket, but it's not the only way he's likely to help the Valley Cubs going forward. This spring he worked at quarterback as Ginn looks for a complement to versatile Javais McGhee and successor to Wesley Wright in their more traditional packages.
And there may be some other positions in his future as well.
"I knew he could help us," Ginn said. "As the year progressed this past year I said Cleat if you're interested in playing some other positions I'll try you out because you can help us. And he was all for it. He's willing to help us anywhere he can."
Of course, his biggest value is with his big left foot.
"I was just looking into the future," Ginn said about first approaching Forrest. "Now that (special teams coach) Michael Johnson has been working with the guys so much, the future of kickers around here is going to be really, really good."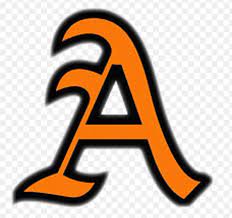 2021 ALEXANDRIA SCHEDULE
Aug. 27 – at Jacksonville
Sept. 3 – Centre Point
Sept. 10– St. Clair County
Sept. 17 – at Corner
Sept. 24 – Cleburne County
Oct. 1 – at Hayden
Oct. 8 – Lincoln
Oct. 15 – at Moody
Oct. 22 – Leeds
Oct. 29 – at Piedmont