Net gains
Despite the challenges, each school in the Calhoun County Basketball Tournament will receive a check as part of their revenue share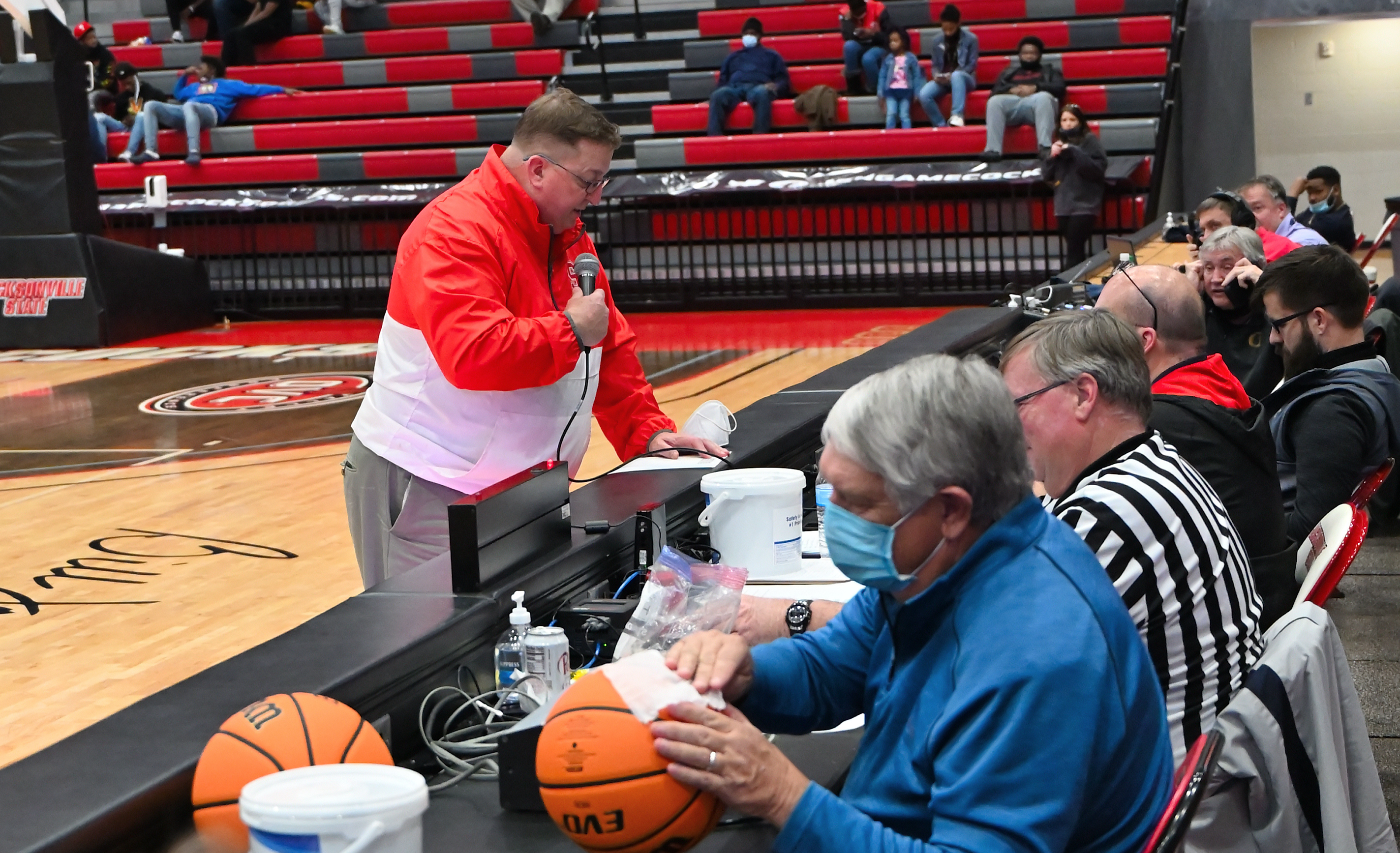 By Al Muskewitz
East Alabama Sports Today

This year's Calhoun County Basketball Tournament was by far the most unusual and challenging in the history of the event.

Past tournament directors have had to deal with things like weather and road conditions, venue changes and an occasional ticket glitch. Saks principal Jody Whaley had to deal with all that and a worldwide pandemic on top of it. But he and his staff pulled it off seemingly seamlessly and even got every school a little bonus to boot.
When this year's planning began under the backdrop of COVID-19 restrictions, tournament officials wondered if they would even be able to meet expenses, forget about whether the event would make money for the schools.
There are still a few collections to be made, but organizers expect to be sending each of the 14 county schools that played in the January tournament a check for $1,000 as part of their revenue share. The check will include the proceeds from the county wrestling tournament and the junior high basketball tournament as well.

Not a bad haul, considering. Two years ago, each school's take from the basketball tournament was $1,620.

Of course, the true richness is in the experience.

The tournament also will be sending a $1,400 donation – $100 per school – to Fultondale tornado relief and the District 6 Principals Association will be contributing an additional $700 to the effort.

"I was surprised and I'm very happy that we were able to get all our bills paid and actually make a little money," said Whaley, the host principal for this year's county tournament program. "We really appreciate all the fans in Calhoun County stepping up and making it a great tournament."
It certainly wasn't without challenges. COVID-19 restrictions limited the number of fans that could be in Saks' gym and Pete Mathews Coliseum for tournament games, which impacted the bottom line. As a result organizers were forced seek alternate sources for capital and devise some creative ticket packages to help to meet the projected $18,000 in expenses.
Several sponsors met the challenge and many fans bought all-day and all-tournament ticket packages.
"They really helped us get us over the edge and actually make some money," Whaley said.
As a thank you gesture, a number of fans won random drawings to have their ticket fee refunded in a tournament-long promotion.
Then during the Monday of the tournament, the fullest day of action, three games were postponed due to one of the team's being COVID quarantined, including both of Faith Christian's squads. Teams that were eliminated on Saturday, already in search of games to fill their schedules, willingly stepped up to keep the day going without interruption — avoiding the need to refund tickets for games not played.

Jacksonville Christian coach Tommy Miller posted his 400th career boys basketball coaching victory during one of those games.
The rest of the tournament went off without a glitch and produced some of the more entertaining games in recent years. The Anniston girls and Oxford boys won titles.
In spite of the challenges, Whaley "had a blast" overseeing the tournament. That was evident as he played front man for the ticket refund drawings and other promotions during the week.
"Just an overall fantastic experience," he said. "Everything from those youth league kids coming in there and playing to recognizing the all-county football and volleyball teams; we recognized an honor band student from Alexandria who made all-state.
"That's what it's about, just recognizing kids. That whole tournament needs to be all about kids and that's what we tried to do."
Weaver is the host next year.