SKCC on – in the fall
Classic returning in 2021 with a September date, committed to maintaining the standard it had prior to last year's COVID cancelation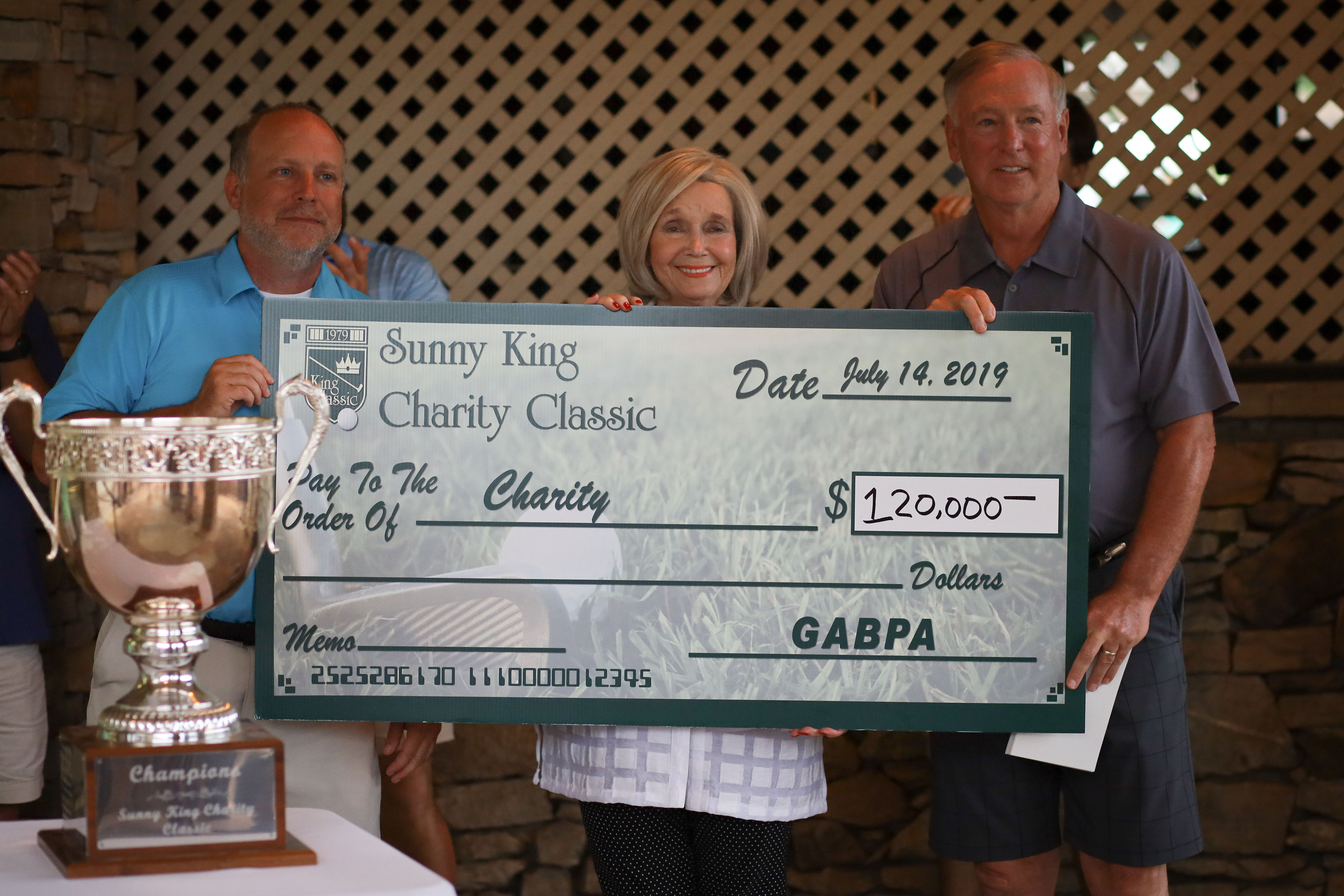 By Al Muskewitz
East Alabama Sports Today

The Sunny King Charity Classic is back on the calendar, just a little later than players have come to expect.

The largest charity golf tournament in the Southeast will make its return in 2021 after missing last year due to COVID-19 considerations, tournament officials confirmed today, but instead of returning with a traditional July date, it will be played this year Sept. 24-25-26.

"We met last night and we are going to have it," tournament chairman Brett Key told East Alabama Sports Today. "We feel like with the environment of what's going on more time is better than less.

"Our plan, if all things cooperate, is to have the full weekend of events as we normally do, a full field of golfers as we normally do. We are optimistic – cautiously optimistic. If we can't do it full on there is still going to be some form of the Sunny King. It's very important to me and the rest of the committee not to miss two years. That would have been detrimental to the tournament."

Of course, the first factor when considering a fall date is SEC football. The tournament committee took that into account and picked what they believed to be a "solid weekend" as the best option.

On that weekend Alabama plays Southern Miss, Auburn plays Georgia State and Georgia is at Vanderbilt. The committee considered the week prior, but the games had stronger appeal than those of the week they chose.

The Calhoun County Match Play Championship is scheduled for that weekend, but Calhoun County Golf Tour officials will move that event to accommodate the Classic. The Ryder Cup also is being played that weekend.

"Going up against football in the South is always going to be tough, but I feel like we'll do alright and it also gives us time to hopefully navigate this COVID deal and be able to do what we do safely for everybody," Key said. "It's got a standard and (title sponsor) Patty King deserves it to be done at the standard it's been done at, so we've got to make the best effort we can do to it at that standard."

Canceling the Classic for the first time in 42 years last spring was the most difficult decision the tournament committee has had to make. The event, which draws more than 200 two-man teams when full, raises more than $100,000 for local charities each year and officials were very cognizant of the impact canceling had.

"Last year was terrible for many reasons," Key said. "Not having this tournament was detrimental to the community. The impact it had on our non-profit partners was huge and it was painful for us to make a decision not to be able to financially support them as we always do. To not be able to support those guys last year was not something we took lightly … but we felt like we didn't have much of a choice."

The only significant change to date regarding the return is a rebranding to upgrade logos and ramp up the PR machine. Entry and sponsorship fees will not change. The tournament lost two committee members in the past year and have made Matt Clonts and Gibson Coleman honorary chairmen for 2021.
The reigning champions are Jacob Harper and Jacob LeCroy, who rewrote the Classic record book in 2019 with their eye-popping 51-under-par 163 over three days of scramble, scamble and best ball formats. Given LeCroy's commitment as a player at South Alabama and Harper's playing schedule, it's unlikely – at seven months out – they would return to defend.

All three tournament venues – Anniston Country Club, Cider Ridge Golf Club and Silver Lakes – have confirmed their commitment to hosting the event tournament.

The City of Oxford earlier this week turned over the management of Cider Ridge to Pine Hill CC owner Cory Etter. Part of Etter's plans for the course is to refurbish its greens with TifEagle Bermuda from the current bent grass strain.

He had anticipated starting the project the Monday after the original Sunny King dates, but the pushback would allow time to start the project and, conditions permitting, complete it in time to roll with the Classic.

As a long-time tournament participant and now tournament host, Etter "loves the idea" of a fall Sunny King. He and partner Caleb Bowen tied for third the last time the tournament was played, tied for second in 2018 and were third in 2017.

"You're still working around college football, but weather-wise it's the best time of the year," he said. "We'll do whatever we need to do to help make it more and more successful every year.

"I know they're doing everything in their power to allow this tournament to be a success and they need to be commended for it. They're doing everything they can to make it work."