State recognition
Wellborn senior quarterback-linebacker Smith recognized by state for play in Fyffe game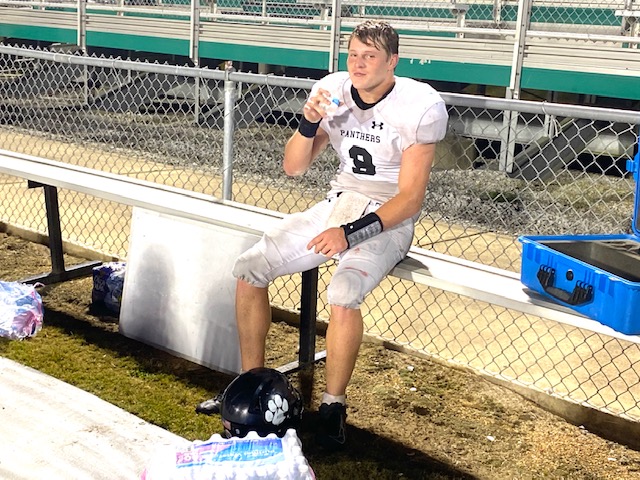 Wellborn senior quarterback/linebacker Jett Smith was recognized by the AHSAA this week for his play in the Panthers playoff loss to Fyffe last Friday.

Smith had 20 tackles in the game, his 44th straight start. He finished the season season with 154 tackles, which left him with 624 for his career — second on the state's all-time list.

He also had four caused fumbles, two fumble recoveries, two blocked punts and one interception returned for a TD this season — but that was just half his job.

Smith also finished the season with 1,271 yards rushing and 12 touchdowns on 140 carries, and completed 16-of-31 pass attempts for 173 yards and two more TDs.

His 624 career tackles ranks second all-time behind Spanish Fort linebacker Thomas Johnston, who had 675 in a career spanning from 2013-16, and moved him ahead of Blount defensive tackle Demarco McNeil, who totaled 622 from 1996-98.

He is one Smith is one of just four players with 600 or more tackles in their career, according to the AHSAA Record Book. Matthew Forester also had 612 tackles in his prep career at Briarwood Christian from 1996-98. Forester is now the Lions' head football coach.

Smith recently was picked to play in the North-South All-Star Game, where his dad, Wellborn coach Jeff Smith, will be the North's head coach.