Pell City stuns Oxford
COVID cuts into Lady Jackets' roster, Pell City takes advantage to pull off the Class 6A Area 13 tournament upset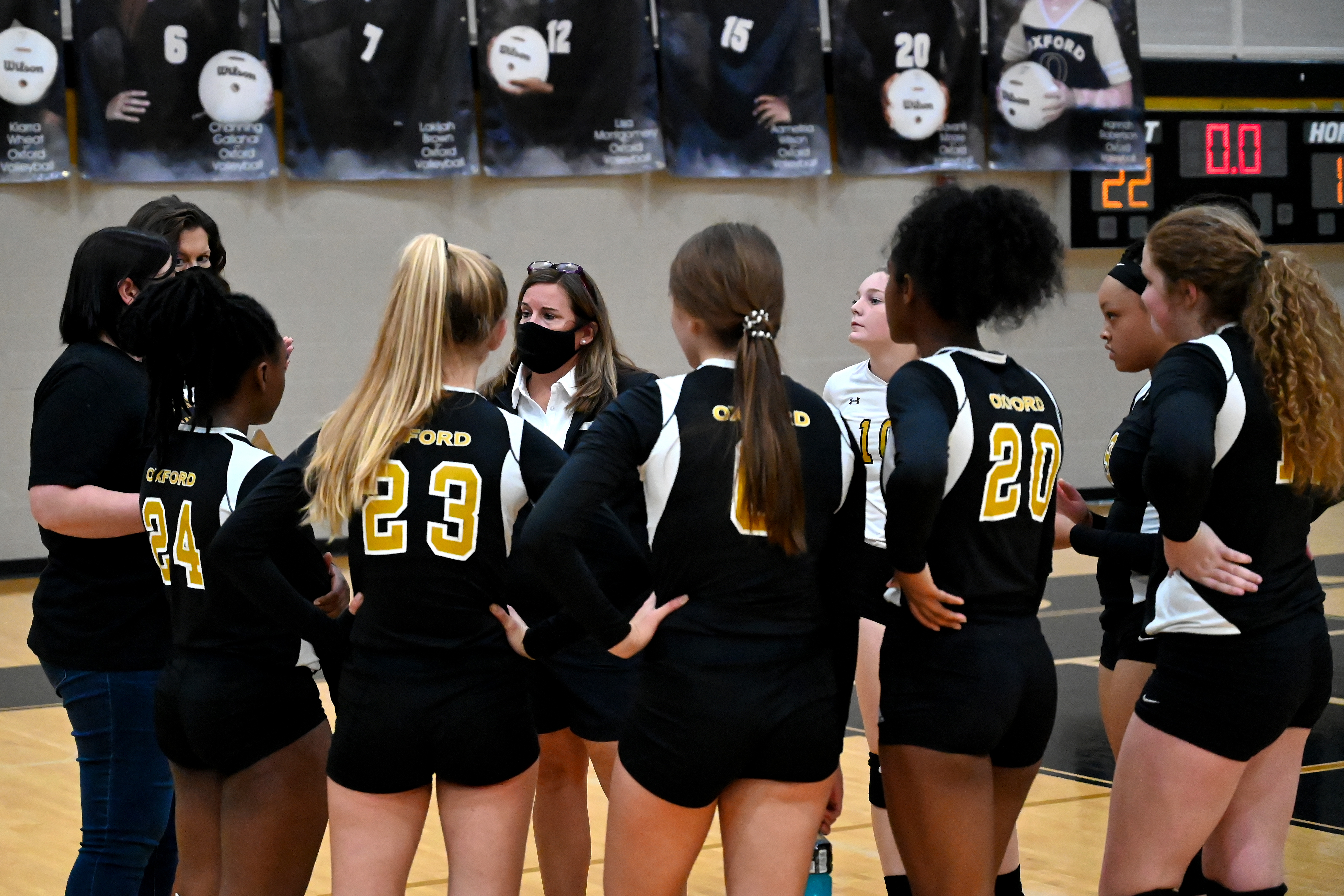 AREA TOURNAMENTS
CLASS 1A
Area 10 at Donoho
Donoho 3, Jacksonville Christian 0 (25-8, 25-10, 25-13)
Ragland 3, Faith Christian 0
Championship: Donoho 3, Ragland 0 (25-7, 25-8, 25-6)
Subregional: Shoals Christian at Donoho; Ragland at Covenant Christian
CLASS 3A
Area 9 at Wellborn
Saks 3, Childersburg 0
Championship: Wellborn 3, Saks 0
Area 11 at Pleasant Valley
Pleasant Valley 3, Weaver 0 (25-15, 25-11, 25-12)
Piedmont 3, Ohatchee 0 (25-20, 25-6, 25-20)
Championship: Pleasant Valley 3, Piedmont 0 (25-18, 25-12, 25-19)
Subregional: Brindlee Mountain at Pleasant Valley; Piedmont at Susan Moore

CLASS 6A
Area 13 at Oxford
Pell City 3, Oxford 2 (20-25, 17-25, 20-25, 25-17, 15-13)
Springville def. Southside
Championship: Springville 3, Pell City 0

By Brant Locklier
For East Alabama Sports Today

OXFORD – Top-seeded Oxford had everything goingfor it in the run-up to the Class 6A Area 13 volleyball tournament. The Lady Jackets were the No. 1 seed, the tournament hosts and drew a first-round match against a team that didn't win an area match all season.

Then, COVID-19 hit the team at the worst possible time.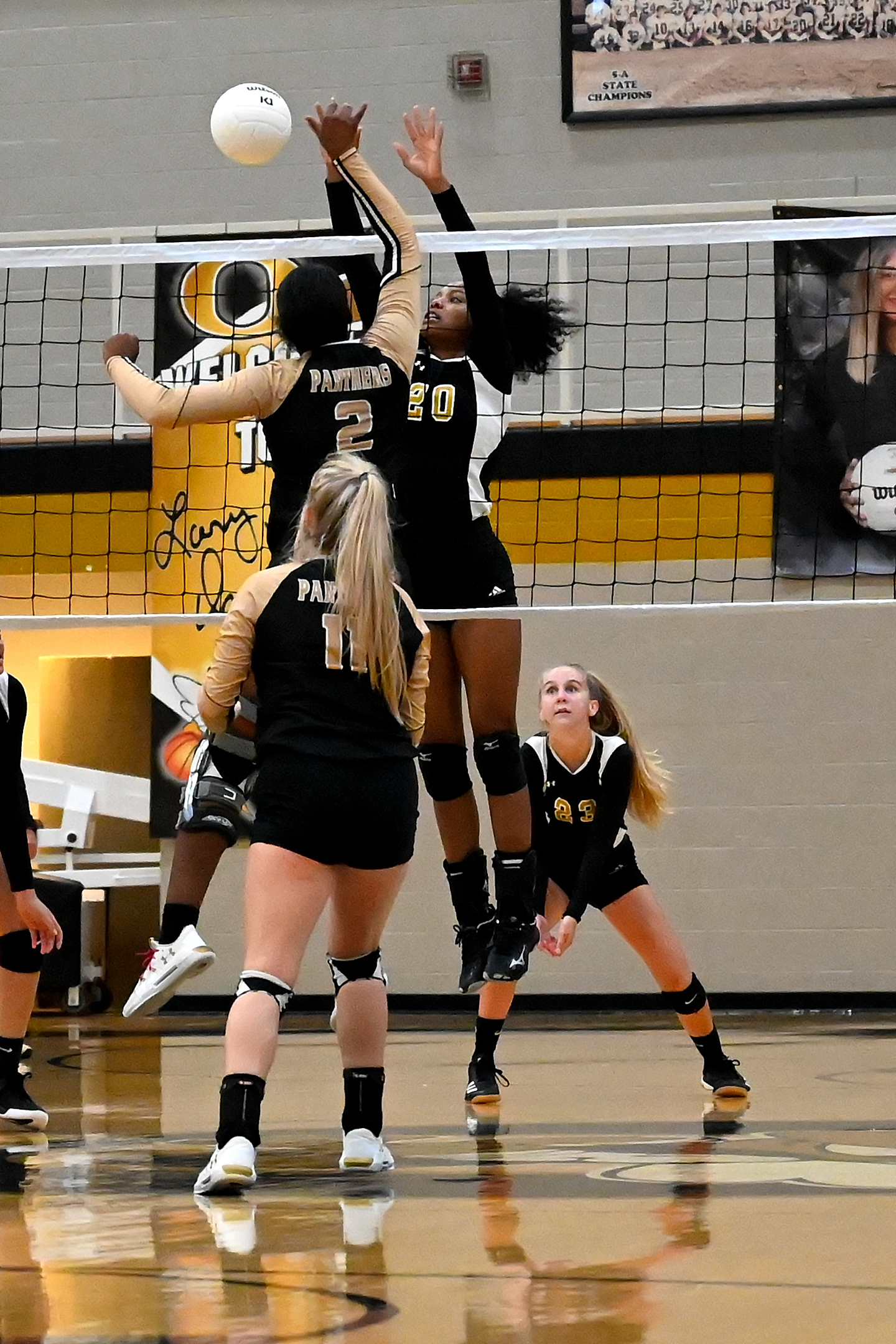 The Lady Jackets were down to eight players as four starters and three other key contributors did not play Monday due to coronavirus protocols. The players they did put on the floor gave a commendable effort, but in the end the Jackets fell to Pell City 3-2 with the Lady Panthers winning the tiebreaker 15-13.

"They played well and left everything out on the court," Oxford assistant coach Rachel Poe said. "They all played together and gave a tremendous amount of effort.

"They did an exceptional job considering what we asked of them yesterday – playing different positions, stepping up and starting when that wasn't the norm."
 
Oxford athletics director Larry Davidson confirmed one player tested positive for COVID-19 and the others were sidelined due to contact tracing.

Pell City was 0-6 in area play, winning only one of 19 sets, but the Lady Panthers seized the opportunity against the shorthanded Lady Jackets and won the first set 25-20. Oxford led early 9-6 and the set was tied 14-14, but Pell City pounded the net to rally and take the set.

Oxford won the next two sets 25-17 and 25-20. Head coach Wendy McKibbin called time with the Lady Jackets down 17-13 in the third and her team responded by winning 12 of the next 15 points to win the set and take a 2-1 lead.

Pell City was now fighting for its playoff life because the loser's season was done. Oxford jumped out to a 9-6 lead, but the Lady Panthers went on a 10-1 run to break the set open and force the tiebreaking set.
The teams traded leads in the fifth set. It was tied eight times, but Pell City pulled it out in the end.
The Lady Jackets (26-20) battled all night. They were led by Kara King's 10 kills and 15 digs. Abbie Mitchell had seven kills and eight digs, Channing Gallahar had nine kills and Javanti Mooree had three kills.
Ashely Paulson had five kills and four digs, Akiara Cochran had six digs, Cohlee Boone had three kills and 24 digs, and Adrionna Foster had seven digs and 41 assists.
"The girls learned some life lessons out there today," Davidson said. "We could have forfeited, but nobody even thought about canceling or not showing up.

"Winning does not always make you a winner in life. Sometimes, it is how you react to adversity and how you perform under rough circumstances and they showed tonight that they are winners in life."

To see more photos from the match, click this link: www.bjfranklin.smugmug.com