Spreading the wealth
Three county teams win cross country races in different venues this weekend; 'we're all putting down some fast times right now," says White Plains coach
By East Alabama Sports Today
Calhoun County cross country teams spread their dominance around the state Saturday as three teams won their respective races.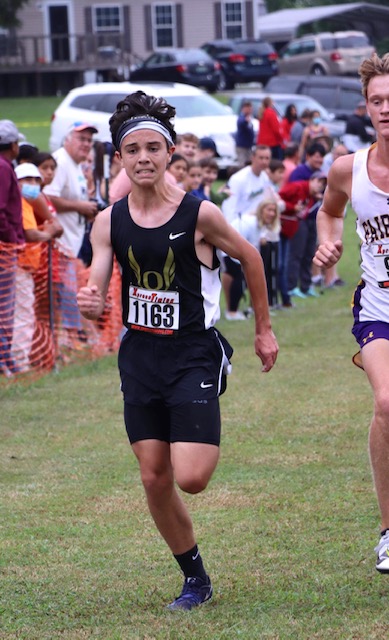 White Plains got it started Friday when its boys won the small schools race and its girls finished second in the Southern Showcase in Huntsville. Then, on Saturday, Pleasant Valley's boys won the Fairview Invitational and Alexandria's girls won the Volunteer Spirit Classic at Clay Central.

"I love it," Alexandria coach Phillip Hartsfield said. "Our county is one of the toughest counties to run in because when you run in cross-country you're running against White Plains and Pleasant Valley – and you've got Oxford, too. I love it. I think it proves how tough our county is in cross-country and how far we've come in the last six, seven, eight years. Anytime our county does good it makes us all look good."

"All I know is get ready for County, it's going to be a battle," added White Plains coach John Moore. "We're all putting down some fast times right now."

White Plains' boys edged Westminster Christian by one point. The Wildcats put three runners in the top 10, including race runner-up Jake Moore, whose 16:39.53 was his season's best. Kayd Hightower (fifth) and Carson Limbaugh (sixth) also ran their season's best, while their other two counters followed the game plan.

"Everybody ran with purpose," John Moore said.
Pleasant Valley's boys edged St. Bernard, the top-ranked team in 3A, by one point in the Class 1A-4A race. Sophomore race runner-up Cayden Nelson led three Raiders in the top 11 counters with a school-record 16:34.07. Freshman Holt Bentley was ninth and senior Oliver Young was 11th.

PV's girls were second to Ashville. Trinity Roberts was fourth overall, third among point counters.

Oxford finished third in the boys 5A-7A race. Sophomore Noah George ran a personal best 16:55.70 and sprinted past a Fairview senior at the finish to place fourth overall. Chad Turner was 10th. The Jackets scored 77 points and were one point out of second place.
Alexandria's girls placed all five of its scorers in the top 10 and posted 26 points in its six-team race at Clay Central, with race runner-up Michaela Moore crossing first on her 16th birthday among counters in 22:33.93. Michaela Watts was fifth overall and Peyton Barker was seventh.

The boys put four runners in the top 10 and finished second among 11 teams to Lincoln. Jonah Medders was the Valley Cubs' top finisher, crossing fourth in 18:28.28. Ohatchee's Luke Fair was third overall (18:15.59).

"I'm real proud of the boys," Hartsfield said. "That's the first time since we've had cross country both (teams) won a plaque on the same day. The boys have worked hard to compete with people the last couple years and the girls are just getting faster. We're still not up to White Plains or Pleasant Valley in the boys or the girls and that's what we're striving for."