It's their time
First-year starters Till, McKissic helping to make Randolph County's rebuilding job easier, play big roles in win over Ranburne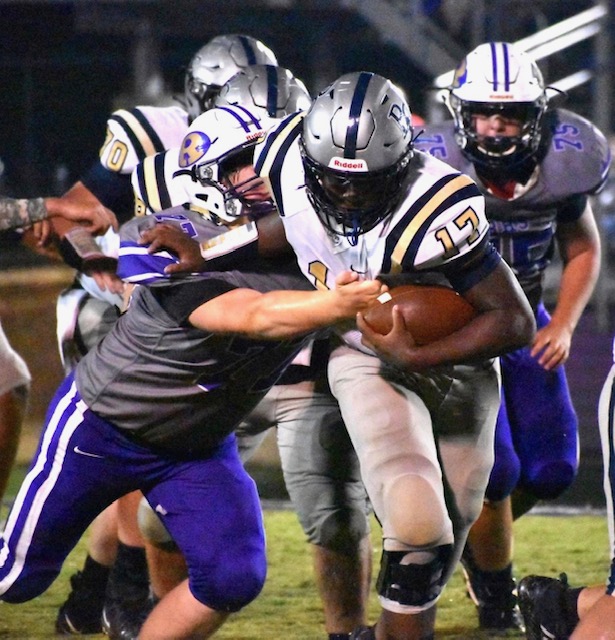 By Jeremy Wortham
For East Alabama Sports Today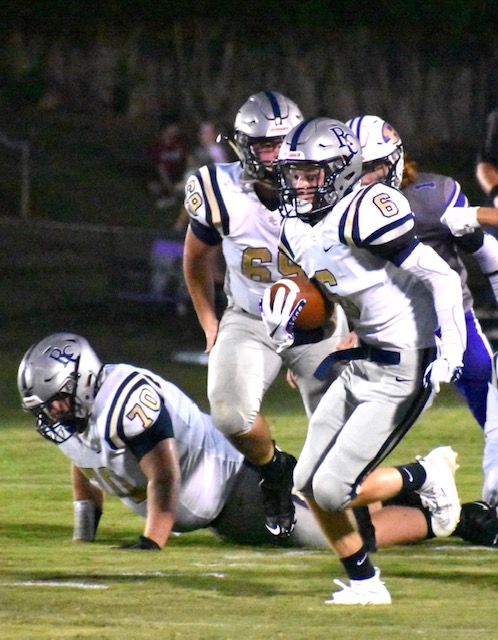 RANBURNE – Over the past seven years Randolph County coach Pat Prestridge has been given the daunting task of having to rebuild and fill key holes to graduating players. It's become the norm for the ol' ball coach to take first-year starters and still have his team competing among the elites in the state. 
This year has proven no different as the lesser experienced Tigers earned a big 42-27 region win over the Ranburne Bulldogs Friday night.

First-year starters J.D. Till and Jack McKissic combined for five of the team's six touchdowns on 274 yards rushing. Till scored on runs of 3, 10 and 25 yards, McKissic from 1 and 13. Another new face in the backfield, Jonathon Wilson, scored the first points from the longest play of the game to give the Tigers the early 7-0 lead. 
With Ranburne having two of its key players take significant injuries last week in their loss to Cleveland, the game was said to be a mismatch, but the Bulldogs managed to still have some fight in them.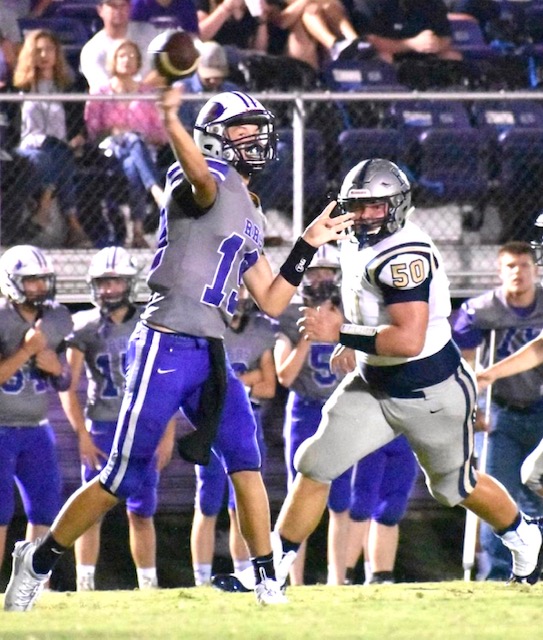 The defense could not find a solution to stopping a seemingly unstable ground game but they managed to find an answer offensively to keep them hanging around with the Tigers for three quarters to keep a possible upset brewing.

That solution came in the hands of eighth-grade quarterback Michael Swofford. Swofford gave the secondary fits all night as he contributed to three of his team's four scores. In the end, however, it wasn't enough to pull off the upset.
Randolph County has won the last four meetings in the series and five of the last six. The 27 points Ranburne scored were the most by the Bulldogs since their last win in the series, 42-14 in 2014.

Randolph County, the second-ranked team in Class 2A, remains undefeated (3-0) and will host Horseshoe Bend Friday. Ranburne, 2-2 with a forfeit win, will host B.B. Comer needing to get a win to keep its hopes of making the post-season alive. 
RANDOLPH CO. 42, RANBURNE 27
Ranburne              0  14   0   13  —  27
Randolph Co.       14  7  6   15  —  42
RC – Jonathon Wilson 52 run (Gavine Caldwell kick), 8:03 1Q
RC – Jack McKissic 1 run (Gavine Caldwell kick), 5:40 1Q.
R – Tyler Craft 12 pass from Michael Swofford (kick failed), 7:31 2Q
RC – JD Till 3 run (Gavine Caldwell kick), 5:47 2Q
R – Tylor Cornwall 10 pass from Michael Swofford (Swofford run), 3:03 2Q
RC – Jack McKissic 13 run (kick failed), 1:25 3Q
RC – JD Till 10 run (JD Till run), 9:00 4Q
R – Tyler Craft 23 pass from Michael Swofford (Jaxon Bailey kick), 8:37 4Q
RC – JD Till 25 run (Gavine Caldwell kick), 7:05 4Q
R – Landon Harmon 43 run (run failed), 2:40 4Q

| | | |
| --- | --- | --- |
| Ran (27) | | RC (42) |
| 16 | 1D | 16 |
| 55-22 | Rush | 54-391 |
| 16-29-1 | C-A-I | NA |
| 293 | Pass | NA |
| 6-55 | Pen | 7-43 |