White Plains back
Lady Wildcats return after two-week COVID quarantine, sweep Ranburne, area foe Anniston 

Thursday's matches
Alexandria 2, Pleasant Valley 0 (25-20, 25-16)
Donoho 3, JCA 0 (25-3, 25-9, 25-10)
Geraldine 2, Alexandria 1 (25-19, 21-25, 16-14)
Ohatchee 3, Piedmont 0
Oxford 2, Lincoln 0 (25-23, 25-17)
Oxford 2, Shelby County 0 (25-18, 25-13)
Oxford 2, Westminster 0 (25-12, 25-18)
Pleasant Valley 2, Geraldine 1 (25-20, 23-25, 15-9)
White Plains 2, Ranburne 0 (25-19, 25-11)
White Plains 3, Anniston 0 (25-2, 25-1, 25-7)

By Al Muskewitz
East Alabama Sports Today
White Plains volleyball coach Rachel Ford was on the other side of the net tossing balls to her team warming up for its first match of the night as if it were any other match in the season.
But it was far from any other match.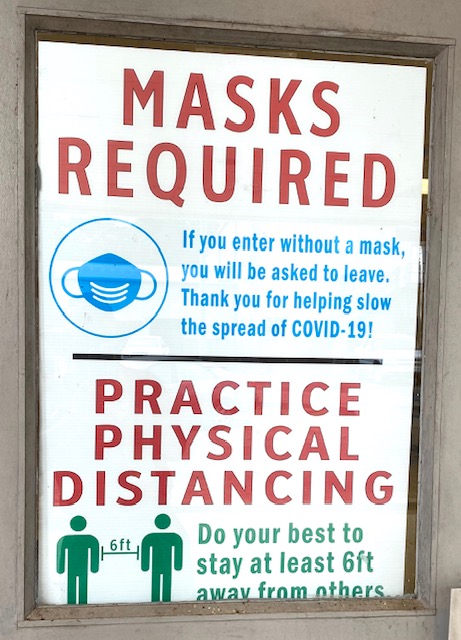 The Lady Wildcats were back on the floor for the first time Thursday after a 14-day quarantine for COVID-19 exposure and they couldn't have been happier about it.
The joy with which they were firing balls back to their coaches was very much in evidence. They were the first full team in Calhoun County – the first of two in volleyball – to shut it down because of the virus and Thursday was the first day they could have possibly returned to play.
The team practiced for the first time together Wednesday — after 4:30 p.m., in accordance with its COVID-19 clock — and Ford said it was "like Christmas morning when we got to see each other again."
"It feels nice to be back out on the court again with basically my second family," junior setter Callyn Martin said. "I'm glad that we have Senior Night and we're able to watch our other classmates what they like to do. I was in gym and I couldn't stop smiling and crying. It was just good to get back and see all my friends who I haven't seen in forever."

Weaver is the other county team forced to sideline by COVID and the Lady Bearcats return Monday in a tri-match at Wellborn (with Oxford). They practiced for the first time back Thursday.
Although she encouraged the players to do things on their own while they waited out the quarantine, Ford expected the Lady Wildcats to be "a little rusty" at the outset Thursday. They fell behind Ranburne at the outset 3-0, but quickly took control of the first set and went on to win 25-19, 25-11 and then completed the sweep by beating Anniston 25-2, 25-1, 25-7.
It was an especially special night for senior hitter Natalie Pinto, who has been off the floor four weeks, since the first wave of White Plains students were sent home due to COVID exposure. She was playing her first sets of the year and delivered eight kills and 12 aces in the two matches.
"It was really exciting," she said. "It was really exciting at practice yesterday, too. I came to practice and I immediately started crying because I was so happy that we'd even get to have a Senior Night. I'm really grateful for that. I really didn't think we would play at all.

"I was ready to go back and play Thursday because I was finally out of quarantine and then they called me and told me we had two more weeks and I was like, 'Oh my gosh.' We just really pushed through as a team and kept in touch with each other, sent Bible verses to each other, and we made it through."
Lily Ponder, the last of the players still sidelined, is expected to be available Saturday when the Lady Wildcats host their Invitational. Ponder was in uniform and participated in Senior Night festivities, but did not play. It brought a laugh when one of the career highlights she had announced during the ceremony was "she recently beat Corona."
"It definitely puts everything in perspective that every day is a blessing," Ford said. "We're just lucky to be together and happy about it and trying to enjoy every minute without stressing over the unknown."
While the Lady Wildcats readjust to playing again, Ford is simply looking for effort, energy, enthusiasm from her players and all the things they can control going forward.
"Our team has a lot of chemistry, so it will not take long for us to get back in the hang of stuff," Gracie Morgan said. "We're just excited to be playing again."
Fans coming to the gym were greeted by a sign on the door advising them to wear face coverings and adhere to the six-foot social distancing rule.

Principal Andy Ward said plans are in place to limit attendance to 50 percent capacity or about 200. That might not be a factor for volleyball, but it could be a challenge if the coronavirus protocols linger into basketball season.

"Just getting back to some normalcy and seeing the kids happy makes me feel good," Ward said. "That's all the girls have talked about today at school, finally getting to play a game tonight. That makes me feel good."
Lady Cubs dump PV
Jordan Beason knocked down 10 kills and Anna Johnson recorded 14 assists as Alexandria picked up a nice in-county win, sweeping Pleasant Valley 25-20, 25-16.
The Lady Cubs fell to Geraldine 25-19, 21-25, 16-14, but PV edged the out-of-towners 25-20, 23-25, 15-9 to salvage a split.

TyShica Woodgett, Kandyn Blankenship and Rylee Gattis all had four kills for Alexandria against PV. Woodgett also had four blocks and Sarah Pelham had a team-high seven digs.

Leah Patterson had 16 kills and 17 digs in PV's two matches. Tori Turner had 11 kills, Rylee Haynes 27 assists and Allie Bryant 29 digs.
Oxford sweeps 3
Lakijah Brown scored 23 kills, nine digs and six aces as Oxford swept three matches from Lincoln (25-23, 25-17), Shelby County (25-18, 25-13) and Westminster (25-12, 25-18).

Javanti Mooer had six kills and five blocks for the Lady Jackets (13-9). Adrionna Foster recorded 25 assists, Cadie Burn 22, Aametria Wilson had 11 digs and Ariana Curry seven.
Donoho gets area win
Mary Marshall Perry had six kills and five aces to lead top-ranked Donoho over Jacksonville Christian 25-3, 25-9, 25-10. Lily Grace Draper had eight kills, Maggie Miller had 12 assists, Sam Wakefield had five digs and Naira Rehman had four digs and four aces.

SATURDAY'S SCHEDULE
Eddie Preuitt Ford Tournament
At Hartselle
x-Pool D
Alexandria vs. Mortimer Jordan, 9:30 a.m.
Alexandria vs. Austin, 10:30 a.m.
Alexandria vs. Sparkman, 1 p.m.
Bracket play begins at 3 p.m.
Championship match, 6 p.m.
x-Pool D games at Hartselle Jr. HS, all others at Hartselle HS
White Plains Invitational
At White Plains HS
White Plains vs. Wellborn, 9 a.m.
Wellborn vs. Ohatchee, 10 a.m.
Ohatchee vs. Handley, 11 a.m.
Handley vs. Wellborn, noon
White Plains vs. Ohatchee, 1 p.m.
White Plains vs. Handley, 2 p.m.
At White Plains Middle School
Piedmont vs. Saks, 9 a.m.
Piedmont vs. Ranburne, 10 a.m.
Saks vs. Ranburne, 11 a.m.
Saks vs. West End, noon
Piedmont vs. West End, 1 p.m.
Ranburne vs. West End, 2 p.m.
Champions Serve It Up Tournament
At Champions Sports Academy
8:30 a.m.: Oxford vs. Spring Garden, Sand Rock vs. Glencoe
9:30 a.m.: Westbrook Christian vs. Spring Garden, Glencoe vs. Donoho
10:30 a.m.: Oxford vs. Westbrook Christian, Sand Rock vs. Donoho
11:30 a.m.: 4 vs. 5, 3 vs. 6
12:30 p.m.: 4-5 winner vs. No. 1 seed, 3-6 winner vs. 2 seed
1:30 p.m.: Championship match
Sandy Hunter Invitational
At Pleasant Valley
10 a.m.: Pleasant Valley vs. Plainview, Sylvania vs. Westminster
11 a.m.: Plainview vs. Cedar Bluff, Sylvania vs. Isabella
Noon: Pleasant Valley vs. Cedar Bluff, Isabella vs. Westminster
1 p.m.: Bracket play: 3 vs. 2
2 p.m.: Bracket play: 3-2 winner vs. 1
3 p.m.: Championship match