Remembering 911
Friday marks the third time high school football teams have played on the anniversary date of the Sept. 11, 2001, terrorist attacks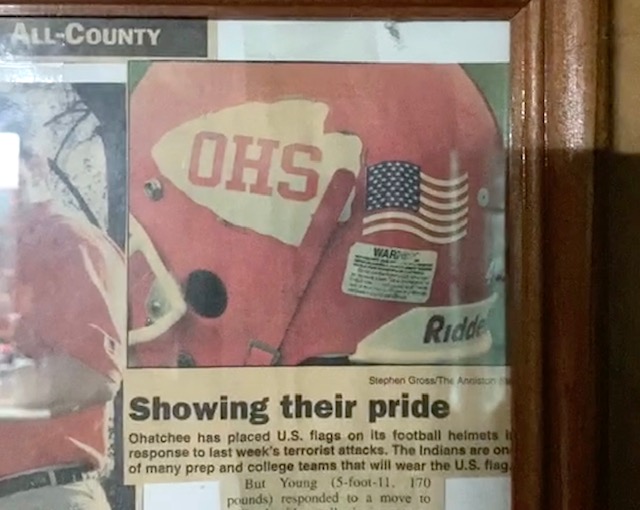 FRIDAY'S CALHOUN COUNTY GAMES
Alexandria at St. Clair County
Cherokee County at Anniston
Donoho at Winterboro
Hokes Bluff at Ohatchee
Jacksonville at White Plains
Oxford at Southside
Piedmont at Glencoe
Pleasant Valley at Weaver
Saks at Wellborn
Tabernacle at Jacksonville Christian
By Al Muskewitz
East Alabama Sports Today
There are a lot of pictures on the walls of Wellborn coach Jeff Smith's den commemorating various segments of his playing and coaching career. In the corner of one there's a yellowing newspaper clipping of an old Ohatchee helmet with an American flag sticker affixed to the back.
It brings a wave of emotion every time Smith sees it, but this week it means just a little bit more.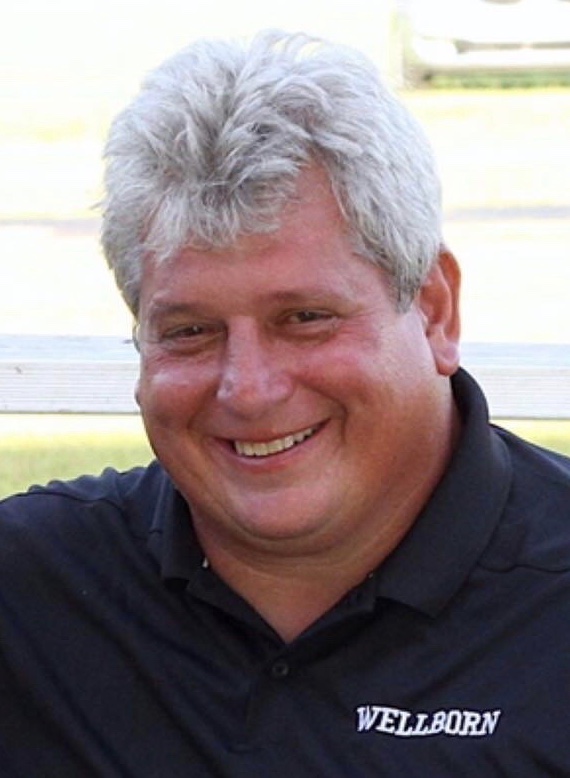 When high school football teams take the field Friday, they will be playing on the 19th anniversary of the 9/11 terrorist attacks on the World Trade Center and the Pentagon, another day of infamy that changed the world. The picture is a reminder of the way the Indians paid tribute to the fallen and the country as they tried to bring some normalcy to their small corner of a world suddenly turned upside down.

"I remember bits and pieces of the whole week," Smith said. "(His wife) Lisa was working in the office at Ohatchee at the time and library para-pro came across and told them a plane had just hit the World Trade Center, so they went across to the library and they saw the second plane hit. I don't remember how she told me; there weren't cell phones. I do remember everybody at that time was worried they would hit the (Anniston Army) Depot.
"I don't remember if we sent the kids home that day or if we even practiced that day, but that Friday we went and played Cleveland at Cleveland. All the cheerleaders put American flags on the back of their white cheerleader uniforms. I got Jerry Ogle to make those little American flag stickers and I put them on the back of all the Ohatchee helmets."
In the days following the attack there were questions whether sports, even as much as they are a part of the American fabric, should be played so close to a national tragedy. But the games did go on and Smith's Indians won theirs 38-12.

All 13 football-playing high schools in Calhoun County played that night. Smith and JCA's Tommy Miller are the only head coaches in Calhoun County still actively coaching football in the county who were coaching that night.
"I can still remember they (Cleveland) had a lady out the on the field with a piano playing 'God Bless America' and all the elementary kids out there waving American flags before the game," Smith said. "When she got done I had all the kids huddle up with me on the field right before the game starts and I could tell looking at all their faces they were kind of unnerved by everything and I told them to try to focus on playing, that we're not promised tomorrow. I do remember saying that to them."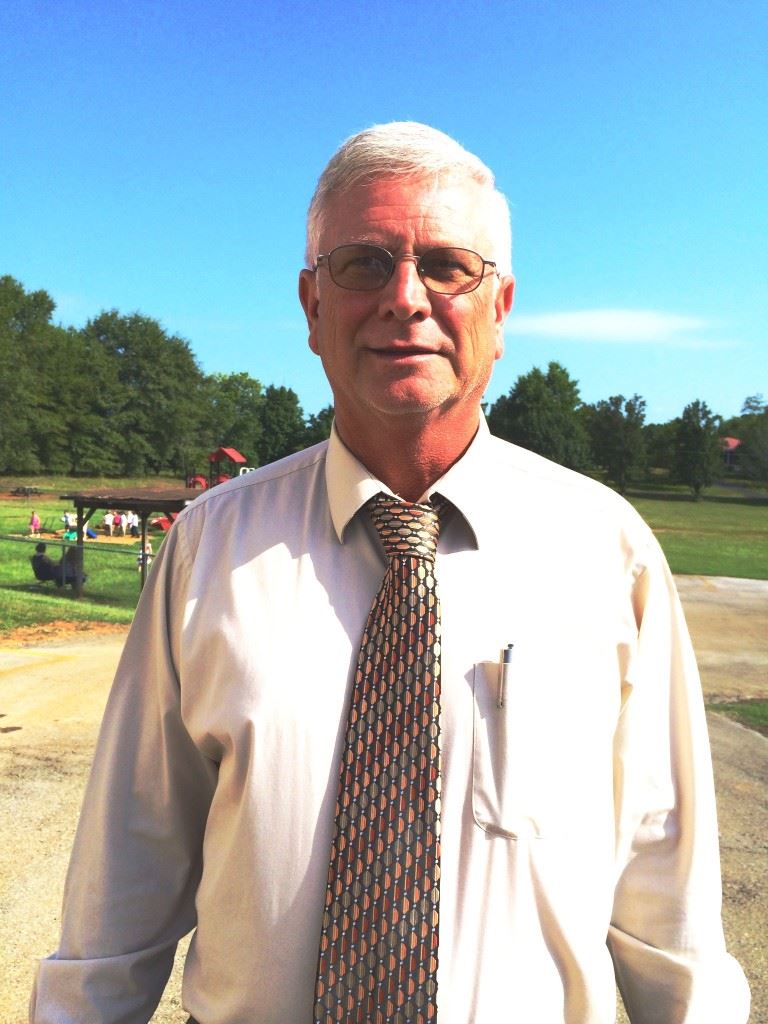 At least Ohatchee's road game was a relatively close trip, about an hour away. JCA had to go out of state. The Thunder was scheduled to play in Columbus, Miss. Leaders at both schools were adamant the game should be played.
"I remember it being a decision we thought a lot about," Miller said. "There were a lot of people who did not play, but we felt like we would be giving in to the people who tore those towers down. We'd be giving those terrorists just what they wanted. They wanted everything disrupted and we felt like if we went on just like normal and went ahead and played with the least disruption of our lives (they wouldn't win).
"We felt it was the least we could do to show we weren't changing things. They hadn't totally won by doing what they did. A lot of people's lives changed, no doubt, and we spent a lot of time in prayer, we had special services, but we just felt like we ought to go on and not disrupt us.
"I can't remember a whole lot about (the game), but I do remember the folks we were playing over there felt the same way about the situation that we did. We were both in total agreement to play the game."

Friday night will be the third Sept. 11 high school teams will play football since the attack (2009 and 2015). It will be the first time Smith – and likely many other coaches around the state – will have a team without a player on the roster who was born into a world with the World Trade Center in the New York skyline.
In the aftermath of the attacks the nation drew closer than it had been in generations, unified to find and punish those responsible for the most heinous violation of their homeland. Entire neighborhoods were lined with American flags flying from their front porches.

"When that happened, wouldn't you think that might be the most unified you'd seen our country," Smith said. "I know World War II and when (President) Kennedy was shot, but I wasn't alive then, but the most united I've ever seen our country was the time around 911. Our country was so united.
"I remember the kids we had in PE, we watched on TV there were a lot of legislators outside of the Capitol singing 'God Bless America.' I think that was such a traumatic event for our country I would say in my lifetime it's the most unified I'd seen our country. What I do hate is through time – what's it been, 19 years now? – we've gotten so far away from that. Almost like 911 didn't even happen. We were so unified as a country after that happened and just 19 years later we're not."
As time marches on, so do the games. After Friday, the next time high school football teams play on Sept. 11 will be 2026 – the 25thanniversary of the day that changed the country.
Helping the healing
Here are the results of the games played by Calhoun County teams on Sept. 14, 2001, the first Friday after the 9/11 attacks (coaches in parenthesis):
Anniston (Doug Davis) 27, Talladega (Gene Allen) 7
Cleburne County (Michael Shortt) 21, Alexandria (Larry Ginn) 13
Donoho (Robert Green) 28, Pleasant Valley (Hal Birchfield) 13
Gadsden (Joel Williams) 37, Saks (Glen Toney) 7
Glencoe (Lance Smith) 27, Piedmont (Mike Hayes) 14
Jacksonville Christian (Tommy Miller) 42, Victory Christian, MS 0
Ohatchee (Jeff Smith) 38, Cleveland (Gary Godfrey) 12
Oxford (Tim Britt) 24, Southside-Gadsden (Stan Romine) 6
Sylacauga (John Blackmon) 35, Jacksonville (Rusty Burroughs) 17
Weaver (Roland Houston) 31, Holtville (Mike McCluskie) 0
Wellborn (Scott Peavey) 27, Childersburg (Jeff Bullen) 12
Westbrook Christian (Tony Osborne) 24, White Plains (Mike Altman) 6
Games on Sept. 11
Here are the results of games played by Calhoun County teams on the anniversary date of the 911 attacks.
| | | |
| --- | --- | --- |
| TEAM | 2009 | 2015 |
| Alexandria | @ St. Clair Co., 42-14 W | @ Lincoln, 34-7 W |
| Anniston | @ Saks, 19-0 W | @ Hayden, 28-12 W |
| Donoho | @ Loachapoka, 56-0 L | Open |
| Jacksonville | @ Ashville, 30-6 W | Sardis, 41-20 W |
| JCA | @ Victory Chr., 41-14 L | @ Coosa Chr., 43-6 W |
| Ohatchee | @ Randolph Co., 33-6 W | Piedmont, 40-13 L |
| Oxford | @ Huffman, 39-7 W | Chilton Co., 42-7 W |
| Piedmont | Weaver, 28-0 W | @ Ohatchee, 40-13 W |
| Pleasant Val. | White Plains, 29-15 L | Wellborn, 69-20 W |
| Saks | Anniston, 19-0 L | Cherokee Co., 32-14 W |
| Weaver | @ Piedmont, 28-0 L | @ Ashville, 42-20 W |
| Wellborn | @ Leeds, 27-7 L | @ Pleasant Val., 69-20 W |
| White Plains | @ Pleasant Val., 29-15 W | Cleburne Co., 42-6 L |