COVID-19 sidelines White Plains volleyball
Lady Wildcats will be quarantined 14 days starting today, off the floor for 19, after player tested positive for the virus; Donoho-WP football also ppd.
By Al Muskewitz
East Alabama Sports Today
The White Plains volleyball team became the first high school sports program in Calhoun County to put its season on hold due to COVID-19 after school officials learned near the end of the school day Thursday of a positive test for one of the team's players.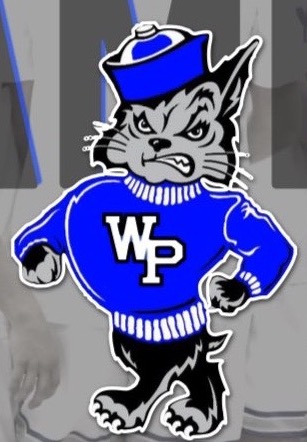 White Plains principal Andy Ward confirmed the players and coaches in the program would be put in quarantine for 14 days and off the floor for 19. The additional five days are for a period of acclamation after coming out of quarantine.
The team will miss eight varsity and junior varsity dates during the hiatus, including tonight's matches at Wellborn and its own Wildcat Invitational tournament. The next time they are likely to take the floor is Sept. 25 in an area match with Cherokee County
"We had a positive test on the volleyball team and because all those girls were within six feet of each other for 15 minutes then they've got to quarantine as well as the coach," Ward said, noting school officials were still trying to contact parents to inform them of the situation. "We've already discussed it in our coaches meeting and I've discussed it with the coaches because of the situation and the rules that are in place which we are going to have to follow that this is going to be an ongoing problem all year long or until there's a solution to the virus itself.
"I can't lie and say I'm shocked by this because it's something we've tried to prepare for, been preparing for it. You're on the edge of your seat all day long wondering who's going to be next."
Ward declined to identify the player who tested positive, citing privacy concerns. It is not one of the two volleyball players already out due to possible COVID-19 exposure or the two dozen students sent home Friday after another possible COVID incident.

Ward said officials learned of the positive test at approximately 2 p.m. and "we immediately jumped on it." After learning of the positive test, nine students and approximately 20 volleyball players were sent home.

The volleyball team is the only full team at White Plains affected so far, but the school also has had isolated football players, cross-country runners, cheerleaders and band members quarantined.

"Every extra-curricular activity we have right now we've got somebody quarantined, but volleyball is the only sport that the whole team is shut down," Ward said. ""It was going to happen. The one thing about this that breaks my heart more than anything is for the athletes and even the students who don't participate in extra-curricular activities, the look on their face when you tell them they have to go home for 14 days.

"I can't tell you how many kids have cried, just sat there and sobbed, because a lot of them are seniors who are not going to get to play. And it's not like they're missing one game or two games. They're missing, like in volleyball's case, eight or nine games and the big tournament we have here. That's tough for a senior to have to deal with that, and they don't get a re-do. And they're smart enough to know, too, when they come back there's no guarantee this won't happen again."

For the White Plains players returning after missing the spring season due to the start of the coronavirus pandemic, it was a bitter pill.

"I feel terrible for the seniors who are having to go through this," junior setter/hitter Callyn Martin said. "After having to miss pretty much all of softball season and now missing at least half of volleyball is really hard.

"We want to enjoy our high school time, but not being able to compete or watch our friends compete hurts. We cannot watch our classmates play anything for two weeks, either."

In another bit of COVID-19-related news, Friday night's White Plains-Donoho football game has been postponed — but not from the White Plains end.

"We have had a positive test on campus and we feel like it is in the best interest of our small community to take care of everyone and not to play that football game tomorrow night," Donoho athletics director Steve Gendron said.

He did not identify the individual or confirm if he/she was a student-athlete.

Gendron said the Falcons were going to "try our best" do whatever they could to make up the game, uncertain of how White Plains' remaining schedule appears.

"I know the team was ready for tomorrow night," he said. "There were a lot of broken hearts when we had to break that news to them."

It's the second time the Falcons have had their season opener delayed. They moved last week's game against Pleasant Valley to Sept. 25 and now have had their Senior Night postponed.

Their opener now is Sept. 4 at Victory Christian. Their home opener is Sept. 18 against Woodland.