His time to shine
Senior Fuller gets chance to become Ohatchee's featured running back, leads Indians to season-opening win over Cleburne County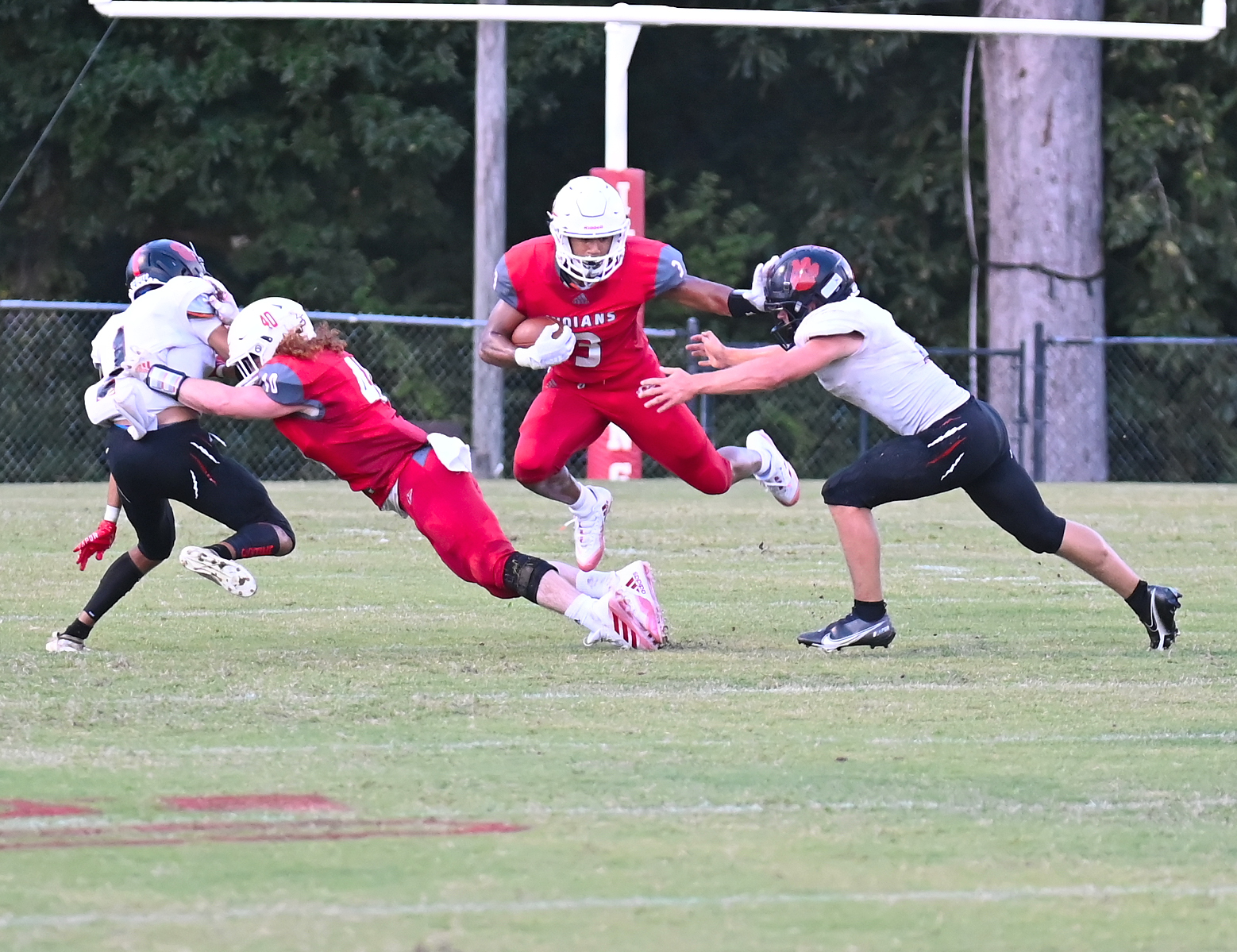 By East Alabama Sports Today
OHATCHEE – Noah Fuller has patiently waited for his time to be a featured element in the Ohatchee offense. When that time came Friday night, he seized it with both hands.
Fuller scored three touchdowns in the first half to help the Indians open their season with a 40-13 victory over Cleburne County on the Creekbank.
"When you've got to follow in the footsteps of the leading rusher of the season in (Austin) Tucker and the leading rusher in school history in Domonique (Thomas), he's been waiting a long time to have his opportunity to shine, and he's a senior," Indians coach Scott Martin said. "He's played DB, he's started for us, but it was his time. He's the senior running back and he had a phenomenal first night.
"I thought he really looked poised. I wasn't sure they were going to tackle him."
Fuller, recognized with the team's other seniors before the game given the uncertainty of the COVID-19 crisis, opened the scoring with a 25-yard touchdown run. He caught a 77-yard touchdown pass from Eli Ennis with 5:44 left in the second quarter – the only pass Ennis threw in the game –and scored on a short run after Trey Pesnell brought a punt back 56 yards inside the 10.
Of the five possessions the Indians had in the first half, they scored on three, turned it over once and ran out of the first half clock with the other.
Ennis and Pesnell each scored in the second half and the Indians concluded their scoring when senior blocking back/defensive lineman Aiden Simpson broke off a direct snap on fourth-and-1 for 48-yard touchdown.

Fuller finished with 112 yards rushing on 13 carries. Ennis rushed for 154 yards. Ennis' lone pass completion left him a 739.6 passer rating.
"I was pleased to see Trey had the early fumble but was able to recover with a couple nice runs and a touchdown and that punt return," Martin said. "Noah came out and was splendid in the first half, very fluid, looked fast and quick. And Eli was Eli; he was physical, fast, quick – he was all of it. They had the kind of night you'd expect them to have – Eli because he's done it before and Noah because it's his time."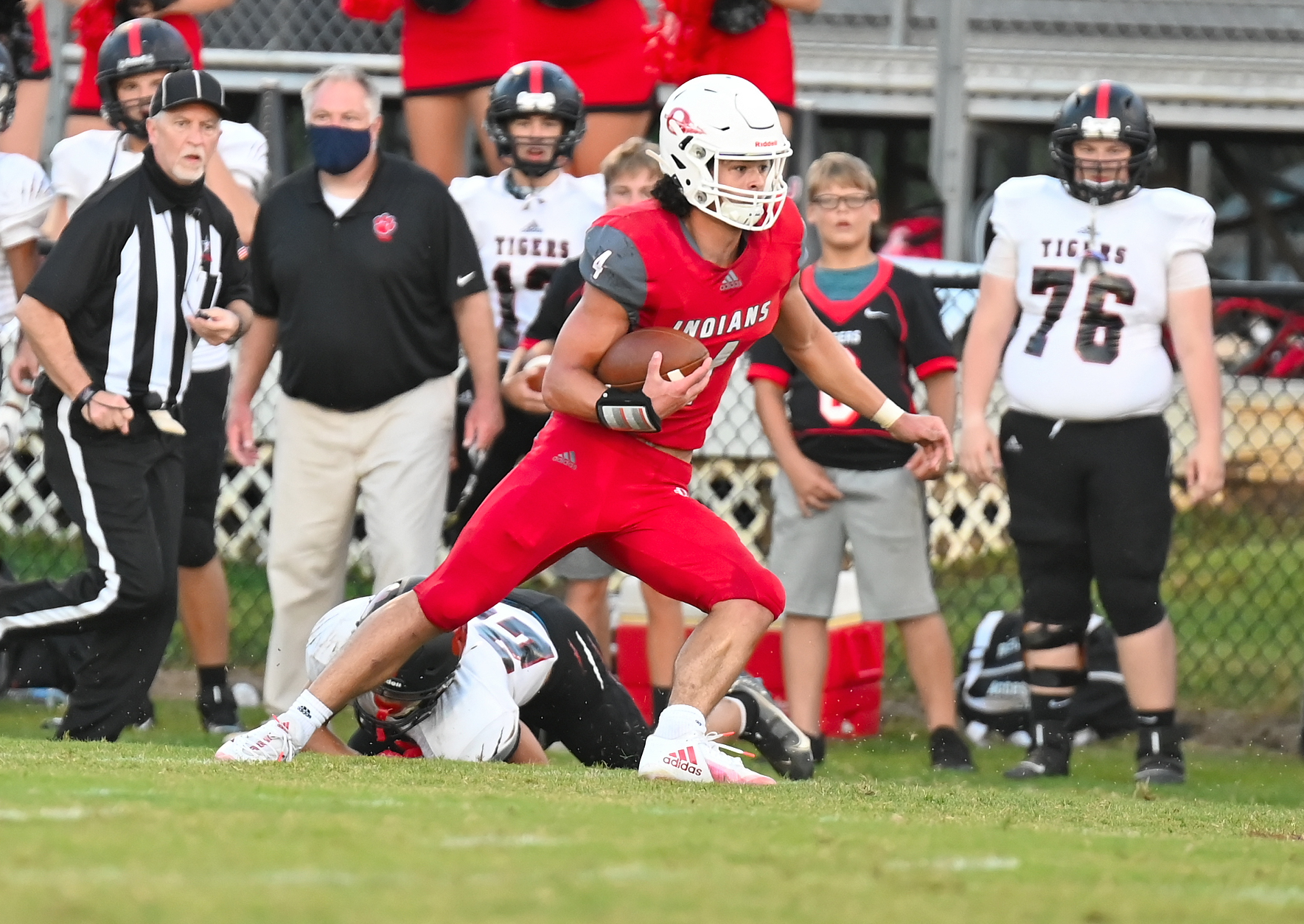 To see more B.J. Franklin photos from this game, visit www.bjfranklin.smugmug.com