Rally angels
Two sixth-inning rallies lift Wayne County (Tenn.) to the Dixie Softball World Series Angels title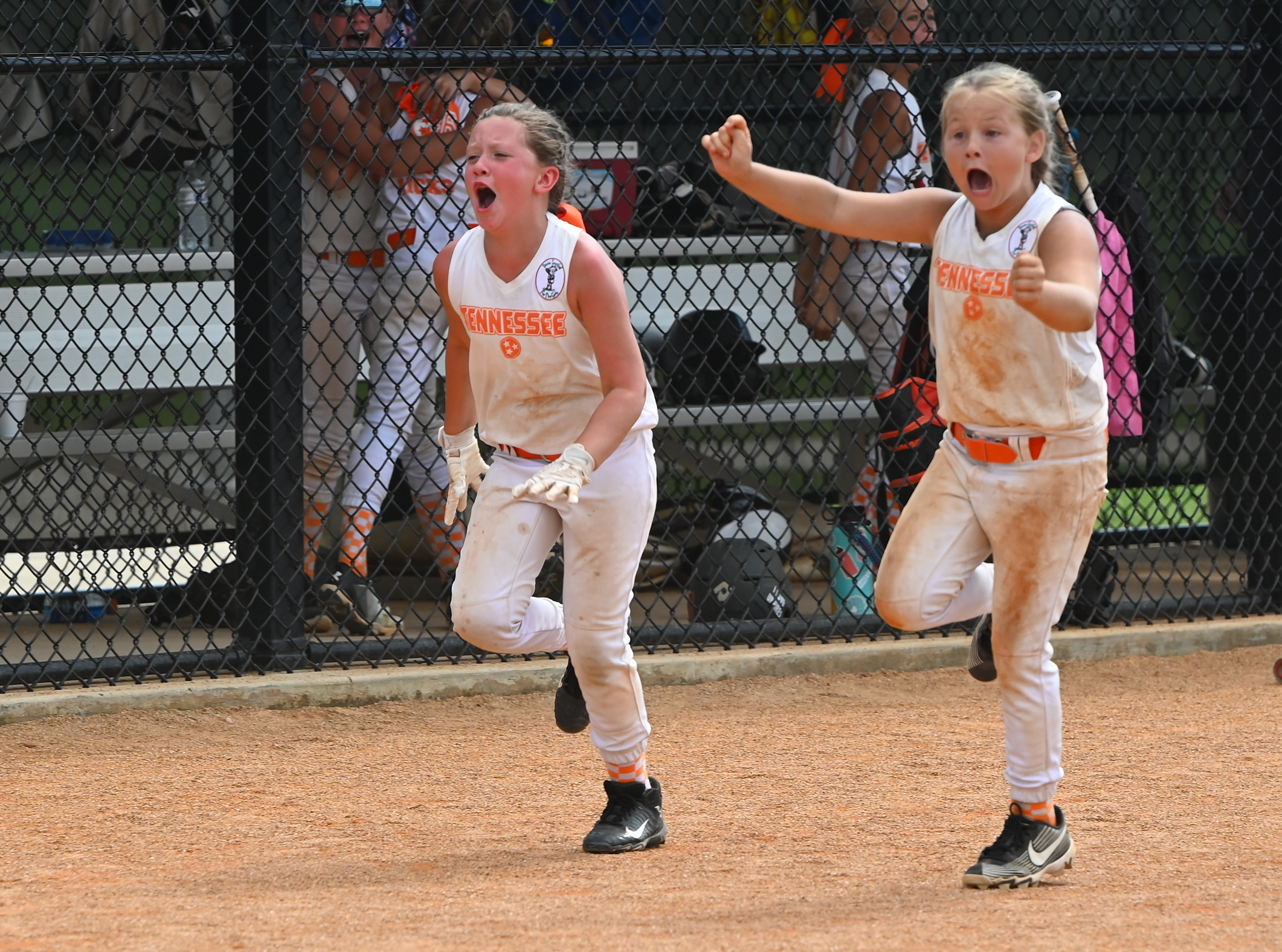 By Al Muskewitz/East Alabama Sports Today
OXFORD – Ron Smith never doubted his Wayne County (Tenn.) Angels for a minute. But, then, that's just the kind of guy he is.
Things might not be going his team's way at the time, but he's never wavered in his confidence that they'd ultimately deliver in the end.
So, it came as no surprise to him that his team rallied in their final at bat in both games of what became a Dixie Softball World Series championship doubleheader against defending champion Ward 10 (La.) Tuesday at Choccolocco Park.
The first time, Wayne County scored seven runs in the top of the sixth to score a 9-5 victory and force a winner-take-all championship game. Then, just when it looked like Ward 10 had locked up its unprecedented fourth World Series title of the week, they scored four in the bottom of the sixth to steal a dramatic 8-7 victory for the championship.
"I'm a very optimistic person," Smith said. "You know what they say about 'glass half-full, half-empty,' I'm like 75 percent full all the time.
"A lot of people don't like it, but really that's me. I love it. I love these girls. I believe in them. I've been around them a bunch for several years and I knew they had it in them. They just brought it out and showed what they could do."
Catcher Saddie VanHeusen delivered the game-winning hit, a solid single to right field with one out. It came after Brinn Crews, Ava Kate Bryson, Sarah Creecy and Shylynn Smith all reach base ahead of her.
"I was excited," VanHeusen said. "I went up there saying I've gotta hit it, I've gotta hit it and I hit it. I just started crying. I didn't know what to do. I was really excited. It felt good."
Ward 10 had built a 7-0 after its bats in the second and appeared on its way to giving its league a fourth World Series winner of the week. But Wayne County chipped away with three in the home second and one more in the third before erupting in the seventh.
"I knew we had it in us to come back," Smith said. "I've seen them do it a lot of times.
"With this group of girls, we'll come out and have a bad first inning or two; it takes us a little bit to get warmed up. A lot of times it's Round 3 when we start really getting going. We've tried practicing different ways (to change that) and it just doesn't work like that. They rally late in the game and when they bring it, they bring it."
They needed to rally in the first game just to stay alive. Both teams scored a pair of runs in the first inning and Ward 10 took a 3-2 lead in the third when Jaylee Conner reached for an outside pitch and poked it down the first base line allowing Berkley Byrnes to score from third. Byrnes' two-run double made it 5-2 in the fourth.
Wayne County sent 13 batters to the plate in the rally. Brinn 7 and Londyn 50 both had key doubles to keep it going.
"It's just awesome to be able to be a coach to a bunch of girls who have the ability to come together in the adversity of a team being up on them," Smith said. "That was two times in a row and we rallied at the end and just brought it back. Spirits go up, they go down, but they brought it together. They brought it together tight and said we've got this.
"With everything with (the coronavirus) all that, the way it was this year, we didn't know if it was going to work out or not. It turned out that it worked out pretty doggone good."
Cover photo of Wayne County's celebration by B.J. Franklin. To see more photos from the game visit www.bjfranklin.smugmug.com