Holmes third again
Munford driver posts third-place finish for second ARCA race in a row, has best finish at Talladega
 
By East Alabama Sports Today
 
TALLADEGA – Bret Holmes is getting closer to taking the checkered flag.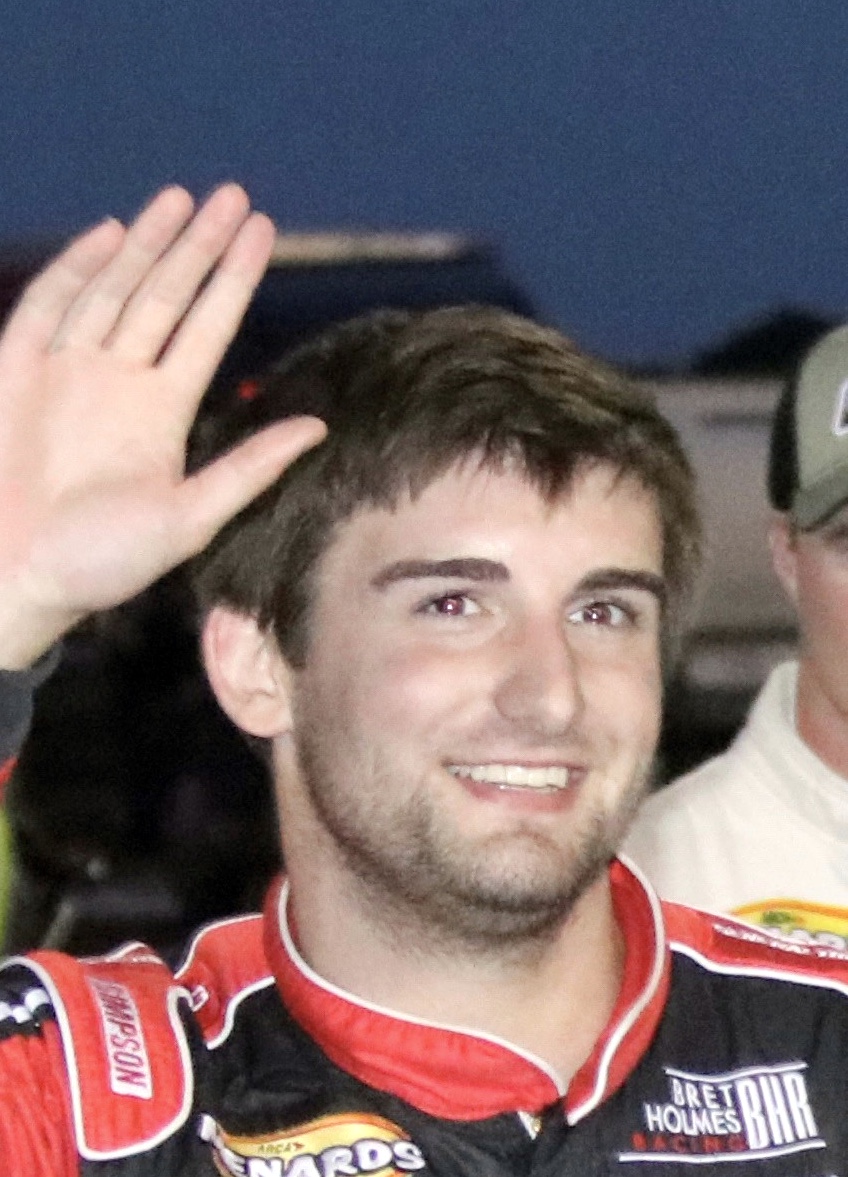 The 23-year-old Munford driver finished third – for the second week in a row – in Saturday's General Tire 200 ARCA race at Talladega Superspeedway. It was his best finish on his home track.
 
"We're really close to a win; I wish we could've pulled it off today," Holmes said. "It was really tough, track position wise, to do that … but I'm never going to complain about getting to race at Talladega."
 
Holmes, who finished third in his last ARCA East start at Toledo, had his Chevy running top five most of the day surrounded by a pack of Toyotas. He got a break when series points leader Michael Self spun with two laps to go and moved up as close as second but that allowed Venturini Motorsports teammates Drew Dollar and Ryan Repko to line up for a late run and helped him off on the last lap.
 
Dollar edged Repko at the line by 0.115 seconds. Holmes was 0.220 seconds behind the 19-year-old first-time winner from Atlanta.
 
"It felt like a 'Days of Thunder' moment," Holmes said of the seas parting in front of him. "I kind of went high and just hoped they wouldn't come back up the race track and that's what happen. I let out of it a little bit to give me a little more time to react to what was going on. I wish I wouldn't have looking back on it."
 
Holmes said everything in the team's pre-race projections played out right and they made the right choices on the restarts. It wasn't a win, but the finish "means a lot" considering all the team has gone through in recent weeks with limited resources.
 
"We kept the team going in North Carolina through all the pandemic and everything," he said. "It was really tough but we did it hoping it'd pay off in finishes down the road and it has. It's shown. We've had cars that would win races these past two weekends. Going forward we're going to try our best to keep that momentum up. We're right there.
 
"These races are tough to win. I know there weren't a lot of cars on the lead lap today, but regardless it's still really tough to win. I've been doing this for a while. I want to win here really bad. You never know how many more opportunities you're gong to get to race here at Talladega and for me it's special just to get to do that. That's why it's hard to keep my head up a little bit, because I want to win here so bad. But we're going to push forward and strive for wins."

Holmes' previous best finish at Talladega was ninth in 2016.

He is fourth in the series points standings.