Teeing it up, finally
(UPDATED WITH PAIRINGS) Players excited to finally get Calhoun County Golf Tour season underway this weekend at Silver Lakes
 
By Al Muskewitz
East Alabama Sports Today
 
After three months of uncertainty, six tournament cancelations or postponements and weeks of reasonably friendly games on the side, competitive tournament golf is back on the schedule in Calhoun County.
 
Following the lead of the PGA Tour of sorts, the Calhoun County Golf Tour starts its 2020 season this weekend with the RTJ Silver Lakes Championships. What's traditionally been the Tour's midseason event and run-up to the Sunny King Charity Classic is now the season-opener.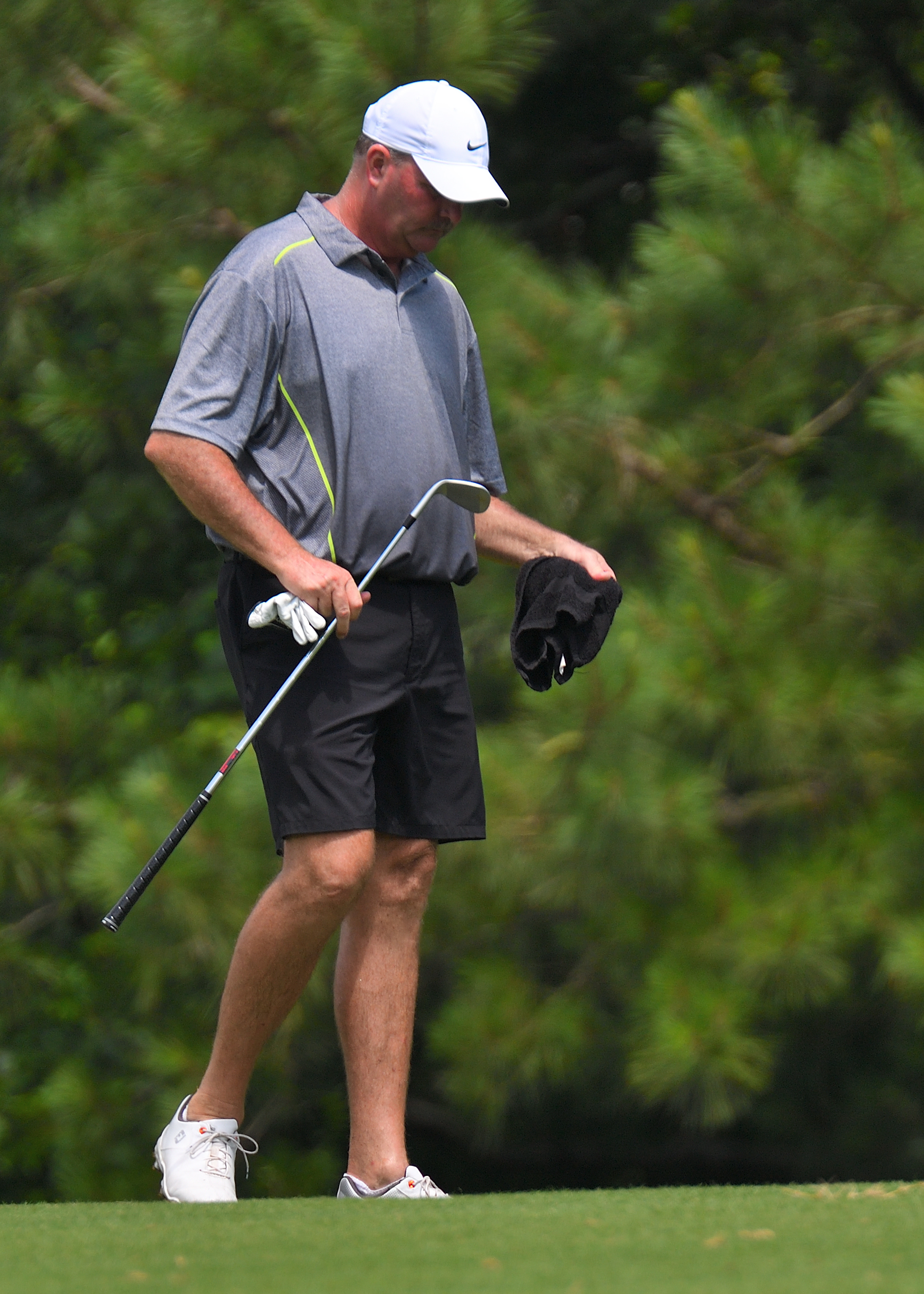 The Tour, and virtually every other golf event in the country, had been put on hold by the nation's coronavirus crisis. But the gradual easing of restrictions has given courses that had remained open as an approved activity the confidence to begin holding tournaments
 
"I'm really looking forward to it," 16-time Tour winner Gary Wigington said. "It's the first time we've ever experienced anything like this. I'm really looking forward to it and the competition and getting back out there and doing it again.
 
"It's been frustrating having to deal with this pandemic and stuff like that interfering with everyday life as we remember it. It's kind of nice to get back to a little bit of normalcy."
 
A field of 88 players will tee off Saturday after the original field limit was reached two days after entries were offered. There will be single-rider carts for social distancing, each equipped with a bunker rake, and other safety protocols in place. Players will keep their own scorecard and scores will be compiled on the clubhouse's back veranda. The field will likely have a two-tee start Sunday.

The last taste of tournament golf most of the players had before the pandemic was Silver Lakes' Deep Freeze Tournament February 22. Their last individual tournament was the Calhoun County Match Play Championship in September and the last stroke-play individual event was the Calhoun County Championship at Anniston Municipal in August.
 
Since the pandemic hit, the County Two-Man, Cane Creek Invitational, Cider Ridge Invitational and Sunny King Charity Classic all have been canceled. The invitationals at Anniston CC and Gadsden CC both rescheduled for later in the summer. While the SKCC is off altogether, it is uncertain whether the other events will be rescheduled.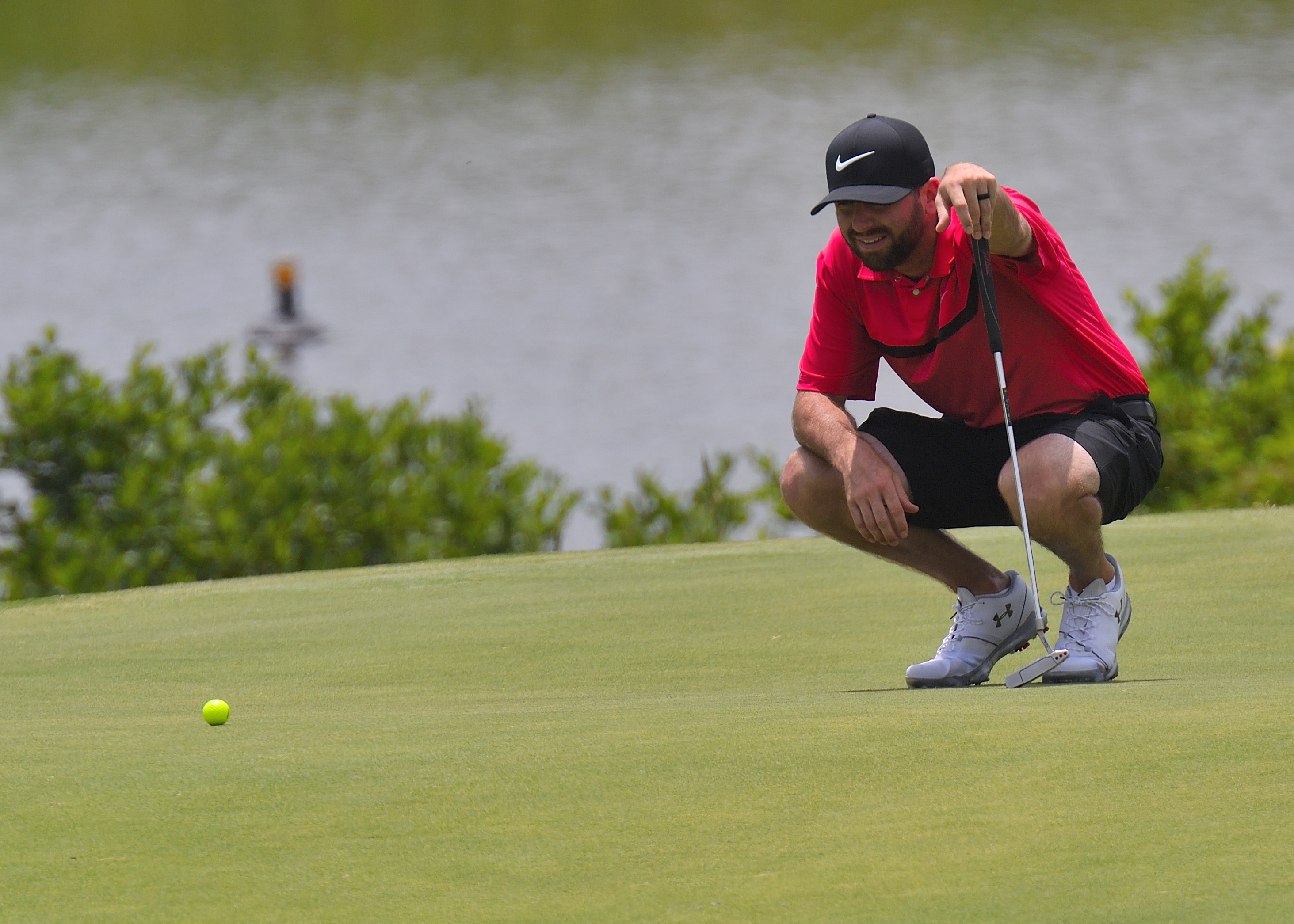 "It's going to be the first time I played this year," Silver Lakes defending champion Randy Lipscomb said. "I played at Silver Lakes (in February), but that's it. The only time I played before then was last October. What this year means to me is we did have breaks in between (tournaments) before. We played one week and off the next. I've got my schedule set up now where I'm going to be playing every week 'til September."

Many of Wigington's fellow players shared his excitement for the tournament season getting underway.

"I'm glad it's finally here, but I don't know if my golf game is ready for it," said County Tour director Jeremy McGatha, who will be playing in his 101st consecutive County Tour event this weekend. "It's the middle of June and we haven't had a tournament yet. It's kind of crazy – weird, really. I'm just glad Jason (Callan, Silver Lakes' director of golf) has decided to have it. As competitors, for sure we've missed it."

"We've been just kind of playing not knowing what to prepare for, now we have something to actually get ready for," Brennan Clay said. "I'm very, very excited, for sure. The PGA Tour is back, too, so that's even better."

Wigington has even more reason to be excited about the return. It will be his first tournament since undergoing surgery last fall to repair bone chips in his left elbow that forced him to withdraw from the County Championship with a chance to win County Player of the Year.

Actually, it was the Silver Lakes tournament that signaled the need for corrective action. He hit two uncharacteristic shots coming down the stretch on Championship Sunday – one off the tee on the par-3 17th– that took him out of contention for the win.

He played in the next two events, the Sunny King Classic, where he and Ty Cole were three-time defending champs, and Pine Hill Invitational – but the pain prevented from completing the smooth and powerful swing that has defined his game.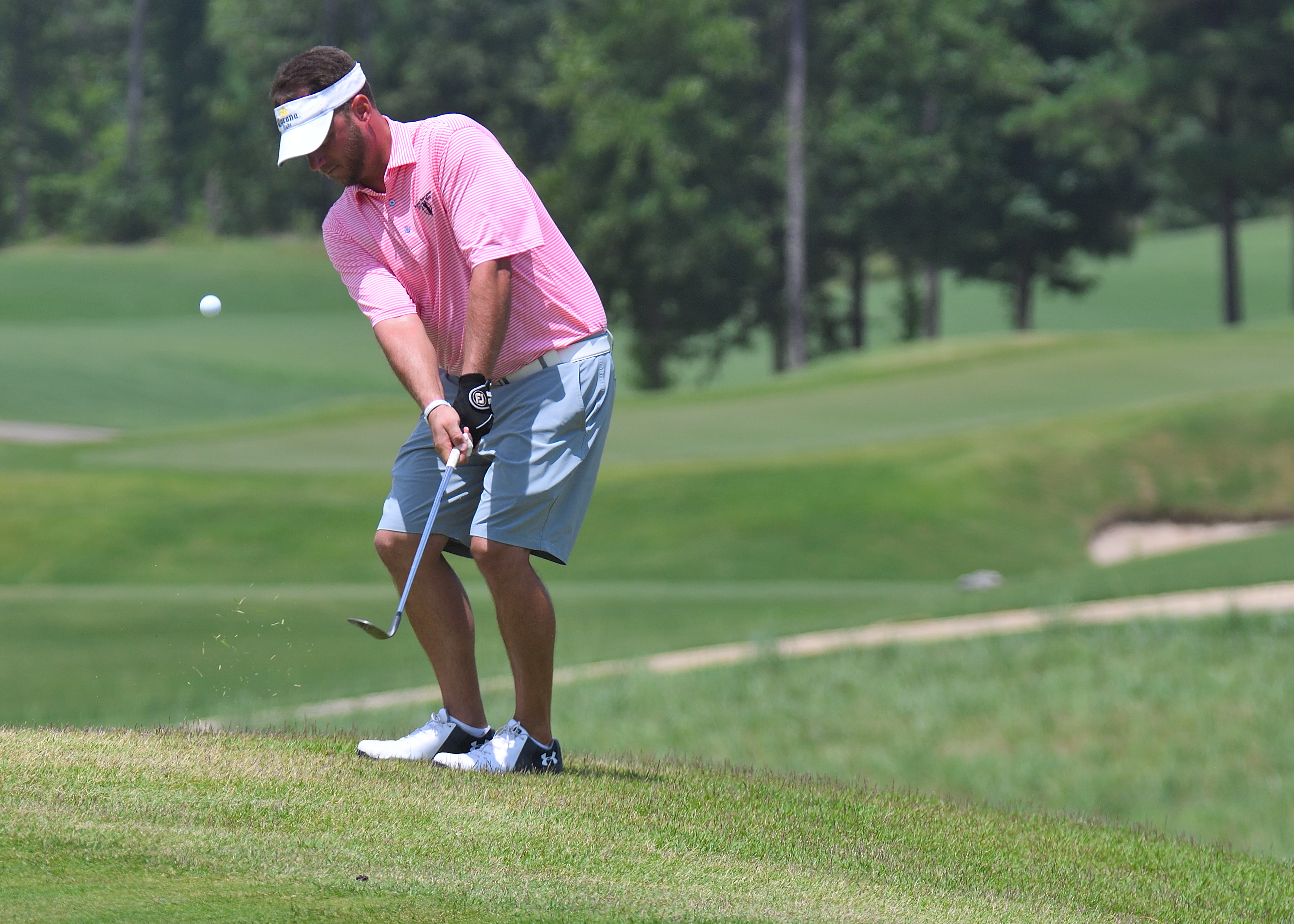 He gave it a go in the County but withdrew after four holes in the opening round. It was the first time he had ever pulled out of an event because of injury.
 
"After the surgery the arm's doing real good and feeling good," he said. "There's no excuses now. It's get out there and hit it and see what we can do."
 
Lipscomb chased down Wigington and Corey Ray of Boaz down the stretch last year to become the first left-handed winner in County Tour history. He was three shots back with four holes to play.
 
He birdied Heartbreaker 6 and hit 7 in two for another birdie to climb into contention and ultimately edged Ray by a stroke for the unexpected win. His previous best finish on the Tour was a T-5 at Cider Ridge in 2018.
 
"Looking back, if there was a course it was going to happen it'd probably be Silver Lakes," Lipscomb said. "Maybe Cane Creek, I've usually played that well in the past, but it was probably going to be Silver Lakes.
 
"I really wasn't even thinking about winning before I won. It wasn't until the back nine on Sunday. It wasn't until I won did I think I'd have had a chance to win."
 
This story will be updated when first-round pairings become available.

On the cover: Randy Lipscomb displays the champion's trophy after winning the RTJ-Silver Lakes Championship last year. All images are from last year's tournament.
 
SILVER LAKES CHAMPIONSHIP
(Mindbreaker/Heartbreaker)
 
First-round tee times
7:30 a.m. – Jake Goggans, Caleb Bowen, Ethyn Roberts
7:40 – Chase Hollingsworth, Cain Hollingsworth, Nick Pollard, Tyler Dopson
7:50 – Graham Morrow, Chase Thomas, Ryan Huff, Timmy Woodard
8:00 – Frank Brady, Kelly Rogers, Hogan Page, Joseph Hedgepath
8:10 – Kevin Garnett, Clayton Chandler, Nathan Williams, Chris Cox
8:20 – Justin Graveman, David Clark, Phillip Hunt, Jeremy Willis
8:30 – Zach Mangum, Hunter Carr, Jason Rich, Davis Culler
8:50 – Keith Hutcheson, Samuel Burrell, Shane Chappell
9:00 – Jake Monroe, Gage Miller, Wesley Jenkins
9:10 – Daniel Black, Jeff Bain, Josh Hicks, Randy Watson
9:20 – Landon Straub, Clay Calkins, Cal Lambert, Chip Howell
9:30 – Jeremy McGatha, Brennan Clay, Matt Rogers, Andrew Brooks
9:40 – Randy Reaves, Scott Martin, Alex Harper, Austin Minter
9:50 – Doug East, Darin Smith, Jarrod Smith, Dan McClellan
10:00 – Gary Wigington, Lance Evans, Greg Shultz, Mark Hudgins
10:10 – Ty Cole, Morton Holcomb, Maverick Smith, Luke Armstrong
10:20 – Drew Anderton, Michael Rich, Dane Moore, Corey Ray
10:30 – Patrick Cooper, Bumper Jones, Shawn Ledbetter, Chad Hare
10:40 – Skylar Dennis, Mason Dennis, Dustin Underwood, Derek Epperson
10:50 – Brad Baird, Justin Wood, Daily Thomas
11:00 – Michael Ledbetter, Nick Ledbetter, Greg Brannon, Casey Harmon
11:10 – Rob Loboda, Jason Britton, Jacob Pennington, David Lipscomb
12:30 p.m. – Benji Turley, Randy Lipscomb, Jeff Noah, Kenny Fulmer
 
Note: Everyone will ride single carts. All players are eligible for Calhoun County Golf Tour points and season-long statistical awards. All players are encouraged to keep their own statistics in the round (fairways, greens, putts), which should be easy this week since everyone is keeping their own scorecard.