A shoe-in
Anniston reaches Calhoun County Tournament finals with win over White Plains behind Kite, Milton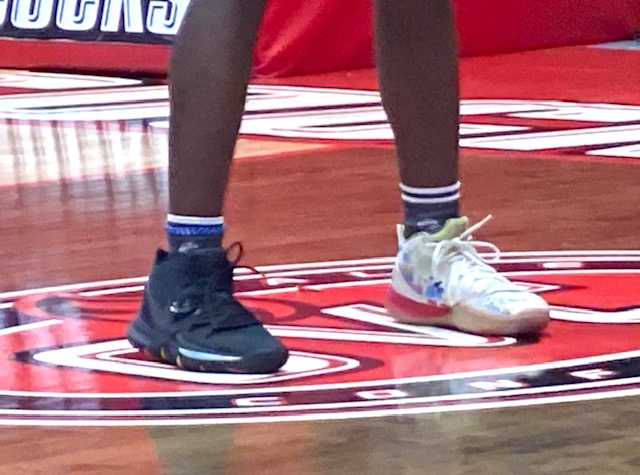 CALHOUN COUNTY TOURNAMENT
All games at Pete Mathews Coliseum, Jacksonville
Boys bracket
Wednesday's games
Oxford 65, Alexandria 34
Anniston 61, White Plains 50
Friday's game
Championship game: No. 2 Anniston vs. No. 1 Oxford, 8 p.m.

By Al Muskewitz
East Alabama Sports Today

JACKSONVILLE – It's gotta be the shoes, right?

Antonio Kite was having another difficult first half so he does what any self-respecting star basketball player does. He went into halftime and changed his shoes.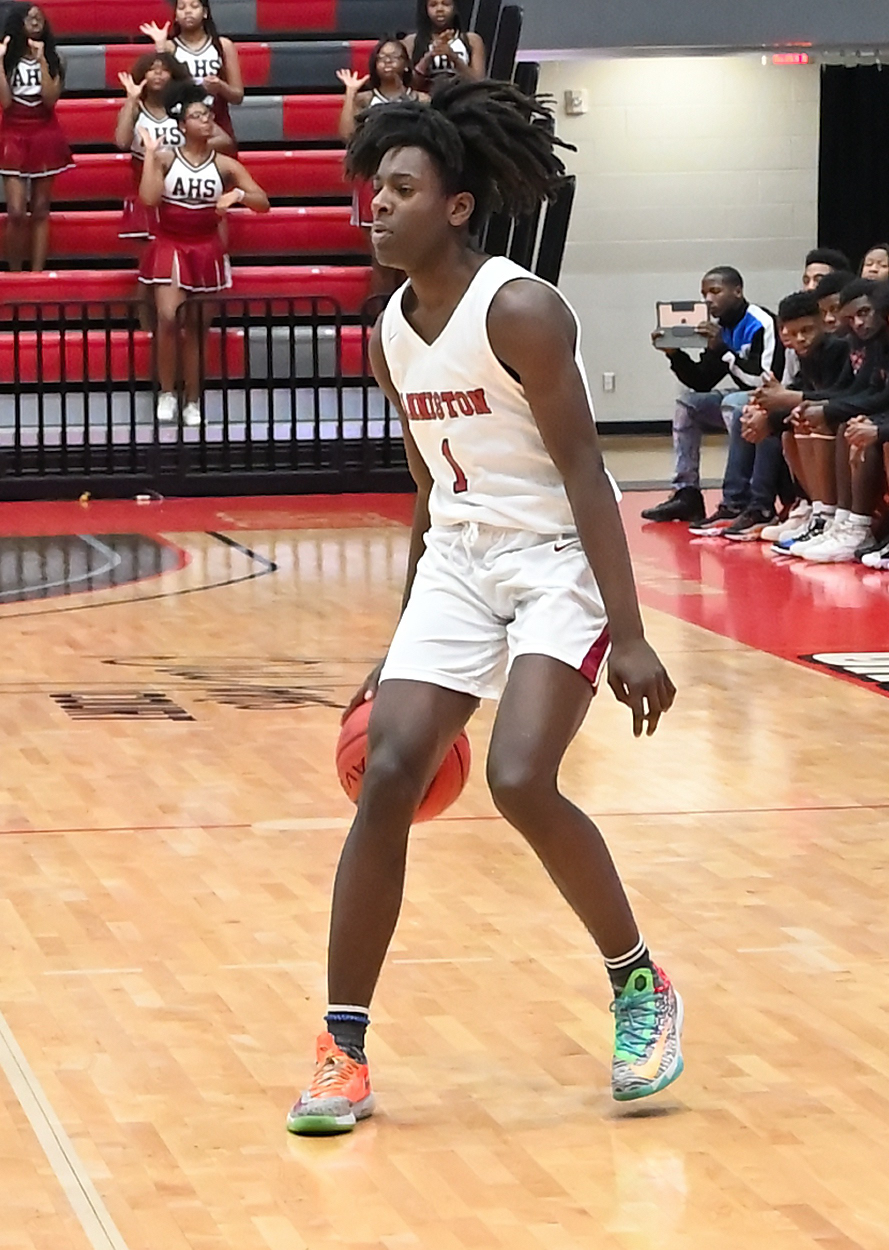 The switch put more pep in his step, which Anniston desperately needed, and his inspired second-half play lifted the Bulldogs to a 61-50 victory over White Plains for a spot in the Calhoun County Tournament championship game.

The Bulldogs will play top-seeded Oxford at 8 p.m. Friday.

Kite, who Anniston coach Torry Brown called a "sneaker head," usually takes four or five pairs of shoes to a game. He opened this one in a pair of Kevin Durant neon low-tops. He scored only six points (a pair of 3-pointers) and the Bulldogs trailed 26-23 at the break.

He came out for the second half in a combination he's had for about three years – a white shoe with red sole on the left foot and a black shoe with a multi-colored sole on the right. He scored the Bulldogs first five points of the third quarter – a strong drive to open the quarter and a 3-pointer – and finished with 18 points.

"No excuse, that was just a bad half," Kite said. "I just like to change up the style."

"I didn't know he changed shoes," Brown said. "Even his first couple drives of the third quarter he had more pop than he did the first half. Both were strong drives, whether he scored or not; he went to the basket aggressive. When he's aggressive and gets to the foul line that puts more pressure on the defense and, of course, there's nothing like a free throw and he's a great foul shooter."

It was the second game in a row Kite had limited scoring in the first half and followed it with a monster second. He had eight points in the first half Tuesday against Jacksonville and finished with 28.

"I was just off, but my teammates helped me out," he said. "I'll come back the next game."

Brown agreed it was the effort more than the cosmetics of the shoes that contributed to his improved play. But usually if you look good, you feel good and you play good.

Kwame Milton put an equally big shoe to White Plains' backside. He came back from early foul trouble to score 17 points, 14 in the second half and nine in the fourth quarter. He was 6-for-9 from the foul line in the second half, 5-for-7 in the fourth quarter.

"The first half I didn't get that many minutes because of foul trouble, so I knew the second half I had to play without reaching in and all that," Milton said. "The fourth quarter I had to turn it up. I knew we were going dump it in and I know I'm one of the best free throw shooters so I tried to keep the ball with me so they would foul me to the line."

The Bulldogs were ragging the clock in the final minute when Milton finally was fouled with 53.7 seconds left. He made those two, then was fouled seven seconds later and made two more to give Anniston a 55-48 lead.

He had a basket and one in the closing seconds, missed the free throw, but scooped the rebound into the net for the final score.

"He's a guy that we've got to have on the court," Brown said. "He's a three-year guy and he does so much for us rebounding, defensively, he can handle the ball good enough, he can shoot the ball and then more importantly tonight he stepped up and made a lot of free throws down the stretch."

And because of all that Kite now has a chance to dazzle with a new pair of shoes. He said he will wear a different pair when the Bulldogs play Oxford in the championship game.

Brody Baker led White Plains with 21 points. The Wildcats were 14-of-17 from the free throw line, but their problem was they missed too many open 3-pointers.

Cover illustration by John Bryan O'Connor.

Anniston 61, White Plains 50
WHITE PLAINS – Coleman Messer 1 0-0 2, Quin Wilson 3 3-4 10, Jaden Chatman 1 0-0 2, Jacob Wheeler 1 0-0 3, Brody Baker 7 7-8 21, Walker O'Steen 1 4-5 6, Kahlil Williams 0 0-0 0, Garrett Wilson 2 0-0 6. Totals 16 14-17 50.
ANNISTON – Mark Toyer 2 1-2 5, Antonio Kite 5 5-5 18, Kwame Milton 5 7-10 17, Tahj Jones 2 0-2 5, Malcolm Harvey 0 0-2 0, Daveon Dukes 4 3-4 11, A.J. Brown 1 3-5 5, Alex Teague 0 0-0 0, Troy Hall 0 0-0 0. Totals 19 19-28 61.

White Plains 11 15 13 11 – 50
Anniston 13 10 19 19 – 61
3-point goals: White Plains 4 (Q. Wilson, Wheeler, G. Wilson 2); Anniston 4 (Kite 3, Tj. Jones). Technical fouls: Brown. Fouled out: Chatman. Total fouls: White Plains 24, Anniston 16. Officials: Burns, Williams, Bright.