Garrett signs in
UPDATED: Oxford senior post makes it official, signs to play basketball at South Alabama; adds USA coach's comments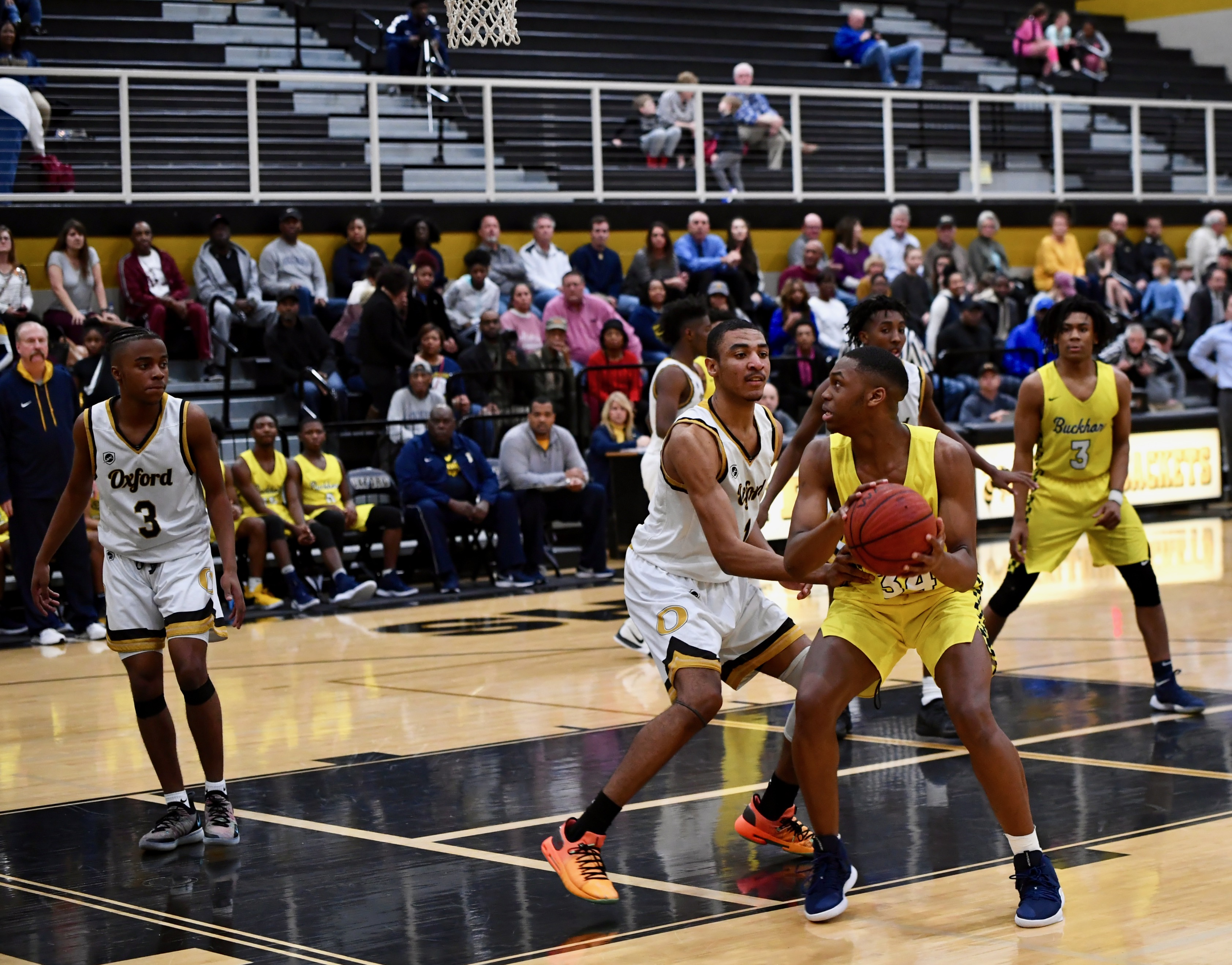 By Al Muskewitz
East Alabama Sports Today

OXFORD — Zondrick Garrett sat with his Oxford teammates in the film room Tuesday night chewing on a batch of chicken wings and watching the Auburn-South Alabama game convinced more than ever the decision he was going to make a few hours later was the absolute right one.

Even before South Alabama took the Tigers to the wire with three failed opportunities to win Garrett was committed to playing there. After the game ended with Auburn squeezing out a 70-69 win, 8 in the morning couldn't have gotten here fast enough.

First thing Wednesday morning, the Oxford senior officially signed with the Jaguars and sent the paperwork on its way.

"While I was watching the game I was pretty much realizing how much I can do out there and how much I've got to improve," Garrett said. "I like the offense they were doing and how they were playing off each other. Happy to be a Jag."

Oxford coach Joel VanMeter was seated right behind his prize prospect in the room and made it a point to watch Garrett as he watched the game.

Garrett had originally planned to go to the game and watch his future teammates first hand, but changed his mind due to the traveling involved on a school night. So, the whole team gathered to catch it on TV.

VanMeter described Garrett as the only person in the room who was "locked on" to everything that was happening on the screen, which convinced him the 6-7, 200-pound senior "is going to be a very good player at that level."

For Oxford he's a 5 who will either dominate around the rim or shoot the 3 – and he's very capable that way for a big man – and if he's consistently the best player on the floor the Yellow Jackets will be able to reach a lot of their goals. South Alabama is likely to use him as a 4 who can step out and shoot the 3 but athletic enough to guard every spot on the floor.

"Z is an incredible kid and one of the best players in the state of Alabama," USA coach Richie Riley said. "His versatility and athleticism will immediately translate to this level. He is exactly what we look for in a forward — elite passer, perimeter shooting and a high-level rebounder."

Last season Garrett averaged 18.9 points, 9.6 rebounds, 2.5 blocked shots and shot 39 percent from behind the 3-point arc. He wants to improve his ball-handling skills, overall shooting and mid-range shot and if he can do that, he said, "I feel like I'll be the best player I can be."

VanMeter projects big things.

"He's going to be that guy at Middle Tennessee, South Alabama, those type schools who are in the NCAA Tournament and you're like, man, he's pretty good," he said. "Coach Riley was here in the fall and watched us play pick-up one morning and said, 'Coach, he's gotten a ton better' (from the last time he saw him).

"He's going to be fine. They use their length, quickness and press a little bit and that falls right into his wheelhouse. I think he's a perfect fit for them."

In signing with the Jags, Garrett became VanMeter's first Division I signee in 10 years at Oxford and the Yellow Jackets' first since current VanMeter assistant Jeremy Bynum signed at Jacksonville State.

A short while later VanMeter had his second Division I signee when former Jackets' forward Markise Davis signed with Arkansas State.

Garrett and the Yellow Jackets open their season Monday at Gadsden City. Oxford will hold a school-wide ceremony recognizing all its fall signees Nov. 20.