Ohatchee clinches
Lady Indians rally to topple Westbrook Christian, clinch area regular-season title, earn right to host area tournament, play in regionals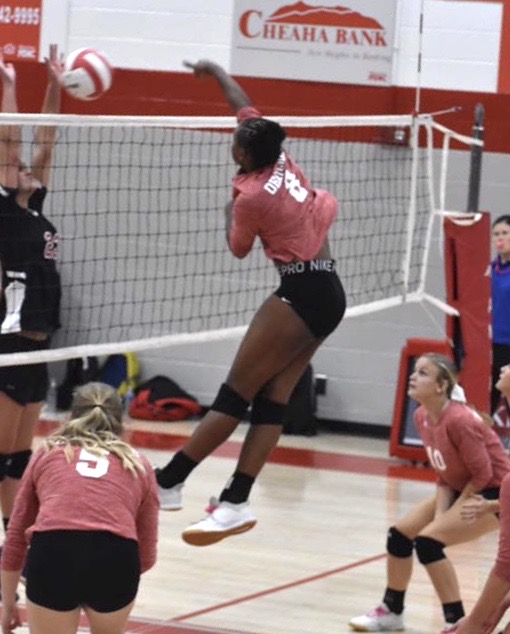 Thursday's matches
Faith Christian 3, Talladega 0
Ohatchee 3, Westbrook Christian 1 (17-25, 25-21, 25-10, 25-19)
White Plains 3, Piedmont 1 (25-18, 25-12, 15-25, 25-15)
Arab at Jacksonville
J.B. Pennington at Jacksonville
Saks at Coosa Christian 
Weaver 2, Spring Garden 1 (25-23, 19-25, 15-9)
Weaver 2, Wellborn 0 (25-6, 25-23)
 
By East Alabama Sports Today
 
OHATCHEE – Ohatchee locked up the regular-season Class 2A Area 11 volleyball championship that got away last year Thursday night, coming from one set down to beat rival Westbrook Christian 3-1.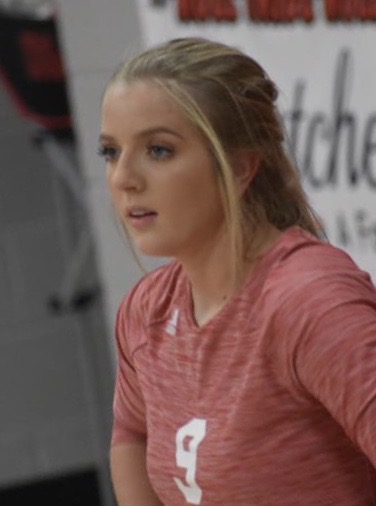 The Lady Indians dropped the first set 25-17, then made some adjustments during the break and won the next three 25-21, 25-10, 25-19.

With the victory – on Senior Night, no less – Ohatchee (27-6) earned the right to host the area tournament Oct. 22 and because it plays in a three-team area clinched a spot in the regionals in Huntsville.

"It was wild and a lot of fun," second-year Lady Indians coach Rebecca Hughes said. "The girls never gave up. We made adjustments and started focusing on things we've been practicing all week and they just kicked into gear."

Freshman Jorda Crook led Ohatchee with 23 kills, nine blocks and 11 digs. Westbrook focused on Crook in the first set and was effective in its approach, but Ohatchee adjusted between sets and other players, particularly junior Gracee Haynes, stepped up and flourished.

Haynes had nine kills, 13 digs and five aces. Bailey Carden, the team's lone senior, had six kills, three aces and 12 digs. Abby Hester had four aces, nine digs and 37 assists.

"We had a talk about the game before it and we knew it was going to be an emotional match, so we prepared them for that and I think they went into that first game still a little emotional and kind of panicked," Hughes said. "When we came back to the bench we set them down and told them that one's over with and we made a few adjustments, swapped up some people and pushed back. It's like after they lost that first set they just decided it's not happening again."

A year ago the Lady Indians played Westbrook for the regular-season title, but the Lady Warriors got them. Ohatchee hosted its area tournament a few years ago, but were upset in the first round and didn't make it to regionals.

White Plains 3, Piedmont 1: Gracie Morgan knocked down 14 kills and Kassidy Ledbetter and senior Allison Arenth had nine each as the Lady Wildcats won on their Senior Night.

Morgan had four aces, four digs and a block to go with her kills. Arenth had two blocks, two digs and an ace. Reece Roberts had 11 assists, two aces and five digs. Natalie Pinto had 21 assists. Senior Morgan Huckaby had 15 digs.

Faith Christian 3, Talladega 0:Sydnee Johnson and Sarah Jessica Christjohn had 10 kills each to lead the Lady Lions. Johnson also had six aces. Devan White had 14 digs, Anna Kerri Davis had 14 assists and Lily Becke had seven assists and six aces.
Cover photo by Beverly Franklin Wright