Open for business
Talladega Superspeedway unveils 'Big Bill's,' the open-air social club that's the epicenter of the centerpiece that is the Talladega Garage Experience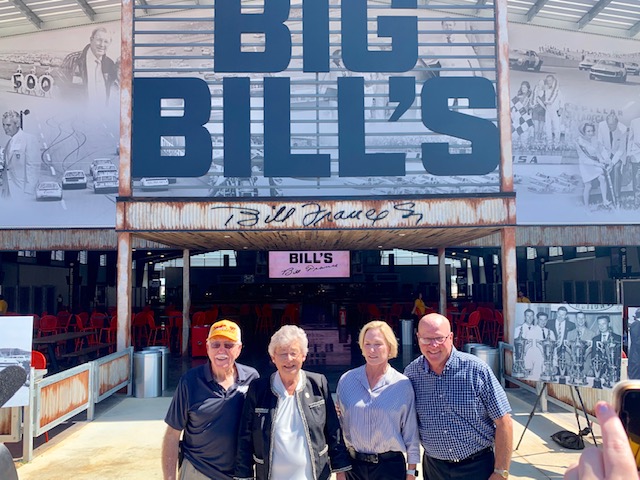 By Al Muskewitz
East Alabama Sports Today

TALLADEGA – The music blasting from the loudspeakers harkened to a time when Talladega Superspeedway was new. A few minutes later, speedway officials unveiled the newest addition at the speedway no one would have imagined when those songs were on the hit parade.

Track chairman Grant Lynch, Alabama Gov. Kay Ivey and the granddaughter of NASCAR founder and Talladega visionary Bill France Sr. were all on hand Wednesday to commemorate the opening of Big Bill's Social Club, the epicenter of the centerpiece that is the Talladega Garage Experience.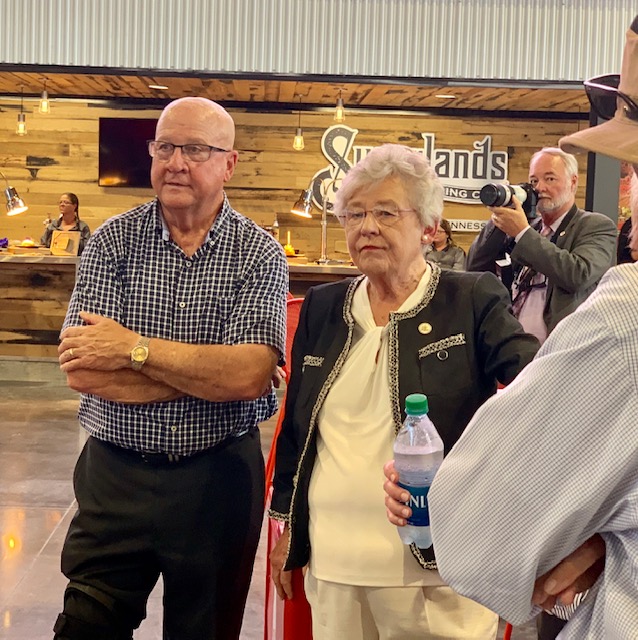 A spacious 35,000-square-foot open-air entertainment center Ivey called "the ultimate fan experience for NASCAR racing" awaits patrons of future Talladega race weekends, starting with this year's Oct. 11-13 1000Bulbs.com weekend, the track's 50thanniversary weekend.
 
The club complex is named in honor of France Sr., the founder of NASCAR and builder of Talladega Superspeedway and was formally open for business after the luminaries dropped a black curtain revealing a huge "Big Bill's" sign at the entrance.
 
"Talladega Superspeedway has always been special to me and our family," said Lesa France Kennedy, CEO of Talladega parent company International Speedway Corp. and France's granddaughter. "My grandfather built this race track and both my father (Bill Jr.) and my uncle (Jim) worked here.
 
"It's so gratifying to see my grandfather's name adorn this unique social club, which, along with the entire Talladega Garage Experience will elevate the guest experience that only Talladega can offer. It's a world-class extension of my grandfather's vision that will carry the track well into the future."
 
The club offers an array of seating and a variety of reasonably priced concessions. It is flanked on both sides by two garages that will host the top 22 drivers in the Monster Energy Cup Series, meaning fans will be just a few steps away from an up-close view of the cars being prepped for the track. In addition, there's a 41-foot video screen in the hall that will feature action on the track as well as other visuals.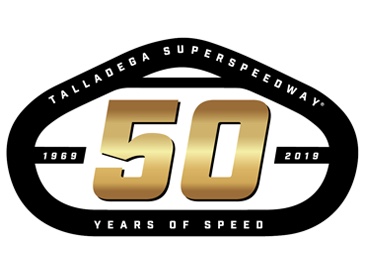 "We're going to immerse the race fans in the heart of the sport in a way that has never been done and we're going to do it in a big way," Lynch said. "We think this is going to be a place for years to come people are going to come from all over the United States and Southeast and come back to see this because were offering something here that had never been done and may never be done again."
 
Ivey was on hand when the $50 million Infield Transformation Project was unveiled about a year ago. She exclaimed "Lord no" when asked if she ever imagined the scope of the finished project she saw Wednesday that day.
 
Longtime driver Red Farmer couldn't have imagined it when he first started racing at Talladega.
 
"The people are going to see something they've never been able to see before, get right up to the race cars and watch them make changes on the cars to get them prepared and they never had that opportunity before," Farmer said. "Daytona's let you get close it to before, but never like this here. This is another step.
 
"I'm sure Big Bill right now is happy looking down to see what he's accomplished in 50 years when he scratched this thing out of the dirt 50 years ago and everybody thought he was crazy to build a track like this out in the middle of nowhere. But he knew the day would come and that's what gonna happen now, and I think after the fans get a chance to see what they've got here now it'll make a big difference."
The transformation has been undertaken to enhance the experience of the fans. The drivers are going along for the ride.
 
"That's going to be something they're going to have to get used to," he said. "I've been racing for 72 years, there's one thing I've learned in all those years: The promoter promotes to get the people there, the drivers put on the show for the people, but if you don't get the people and the fans in the grandstand you've got no purse to run for.
 
"It's mindboggling to see what it's come to. I ran a Hudson in 1953 on a beach course at Daytona and to see what we've got here compared to what we had 50-60 years ago is unbelievable, really. It's like 20 years from now you're gonna see different things that are gonna blow your mind, too."