Chandler wins Pine Hill
Dalton Chandler shoots 11-under 133 for his first Calhoun County Tour win since winning Player of the Year in 2017.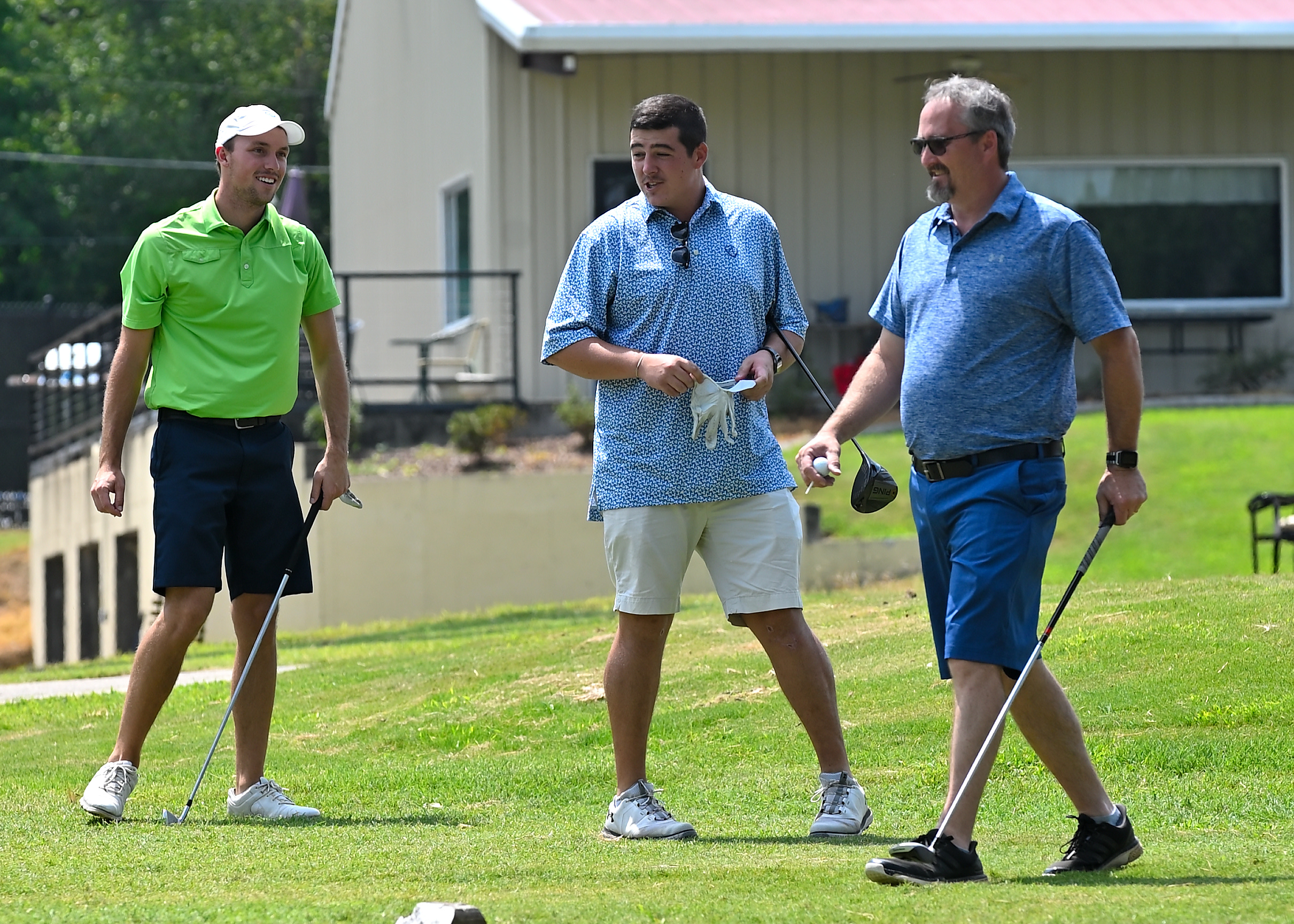 By Al Muskewitz
East Alabama Sports Today

When Dalton Chandler was driving back from a job in Virginia Beach earlier in the week, winning the Pine Hill Invitational was the farthest thing from his mind. He didn't even sign up for the event until the morning before his first-round tee time.

He hadn't picked up a club since the Sunny King Classic and really had no expectations for the weekend. But late Sunday evening he was picking up the winner's trophy after closing out an 11-under-par weekend with a par on 18 to win for the first time on the Calhoun County Tour since winning four times in his 2017 Player of the Year season.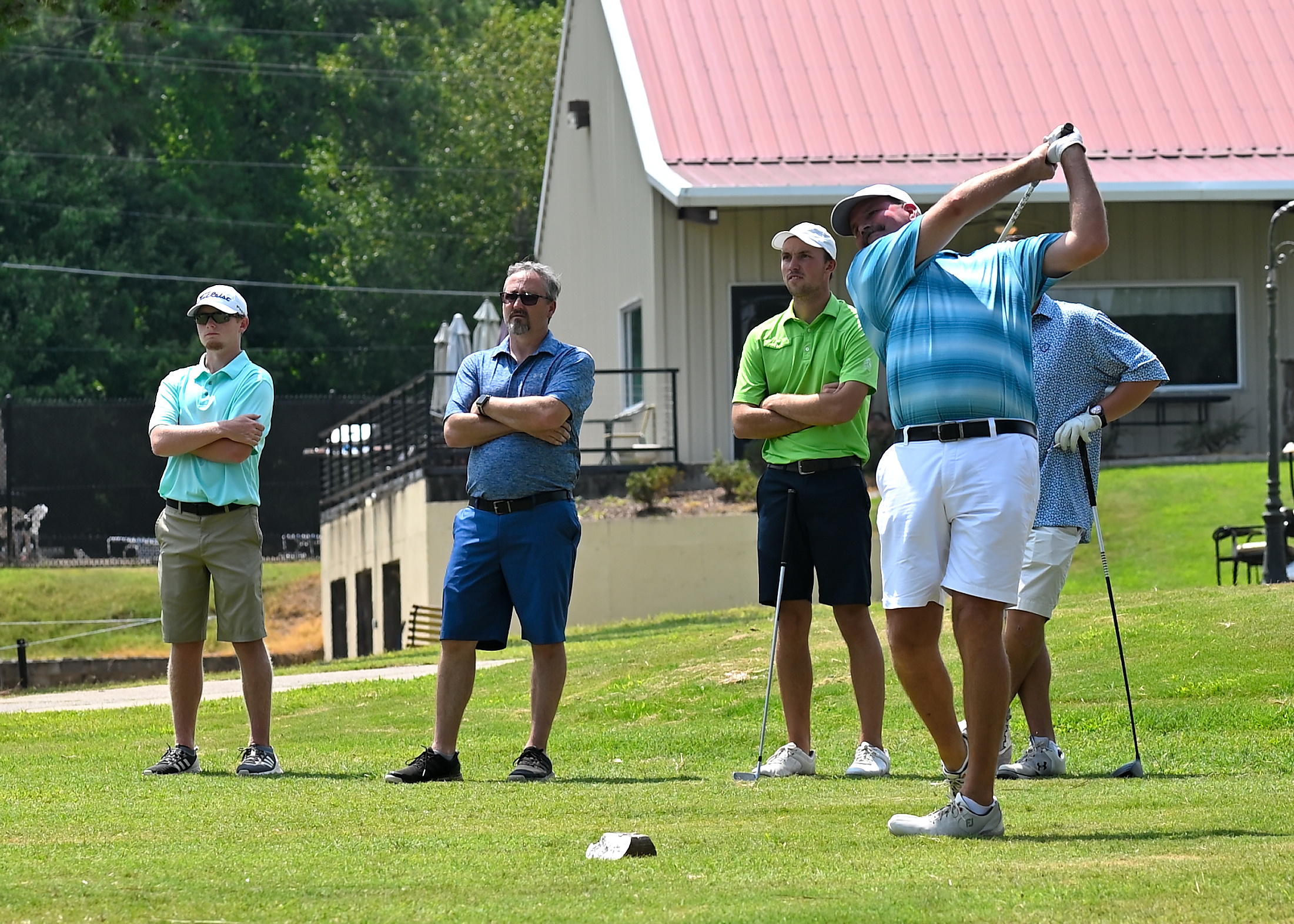 The 24-year-old shot 3-under 69 in the final round to finish at 133, one better than Gary Wigington, who had won this event five of the last six years and turns 50 this coming Sunday. First-round leader Layton Bussey, Jonathan Pate and Frank Brady all tied for third at 137.

"It feels pretty good," Chandler said. "I hadn't played any golf and came back and still played OK.

"I didn't know I was going to play until the day before; I didn't even know the tournament was this weekend, I didn't know if I was going to shoot 80 or shoot even par or shoot 64 yesterday. I didn't hit the ball good from start to finish, but I managed it."

The hectic pace caught up to him as the end as he kind of limped in to the finish. He was 5-under on the day through 14 and had a four-shot lead, but parred the par-5 15thafter hitting the green in 2 and bogeyed 16 and 17 to make things interesting at the last.

"Pretty sloppy," Chandler said of the closing stretch.

But he had enough of a cushion to survive it.

There were definitely exit ramps where the contenders fell out of the race.

Pate was 3-under on his round through five holes. He grabbed a share of the lead with a birdie on 4 and pulled ahead with Chandler with another on 5, but the separation began when he took bogey at 6 after his second shot caught the trees and ricocheted deeper off line.

He was three shots back at the turn, then found the water with his approach into 10 and made bogey, then took a double on 11 after one shot got knocked down by trees and the recovery shot was too soft to make the green.

"I had five birdies today so that would have been enough (to overtake the lead), but I couldn't find the fairway today," Pate said. "Stayed in trouble all day long. I was proud to get it back to even after going bogey-double.

"When I made the turn I lost my concentration. I think it was the third time I've played in the last group and so I'm still getting the hang of keeping the concentration through the whole thing. One of these days …"

Bussey didn't make his first birdie until 7 and by then Chandler and Pate had passed him. But the real trouble came on 8 when he lost his tee shot, that was tracking on a line down the cart path, had to re-tee and made double bogey. He saved par on 9 after his tee shot bounded into an awkward lie in the hazard and then had a three-putt bogey on 10 that left him four shots off Chandler's lead.

"I played very similar to the way I played yesterday," Bussey said. "I hit the driver bad, irons good and the greens were a lot slower today and I just couldn't make myself hit it.

"That stuff back on 8, going from tied for the lead to three back on one hole, it is what it is. It didn't ruin my day, but the putter just never got any better and I just didn't hit it close enough to get over that."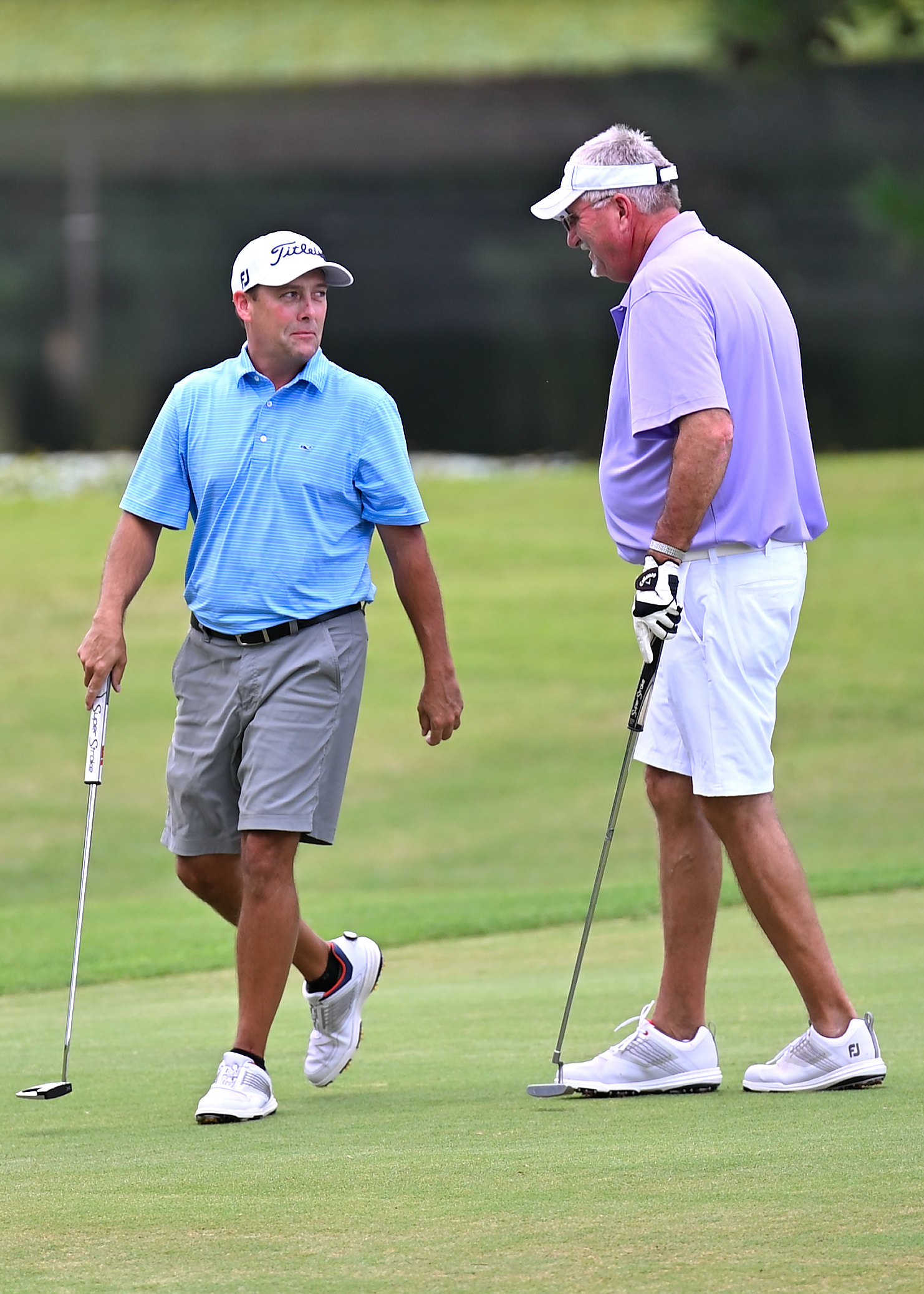 Meanwhile, Wigington was changing for behind. Twig at Pine Hill really is as inevitable as death and taxes and he pulled within two of Chandler's ead with six holes to play.

"I kind of thought he was definitely the one I needed to worry about," Chandler said. "He plays this place as good as anybody ever has."

But then Chandler birdied 13 and Wigington bogeyed 14 and just that quickly the lead went to four with four holes to play. But it still wasn't over.

Chandler had a short birdie putt spin out of the hole on 15, he missed another short one for bogey on 16 and bogeyed the accessible 17th. The margin was only two going to 18, a par-5 both contenders could attack and Wigington has been known to eagle in pressure-packed tournament situations.

And Wigington had an eagle putt while Chandler found the bunker. He needed to make the downhill putt and hope Chandler would miss his putt or incur some other kind of disaster after escaping the sand to force a playoff. Wigington's putt ran past the hole, but he made it coming back for birdie. Chandler missed his birdie putt, but cleaned it up to seal the victory.

NOTES: The runner-up finish was Wigington's third this year (to go with a win at Cane Creek) and his 23rdall time on the County Tour … Graham Morrow had the best round of the day, a bogey-free 6-under 66 that jumped him from the second flight to second in the first flight. Keith Raisanen shot 69 after an opening-round 81 and won the second flight. Jerry Irwin shot a final-round 68 to win the Senior Division (140) … The next County Tour event is the Calhoun County Championship at Anniston Municipal Aug. 10-11. Text Matt Rogers (453-0206) for registration details … Even though Ty Cole has won four Tour events this year, he still has to play in the County Championship to comfortably lock up his fourth Player of the Year in five years. If he didn't play in the County he could still win POY if Wigington didn't finish 1, 2 or 3. If Cole did play in the County and Wigington won it, the current points leader could still be POY by finishing solo fourth or better. If they tied in the standings, Cole would win it by virtue of total victories … Cole made an early run Sunday with five birdies on his first six holes and 6-under through eight, but he fell back with three straight bogeys on 11, 12 and 13 and finished ninth … There were 18 under-par rounds in the White Tee flights Saturday, but just 12 on Sunday … To see more photos from Sunday's round click this link: http://www.bjfranklin.smugmug.com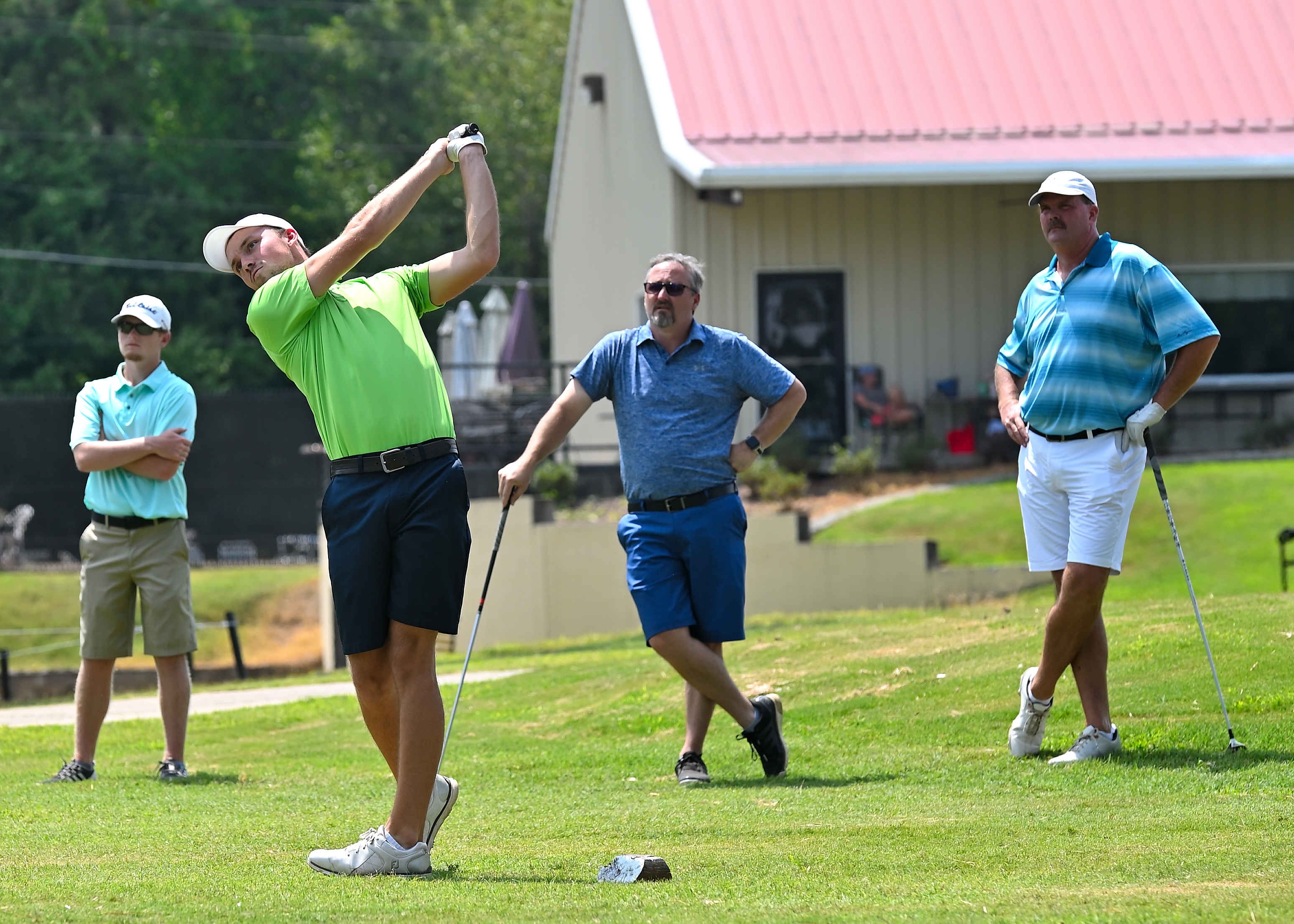 PINE HILL INVITATIONAL
Championship flight
Dalton Chandler 64-69-133
Gary Wigington 66-68—134
Layton Bussey 63-74—137
Jonathan Pate 65-72—137
Frank Brady 67-70—137
Jeremy McGatha 67-71—138
Kenny Okins 69-69—138
Scott Martin 71-68—139
Ty Cole 71-69—140
Rick Okins 69-72—141
Caleb Bowen 67-75—142
Adrian Geeting 71-71—142
Daniel Black 70-72—142
Brennan Clay 70-73—143
Billy Thompson 70-75—145
Clay Calkins 70-78—148
Lamar Carter 71-79—150
Mason Dennis 70-81—151

First flight
Tyler Dopson 73-70—143
Graham Morrow 78-66—144
Ethyn Roberts 76-71—147
Chip Howell 74-73—147
Bruce Collins 74-73—147
Matt Rogers 75-72—147
Tony Hicks 72-76—148
Nick Hubbard 75-73—148
Chase Hollingsworth 75-73—148
Gage Miller 75-73—148
Charlie Smith 76-72—148
Chance Harris 76-73—149
Nathan Griffin 75-76—151
Will Brown 72-79—151
Andrew Miller 75-77—152
Nick Pollard 76-76—152
Rich Etter 76-76—152
Rob Vernon 75-78—153
Chase Thomas 76-78—154
Daily Thomas 72-82—154
Landon Winfrey 76-79—155
Wesley Jenkins 76-83—159
Paul Shelly 76-83—159
Lenn Coffey 76-WD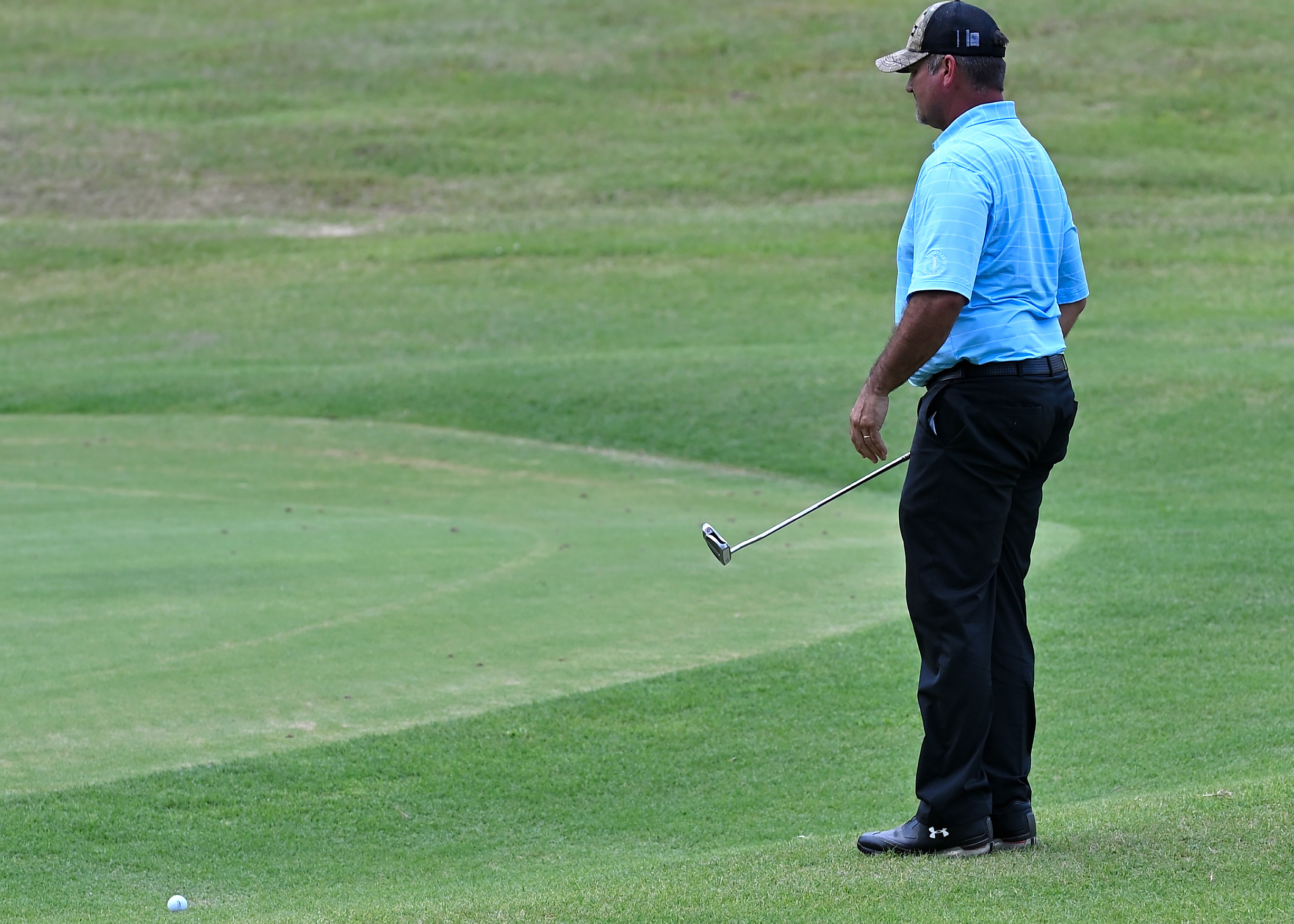 Second flight
Keith Raisanen 81-69—150
Kenneth Patterson 77-74—151
Landon Straub 77-74—151
Tyler Putnam 77-75—152
Hank Smith 77-76—153
Jason Johnson 77-77—154
Allan Mangham 77-77—154
Al Johnson 79-77—156
Heath Waldrop 78-79—157
Trenton Lott 78-79—157
Steve Taylor 80-77—157
Ray Doss 80-78—158
Josh Hicks 77-81—158
Kobie Webb 79-80—159
Johnny Barnes 79-81—160
Dan McClellan 79-82—161
Tyler Teneyck 79-84—163
Jim Thomas 79-87—166
Cody Grammer 80-87—167
Dan Griffin 80-WD

Third flight
Josh Davis 81-75—156
Cole Fuller 82-75—157
Mike Lett 82-76—158
Sean Kline 82-76—158
Marcus King 81-78—159
Greg Harrelson 83-77—160
Mark Cotton 81-81—162
Derek Webb 85-77—162
Cain Hollingsworth 84-79—163
Jimmy Ingram 81-82—163
Landon Holley 83-82—165
Ricky Hurst Jr. 84-81—165
Tom Liles 84-82—166
Dalton Faulkner 82-85—167
Casey Harmon 82-85—167
Houston Black 84-84—168
Justin Dopson 84-87—171
Brad Young 84-88—172
Porter Stokes 84-92—176

Fourth flight
Nick Ledbetter 86-80—165
Don Hill 87-81—168
Greg Rainey 87-82—169
Cal Lambert 91-82—173
Brad Hardin 85-88—173
Wayne Boyd 90-86—176
Rick Saylor 86-92—178
Mike Ledbetter 95-84—179
Kelly Rogers 86-93—179
Ricky Carden 87-95—182
Daniel Ricks 97-87—184
Matt Hartdegan 92-94—186
Todd Pilkington 95-93—188
Jason Payne 101-87—188
Austin Hurst 92-97—189
Gary Tieck 96-97—193
Adam Benefiel 90-113—203
Al Pinson 111-100—211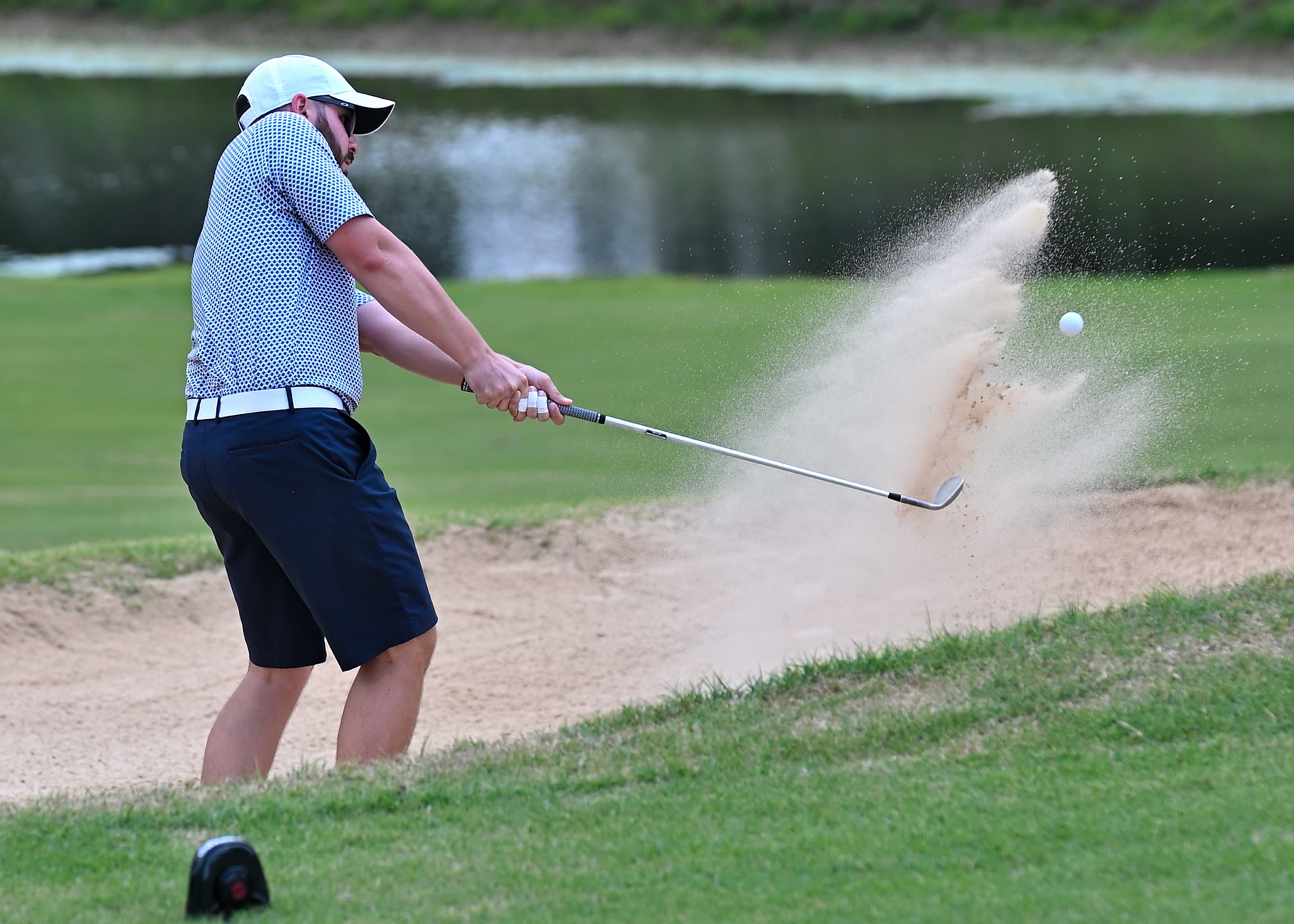 SENIORS DIVISION
Championship flight
Jerry Irwin 72-68—140
Robbie Hurst 75-70—145
Randy Liles 74-72—146
Morris Mink 77-70—147
Ron McClellan 73-75—148
David Sanders 75-75—150
Ted Heim 74-77—151
Ron Fleming 75-81—156
Ben Surrency 76-81—157
Mike Thompson 77-85—162

First flight
Keith Haywood 78-74—152
Tim Steward 79-76—155
Ron Wheeler 78-77—155
Greg Johnson 81-75—156
David Medders 80-79—159
Bob McClain 81-80—161
Rick Taylor 80-81—161
Ricky Hurst 78-84—162
Eddie Reese 81-81—162
Randall Doss 81-81—162
Glenn Heathcock 82-81—163
Carter Gable 81-88—169

Second flight
Lamar Ward 84-78—162
David Roden 84-80—164
Wayne Jackson 84-83—167
Robbie Robertson 90-79—169
Gary Smith 90-79—169
Rick Barthel 88-82—170
Randy Peppers 85-86—171
Keith Thomas 88-87—175
Richard Banks 89-86—175
Tim Davis 90-86—176
David Stephens 98-83—181
Frank Cobb 100-89—189
Richard Sexton 92-97—189
Gary Singleton 98-94—192