Tyree approved
Former Munford DC Chandler Tyree approved for White Plains head football post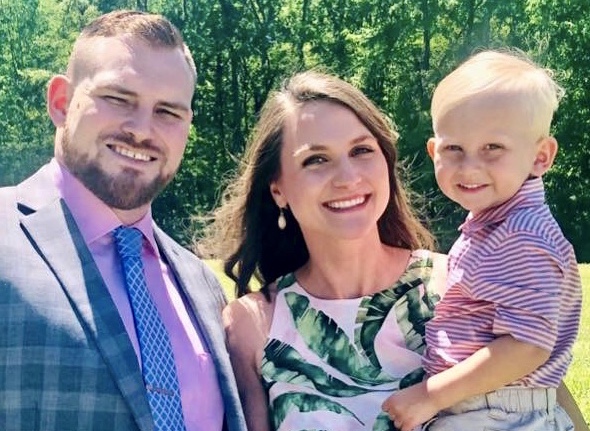 By Al Muskewitz
East Alabama Sports Today
White Plains principal Andy Ward sat in the back row of the gallery and given the events of the previous week had every right to be nervous about what was about to happen, but instead he was feeling confident.
A week ago his choice for new head football coach was rejected by the Calhoun County school board and there was no guarantee it wouldn't happen again when the body voted Thursday.
This time it was a breeze. The fully present board approved with one abstention former Munford defensive coordinator Chandler Tyree as the Wildcats head coach.
Ward interviewed Tyree the first time around when the coaching position was linked to a physical education teaching position and again when it was linked to a history spot after the board rejected the recommendation of former Talladega coach Ted Darby.
Ward refused to look in the rear view mirror, focusing instead on the present and future of the Wildcats program, and "find someone for the kids" in a program in long need of consistent winning. Ward called Tyree a "detailed-oriented guy" who "understands the culture of White Plains" and one who already has done homework on his new players and their names.
"He made the most sense," Ward said. "He's a great man first and foremost, which is important to everybody. He's had great football success too and been around some, good winning programs and … he's going to get busy tonight."
The coach has a meeting with his new players tonight at 6:30 p.m. and a pool party for them at Pine Hill Country Club next week. Talk about making an impression.
"He understands it's just more than football," Ward said. "Even though it is his first head coaching job I think from talking to some of his references he is going to be more than capable of being the head guy."
Tyree, 29, did not attend the board meeting, to avoid a potential embarrassing scene similar to what took place following the Darby decision. He told East Alabama Sports Today later he was "thrilled" to have his first head football coaching position.
"It's just a blessing and I thank God for it," he said. "I'm really excited about the opportunity that's ahead. I know it's going to be a lot of work — we have four weeks to do what needed to be done in six months — but hard work is what gets you to this point and hard work is what's going to help you win football games.
"I'm overly thrilled. I don't know I can put into words how much. This is something me and my dad have talked about since I was a kid. I always wanted to be a head football coach, worked hard to be a good athlete, worked hard to study the game, so this just is a special moment, not just for me but my entire family. I hate the way everything went down, but at the same time I am overly thrilled for the opportunity to be at White Plains."
White Plains players Jaden Chatman and Jesse Hubbard attended the meeting wearing White Plains athletics t-shirts to watch the process in action and show support. Chatman, the team's quarterback, had expected to see Tyree there.
"It's been a long summer," Chatman said, "thinking we were getting to get Darby and that didn't work out, so finally having a coach is good to hear. We were ready to hear the news.
"When he didn't get it we were shocked. They had already told us he was pretty much in for the job and when he didn't get it we didn't know how long it was going to be until we got another coach."
Mike Webb, one of the dissenters in the Darby vote, abstained from the general personnel approval vote Thursday because of a family connection to one of the candidates but afterwards spoke positively about Tyree's character. Board chairman Tobi Burt did likewise.
"I came up under Coach (Larry) Ginn," Burt said, referring to the legendary Alexandria coach, "and if Mr. Tyree has an impact on any of those kids out there like Coach Ginn had on not only myself but everybody else it's going to be a special thing."
Tyree was defensive coordinator at Munford and head baseball coach there, then left to become associate pastor and youth minister at Oxford's Antioch Baptist Church. He resigned those positions to take the White Plains job and was philosophical about the calling and calling back.
"I've been asked that question more times than you know in the past couple of days," he said. "I know God called me to preach … but God wired me to coach. That's what I'm wired to do and I feel like I can impact players as a coach just as much as I can impact a player as a student minister. I'll still take any opportunity I can to preach, but I'm a coach. That's what I do."