Who'll stop the reign?
Several new teams emerging as potential challengers to Sunny King juggernaut Cole, Wigington; 204-team field filled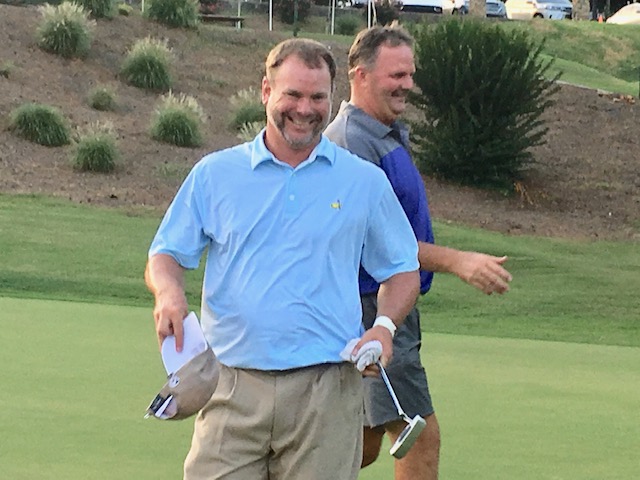 By Al Muskewitz
East Alabama Sports Today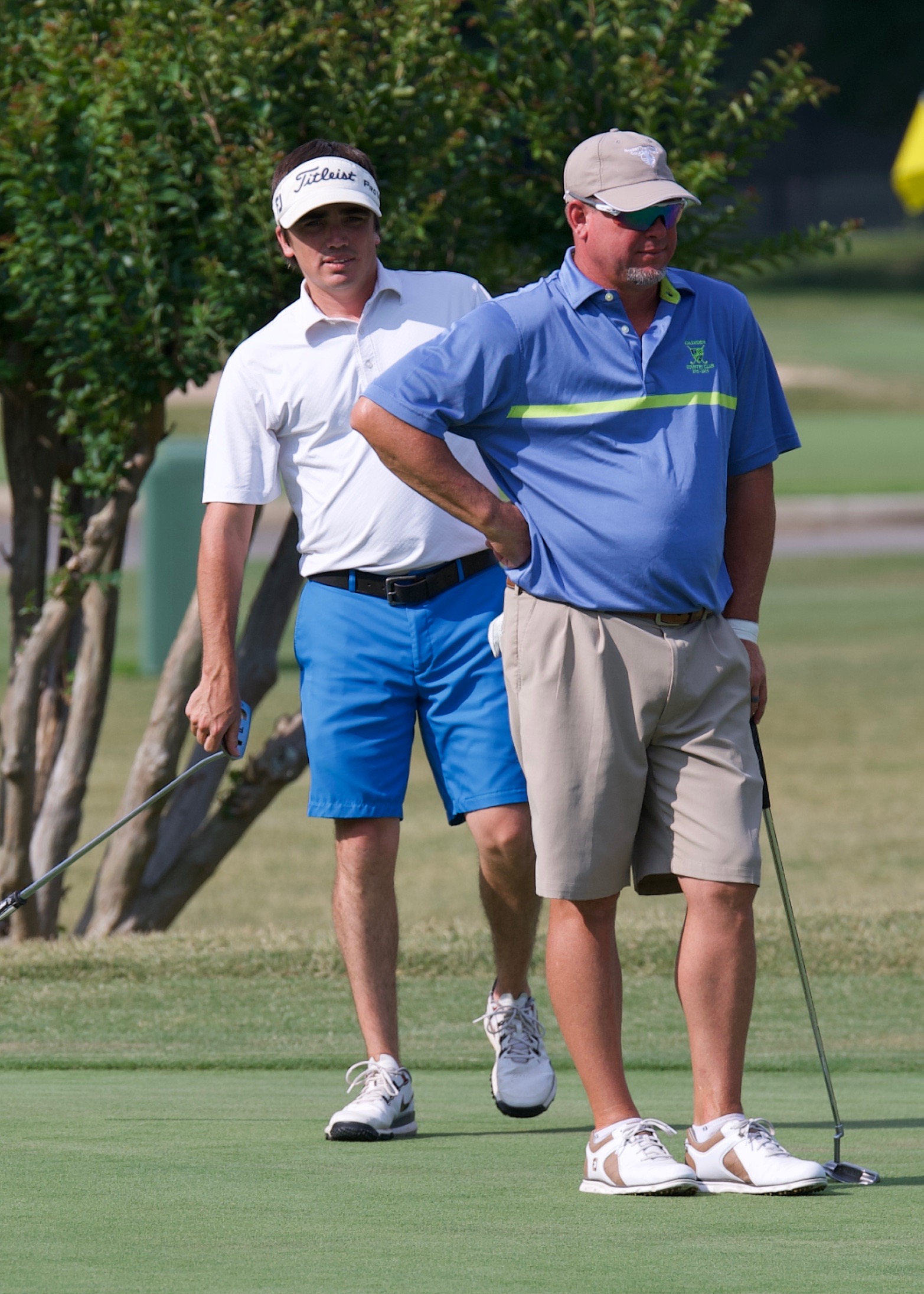 After watching Ty Cole and Gary Wigington hoist the championship trophy three years in a row, the rest of the field in the Sunny King Charity Classic has to be asking the question "Who'll stop the reign?"
 
The two dominant players on the Calhoun County Golf Tour have dominated the SKCC since forming their dream team in 2016. 
 
Just look at the numbers: They've won 29 of the last 54 individual Calhoun County Tour events between them (second in 14 more) and 32 total. In their three straight Classic wins, they've shot 122-under-par, winning by a total of 18 shots with no margin closer than four. Their first Classic title together set the all-time tournament scoring record.
 
They're just tough, no matter the venue. They are 47-under in the opening-round scramble at Silver Lakes during the championship run, 39-under in the scamble at Cider Ridge and 36-under in the demanding best-ball final round at Anniston Country Club.
 
Is there anybody or anything short of mayhem that can stop them? While the usual challengers are there every year, TNT always blows up the field on Championship Sunday.
 
This year, though, there are at least two new teams that project to challenge to the kings of the King.
 
Jacob LeCroy, the two-time Class 1A-2A high school state medalist, has joined forces with 2018 Alabama Open champion Jacob Harper of Valley to form one of the powerhouse challengers. And Ryan Howard, the 2014 Classic champion and last year's runner-up, is partnering with former LaGrange College teammate Richard Poole of Nashville to make it a formidable pair.
 
"That's the goal (to challenge the titans)," LeCroy said. "We have talked about it since January and I'm happy we get to run at it."
 
LeCroy had hoped to play with Dalton Chandler, but the six-time County Tour winner is still teaming with his five-time King Classic champion father Ott – they won it together in 2015, the last champs not named Cole-Wigington – so the incoming South Alabama freshman made connections with Harper. Not a bad alternative.
 
Harper played college golf at Troy and carries a plus-3 handicap; LeCroy is plus-1.9. He had a big year in 2018, winning back-to-back events on the Emerald Coast Tour in addition to the Alabama Open and continues to play well on various mini-tours. His best finish on the ECT this spring is a T-3 in Dothan with a final-round 64.
 
"Hoping to get out there and play some good golf, but it's also a good learning experience for me," LeCroy said, noting he expects to be hitting every shot first for his team. "I'm a good golfer and know a lot about the game – I'm learning more and more every year – but I know Harper is thinking on another level out there.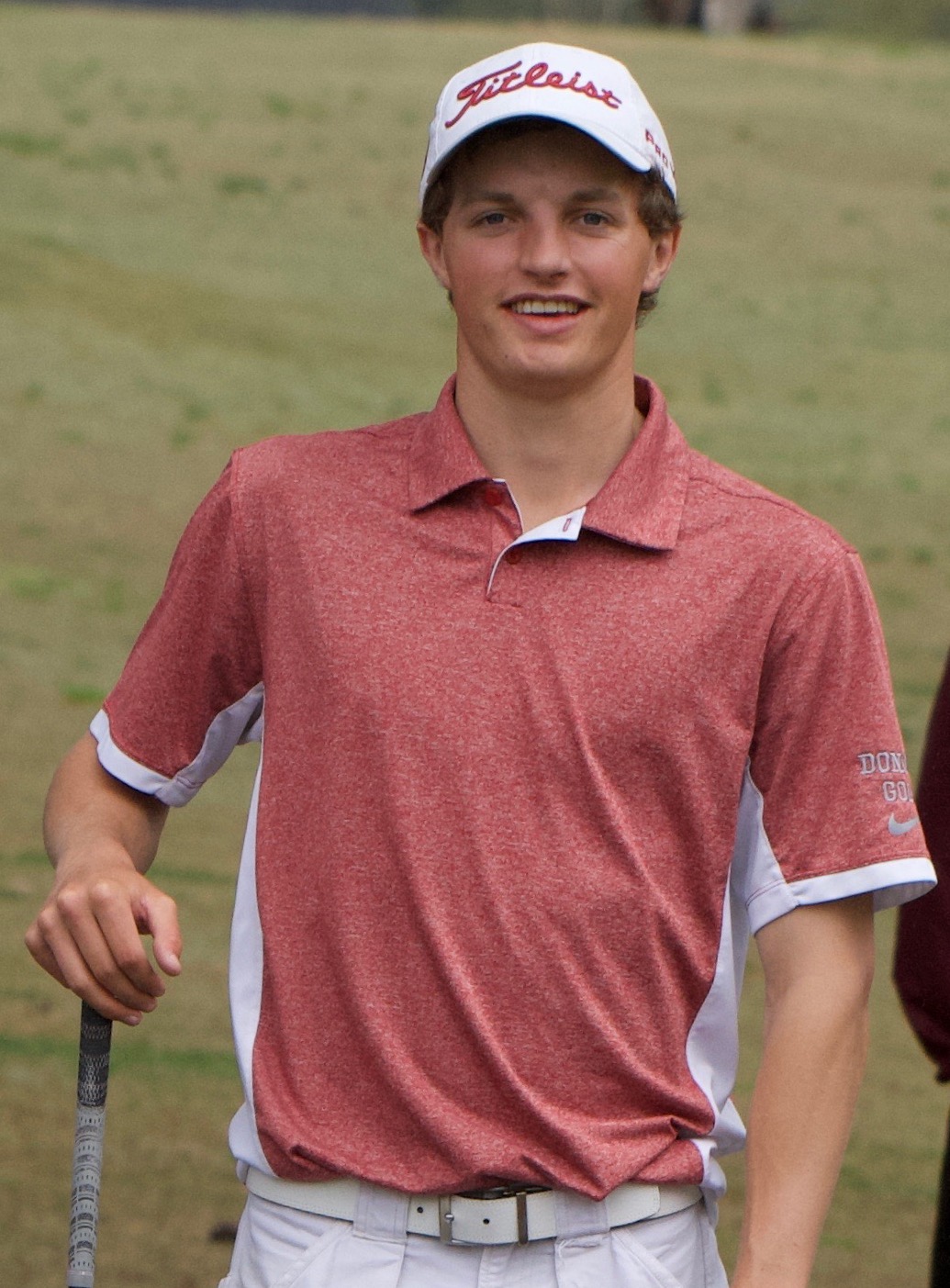 "I'm hoping to do a lot more learning than anything. I'm wanting to win as well, but no matter what I know me getting to play with the best amateur in Alabama hands down is going to help me a ton. I'm just happy I get to play with him and learn from him. There is a lot I do not know about the game.

"The last time I played in the Sunny King (2014) I wasn't in the championship flight. I remember watching Ty, Twig, Ott, Gary (Wilborn), Garrett (Burgess), Randy (Reaves), all of those guys, playing at the end. I remember thinking, 'I wonder if I'll be there someday?' Hopefully me and Harper can be there at the end and make that thought become a reality."

Howard has a long history as a quiet contender in the Classic. Last year, he and Chad Reavis finished in a three-way tie for second. He also was T-2 with Scott Murphree in 2009. He won it all with Lance Evans in 2014, beating Wigington and Freeman Fite on the first hole of a playoff, and has won the Championship B flight three times (with three different partners).

He is the reigning Anniston Country Club club champion and earlier this month was in contention on the back nine Sunday in the Wilfred Galbraith ACC Invitational before finishing in a tie for fourth.

Poole is no stranger to the Classic. He finished T-6 last year and solo sixth in 2010 – both with Drew Archer, another former LaGrange teammate and Howard partner.

"He's been playing really well of late and my tee-to-green game has been really consistent this summer, so we're excited to tee it up and see what happens," Howard said. "It all comes down to putting, as you know, and I feel like we definitely have an advantage, so we're expecting to challenge that dynasty.

"I fully expect to fly under the radar and not have many people expect us to be a contender, as usual, but we're going to try and get the ball in the hole as fast as possible and see where we end up."

The reigning champions know the challengers are out there. They are not afraid.

"If that's what you've gotta do, that's fine," Cole said. "We'll show up and tee it up just like they do and we'll see what happens.

"I don't care if they put Tiger (Woods) and Boo (Weekley) on the same team. When it comes to the Sunny King, me and Twig ain't going to be scared of them. They may beat us by 100 shots, but it ain't going to be from fear."

No spots remain in the 204-team field, but a waiting list is developing. Practice rounds for this year's tournament begin today at Silver Lakes and Cider Ridge, Tuesday at ACC. Call the courses for availability.

"We are in excellent shape to be a little less than a month out," registration chairman Keith Howell said. "We have almost 10 teams already on the waiting list. I've been handling registration and tee times for the past 10-plus years. This is, by far, the earliest we have ever filled up since I've been involved. … It is through everyone's efforts that we are able to do what we do and as efficiently as we do it. High fives all around.

"I feel that we will be very close to breaking our charitable money record. While I get stressed beyond belief, I always try to keep into focus why this tournament was created. I'll gladly sacrifice sleep and sanity to help the charities any way I can."