Area champs
Christjohn's walkoff double caps big comeback for Faith's first area tournament title in eight years; Snow named MVP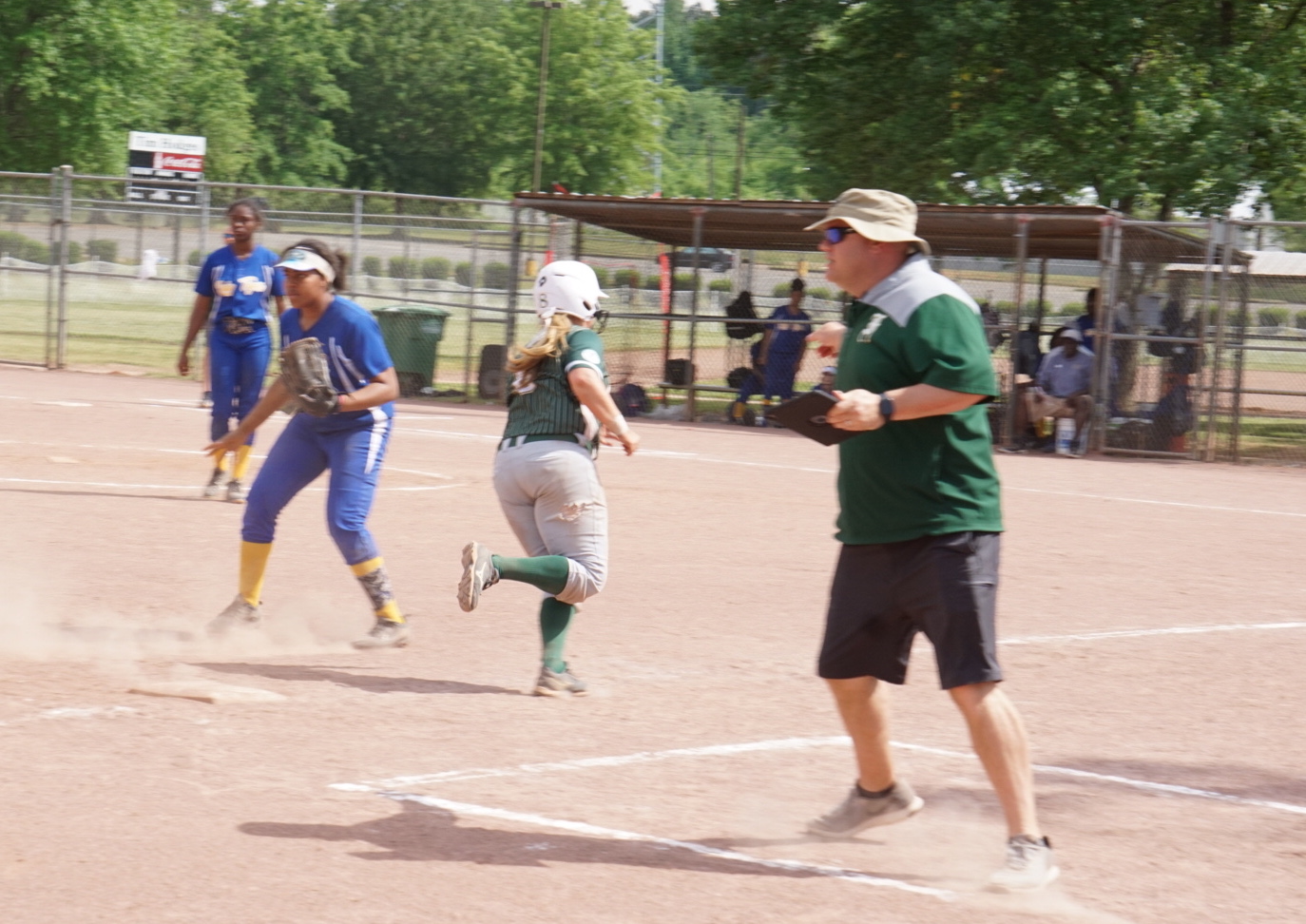 By East Alabama Sports Today
 
The Faith Christian softball team was in the driver's seat in their Class 1A Area 8 tournament Wednesday, but the Lady Lions still needed a big comeback to claim the championship.
 
The Lady Lions rallied from five runs down in the sixth inning and pulled off a 14-13 win over Talladega County Central when Sarah Jessica Christjohn doubled home Lilliane Macoy and Madi Snow with two outs in the bottom of the seventh to sweep the tournament and avoid a winner-take-all "if" game at Woodland Park.
 
It is Faith's first area tournament title since 2011. The Lady Lions now advance to the Class 1A regional next week at Choccolocco Park.
 
"For the girls this is huge," Faith coach Jason Campbell said. "They've really fought and battled. I've tried to get them to implement a mindset about playing hard, playing aggressive – the winning mindset – and basically the last part of this season they've really come to my end of that. 
 
"I've seen so many times in these two years these kids get down and we didn't have the fight I wanted us to have. We've learned that the last two weeks."
 
The Lady Lions "kind of lost our minds there for a couple innings" Snow said and trailed 13-8 going into the home sixth. Jordan Campbell's two-run homer made it 13-10 and Ariane Price's two-out, two-run double drew them within 13-12 by inning's end.
 
Winning pitcher Elizabeth Bedford set TCC down in order in the seventh, with Campbell cutting down a runner trying to stretch a single into a double for the last out, setting the table for the last-inning heroics.
 
Macoy led off the home seventh with a double to left. Snow, the tournament MVP, reached on an error to put runners at first and third, and then Christjohn hit a shot into left field that rolled along the fence and allowed Snow to race all the way around from first to score the winning run.Christjohn was 4-for-5 with two doubles and four RBIs in the game.
 
"I've scored from first base before, but I don't think it was as meaningful as it was for this game," Snow said. "I'm not the fastest person alive but once I get going I have a pretty decent speed and once he told me to go I didn't check up."
  
The Lady Lions scored 52 runs, had 50 hits (15 for extra bases) and hit .485 for their three games. Christjohn was 9-for-14 with nine RBIs. Snow was 7-for-12 with 10 RBIs, Anna Kerri was 6-for-12, Riley Doyle was 7-for-11 and Paityn Boyd was 7-for-12 with nine runs.
 
"We've really focused on hitting the last couple weeks," Campbell said. "The big thing we've worked on is a lot of kids take their eye off the ball the last 5-10 feet; we've concentrated on seeing the ball all the way to the bat. The bats lit up. They just put a lot of hard work into it the last two weeks. They're on point right now with their batting."
 
This story will be updated. Cover photo by Tony Bedford.