Making tracks
Oxford boys, Alexandria girls repeat county track titles; 5 all-time records fall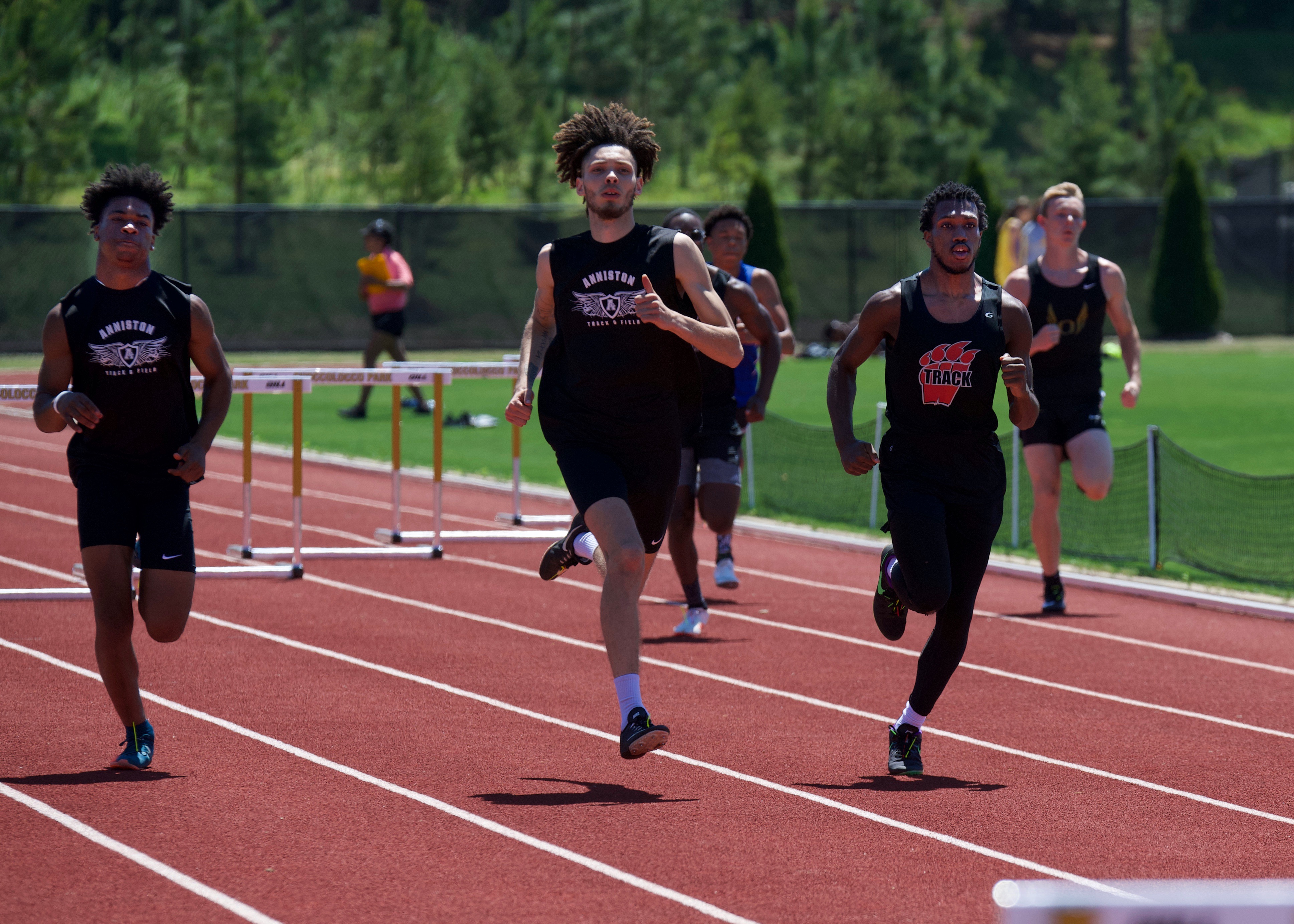 By Al Muskewitz
East Alabama Sports Today

OXFORD —The Oxford boys and Alexandria girls repeated their county championships and five all-time county records were shattered at the Calhoun County Track & Field Championship Wednesday at Choccolocco Park.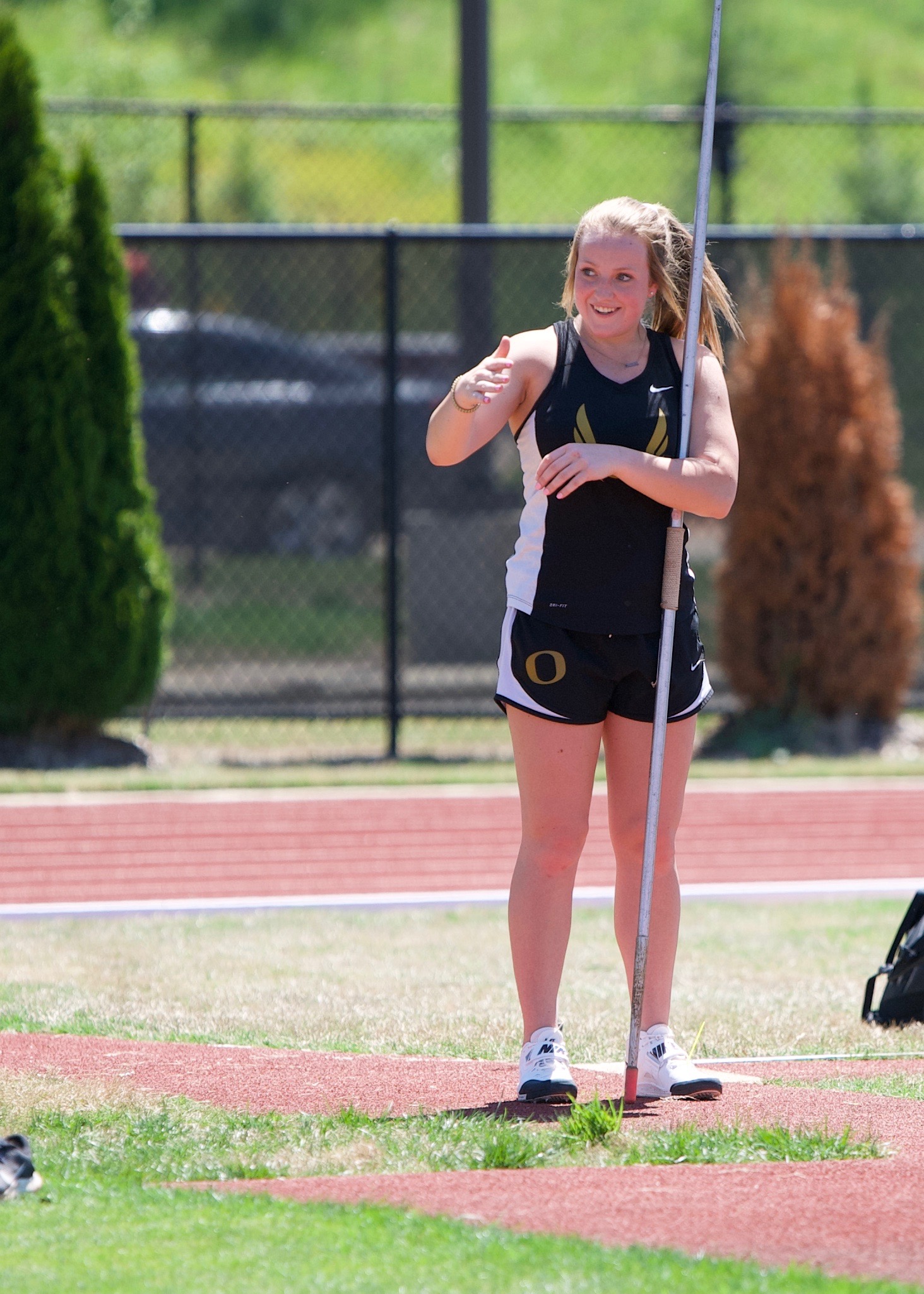 The Yellow Jackets won five events and scored 151 points to win by 23 over Anniston.The Lady Cubs won six events, including all three relays, and scored 193 points; Oxford was second with 126.

"I think the competition came a little bit more prepared," Oxford coach Vic Rimpsey said. "It was a real battle. The track and field programs in the county are really stepping up all around the board and it's impressive to see."

"We had a good day," Lady Cubs coach Chase Brisendine said. "The girls did what I expected them to do. We lost two girls of last year's team, but we came back to the season expecting to win this. Really proud of my girls, how hard they worked all year, but like I told you last year this is not our end goal."

To see more photos from the meet visit this link: www.bjfranklin.smugmug.com

Four all-time girls records and one boys record fell in the meet.

Oxford's Shania Vincent set the girls 100 record she tied last year in 12.14. It was one of three individual events the junior won. She hasn't lost a 100, 200 or 400 race in the county in three years.

"It was my goal to get the record, but it was also my goal to PR," she said. "Two weeks ago I ran 12.2 so I'm trying get in the 11s. It was just a PR and it was just a bonus to get the record."

Oxford's Haley Dempsey broke her own girls javelin record with a throw of 118-5 1/2 on her final throw ever in the county meet – right after she jumped her personal best in the long jump. She set the javelin mark with her very first throw in competition here two years ago.

"It's just exciting to see how much I've grown," the College of Charleston signee said. "I'm definitely excited to do the best I've ever done at a meet that kind of started my whole javelin career."

White Plains' Savannah Yates broke her own girls pole vault record (10-0) and Weaver's Robert Gaines broke his own boys 100 hurdles record (15.42).

"At first I thought I was going to lose it, for real," Gaines said of his race. "Everybody was head of me and I had to catch up. The last 50 meters I had to push it into overdrive and hope for the best."

Alexandria's girls 4×800 relay team (Abby Nunnelly, Michaela Moore, Michaela Watts, Kameron Simpson) set the tone when they broke that mark with a 10:31.35 in the first event of the day. The old record was set by Pleasant Valley in 2001.

"They had their struggles this year," Brisendine said. "They came out of the game on fire, they ran 40 seconds slower in the next meet – the same four girls – no idea why, and finally we've gotten together and made it work."

"I love it," Rimpsey said. "I want every record to be broken because if records are breaking that means scholarships are getting, and that's what we're in business for, to get these athletes scholarships."

Multiple individual event winners included Vincent (girls 100, 200, 400); Sa'Nya Fleming of Saks (girls long jump, triple jump); Yates (girls pole vault, 100 hurdles); Gaines (boys 100 hurdles, high jump) and Saks' Marreo Thomas (boys shot put, discus).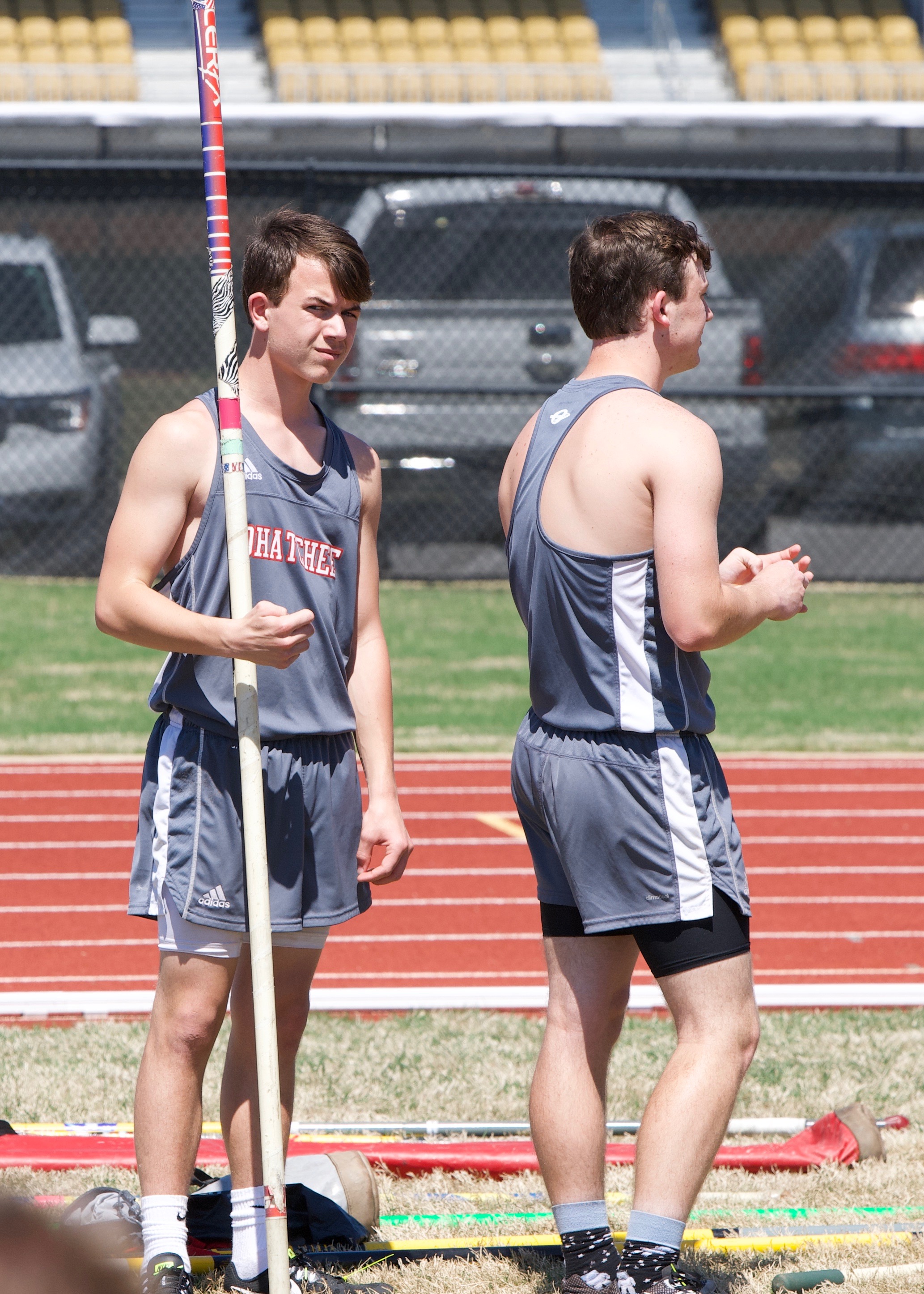 One of the most intense competitions within the meet came in the boys pole vault. After pre-meet favorite Matthew Pfledderer of Piedmont broke his pole during an earlier attempt, it all came down to Ohatchee brothers Brody and Tyler Hester going head-to-head for the title. Tyler, a senior, won it at 11-2 – a personal best, but still not the best in the household. Brody, a sophomore, was second at 11-0, but has gone 11-3 before.
 
"I was not expecting that at all," Tyler said. "I feel bad for the Piedmont guy, that's one of the scariest things that can happen in the sport, but I'm happy to finally get the chance to compete one-on-one against my little brother. It's just amazing how it ended."
 
After securing the win the event, Tyler raised the bar to 11-4 and almost made it on his third attempt. Brody and Ohatchee coach Casey Howell were there every step of the way. One was holding his breath a little tighter than the other.
 
"I'm upset he didn't get it," Brody said, "but I'm still proud I've got the family PR."
 
The meet marked the end of the road for Brody this season. He has an all-state band competition – he plays trumpet – the same day as sectional meet, which missing takes him out of the state meet where he is currently the No. 2 seed. Tyler knows it won't be the same without his brother there pushing him, but he also sees a chance.
 
"I feel pressure because I know this is my last year," Tyler said. "I've got to beat him. At state, it's got to happen."

BOYS MEET
Team scores: Oxford 151, Anniston 128, Weaver 92, Ohatchee 73, Alexandria 57, Jacksonville 48, White Plains 41, Pleasant Valley 39, Saks 27.5, Piedmont 27.5, Donoho  13, Wellborn 5.
 
Event winners
100: Ron Wiggins, Jacksonville 11.24
200: Javon Glenn, Oxford 22.86
400: Darionta Bell, Anniston 51.90
800: Oliver Young, Jacksonville 2:06.78
1600: Christian Myles, Anniston 4:46.14
3200: Luis Rodriguez, Alexandria 10:50.08
110 hurdles: Robert Gaines, Weaver 15.42 (county record: old record 15.47 by Gaines 2018)
300 hurdles: Gary Wallace, Weaver 41.35
4×100: Oxford 43.92
4×400: Anniston 3:35.86
4×800: Ohatchee 8:33.43
Shot put: Marreo Thomas, Saks 41-10
Discus: Marreo Thomas, Saks 109-5
Long jump: Jequan Ball, Oxford 22-1
Triple jump: Devion Ball, Oxford 40-2.75
High jump: Robert Gaines, Weaver 6-4
Javelin: Tyler Butler, Oxford 139-4
Pole vault: Tyler Hester, Ohatchee 11-2
 
GIRLS MEET
Team scores: Alexandria 193, Oxford 126, White Plains 82, Saks 78, Ohatchee 62, Anniston 32.5, Jacksonville 31, Piedmont 28.5, Pleasant Valley 21, Weaver 20, Wellborn 19, Donoho 2.
 
Event winners
100: Shania Vincent, Oxford 12.14 (county record: old record 12.49 by Vincent 2018/Victoria Rimpsey 2011)
200: Shania Vincent, Oxford 26.00
400: Shania Vincent, Oxford 58.1
800: Michaela Moore, Alexandria 2:35.10
1600: Abby Nunnelly, Alexandria 5:46.66
3200: Jayda Fair, Ohatchee 12:43.78
100 hurdles: Savannah Yates, White Plains 17.84
300 hurdles: Amia Montgomery, Jacksonville 50.01
4×100: Alexandria 50.56
4×400: Alexandria 4:15.72
4×800: Alexandria 10:31.35 (county record: old record 10:35.86 by Pleasant Valley 2001)
Shot put: Kalee Johnson, Alexandria 34-0
Discus: Halimah Bin-Yamin, Saks 109-0
Long jump: Sa'Nya Fleming, Saks 17-4.5
Triple jump: Sa'Nya Fleming, Saks 34-7.75
High jump: Brenna Harris, Pleasant Valley 5-0
Javelin: Haley Dempsey, Oxford 118-5.5 (county record: old record 110-6 by Dempsey 2017)
Pole vault: Savannah Yates, White Plains 10-0 (county record: old record 9-7 by Yates 2018)