Newcomers deliver
Oxford falls to Hillcrest-Tuscaloosa, but varsity newcomers make their pitches to be future factors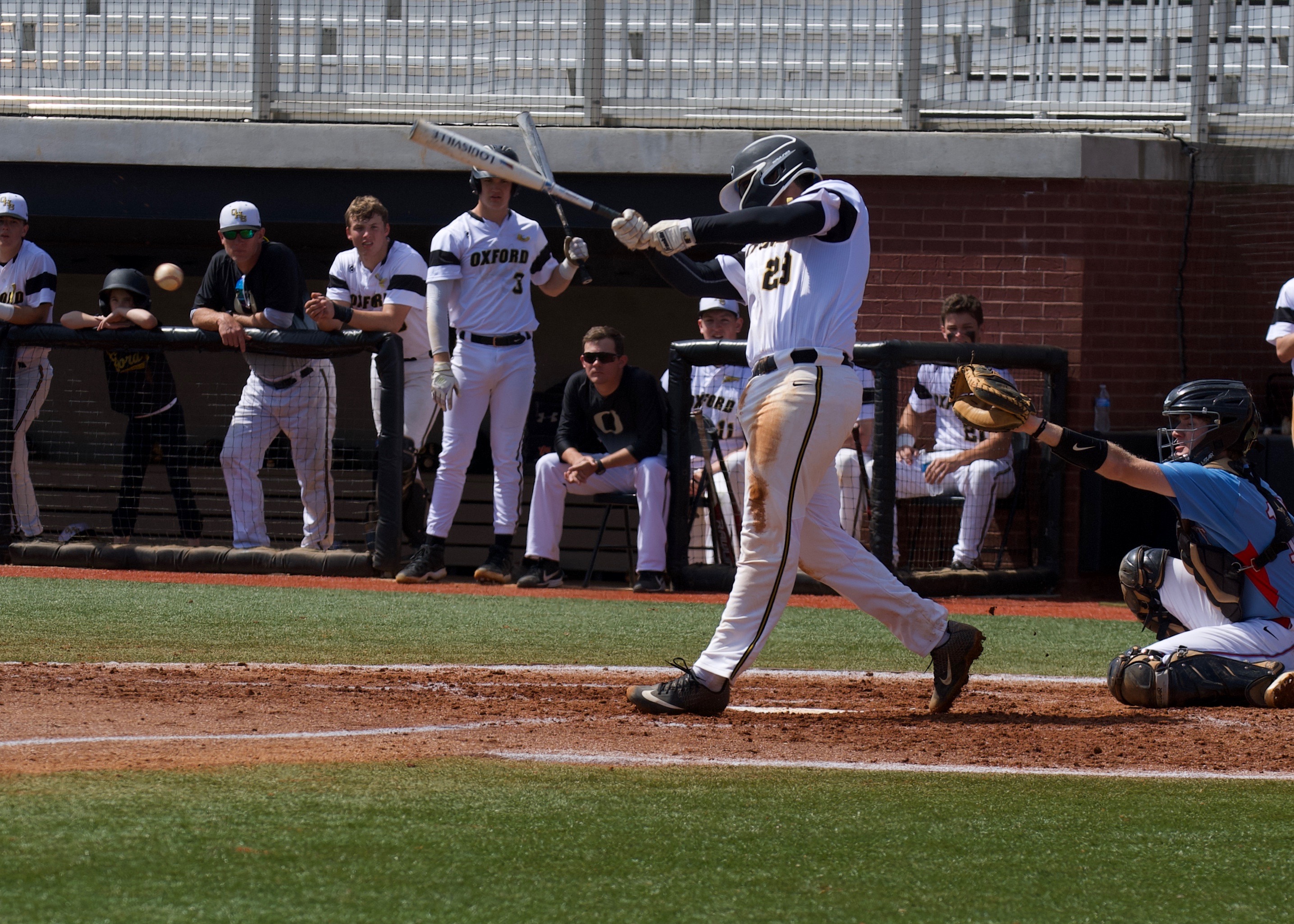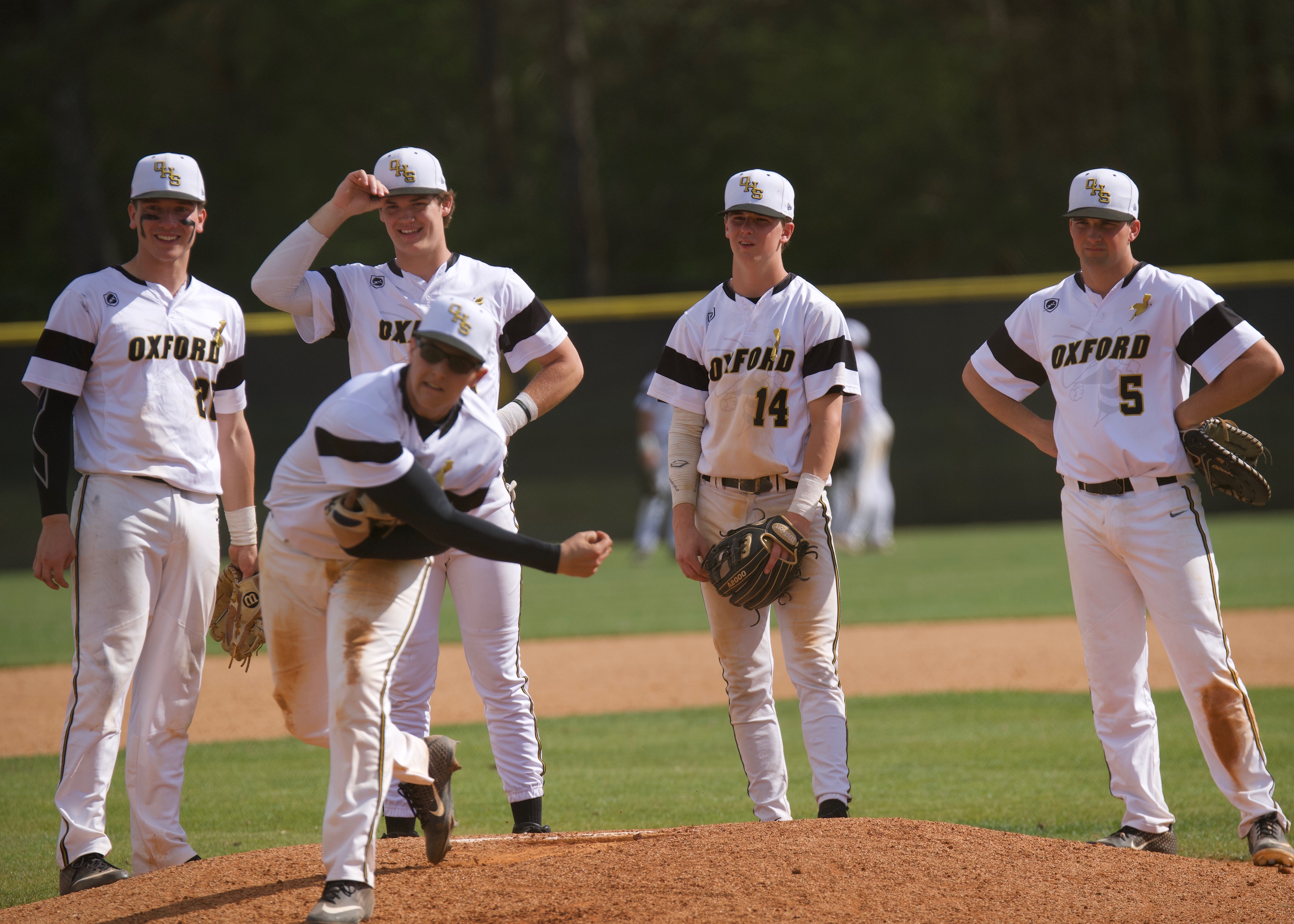 Saturday's scores
Alexandria 6, Lauderdale County 3
Ariton 19, Oxford 12
Benjamin Russell 9-12, Munford 6-5
Hillcrest-Tuscaloosa 8, Oxford 2
Pleasant Valley 9, Spring Garden 4

By Al Muskewitz
East Alabama Sports Today

OXFORD — Spring break baseball is all about getting opportunities.

The tail end of the deepest Choccolocco Park Spring Break Experience on record didn't go well for the Yellow Jackets on the scoreboard, but the first game of Saturday's final wrap-up doubleheader gave at least two Oxford players a chance to prove themselves for the future.

The Jackets lost to Hillcrest-Tuscaloosa — a team they could face in the Class 6A playoffs later this spring — 8-2 on the Signature Field and later lost to 2A Ariton 19-12. But take page out of coach Wes Brooks' book for a minute and forget the scoreboard.

Junior pitcher Cole Hapach texted Brooks the other night to make his stand for being the Jackets' No. 3 pitcher down the stretch. After a shaky first inning against the Patriots, the right-hander looked promising.

Hapach walked two and gave up three runs on 33 pitches in the first inning, but threw 28 pitches over the next three innings while facing only one batter over the minimum. He gave up a two-run homer to Walt Bailey in the fifth before coming out in the seventh in mid-count after 106 pitches.

Freshman Wesley Miller was penciled onto the lineup card and got a chance to start at first base. It was his fifth appearance with the varsity and he delivered a two-run single to plate the Jackets' only runs.

"I felt pretty good today, felt like I could help them a lot," Miller said.

Miller, a regular in the junior varsity lineup, has done something in all six varsity games he's played this season.

He reached on an error that scored a run in his varsity debut against Ohatchee in the Calhoun County Tournament semifinals. He went 0-for-2 in Game 3 of the Albertville area sweep, but reached on an error that brought home a run and scored himself. He drove in a run against Grove City (Ohio) and moved a runner with a fly ball against Hamburg, N.Y., on Randy Bussey Day last weekend, and had his two-run single Saturday.

"That's awesome," Brooks said. "Hard work pays off and he deserved a shot. He's done well. Still has a lot of things to work on, but we certainly enjoyed the energy there."

Brooks gave Miller a chance to pitch in the Jackets' second game after they fell behind 2A Ariton 12-7. He was their third pitcher in the game gave up two singles in his first 1 1/3 innings before Ariton reached him for eight hits and seven runs in the seventh.

Oxford finished the two weeks of the Experience 8-5. If you take away their three area games in the middle of the first week the Jackets went 5-5 and lost four in a row to in-state teams ranked in their respective top 10s at the start of the week.

Hillcrest 300 020 3 – 8 9 0
Oxford 000 020 0 – 2 5 1
WP: Pate Williams. LP: Cole Hapach. 2B: Cade Atchison (H), Jake Spivey (O). HR: Walt Bailey (H).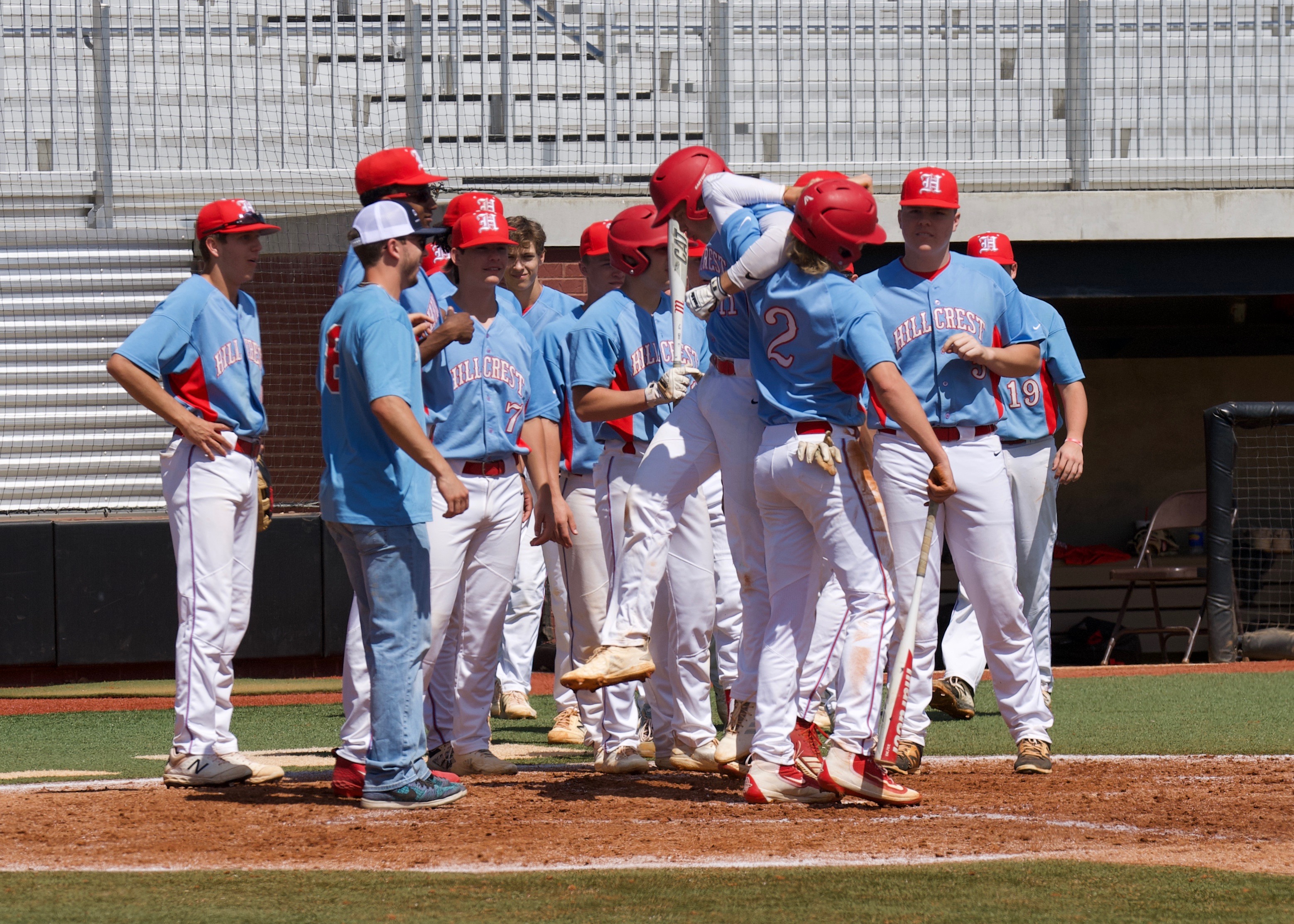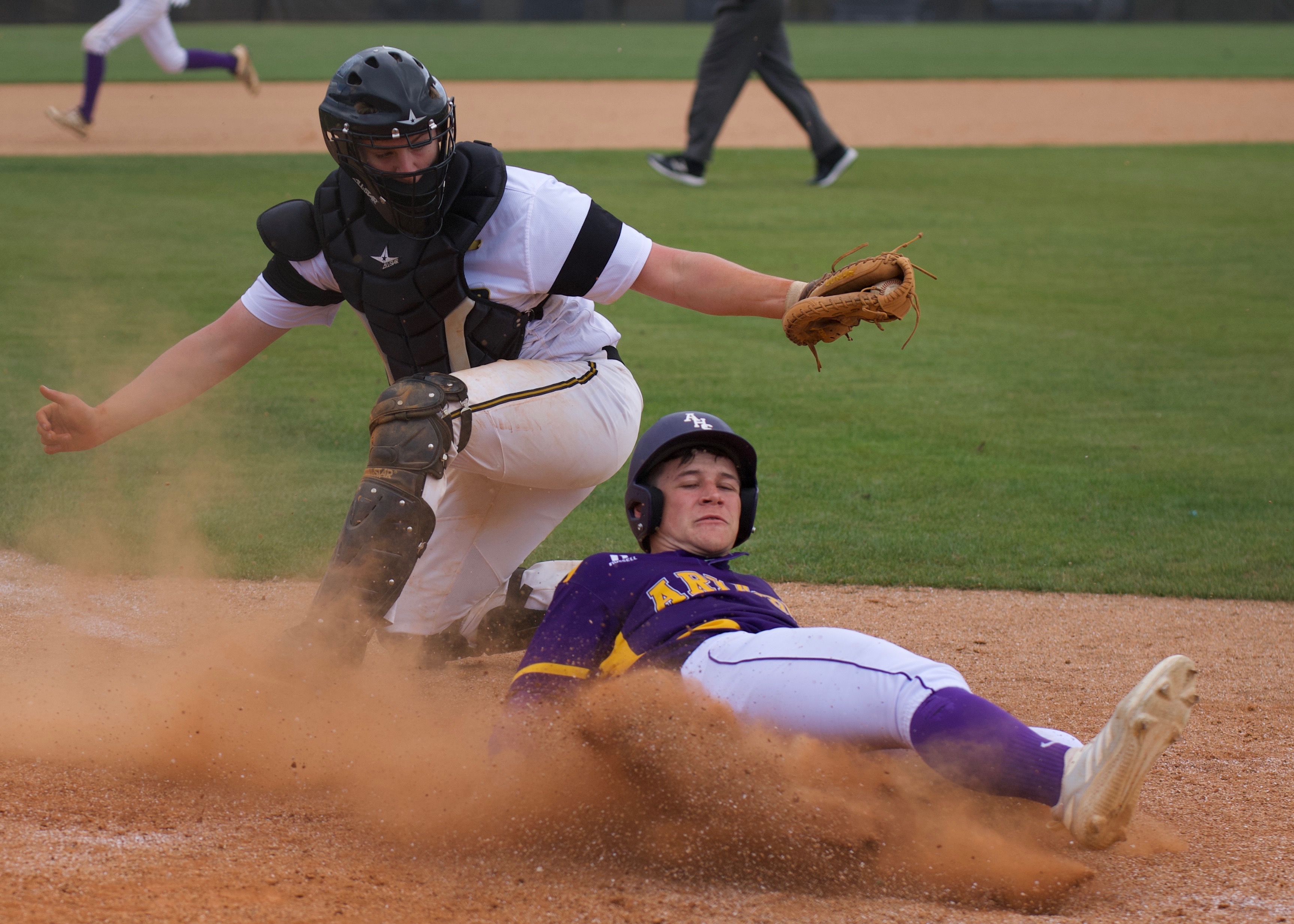 Ariton 19, Oxford 12: The Purple Cats rocked three Oxford pitchers for 23 hits. Every hitter in their lineup had at least one and six of the nine had at least three.

But the Yellow Jackets didn't go quietly; they scored five in the seventh with both teams combining for 12 runs in the inning. Reese Howard went 4-for-4 with four RBIs for Oxford, Trey Higgins hit a bases-loaded triple in the seventh inning and drove in four runs, Will McDow had two doubles and Jake Spivey homered.

Ariton 132 240 7 — 19 23 0
Oxford 040 210 5 – 12 10 2
WP: Gage Cumbie. LP: Dylan Ray. 2B: Connor Thrash (A), Carson Fair 2 (A), Bryson Peavy 2 (A), Will McDow 2 (O), Reese Howard (O), Ethyn Wyatt (O). 3B: Carson Fain (A), Trey Higgins (O). HR: Jake Spivey (O).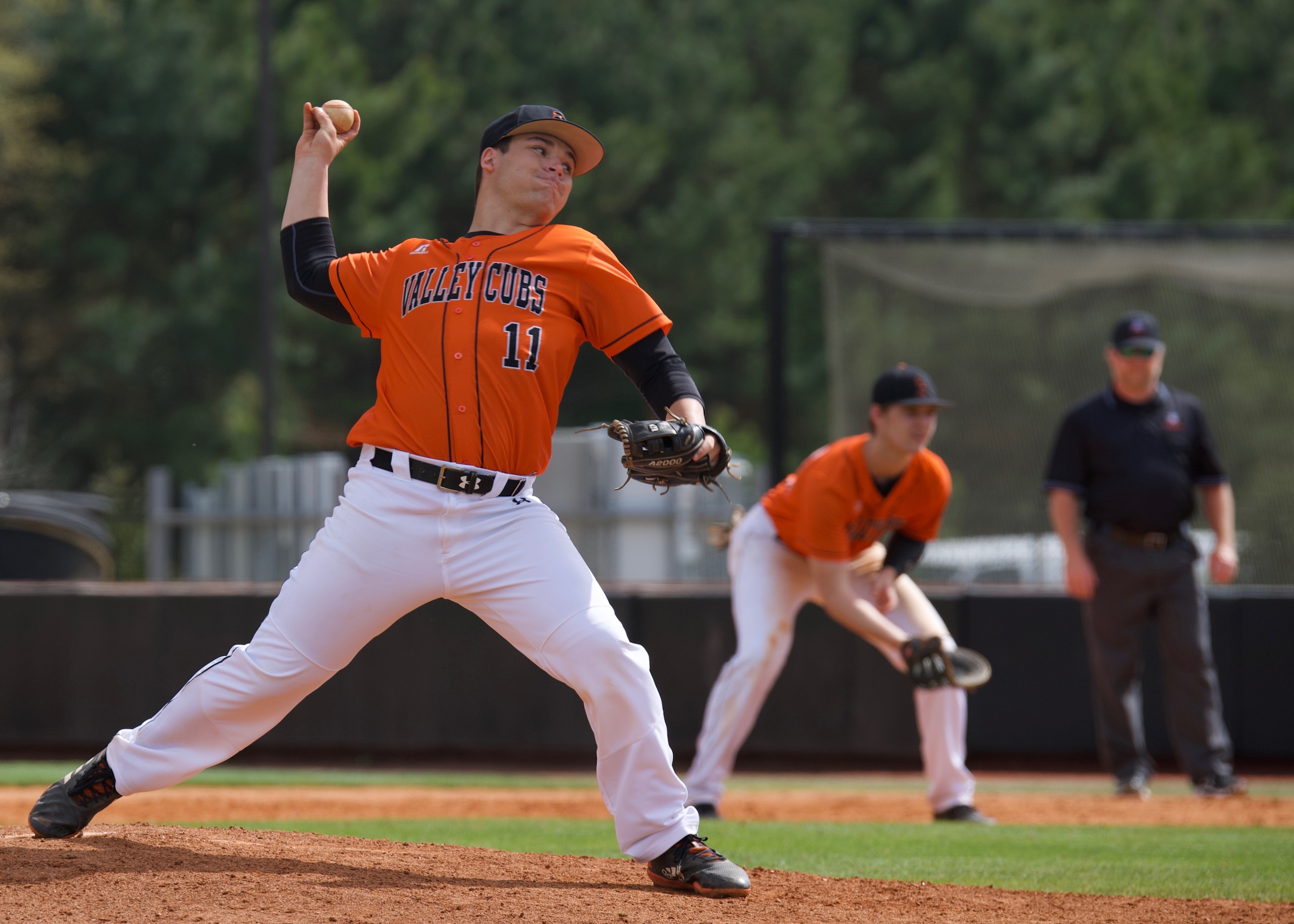 Alexandria 6, Lauderdale County 3: The Valley Cubs were leading 3-1, then put together a three-run inning with one out in sixth inning to pull away from the Tigers.

Jalen Borders' second single of the game drove in the first run of the inning. Noah Primm drew a bases-loaded walk and a hit batsman with the bases loaded.

Mitch Welch pitched a complete game, giving up six hits and striking out seven.

Lauderdale County 002 000 1 – 3 6 4
Alexandria 201 003 x – 6 8 2
WP: Mitch Welch. LP: Jackson Griggs. 2B: Ethan Hamm (L), Layton Ellison (A), Noah Primm (A). 3B: Jackson Griggs (L).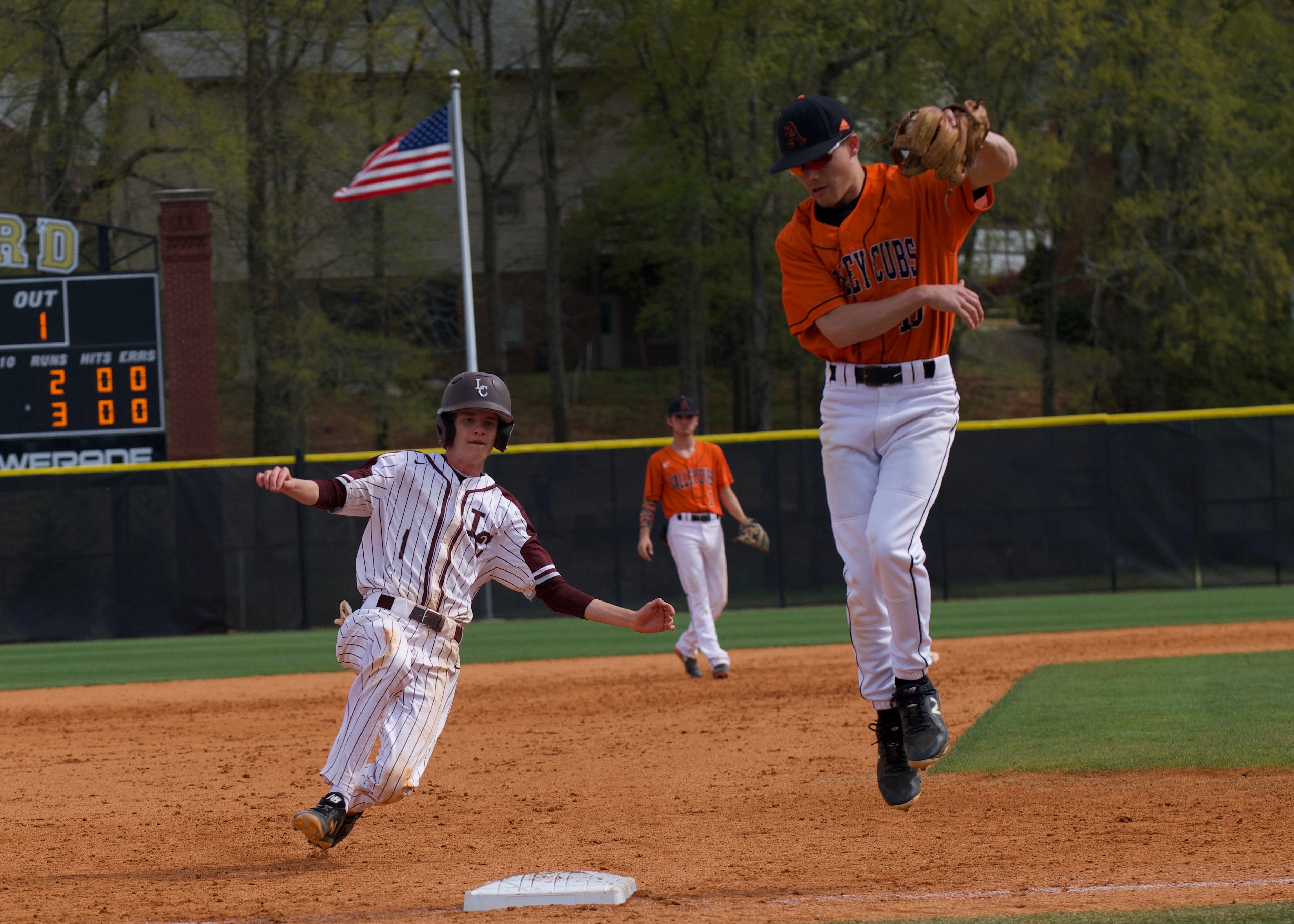 Pleasant Valley 9, Spring Garden 4: The Raiders returned from their spring break trip to the beach and scored seven runs in their first inning back home. The rally answered Spring Garden's two-run top of the inning.

Garrett Cranmer's two-run single gave the Raiders the lead and Drake Hardy followed with an RBI triple. The last two runs of the inning scored when Spring Garden misplayed Ashton King's grounder with two runners in scoring position. Colby Nelson hit a two-run homer in the third.

"It was good to see the guys bring the momentum that we ended the beach trip with back home," Raiders coach Chris Youngman said. "Hopefully we can maintain that same momentum going into next week."

Spring Garden 200 011 0 – 4 5 3
Pleasant Valley 702 000 x – 9 9 4
WP: Jackson Almaroad. LP: Dylan Gowens. 2B: Pope (S), Triston Salster (P). 3B: Drake Hardy (P). HR: Colby Nelson (P).

Benjamin Russell 9-12, Munford 6-5: The Wildcats used a five-run first inning to take control of the first game and an eight-run sixth to win the nightcap. Joe Young's two-run homer highlighted the big inning in the first game. Brooks Vardaman had a two-run triple in the big inning of the nightcap. Jakobe Threat's two-run double – his second double of the game – gave Munford a 5-3 lead in the fifth inning of the second game.

Munford 101 003 1 – 6 9 2
Ben Russell 510 300 x – 9 7 0
WP: Brock Elliott. LP: Cannon Brasher. 2B: Carson Tyree (M), Brett Pitts (BR), Brooks Vardaman (BR). HR: Joe Young (BR)

Munford 110 120 0 – 5 8 3
Ben Russell 100 218 x – 12 12 2
WP: Colby Riddle. LP: Payton Graben. 2B: Jakobe Threat 2 (M), Brooks Vardaman (BR), Dawson Trapp (BR). 3B: Brooks Vardaman (BR). HR: Brett Pitts (BR).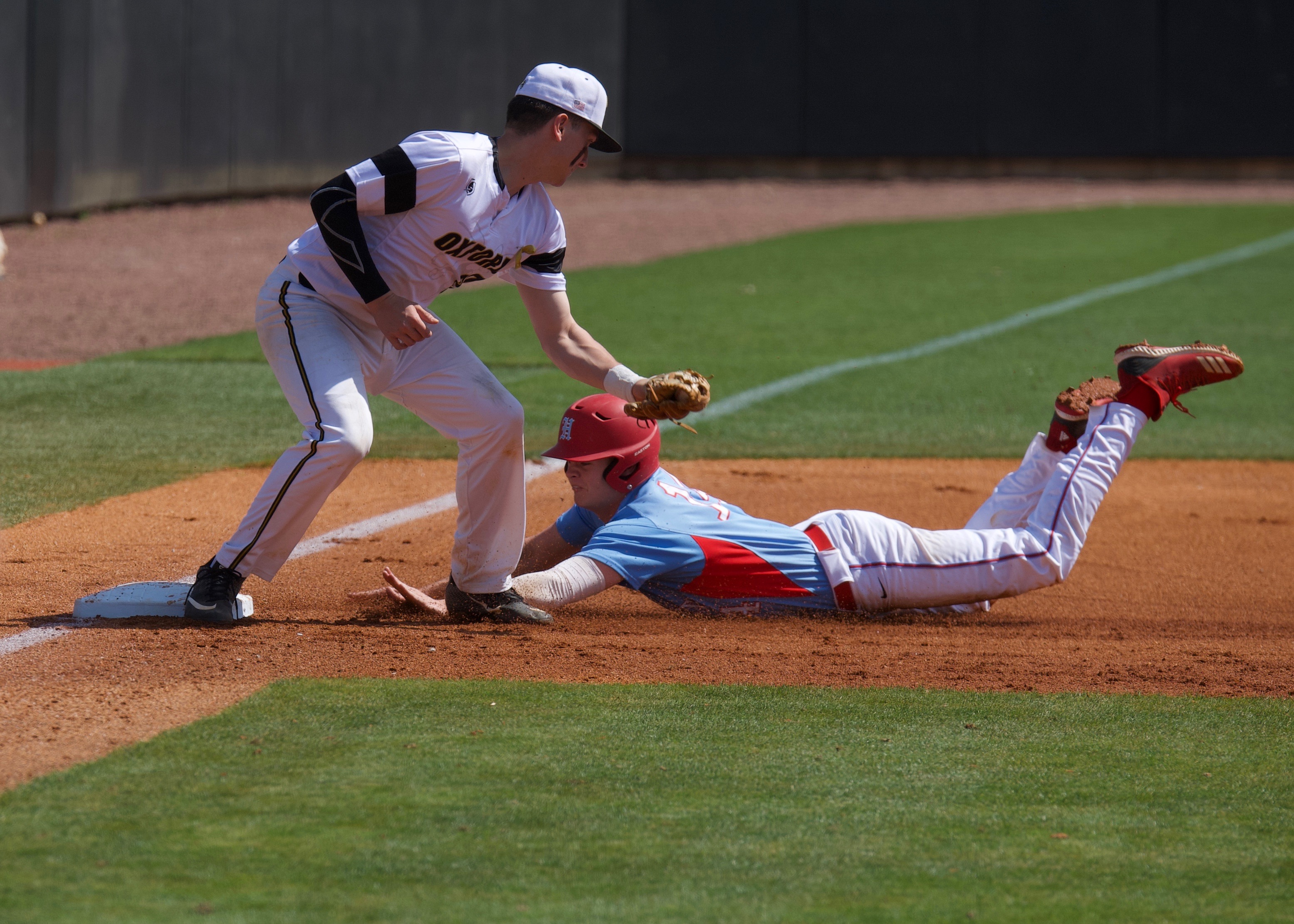 See a collection of photos from today's games at Choccolocco Park at www.bjfranklin.smugmug.com