Friday baseball
Smith's walkoff homer sends Piedmont past Ohatchee, Alexandria outslugs Gadsden City, Cleburne County's bat come alive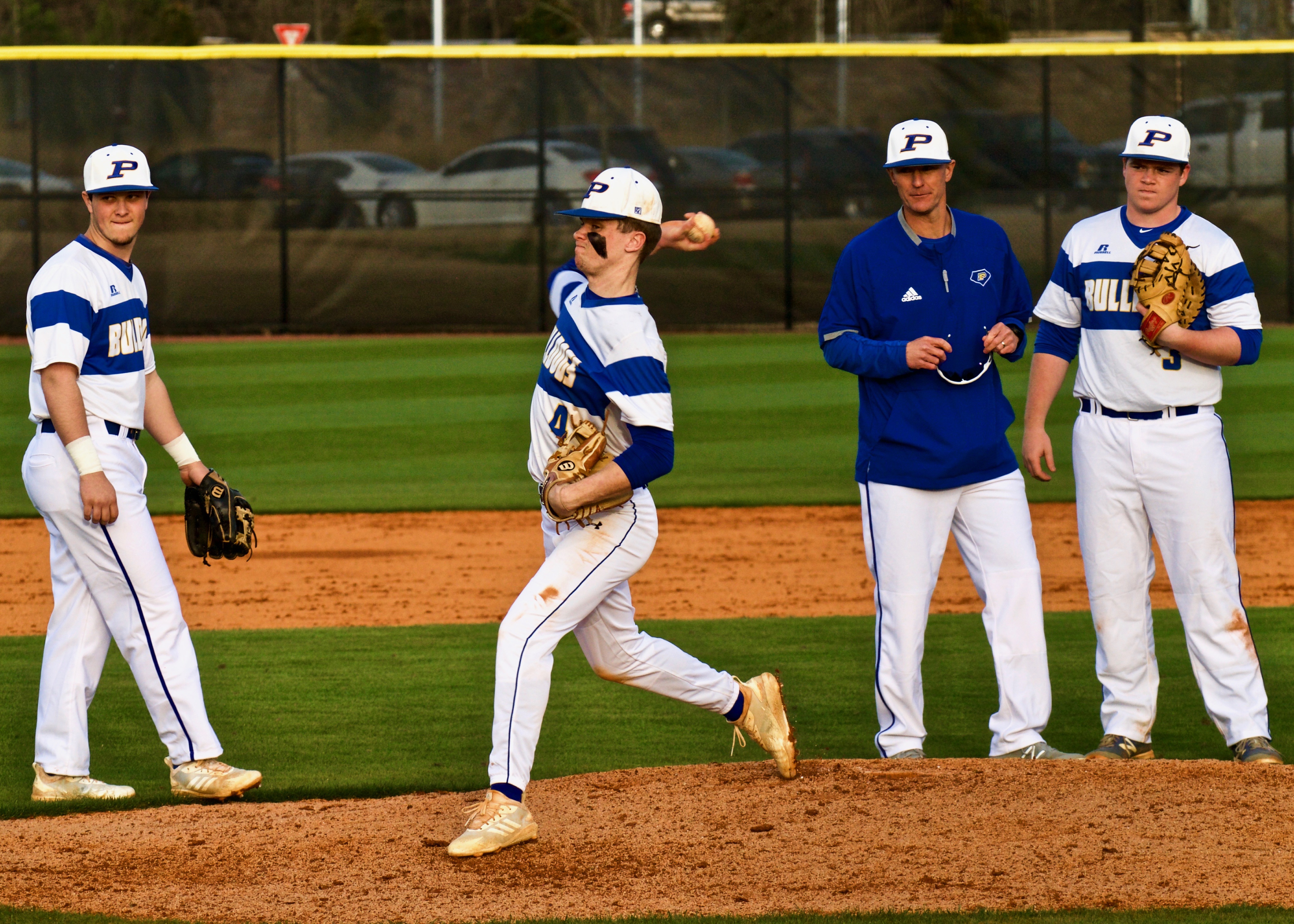 Friday's games
Alexandria 12, Gadsden City 11
Cleburne County 14, White Plains 4
Munford 8, Pleasant Valley 5
Piedmont 5, Ohatchee 4
Ragland 19, Winterboro 7
Spring Garden 10, Cherokee County 0
  
By East Alabama Sports Today
 
PIEDMONT – Sean Smith led off the bottom of the seventh with a solo homer to send Piedmont to a 5-4 win over Ohatchee Friday.
 
The Bulldogs (14-4) rallied from deficits of 2-0 and 4-3 to win. The lead changed hands three times over the final five innings.
 
Jack Hayes scored the tying run in the sixth (4-4) on a passed ball.
 
Mason Mohon, who homered earlier in the game, got the win in relief. Smith and Mohon combined for four innings of shutout relief behind starter Silas Thompson.
 
Grayson Alward went 3-for-4 with two RBIs for Ohatchee. Larry Noah went 2-for-3 with two RBIs and was on base all four times he batted. Baylee Graham and Konnor Baswell had two hits apiece.
 
Ohatchee               200 200 0 – 4 11 2
Piedmont              201 010 1 – 5 7 1
WP: Mason Mohon. LP: Larry Noah. 2B: Baylee Graham (O), Grayson Alward (O), Mason Mohon (P). 3B: Larry Noah (O). HR: Sean Smith (P), Mason Mohon (P)
 
Alexandria 12, Gadsden City 11: The Valley Cubs treated an in-school crowd to a big inning and some high drama.
 
The Cubs erupted for a 10-run third inning, but had to withstand a seven-run rally by the Titans in the sixth and a three-run two-out rally in the seventh that was stopped short.
 
Jalen Borders' grand slam highlighted the Cubs' 10-run inning, which featured everything from an offensive standpoint except a walk and a fly out. The Cubs sent 15 batters to the plate in the inning and delivered eight hits. Among the other big hits in the inning were Cade Shaddix' homer, Ryan Taylor's RBI double and an RBI triple by Noah Primm.
 
Mitch Welch's two-run, two-out double in the sixth gave the Cubs a 12-8 lead.
 
Alexandria starter Brennan Brown reentered the game in the sixth and got the win and the save. He pitched 5 1/3 innings total, giving up five hits and two earned runs.
 
You want some neat numbers? The teams used 32 players (17 by Alexandria). Gadsden City pitchers threw 115 pitches, Alexandria's threw 141.
 
Gadsden City      000 017 3 – 11 11 4
Alexandria          00(10) 002 x – 12 14 3
WP: Brennan Brown. LP: Cory Cline. 2B: Jase Gray (G), Mitch Welch (A). Taylor Thompson (A), Ryan Taylor (A). 3B: Jackson Livengood (G), Noah Primm (A). HR:  Jalen Borders (A), Cade Shaddix (A).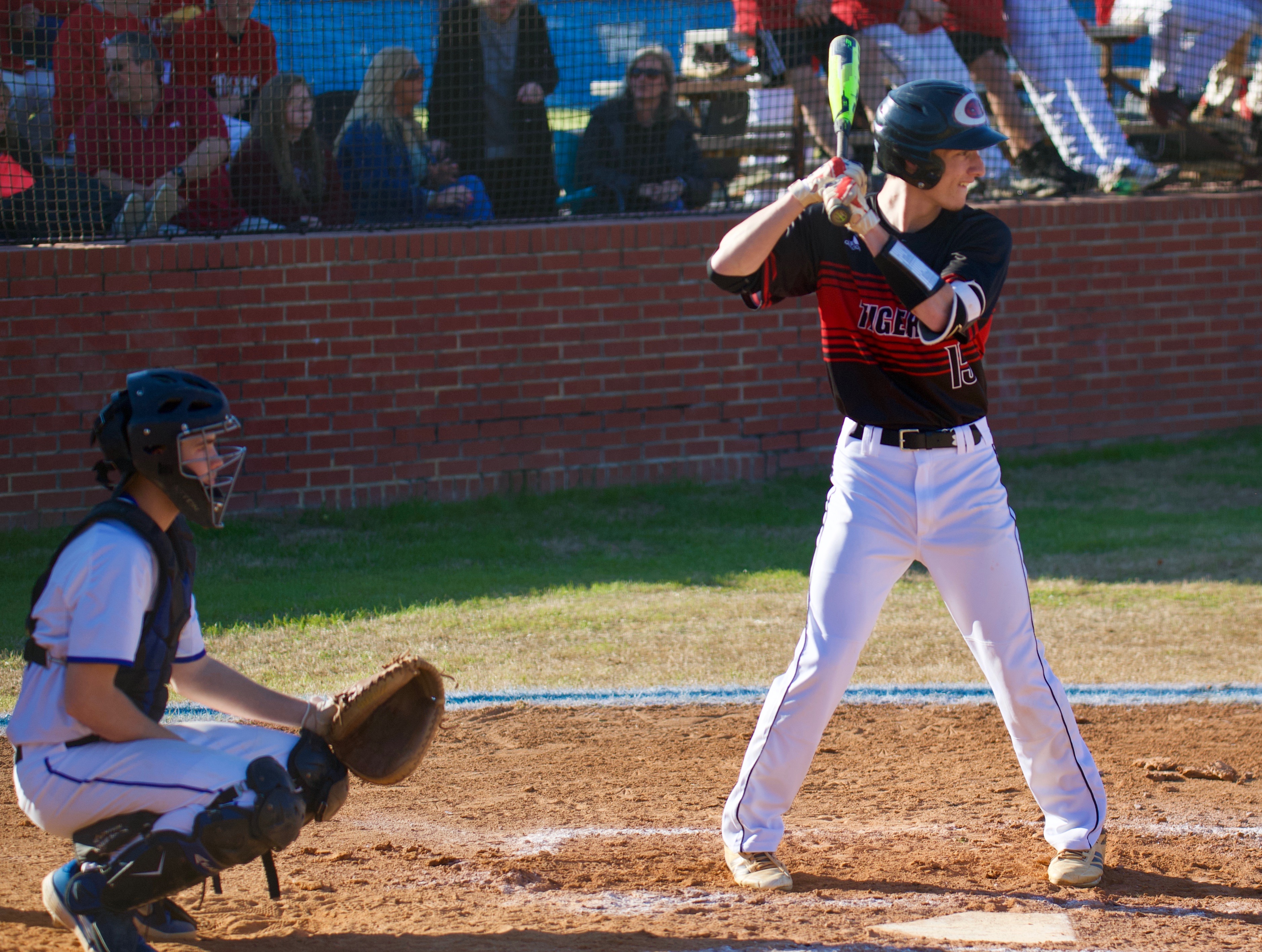 Cleburne County 14, White Plains 4: Noah Lindsey drove in four runs, Devin Hicks plated three and the Tigers put together a pair of seven-run innings that even impressed coach Jordan Fuller.
 
"We just kind of exploded," Fuller said. "It kind of came out of nowhere. We played Talladega earlier in the week and didn't perform like that against them.
 
"The big difference in us earlier in the week and today was the energy we started the game with. Our dugout had been dead all week and today, I don't know what. I guess the kids got together and had a pow wow and they brought the energy to start and it showed up on the scoreboard."
 
The Tigers had a 10-run inning against Talladega in an area game Thursday, but it was a different kind of game than what they went into Friday.
 
The Tigers sent 11 batters to the plate in each of their big innings. Lindsey had a two-run single in the first inning. The third-inning outburst took place all with two outs. Lindsey had a two-run single in that inning and Devin Hicks had a two-run triple.
 
"That was the first time we'd done that all year and I was very, very pleased with that," Fuller said of the two-out rally. "We had a chance with two outs to score some runs and didn't do it."
 
Reese Morrison and Mack Humphries had three hits apiece for the Tigers.
 
Coleman Messer drove in a pair of runs for White Plains. Messer, Jaden Chatman and Quin Wilson all had two hits for the Wildcats.
 
To see a gallery of photos from this game visit www.bjfranklin.smugmug.com
 
Cleburne County               707 00 – 14 15 0
White Plains                       002 20 – 4 12 1
WP: Reese Morrison. LP: Ethan Gobel. 2B:  Mack Humphries (CC), Manney Rollins (CC), Austin Benefield (CC), Coleman Messer (WP). 3B: Devin Hicks (CC), Quin Wilson (WP).
 
Munford 8, Pleasant Valley 5: The Lions pushed across runs in each of the first five innings and held on as Pleasant Valley put together a couple rallies.
 
Lawson Molden and Tyler Stephens both went 2-for-3 and combined for five RBIs for the Lions, who opened a 6-0 lead after batting in the fifth.

Austin Johnson hit a two-run homer in the bottom of the fifth to put PV on the board and and had an RBI double in the Raiders' three-run seventh.
 
Munford             111 120 2 – 8 10 4
Pleasant Valley  000 020 3 – 5 7 1
WP: Terry Davis. LP: Drake Hardy. 2B: Drew Harkins (M), Jackson Almaroad (P), Austin Johnson (P), Skyler Mcleod (P). HR: Austin Johnson (P)