State champs
Anniston PARD team wins state 12U title, this group's second title in three cycles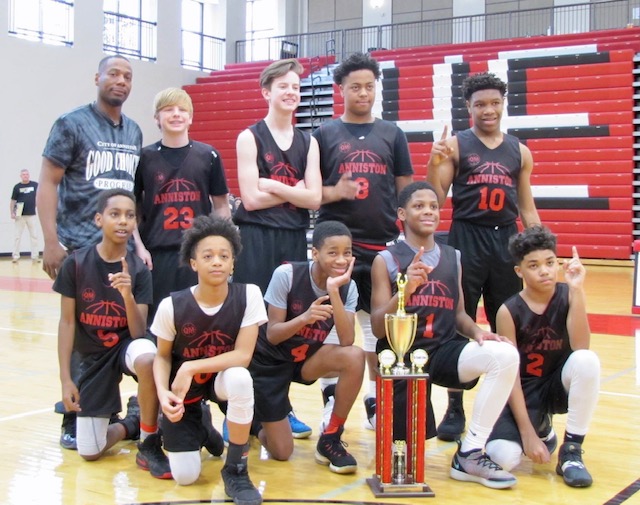 By East Alabama Sports Today
 
The Anniston PARD 12U all-star basketball team knows a thing or two about winning and winning championships. 
 
Team Good Choices, coached by Steven Folks Jr., won the 2019 Alabama Parks and Recreation Association state title in Trussville last week to complete an undefeated season (19-0). The core of that team won the state title as 8-year-olds and played for the title as 10s.
 
"I think it tells a lot about what it takes to stick together," Folks said. "When I was a kid and my dad was doing this he kept a bunch together and they won it all as 14-year-olds and that was the bunch who won it all (on Anniston's 5A state title team) in 2002. When you keep them together when they're younger they learn how to win when they're older."
 
They beat Homewood in the championship game at Hewitt-Trussville High School 46-37. Along the way they took down Mobile 42-37, Boaz 55-19, Enterprise 53-34 and Pinson 51-20. The team was so dominant in the tournament, it trailed in only one game – briefly by one point.
 
The five players who were part of both championship teams are Curtis Hickey, Jaylen Alexander, Jacorrey Hayes, Anquon Fegans and Khyree Patrick.