Sparking success
Sparks, Spivey lead Oxford into county finals, will play Alexandria again in championship game

By Al Muskewitz
East Alabama Sports Today

OXFORD — Wesley Sparks got called to the coach's office after third period Monday. He wasn't in trouble, he was just getting told he was going to start on the mound for the Oxford baseball team again.

Sparks, sharp in his two innings starting against Weaver on Saturday, got the ball again in the Calhoun County Tournament semifinals and was just as impressive against Ohatchee.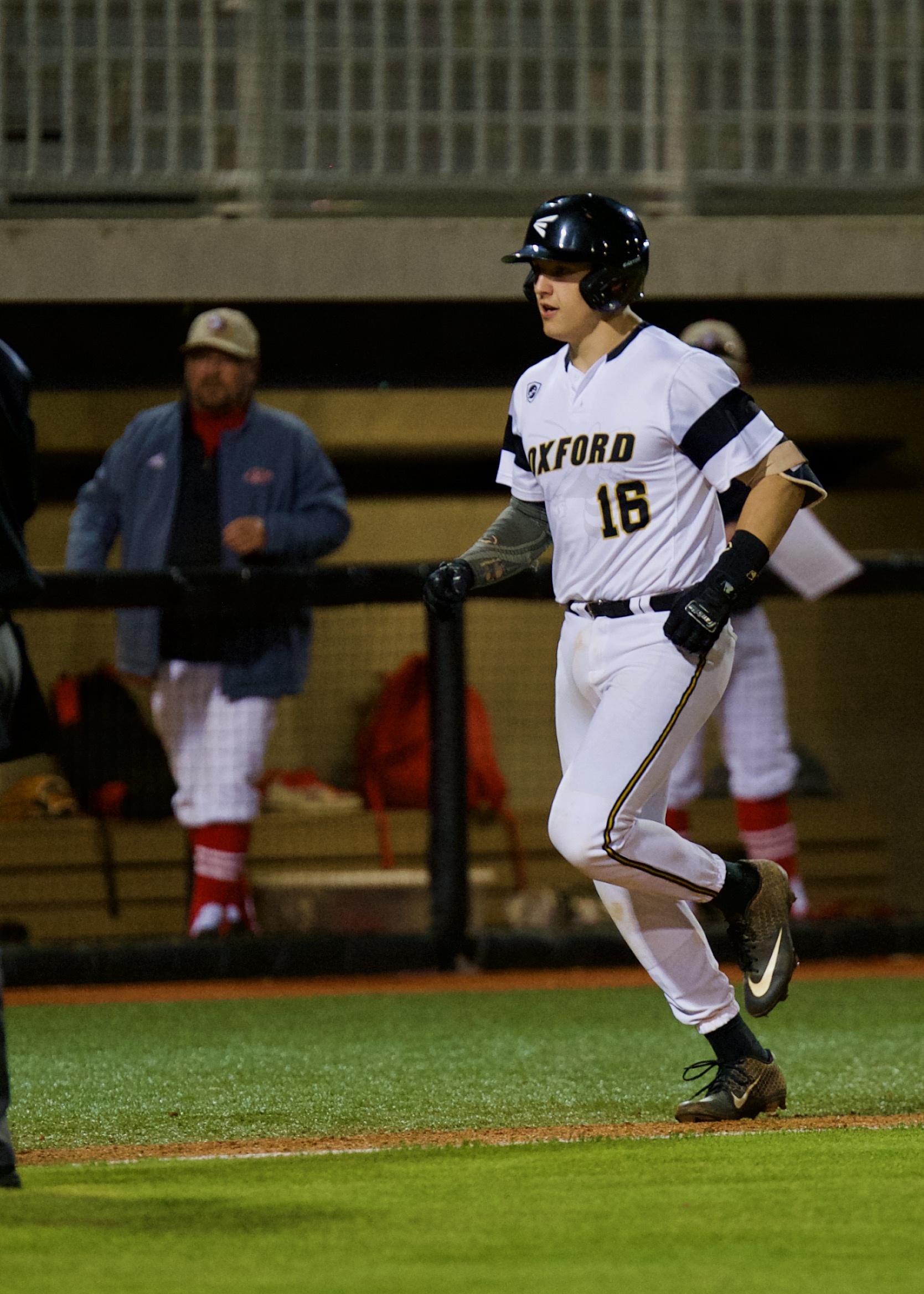 He pitched into the fifth inning, giving up one hit, walking three and striking out nine as the Yellow Jackets beat the Indians 8-1.

The top-seeded Jackets will play second-seeded Alexandria in the title game for the second year in a row Tuesday at 6 p.m.

It's been a good year for the junior right-hander so far. In two County Tournament appearances he has thrown six shutout innings, allowing one hit and striking out 10. He's given up only seven hits and two earned runs in his four appearances (12 1/3 innings) this year.

"Wesley, oh my goodness," Oxford coach Wes Brooks said. "He didn't know he was starting til this morning. Sometimes I tell them (early) sometimes I don't … so you kind of want to have three guys in mind and then you wait til the moment to tell them your game plan.

"I called him out of class third period and told him you're getting the ball tonight. He was just good."

Brooks has found in high school baseball when he tells a pitcher, especially a young one like Sparks, late in the process he's starting they get the job done more often than not. There's less time to lose sleep overnight worrying about it.

"You just have to start getting prepared when he tells you and be ready at  any moment," Sparks said. "He told me beforehand I could either pitch Monday or Tuesday so I was already mentally prepared to pitch either day.

"I just went down there today not knowing what to expect and he asked if I thought I could punch out Ohatchee today, so I told him yes."

Brooks gave a heads up to Sparks' dad, but he was in Washington, D.C., on Homeland Security business. Wesley has pitched four times this season and dad has been out of town for three of them.

In addition to guiding Sparks — and reliever Nick Hamlin — through their paces, catcher Jake Spivey got the offense going with a homer in the second inning. It was his 15th career home run, but first with the Yellow Jackets after transferring from White Plains over the summer.

He was 4-for-19 coming into the tournament and is 3-for-4 with four RBIs in the Jackets'two tournament wins.

"After Saturday's game I got two hits and that broke the ice a little bit and after that at-bat I just felt really good at the bat," Spivey said.

Oxford 8, Ohatchee 1
Ohatchee      000 000 1 – 1 2 7
Oxford          020 330 x – 8 8 0
WP: Wesley Sparks. LP: Larry Noah. 2B: Reese Howard 2 (Ox), Trey Higgins (Ox), Wesley Sparks (Ox). HR: Jake Spivey (Ox).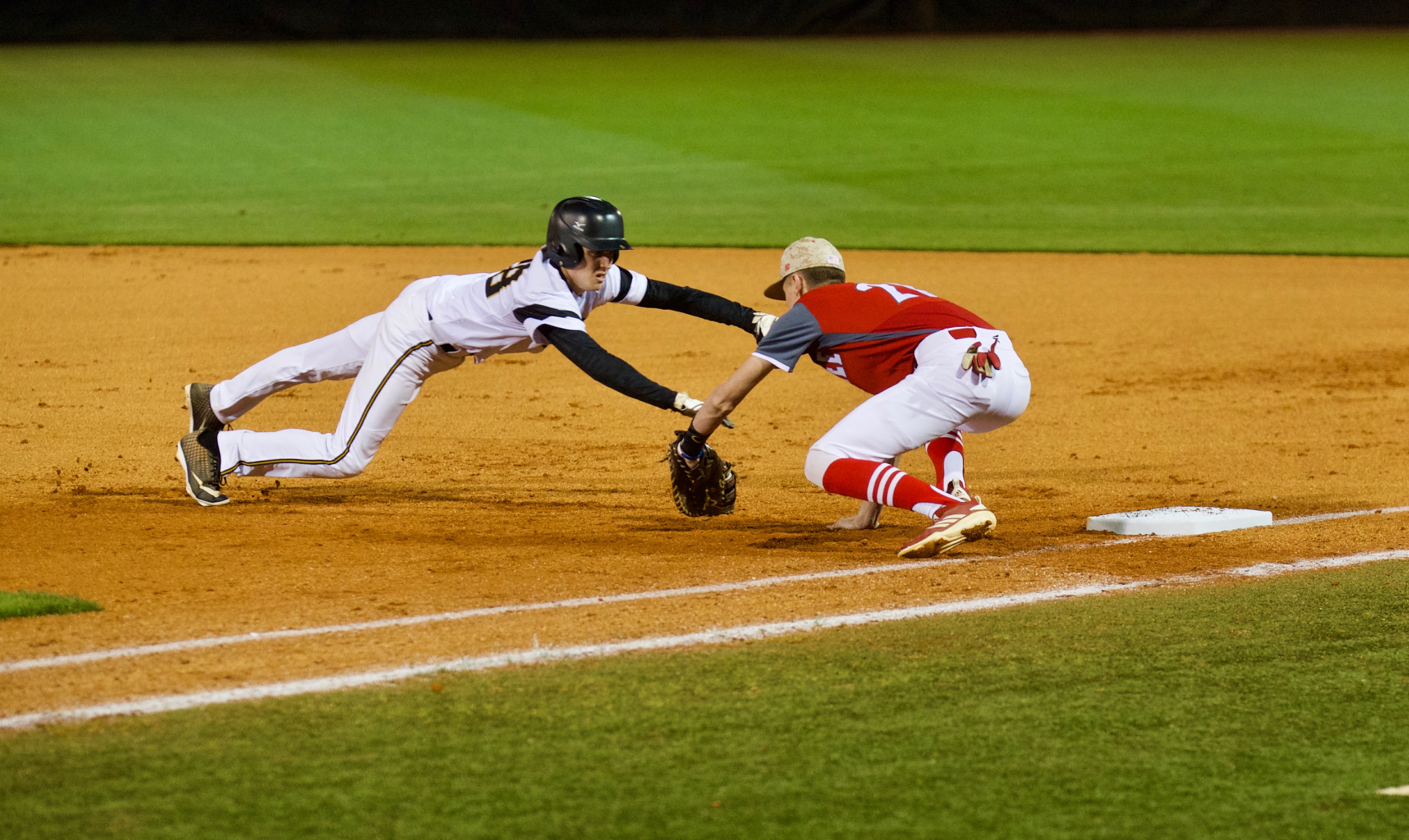 To see photos from this game visit www.bjfranklin.smugmug.com