No more double duty
Randall returns to just coaching White Plains' boys team, hands reins of girls team to Matt Ford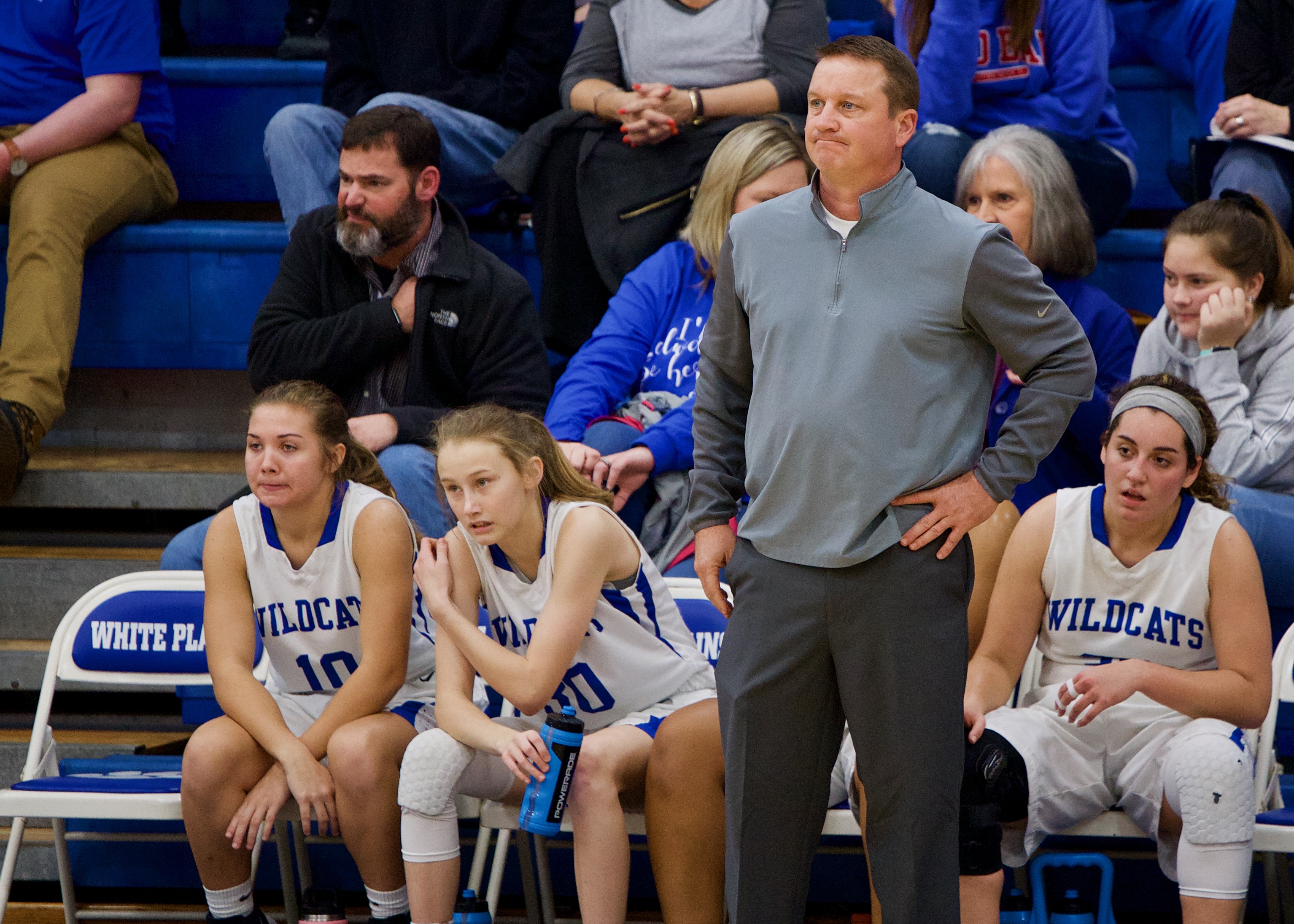 By Al Muskewitz
East Alabama Sports Today

Chris Randall has been pulling double duty on the basketball court every night for the last two seasons, but next year he's going back to just being a single-game guy.

The White Plains basketball coach is handing over the girls team to a veteran assistant ready for the jump with an eye towards providing that program the stability Randall is convinced is needed to carry it to the next level.

Matt Ford, the girls junior high coach the last four years and husband of White Plains softball coach Rachel Ford, will take over the varsity program. Randall will remain the Wildcats' boys basketball and golf coach.

Randall's departure from the girls team leaves Bryant Ginn (Ohatchee) and Jeremy Satcher (Donoho) as the only basketball coaches in the county who direct the boys and girls varsity teams at their schools.

"We just felt like it was better for both groups if somebody can devote their full attention, resources, time and energy to that one group; the guys deserve it and so do the girls," Randall said. "Matt's been coaching the junior high four years and we felt like it was a smooth transition. He coached all of them when they were younger and moved up with them.

"He's been here four years, Rachel has been here for about 14, so that provides stability for the girls. We think that's the biggest thing. If we get stability the girls program is going to get to where it needs to be, at a high level."

The Lady Wildcats haven't made it out of the first round of the area tournament since 2014, the last time they reached the Northeast Regional.

They were 10-16 this past season, with wins over regional participants Ranburne (twice) and Weaver. They were 8-16 the year before.

The timing wasn't quite right for Ford two years ago after Joi (Watts) Washington moved over to Oxford. The Fords were expecting a baby at the time and he didn't feel comfortable taking on the varsity responsibility. Randall took the team as a buffer.

"I am excited and grateful for the opportunity to coach this group of young ladies," Ford said. "Coach Randall has done a great job with them. I am fortunate to have someone with so much experience and success to continue to learn from."

Randall's decision comes at a time when he's been undergoing some tests on his heart. The 48-year-old coach, who just completed his 18th year at White Plains, wasn't certain if those health concerns hastened his decision.

"To be honest I don't know if it did or it didn't," Randall said. "I felt fine last year when I did it. No need to risk it or kill yourself when you've got a guy who is qualified and ready."

The girls team had already known of Randall's decision before the Wildcats held their basketball banquet Sunday night.

On the boys team, Brody Baker received the outstanding offensive player award, Gavin Burrage received the outstanding defensive award and Matthew Clay received a special award for the 51 charges he took over the last two seasons.

"I'm not sure many teams took that many in two years," Randall said of Clay. "He took five in one game, there was a stretch he took a charge on three consecutive possessions; he's done thing I hadn't seen done before. We didn't have a big shot blocker the last couple years, so the way to protect the rim is step in front of somebody and get smoked."

On Randall's final girls team, Callyn Martin received the outstanding offensive player award, freshman Camden Wilson received the outstanding defensive award and Lily Ponder was recognized as the best all-around player.