Heading to regionals
Updated: February 11, 2019
Driven in part by heartache of last year's subregion trip, Sacred Heart's girls punch first ticket to Northeast Regional; Ohatchee falls in OT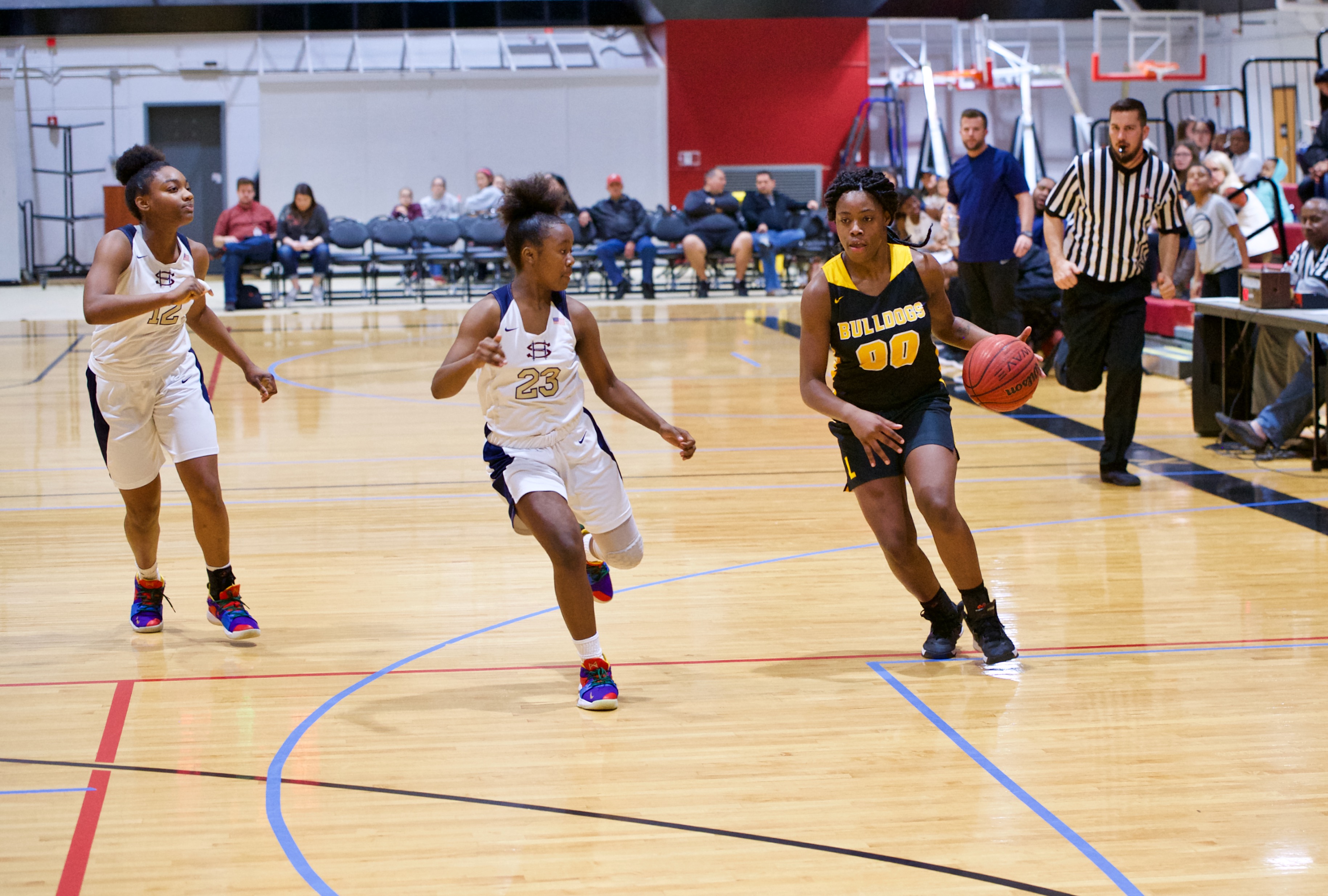 Monday's subregion scores
Anniston 71, Jacksonville 16
Cherokee County 68, Talladega 47
Glencoe 56, Locust Fork 55
Pisgah 77, Pleasant Valley 39
Ranburne 46, Ohatchee 40 (OT)
Ramsay 74, Munford 11
Sacred Heart 74, LaFayette 48
Spring Garden 75, Winterboro 37
Weaver 62, Sylvania 56

By East Alabama Sports Today

Sacred Heart's historic girls basketball season made a huge leap forward Monday night when the Lady Cardinals crushed LaFayette 74-48 in the Class 2A subregionals to earn its first-ever berth in the girls Northeast Regional.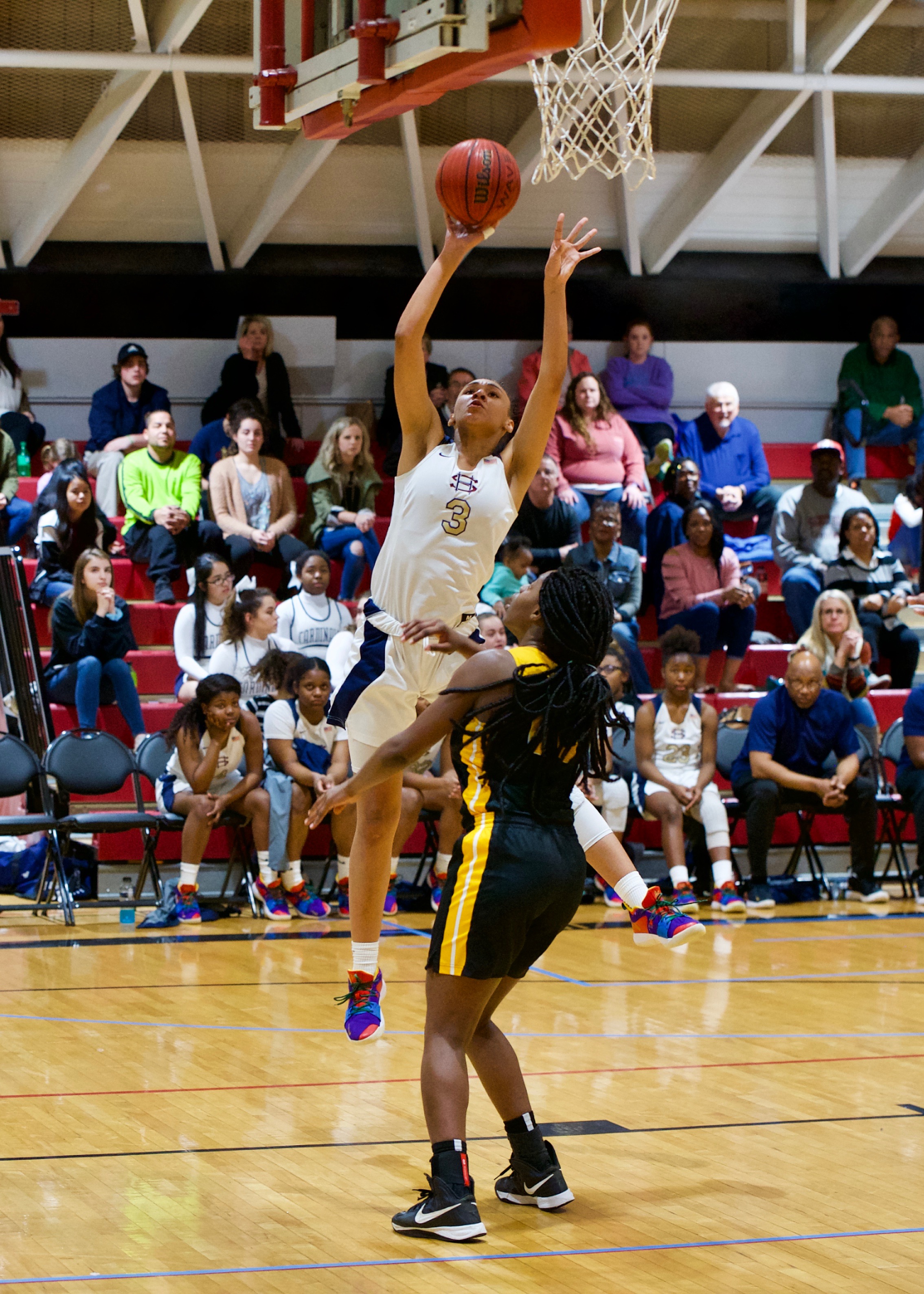 After winning its first-ever subregion home game, some 48 hours after winning its first area championship, the Lady Cardinals will meet Fyffe in a Northeast showdown Friday at a time to be determined.

They remembered the heartache of last year's subregion game and were determined not to experience that feeling again.

"Tonight was huge for us," Sacred Heart coach Marcus Harrell said. "This is the same round we made it to last year. Last year was kind of a heartache – we lost (at Decatur Heritage) with a shot at the buzzer to win that went in and out – but that was something that helped motivate us to this night.

"I knew during the walk-through they were ready to go. They actually did research to the stuff we had to do. At the beginning of the year I'd have to say no (that wouldn't have happened). It's just proved they've bought into the process and means something to them.

"Things matter more when you invest more. The girls have invested so much it really means something to them now and they want to win."

The Lady Cardinals were slow out of the gate, but rallied to take a 12-9 lead by quarter's end, with Ayanna Foster scoring 10 of her 23 points. The momentum carried into the second quarter where they scored the first 12 points and outscored LaFayette 17-6 to take control of the game.

"We took the punch and weathered the storm and kept fighting," Harrell said. "All season we kept talking about toughness and adversity. We hit a little right off the bat. Before the game we talked about the second quarter, how we kind of felt like we struggled in the second quarter, but we had a dominant quarter there."

The Lady Cardinals hit three of their 11 3-pointers in the quarter, and then pulled away in the second half. Myiah Harris and Alisia Person each hit three 3s in the second half.

Sacred Heart put four scorers in double figures – Foster, Harris (16), Taysia West (12) and Person (11). "Everybody who touched the floor contributed," Harrell said.

LaFayette's Feliah Greer led all scorers with 38 points. She was 10-of-16 from the free throw line in the game, 9 of 10 in the second half making her last seven in a row. She also had 16 rebounds.

In making it to the Northeast Regional, the Lady Cardinals return to the floor where they went 2-1 and finished second in the Calhoun County Tournament a few weeks ago.

"That's one thing that helps us a lot," Harrell said. "We got three games at JSU during the county tournament and it showed (what it can be like) that first time on that floor. We struggled shooting early on. I thought we shot better as it went along."

Sacred Heart 74, LaFayette 48
LaFAYETTE – Feliah Greer 14 10-16 38, Ebony Williams 1 0-0 3, Alabrah Todd 1 0-0 2, Daylan Wright 1 1-2 3, Nadya Heard 0 0-2 0, Monkeliyah Morgan 1 0-2 2. Totals 18 11 48.
SACRED HEART – Alisia Person 4 0-0 11, Myiah Harris 6 0-0 16, Ayanna Foster 11 1-2 23, Cearia Jenkins 0 0-0 0, Joelle Tillery 1 0-0 3, Jordan Sabree 3 0-0 6, Serena Hardy 1 0-0 3, Taysia West 5 0-0 12. Totals 31 1-2 74.
LaFayette 9 6 12 21 – 48
Sacred Heart 12 17 24 21 – 74
3-point goals: LaFayette 1 (Williams); Sacred Heart 11 (Person 3, Harris 4, Tillery, Hardy, West 2). Total fouls: LaFayette 4, Sacred Heart 18. Officials: Dobbs, Moon, Fletch.
Ohatchee falls in OT
RANBURNE – Julianna Merrill scored six of her 12 points in overtime, four from the line where Ranburne was 6-of-9 in the extra session, and the Lady Bulldogs ended Ohatchee's bid for its first trip to the regionals in a decade, 46-40.

Ranburne outscored the Lady Indians 8-2 in the extra period. Playing without Tori leading scorer Tori Vice, who fouled out in the fourth quarter, Ohatchee's only two points in overtime came on a pair of free throws by Gracyn Snow.

Vice had 13 points, sharing team scoring honors with Jorda Crook. Vice and Jazmine Adams (11) both hit three 3-pointers in the game.

Ohatchee had the ball in the final three seconds of regulation, but Crook's shot from the volleyball line at the buzzer missed the mark.

Ranburne's Briley Merrill led all scorers with 21 points. She had the Lady Bulldogs' other two points in overtime. The Merrills combined for 10 points in the second quarter as Ranburne rallied to build a 25-18 halftime lead.

The Lady Bulldogs will play Sand Rock in their Class 2A Northeast Regional opener at Jacksonville State Friday.

Ranburne 46, Ohatchee 40 (OT)
OHATCHEE – Gracyn Snow 0 3-4 3. Jazmine Adams 4 0-0 11, Gracie George 0 0-4 0, Millie Rainwater 0 0-0 0, Regan Snow 0 0-0 0, Jorda Crook 6 1-3 13, Tori Vice 5 0-1 13. Totals 15 4-12 40.
RANBURNE – Briley Merrill 7 7-9 21, Julianna Merrill 3 6-8 12, Chaney Merrill 0 0-0 0, Natalie Merrill 0 0-0 0, Jasey Langley 0 0-0 0, Erica Lovvorn 0 1-3 1, Mariah Florczak 2 2-2 7, Kayli Olds 2 1-3 5. Totals 14 17-25 46.
Ohatchee 9 9 10 10 2 – 40
Ranburne 6 19 5 8 8 – 46
3-point goals: Ohatchee 6 (Adams 3, Vice 3); Ranburne 1 (Florczak). Fouled out: Vice, Rainwater. Total fouls: Ohatchee 22, Ranburne 13. Officials: Loggins, Kendall, Jaslin.