'He was the best'
Chip Howell was a lifelong amateur golfer, but on one glorious day in 1987 he gave two major champions all they wanted
EDITOR'S NOTE: This is a first in a weeklong series highlighting the inductees of the Calhoun County Sports Hall of Fame Class of 2017
By Al Muskewitz
East Alabama Sports Today
Even when he was at the top of his lifelong top-flight game Chip Howell didn't give much thought to playing on the PGA Tour. Getting out there in those days was a mental and physical grind and being out there wasn't as lucrative as it is today.
But for one glorious summer day back in 1987 he showed he could play with the best players in the game and gave two major champions all they wanted.
The occasion was an exhibition at Anniston Country Club to promote junior golf and Howell played Jerry Pate, the 1976 U.S. Open champion who grew up playing at the club, and Larry Mize, who three months earlier beat Greg Norman in a Masters playoff with one of the greatest pressure shots in golf history. A rotating array of juniors from the Jerry Pate Junior Tour completed the foursome.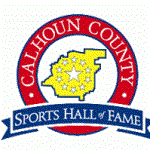 Howell was in the zone that day, but his recollection is he came in a shot behind Pate and a shot ahead of Mize and everyone was around par. The around par part was about right, but the 12-year-old who caddied for his idol that day remembers it quite differently.
In a 1980s version of "The Greatest Game Ever Played" – with Howell, then 32, in the role of Francis Ouimet and Pate and Mize in the roles of British legends Harry Vardon and Ted May — Michael Lee recalled Howell beat them both, handily. (Interestingly, the background music for the videos that introduce all the Calhoun County Sports Hall of Fame inductees is from that film.)
Lee remembers the round like it was yesterday and he should. He proudly caddied for Howell even though he had first choice that day to carry the bag for one of the pros in what he considered "a clash of the titans for me."
Brent Krause, the ACC pro at the time, thought Lee was crazy for passing up the chance to get close to a major champion, but that's how much Lee looked up to future Anniston mayor. When Howell arrived at the club in his usual white shirt, khaki slacks and black-and-white saddle shoes, Lee thought Ben Hogan was walking through the clubhouse.
And then Howell went out and played like him on the course.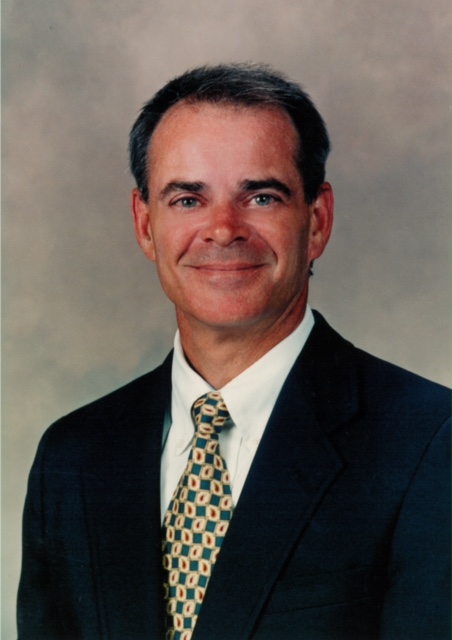 "Chip beat them both and I had a front-row seat," said Lee, now 42 and living in Gurley. "I want to say he shot 67 and Mize and Pate were like 70 and 69."
It didn't start well for his man though. Howell hit his opening tee shot out of bounds, which wasn't difficult to do even on days when the whole town wasn't packed behind the first tee and the playing partners were two of the game's best.
"That is an intimidating shot," Howell said. "I remember hearing Jerry talk about his career and he has said several times his greatest moment in golf wasn't in the 5-iron (that won) the U.S. Open, it was hitting it over the ditch and into the fairway on No. 1 at Anniston Country Club when he was 11 years old."
Howell wasn't rattled by his first swing of the day. On the re-tee he striped it down the middle and didn't miss another shot the rest of the day.
"I remember the first tee shot, tons of people were there," Lee said. "Mize smooth swings down the middle, Pate blocks it to the right and then Chip got up and laced it right down the gut, one of those shots when you hear it on one of those persimmon woods you knew it was on now.
"He didn't say too much throughout the round because I knew he was wanting to beat them. He just had a calmness about him; he went to another level is what I'm trying to say. I don't know if Larry Mize and Jerry Pate were there having fun, (but) when we started on the back nine they figured pretty quickly this guy is gonna whup our butts we better start grinding. Chip never let up. He just didn't miss any shots. That's why he was the best. He was the best."
Howell's only regret of the day is he didn't have a picture made with the three of them together.
The exhibition came at a time Howell was playing some of his best golf. He won invitationals at ACC, Saugahatchee, Gadsden and Cane Creek. He was a Shoal Creek club champion. He had just come back a few weeks earlier from playing in the British Amateur. Things were good in his game.
"If he really put his mind to it he could have made it; he was that good back then," Lee said.
But Howell was a lifetime amateur and proud of it. With his induction Saturday at the Oxford Civic Center he will become the first amateur in the golf wing of the Calhoun County Sports Hall of Fame and joins Pate and longtime Anniston Municipal pro Buddy Moore as the only golfers in it.
His record is impeccable. He played collegiately at Alabama – a teammate of Pate's for two years – and was a 36-hole medalist in the State Amateur in 1973. Locally, he won the ACC club championship 13 times between 1975 and 2009, the ACC Invitational three times and the Calhoun County Championship in three different decades. As recently as six years ago he played in the U.S. Senior Amateur – and asked Lee to be on the bag – and last week played in the U.S. Senior Challenge at Pine Tree CC.
He continues giving back to the game today, serving as a director of the Alabama Golf Association since 1980, and his influence is far-reaching. Two weeks ago at the Wilfred Galbraith ACC Invitational, seven-time tournament champion Freeman Fite went around the course with a white towel draped over his shoulder, a practice certainly picked up from Howell.
"If I had an impression on him that's cool," Howell said. "All I can leave as a legacy is trying to improve the next generation and to them be gentleman."