Share the scare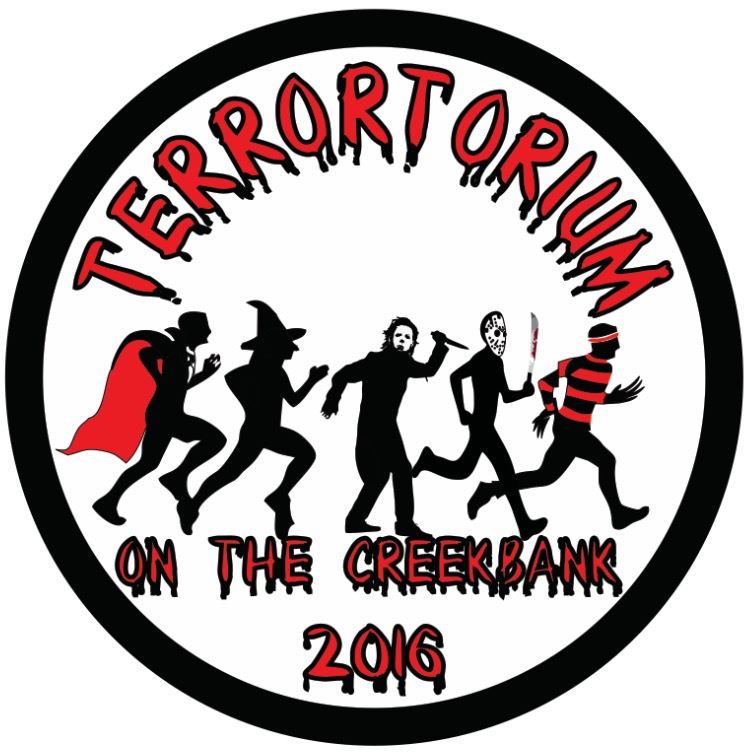 Ohatchee cross country, Terrortorium team up for Halloween-themed race and open 5K at Oxford Lake Park Oct. 15
By Al Muskewitz
East Alabama Sports Today
OHATCHEE – Call it a cross between a haunted house and a 5K race. Casey Howell does.
Howell, the Ohatchee cross-country coach and basketball assistant, has found a way to combine his two passions to scare up some interest for his program's annual fundraiser and race.
The Creekbank Invitational at Oxford Lake Park used to be Ohatchee's preview of the Calhoun County Meet. Well, this year, Howell has teamed up with good friend Jeremy Cruise, owner of the Terrortorium attraction in Oxford, for the Terrortorium on the Creekbank.
When he's not engaged in his coaching pursuits, Howell vacations to haunted houses and scary movie sets. Cruise is into running, too.
The result of their collaboration: The event, Oct. 15 on the Oxford Lake Park course, features boys and girls varsity races and an open 5K. The high school races start at 4 p.m., with the open race at 5:30 p.m.
The only reasons they don't do it in the gloom of night is there are no lights on the course and Cruise has to open the Terrortorium.
Joining Ohatchee in the high school race include Alexandria, Ashville, Beauregard, Bibb County, Cedar Bluff, Central-Clay County, Donoho, Faith Christian, Gelncoe, Leeds, McEachern (Ga.), Pigs, Pleasant Valley, Sacred Heart and Saks.
"I got the idea by watching the Extreme Haunted Attractions on the Travel Channel," Howell said. "I watched the Zombie Run and thought we could do that with a haunted 5K, with the 5K we host; it's in October, works perfect. I'm hoping every year in grows."
The novelty is there. Cruise is bringing his 18 Terrortorium "monsters" to the event. While they'll be positioned strategically throughout the course, they won't be chasing the runners in the varsity races. But in the open race it's open season – a headless horseman leading the race, chain-saw wielding fiends and other assorted freaks.
Runners are encouraged to embrace the tradition. Awards will be given in each age division and for the best costume.
"It's going to be the real deal," Howell said.
Registration for the open race begins at 3 p.m. Entry fee is $30. Anyone who runs the open race gets free admission to the Terrortorium.