Stoney Brook closing
Jacksonville golf course listed for sale, will close Nov. 1 unless "someone comes and buys it between now and then"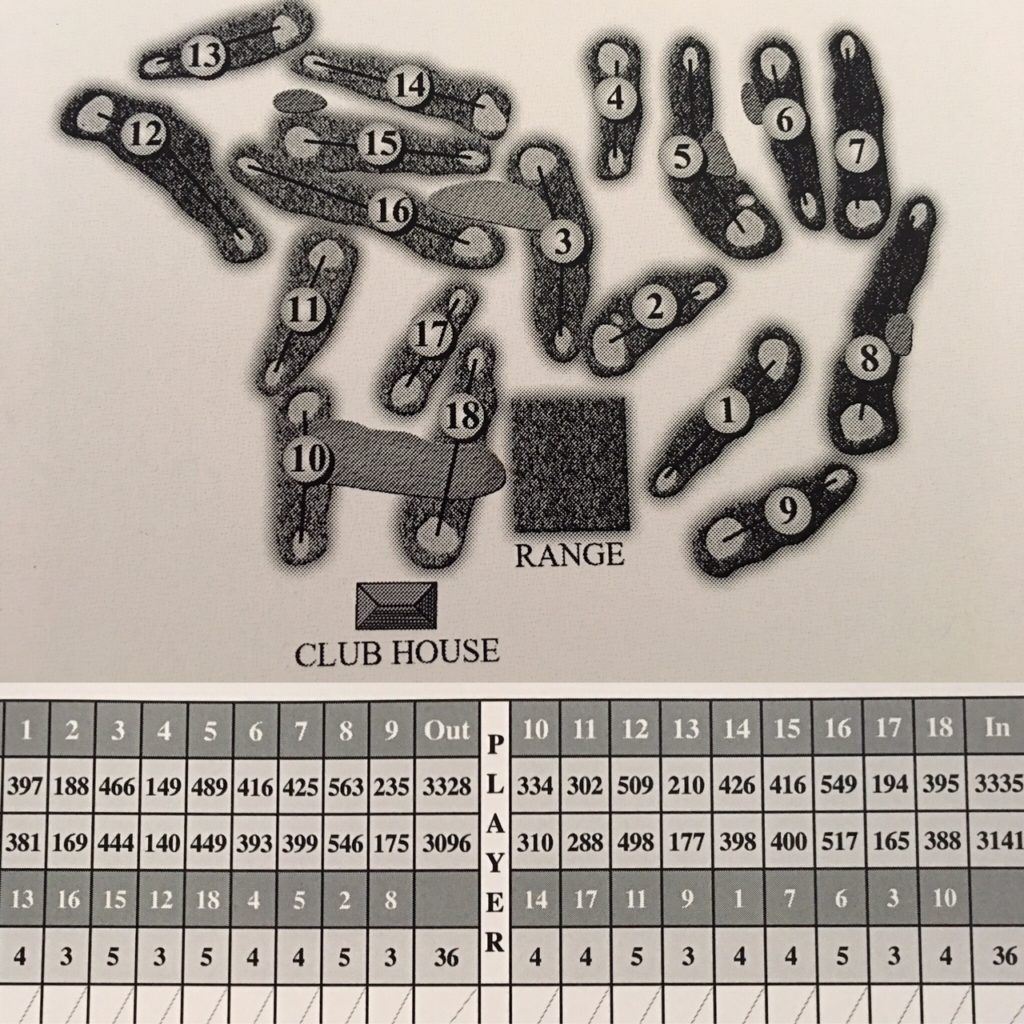 By Al Muskewitz
East Alabama Sports Today
JACKSONVILLE — Stoney Brook Golf Course has fought the good fight in what has become a crowded Calhoun County golf landscape, but its run is heading to the final hole.
Co-owner and operator Renda Jaskowski told East Alabama Sports Today on Wednesday the 18-hole, 132-acre facility is listed locally for sale and will close Nov. 1 "unless someone comes and buys it between now and then." She informed the members and patrons of the decision in an open letter posted in the pro shop and on the course's Facebook page Tuesday.
"It is with mixed emotions that I announced that Stoney Brook with close its doors on Nov. 1," Jaskowski wrote. "Thank you for your loyalty; we truly have been blessed with the best group of people for the past 32 years … I will miss seeing all of you each week, but I am excited about the future."
The listing price is $799,000. Jaskowski is confident of a sale, but despite her desire for it to be so, there is no guarantee the buyer will keep the property as a golf course.
There have been some inquiries about the property and the course remains popular with its regulars. Even as she discussed the decision to close Wednesday, three players checked into the pro shop to play a round and later a man walked into the clubhouse and asked about scheduling a tour of the facility for a prospective buyer.
The course has been in the hands of Jaskowski's family since 1984, when her parents Frank and Myrl Wade bought it from original owner and course designer Billy and Diane Brannon. It was built in 1972.
Stoney Brook has been for sale through word-of-mouth for almost a year and had been operating this season despite continued rumors of its demise. Its golf cart lease ran out in April, but it was given a six-month extension with an opt-out at the time of any sale. Wade was insistent the course remain open until it sold, but the current business climate simply made it difficult to continue.
"It's not any one factor, it's just a lot of factors and, for us, it's just time for us to move on," Jaskowski said. "Somebody could come in with fresh ideas, but it's insanity — and I've said this on multiple occasions — to just keep doing the same thing you're doing and expect different results.
"I would stay here forever if I could; it's just not meant to be."
Several courses in the area have been bought recently for a fraction of what Stoney Brook is asking, but the family will not settle for a similar amount. A 2009 appraisal of the property listed the land value at nearly $1.06 million.
"This land, sorry, not giving it away," Jaskowski said.
When the Wades took ownership, the competition for players and golf dollars in Calhoun County was limited to the private Anniston Country Club, the nine-hole Anniston Municipal Golf Course, Cane Creek Golf Course, Indian Oaks Golf Club and Pine Hill Country Club. Over the last 20 years, Silver Lakes and Oxford's Cider Ridge Golf Club have come into existence, giving Calhoun County eight golf facilities.
"It's a tough business," Jaskowski said. "It's tougher now than it was 20 years ago. My parents had all the business they could stand and did no advertising, nothing. It's just a different animal (now). There's not any one factor, but they all contribute to the demise of golf, sadly.
"It makes me sad. I think golf is an honorable sport and it's something good that fathers can teach their children and bring their young men out, but it's just not happening."
Mo Wildman, a recently retired surveyor from Alexandria, has been a Stoney Brook member since 1982 when his daughter played junior golf there. He was aware of the challenges the course was facing, but still was "more sad than glad" about the news of its closing.
"I may just have to start taking up walking and forget having a golf club in my hand," he said. "The last two years I've been playing there like four times and week and there's probably four or five other guys we all play together. I hate to see it go. Hopefully something might buy it."
There are no immediate plans for any type of event to commemorate the 44 years of the course's operation, but in the closing days Jaskowski hopes members and former players would come by to reminisce and say good-bye.