Gadsden revival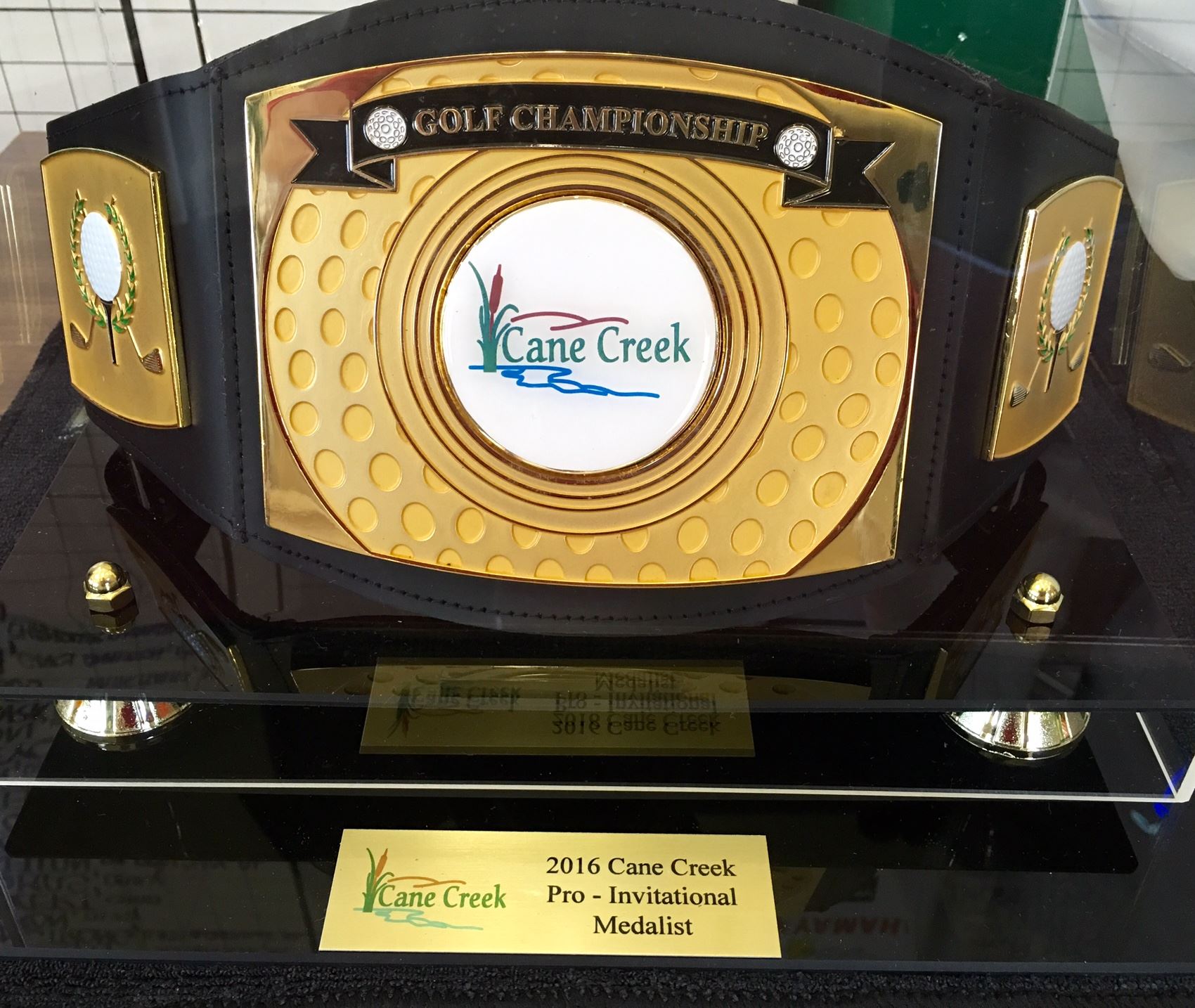 Organizers are looking for a late rush to fill Gadsden Invitational revival on Father's Day weekend
By Al Muskewitz
East Alabama Sports Today
Matt Ganshaw was excited about the prospects of a big turnout when he returned the Gadsden Country Club Invitational to the area golf schedule, but entries have been slow to return for a tournament that's two weeks away.
As of Tuesday, fewer than a dozen players had registered for what once was one of the staples of the area golf calendar. Organizers are hoping for a field of at least 60.
"It's almost like we're starting over after not having it four or five years," Ganshaw, the club's head professional, said.
The tournament is June 17-19. It's Father's Day weekend and the weekend of the U.S. Open. Ganshaw acknowledged the dates may be impacting the draw "a little," but it's a traditional date and fit nicely into some other events the club wanted to schedule during the season.
Entry fee is $190, which gets players three rounds of golf, a players dinner Friday night and three lunches. Players declaring for the championship flight will play there all three days, while players in the Saturday-Sunday flights can use their extra round as practice round on or prior to Friday's round.
Ganshaw also is hoping to have enough players for a dedicated Senior Flight for players 65 and older.
Tournaments in the area are notorious for a last-minute rush of entries and Ganshaw is hoping that's the case here. If not, he said, "we'll make the best of it."
CANE CREEK PRO-INVITATIONAL: A small, but strong set of professionals are set to hit the step on the first tee Friday for the opening round of the Fort McClellan Credit-Union Cane Creek Pro-Invitational.
Jaylon Ellison returns home for a bid to become the first player to win the event as a professional and an amateur. Among those signed up to join him in the field are two-time champion Kyle Sapp, former Big Break winner Jimmy Brandt, and Zach Portemont, Glenn Northcutt and Brent Witcher, all players with status on various developmental tour.
The pros and declared amateurs will play together in one championship flight with separate payouts for each. Once the amateurs declare for the championship flight, that's where they'll play all three days.
The low pro will get a big check. The amateur medalist will receive a heavyweight championship-style belt (pictured) among his prizes. The winner of the flight winners net shootout will take home the championship bag.
HILL TOPS ON THE HILL: David Hill shot 1-over-par 82 to win the 27-hole Red, White, Blue Par-3 Tournament at Anniston Municipal GC Saturday. Here are the results:
First flight – David Hill 82, Allen Mangham 83, Matt Hunter 85.
Second flight – Keith Riley 89, Steve Davis 91, Steve McClellan 96.
Third flight – Tim Mullendore 97, Henry Higginbotham 98, Clay Bass 98.
Fourth flight – Steve Mullendore 102, Steve Rogers 103, Phil Stout 108.