Chambless out at J'ville
BREAKING: Golden Eagles basketball coach surprised to be reassigned, relieved of all coaching duties by superintendent, board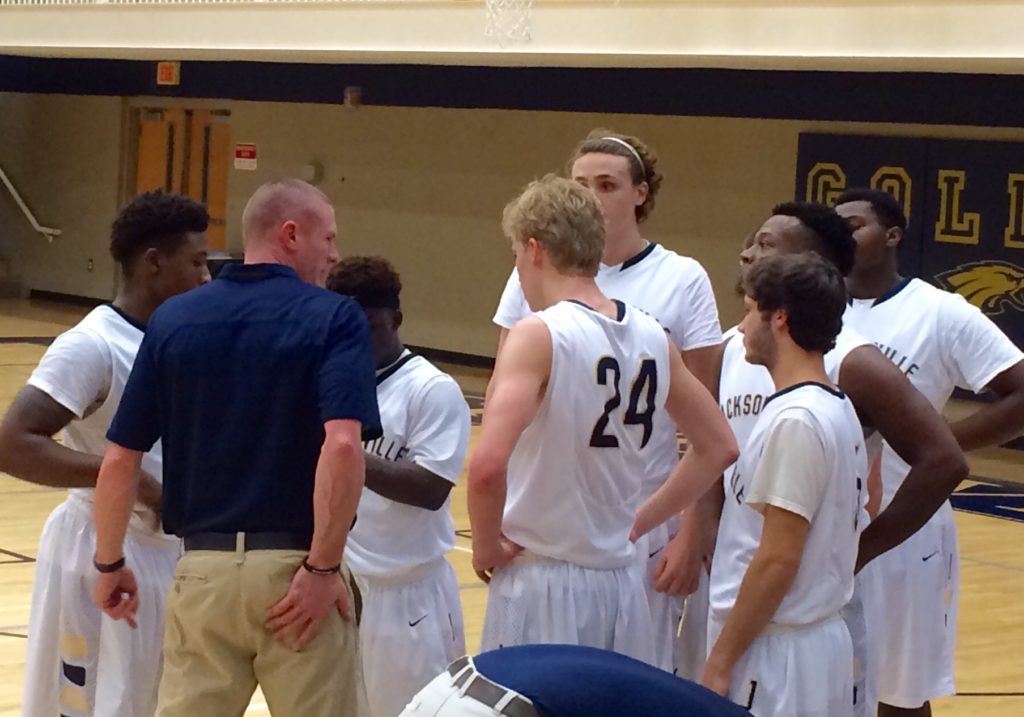 By Al Muskewitz
East Alabama Sports Today
JACKSONVILLE — Ryan Chambless had just wrapped up a week of spring drills with his Jacksonville basketball team and was excited about what the future held for it, but it won't be his team anymore.
On Friday afternoon Chambless was relieved from all coaching duties with the Golden Eagles after meeting with new school superintendent Dr. Mark Petersen.
Chambless told East Alabama Sports Today the decision caught him by surprise. It was among several moves involving non-tenured personnel. The school's cheerleader sponsor also was not renewed.
The only reason Chambless said he received was the decision came from the school board. Acting Jacksonville principal Rusty Thrasher said he had not been made aware of any coaching change at the school and deferred any comment to Petersen. School officials said Peterson would not be available until Monday.
Golden Eagles athletic director David Clark confirmed the decision was made through the superintendent and he was not involved in it.
"From what I understand he (Petersen) basically felt like it was time for a change and he (Chambless) had been ineffective," Clark said. He declined to comment on the assessment.
Chambless' aggressive coaching style led the Jacksonville girls team to a state championship in 2012 and back to the Final Four in 2015. He coached the boys and girls teams for two years before turning over the girls program to Tres Buzan this past season. He said he never had a meeting about or was aware of any parental complaint during his tenure.
He also coached at Ohatchee and St. Clair County before coming to Jacksonville. He said he would like to coach again.
"I'm just going to move on from it and start looking," Chambless said. "One thing I admired more than anything in the world here lately is the guy who was fired from Georgia who ended up at Miami (football coach Mark Richt).
"I think you've just got to handle it with class. I didn't say anything to the superintendent at the meeting. I said, 'Thanks' and I walked out. I finished the school day and left and that's what I'm going to do the rest of these four days.
"The thing I've told people is God always closes a door, but always seems to open them. It may be just a good time for me to be forced to do something else. This may be a blessing down the road. I may look back and see what a blessing this was to me."