First person: This game is hard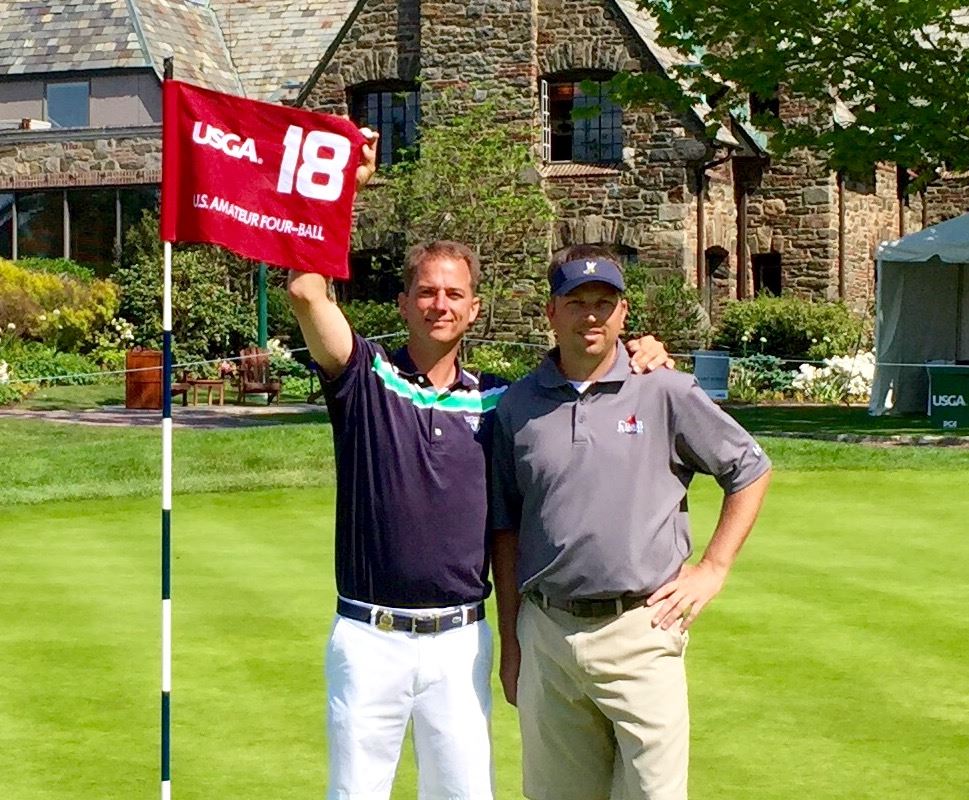 McGatha, Rogers experience the famed West Course at Winged Foot and discover why the pros have such a tough time with it
By Jeremy McGatha and Matt Rogers
For East Alabama Sports Today
MAMARONECK, N.Y. — Well, the West Course at Winged Foot lived up to the hype. Is it difficult? That is a super understatement. We both can attest it is very difficult. Wow!!
There's the par-3 No. 3 where Billy Casper laid up all four rounds in 1959. Yes, you read that right — a PGA pro laid up all four rounds on a Par 3. The bunkers are so severe and the green is only 18 yards wide. Maybe we should lay up this week at the USGA Four-Ball Championship?
The hole plays 225 yards. I hit the green today, three-putted. Matt hit the greenside bunker left and hit a great recovery to six feet, but missed the save. Bogey.
That is but one example. Back in 1974, during the Massacre at Winged Foot, Jack Nicklaus four-putted No. 1 for a double in the first round. Today, we both witnessed the severity of that green.
The par-3 sixth is now known as the Johnny Miller hole. In 1974, Johnny hit it in the right greenside bunker. It is a very deep and severe shot. It took him several to get out and ultimately cost him the championship. Today, we both hit the green and two-putted for a safe par.
On the par-3 tenth Byron Nelson was notorious for saying this is a 2-iron into somebody's back window. Today we got pictures made with our caddy, Delroy, and the Winged Foot member who owns that house.
Par-5 No. 12 has such a severe hog's back in the middle of the fairway it seems impossible to hit it.
Now, to the last three holes. Holy crap! Sixteen is 478 yards, dogleg left and uphill. No. 17 is 465 yards, dogleg right and uphill. The famous 18th, now known as the "Mickelson hole" for the way it contributed to his collapse in the 2006 U.S. Open, is 452 yards, dogleg left and uphill. On top of that, all three holes were into the wind.
We shot 5-over-par 75 today and bogeyed three of the last four. We don't hate the course like our caddy told us Tiger does; we just have so much more respect for it and how great the PGA professionals can play. This is a hard game. Now imagine if it rains on us the next two days. I can only pray it does not! Until tomorrow …
Jeremy McGatha and Matt Rogers begin play in the USGA Four-Ball Championship on the East Course at Winged Foot Saturday 12:06 p.m. local time. Their line in the official pairings reads: 12:06 p.m.-8:42 a.m. – Jeremy McGatha, Jacksonville, Ala. & Matthew Rogers, Anniston, Ala.; Sherrill Britt, West End, N.C. & Greg Earnhardt, Greensboro, N.C.