Tightly packed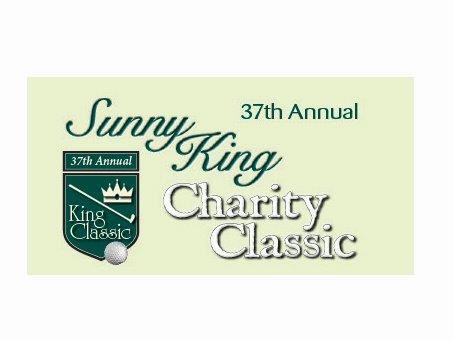 [corner-ad id=2]SKCC maintains eight flights, but smaller field creates tighter flight sizes, lending itself to closer races
By Al Muskewitz
East Alabama Sports Today
A smaller field for the Sunny King Charity Classic does have its advantages.
For one, it makes for the possibility of more competitively balanced flights.
Tournament officials were able to maintain eight flights of competition for the 37th annual Classic despite having 175 teams in the field (85 percent capacity).
The flights with the highest number of teams are at opposite ends of the skill spectrum. The Fort Mustang championship flights (0-4 handicap) have 39 teams, while the Honda HR-V flight of highest handicaps (20 and above) has 25 teams.
The remaining flights all have between 17 and 20 teams.
Flight assignments are determined by the lowest handicap within the team. Ten in the field are playing to a 0 handicap.
"The smaller differences in the handicap spread within each flight should indeed make it more competitive," said Danny Shears, playing in the 19-team Toyota Avalon second flight. "Going into the third and final round we can hope that at least any team in the top third of the flight can have a chance to finish in the top four.
"But we must all keep in mind that there will always be those who 'fudge' on their handicaps to get into a lower flight. But if we look at the true purpose of this huge community event being to raise money for local charities, we just have to play the best we can and whatever happens is OK."
The championship flight, of course, will be divided into A and B divisions after Saturday's play, effectively turning it into two 20-team flights.
The tournament has produced a different overall winner each of the last five years and there has not been a back-to-back winner since 2004-05. Lance Evans and Ryan Howard are the defending champions. The winning score each of the last three years has been 38-under-par.
Tournament officials have noticed and applaud an increase in female players this year. The last team to register to date is the son-and-mother team of Kaine and Stacey Gibson.
Calhoun County girls champion Layne Dyar is playing with her dad, Calhoun County schools superintendent Joe Dyar. While the SKCC field is playing practice rounds on the tournament courses, Layne is competing in the 52nd Girls State Junior Championship at Heron Lakes CC. She shot an opening-round 82 Tuesday.
Here is a team breakdown of the flights:
Ford Mustang (Championship A&B) – 39 teams
Acura TLX (First) – 19
Toyota Avalon (Second) – 19
Ford F-150 (Third) – 20
Honda Pilot (Fourth) – 18
Toyota Tundra (Fifth) – 18
Scion FRS (Sixth) – 17
Honda HR-V (Seventh) – 25
Of course, these numbers have a chance to grow slightly before the 37th annual Classic opens Friday. Organizers say they will add more teams as they become available until Thursday evening. Players can register on the tournament website (www.kingclassic.com).
Updated pairings can be found at EASportsToday.com