Heath, Kidd finalists for top player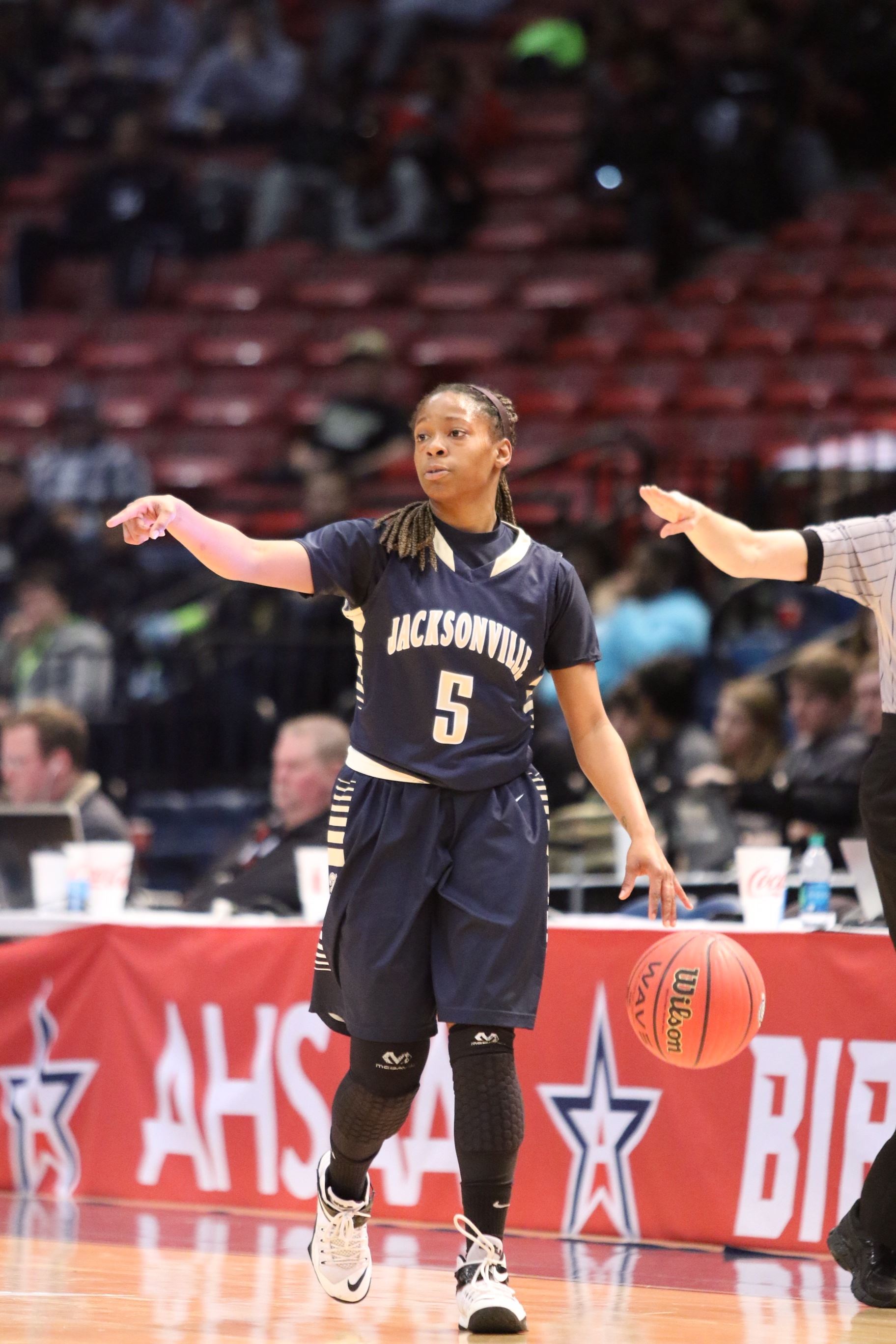 Guards from Sacred Heart, Jacksonville in final three of classifications
By East Alabama Sports Today
Two Calhoun County players who were at the heart of their teams' runs to the state championship games are finalists for Player of the Year in their respective high school classifications.
D.J. Heath, a 6-foot-1 sophomore guard on Sacred Heart's state championship team, is a finalist in Class 1A boys. Angel Kidd, a 5-7 senior on Jacksonville's state runner-up team, is a finalist in Class 4A girls.
The winners, as well as Mr. and Miss Basketball, will be announced April 2.
Heath is among three sophomores who now become candidates for the Mr. Basketball award. The others are from 7A Spain Park and 5A J.O. Johnson.
Everything the Cardinals did this past season went through Heath. He averaged 21 points, four rebounds and 3.3 assists a game. Cardinals coach Ralph Graves described him as a "will" guy whose competitive drive will wear opponents down.
He was the MVP of the Calhoun County and the Northeast Regional tournaments.
"It's just good to be recognized," Heath said. "I feel like I should've made first team all-state the last two years, but some thought otherwise so I didn't, but this year I wasn't worried about it if I made it at all.
"Of course I want to achieve all kinds of goals, I want to challenge myself. That's just a blessing."
Just as it did with Heath and Sacred Heart, everything Jacksonville did ran through Kidd. She averaged 14.5 points, 4.1 assists, 3.8 steals and 3.3 rebounds.
"Having a good point guard is what makes a team go and she was a great one," Jacksonville coach Ryan Chambless said when Kidd was named all-state. "She's like having that option quarterback who can run it and throw it. How do you defend it?"
The other 1A boys finalists are 6-1 Georgiana junior forward Richard Boggan, and Walter Jones, a 6-5 senior guard from the Sunshine team Heath and Sacred Heart beat in the 1A finals.
The other 4A girls finalists are 5-8 Sipsey Valley junior guard Charity Brown and Lauren Cantrell, a 5-5 senior guard from the Deshler team that beat Kidd and the Golden Eagles in the 4A finals.
Other East Alabama players among the finalists include Cherokee County's Joel Wester (4A boys) and Spring Garden's Tykeah (Tookie) Rogers (1A girls).