Harmon going strong
Anniston woman, 98, hasn't missed a Masters Games of Alabama since they began in Oxford
By Al Muskewitz
East Alabama Sports Today
Maurine Harmon has competed in every Masters Games of Alabama since they began in 1989 and nothing was going to keep her from playing this year.
Not advancing age, not recent cancer surgery. In fact, this independent Anniston near-centenarian is such a fan of the event she even encouraged one of her younger friends thinking about not playing this year to stay in the game.
"She had had some health problems and just wasn't sure," Harmon said. "I said you just better get ready to play because I'm going to be 99 (on Christmas Eve) and don't have much more time to do this; you have to play."
So Harmon, the friend she convinced to play and more than 600 other senior men and women from around the state will converge on the Oxford Civic Center – coming home to where it all began – for four days of fun and games starting Monday.
Harmon couldn't imagine missing the Games and it's hard to imagine the Games without her. She pitched horseshoes in the inaugural Games, which she won, and has kept going without fail even as they rotated around the state. In 1998 she was inducted the Masters Games of Alabama Hall of Fame. (Frances Nelson of Heflin and Patricia Elston of Anniston are being inducted from the local District 4 this year.)
This week, Harmon will compete in shuffleboard and the 200-player frisbee/nerf ball toss. And as one of the oldest participants in the Games she'll be candidate for the Homecoming Court as the theme of this year's Games is "Coming Home."
"I'm sure I am (the oldest); most people 90 years old are looking at soap operas," she said. "The Lord has been so good to me. I can't thank Him enough."
Harmon said "I would have to be sick" to miss the Games, but even that, apparently, can't keep her down. Three months ago she underwent cancer surgery and credits her determination to get back in time for the Games for her speedy recovery.
"I always look forward to the Masters Games," she said. "I just enjoy being with the group of people. It's such a wonderful group and I enjoy playing shuffleboard. I just enjoy the crowd. It feels like home folks."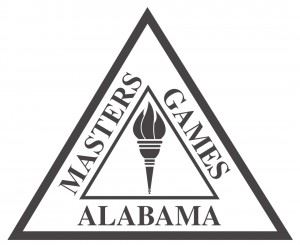 2014 Masters Games Schedule
(All events at Oxford Civic Center unless noted)
Monday's Games
8 a.m. – Pitch & Putt (Cider Ridge GC)
8:30 – Golf singles (Cider Ridge GC)
5 p.m. – Parade of Athletes/Opening Ceremonies
5:30 – Fun walk
5:30 – Checkers
5:30 – Women's 75-79 Shuffleboard
5:30 – Softball throw
7:30 – Softball tiebreaker, if necessary
Tuesday's Games
7:30 a.m. – Fun walk
8:00 – Golf two-man scramble (Cider Ridge GC)
8:00 – Rook
8:00 – Basketball free throw
10:00 – Men's horseshoes
10:30 – Basketball playoffs/awards
1 p.m. – Fun walk
1:00 – Men's shuffleboard
2:30 – Women's horseshoes
Wednesday's Games
7:30 a.m. – Fun walk
8:00 – Women's domino singles
9:00 – Table tennis (Anniston Army Depot Physical Fitness Center)
9:30 – Women's shuffleboard (except 75-79)
1 p.m. – Fun walk
1:00 – Men's domino singles
1:00 – Bowing (Anniston Bowling Center)
1:00 – Swimming (Anniston Aquatic Center)
6:00 – Nerf/Frisbee
Thursday's Games
8 a.m. – 5K run
8:00 – Domino doubles
9:00 – Men's billiards (Moore's Fun Center)
10:30 – Women's billiards (Moore's Fun Center)