Bulldogs bounce back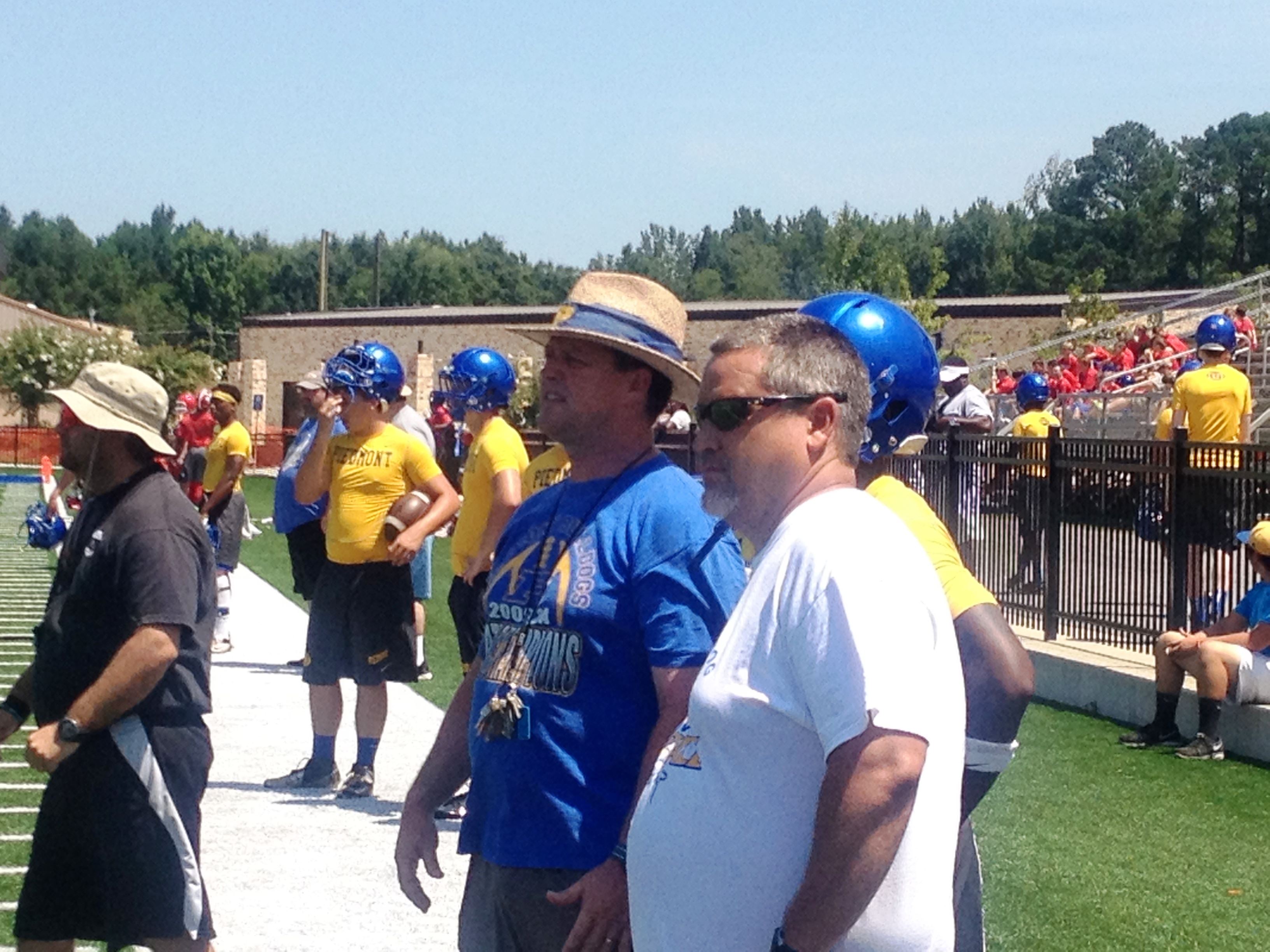 By East Alabama Sports Today
PIEDMONT – Quarterbacks Tyler Lusk and Taylor Hayes each threw two touchdown passes and Piedmont displayed a quick-strike capability by scoring 34 points in the second quarter en route to a 48-20 season-opening victory over Cherokee County.
The Bulldogs scored all their points in the first half. They scored the 34 second-quarter points on five offensive snaps and a kickoff return.
Lusk and Hayes were a combined 7-of-8 passing for 237 yards. Lusk threw touchdown passes of 16 and 30 yards to Anthony Alexander and Mitchell Bennefield, while Hayes completed his only two attempts for scoring strikes of 87 and 36 yards to C.J. Savage and Bennefield.
Dreek Thompson also scored two touchdowns on a 39-yard run and a 90-yard kickoff return. Lee Stanley scored Piedmont's other touchdown on a 39-yard run.
Savage caught four passes for 152 yards and Bennefield caught two passes for 66.
The Bulldogs, who lost 14-8 to an aggressive Dadeville team in the exhibition Champions Challenge last week, did not give up a sack in the game.
"We played really well tonight in the first half," Piedmont coach Steve Smith said. "I thought our guys came out focused and bounced back from that jamboree. That was really good to see from a coaching standpoint.
"You feel like you make the most improvement from the first game to the second and, for us, a jamboree to a season-opener. Now we've got to push those guys this week to come out and be better than we were tonight."
Piedmont 48, Cherokee County 20
Cher Pied
First downs 17 13
Rush yds 168 181
C-A-I 8-19-1 7-8-0
Pass yds 139 207
Fumbles-Lost 0-0 1-1
Punts-avg 5-22.0 2-28.0
Penalties 7-50 5-34
Cherokee Co. 0 6 7 7 — 20
Piedmont 14 34 0 0 — 48
P – Anthony Alexander 16 pass from Tyler Lusk (Lusk kick)
P – Dreek Thompson 39 run (Lusk pass to C.J. Savage)
P – Savage 87 pass from Taylor Hayes (Lusk kick)
P – Mitchell Bennefield 30 pass from Lusk (Lusk kick)
C – Samuel Mallett 1 run (PAT failed)
P – Thompson 90 kickoff return (Lusk kick)
P – Bennefield 36 pass from Hayes (Lusk kick)
P – Lee Stanley 39 run (Lusk kick)
C – J.T. Hill 6 run (PAT kick)
C – Tyler Trotter 20 run (PAT kick)