Player of Year race tight to end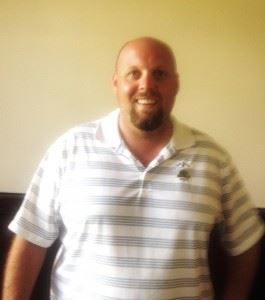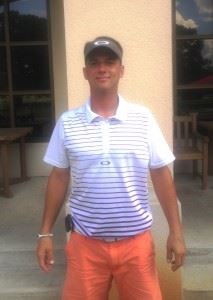 By Al Muskewitz
East Alabama Sports Today
Once again, the race for Calhoun County Player of the Year will come down to the County Championship, and this year there's more players than ever with a realistic chance to win it all.
Any of three players can win the series championship — and claim the No. 1 seed in the upcoming County Match Play Championship — by winning the season-ending tournament at Cane Creek Aug. 15-17. And three others have what would be considered a legitimate chance with a little bit of help.
Series points leader Ty Cole, Grant Hockman and Jeremy McGatha all would win the points crown with a victory. Gary Wigington could win it with a victory and a little help, while Jaylon Ellison and Ott Chandler have outside shots to collect the prize.
"Basically it's all in our hands," McGatha said. "It'll be a fun shootout Sunday if we're all around the top."
If McGatha wins it, it would be his record third Player of the Year title. For Wigington, it would be an unprecedented three in a row.
"We don't do this for a living, but I work hard at it," McGatha said. "I think Twig and I are the only ones with two and as a competitor I'd like to get to three before him. We all want to win it."
Cole, playing his first year on the Tour, holds a 7.5-point lead on Hockman going into the event. He leads the Tour in most of the major scoring statistics and is second in greens-in-regulation. The defending County champion won at Silver Lakes and was the low Tour player at Anniston Country Club.
He could win it with a second-place County finish as long as Hockman or McGatha don't win the tournament.
"It's always good to be leading; I'd much rather be leading than be behind," Cole said. "I'm going to try to win the tournament. I don't care about the stats, the scoring average, whatever. You show up and you play to win all those stats and other stuff takes care of itself. I guarantee that Jeremy, Twig and Grant are thinking the same way."
Hockman claimed his first Tour title since 2008 when he won at Cane Creek earlier this year and currently leads the Tour in scrambling. He also was the low Tour player in the season-opening event at Cider Ridge.
McGatha is third on the Tour in scoring average, birdies and scrambling and leads in par-3 and par-4 scoring. He won the King of the Hill tournament.
Wigington is the hottest player on the Tour. In his last three events he has finished second, T-3 and first (and finished second in the Sunny King Classic). Last week he won the Pine Hill Invitational with a final-round 63, shooting a Tour-record tying 16-under-par for the weekend and matching his winning score of a year ago.
He would be POY if he wins his third county title in four years, McGatha finishes second or worse and Cole and Hockman finish third or worse. Ellison or Chandler would claim the crown by winning and Cole finishing worse than fourth.
"I knew I had to win the last two to have a shot at it, so it was big to get this one (to) get a little momentum going into the County," Wigington said after the Pine Hill event. "I feel good about my game, (it's the) best it's been since last year.
"It's going to be a dogfight. At least I'm in position now."
TIGHT AT THE TOP: Jake Minnix and Lee Morgan used an eagle-birdie-birdie finish and played the final five holes in 6-under to shoot 58 and join a three-way tie at the top of the leaderboard in the inaugural James E. Jackson Memorial Two-Man Scramble.
They were joined at 13-under by the teams of Tim Gamble-Johnny Bentley and Levi Nix-Ernie Brabner.
The round was played at Cherokee County CC Saturday and moves to LaFayette (Ga.) Sunday. Organizers hope to make it an annual event.
Minnix-Morgan went on their big finish after back-to-back bogeys on 12 and 13 that brought some harsh flashbacks.
"Going into 12 we were 9-under and then went bogey-bogey and were thinking 'not again' after we were 9-under through 10 in (Cherokee County CC's) two-person earlier this year and just shot 11 the first day," Minnix said. "We were lucky we were able to grind out the round and finish with a low number."
Gamble-Bentley opened the back nine with an eagle at the par-4 10th and shot 28 on the side; they birdied five of their last six holes. Nix-Brabner had seven straight birdies coming around the turn and played their last five holes in 5-under.
JAMES E. JACKSON MEMORIAL
TWO-MAN SCRAMBLE
Cherokee County CC
First-round results
CHAMPIONSHIP FLIGHT
Tim Gamble-Johnny Bentley 30-28–58
Levi Nix-Ernie Brabner 28-30–58
Jake Minnix-Lee Morgan 28-30–58
Jaylon Ellison-Josh Jackson 29-30–59
Jeremy McGatha-Matt Rogers 30-30–60
Jeremy Rieger-Scott Hays 30-30–60
FIRST FLIGHT
Jacob Morgan-Keaton Stanfield 30-31–61
Adam Lawrence-Tyler Tidmore 34-28–62
Scott Farrer-Brian Burgess 32-31–63
Steve Baker-CJ Murphy 31-33–64
Keith Atkinson-Tim Trammell 31-33–64
Kurt Ingram-Cole Ingram 34-30–64
SECOND FLIGHT
Rodney Van Pelt-Jeff Woodall 32-34–66
Marc Hardeman-Daniel Stewart 34-32–66
Jeff Keen-Allen Keen 35-32–67
Ben Higgins-Katie Martin 34-34–68
Jeff Meadows-David Howard 34-34–69
Phillip Hicks-Scotty Mcfry 37-37–74
Sunday's Tee Times
at Lafayette (Ga.) CC
(All times Eastern)
11 a.m. — Hicks-McFry, Meadows-Howard
11:10 — Higgins-Martin, Keen-Keen
11:20 — Hardeman-Stewart, Van Pelt-Woodall
11:30 — Ingram-Ingram, Baker-Murphy
11:40 — Atkinson-Trammell, Farrer-Burgess
11:50 — Lawrence-Tidmore, Morgan-Stanfield
Noon — Rieger-Hays, McGatha-Rogers
12:10 p.m. — Minnix-Morgan, Ellison-Jackson
12:20 — Gamble-Bentley, Nix-Brabner