Sweet: Monday hits his mark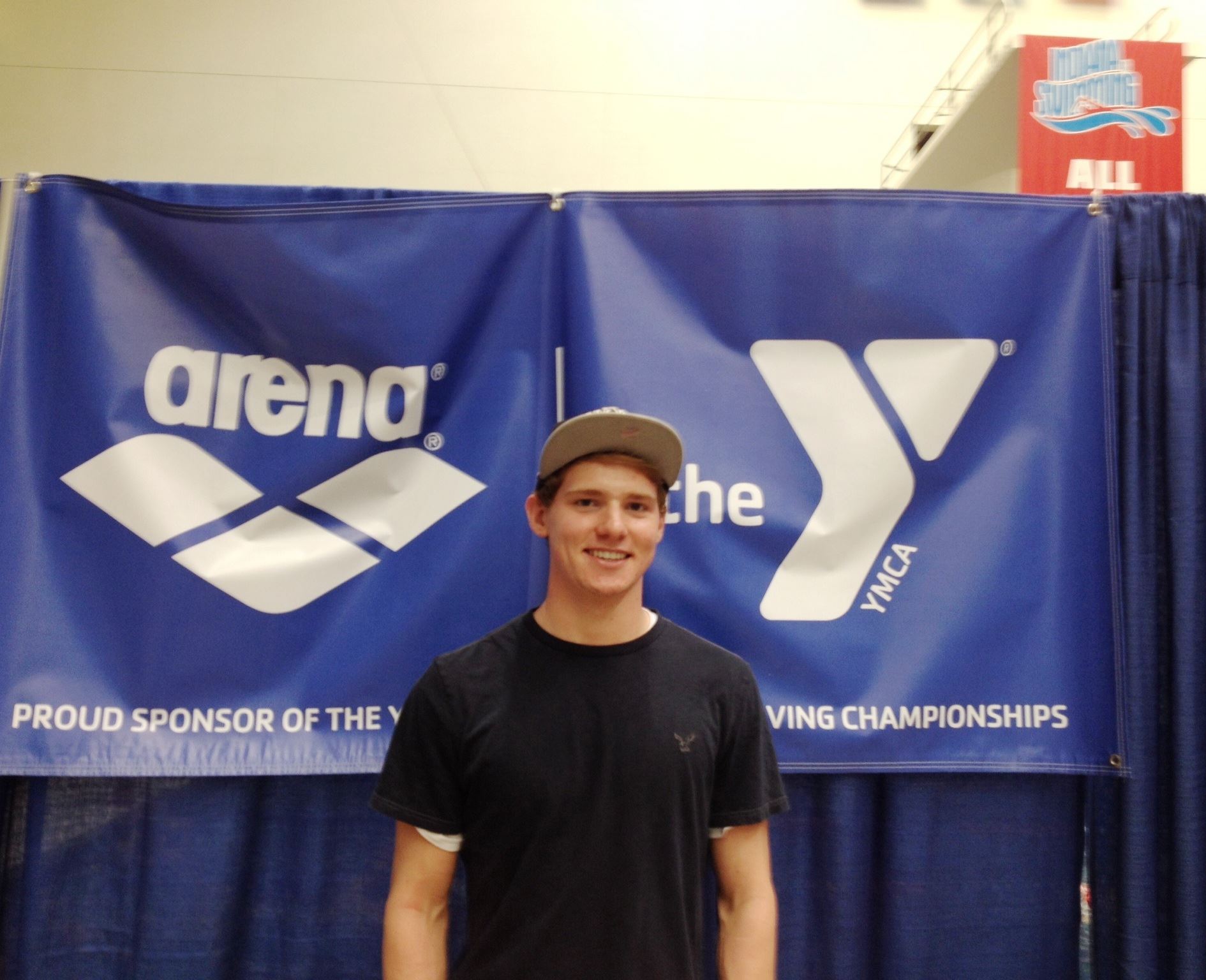 Blue Dolphins senior from Saks swims 56 at Y-Nationals; candy store next
By Al Muskewitz
East Alabama Sports Today
Mikey Monday's diet is about to changing dramatically — if for only a few days.
He has earned a little leeway, though. He set a goal and hit it.
The YMCA Blue Dolphins senior has had his eye on a 56-second mark in the 100-meter freestyle since the first day he hit the water this season. He finally got it Friday – in his last meet of the year – swimming a 56.85 in the event preliminaries at the YMCA National Long Course Championship in Indianapolis.
It wasn't fast enough to send him into the finals later this evening, but it was a personal victory nonetheless and a nice rebound from a fast but disappointing 50 on Tuesday.
"I'm definitely happy," Monday said from poolside. "I didn't want to have the whole trip just be bad since I had one bad swim. I kind of put that away and focused on the 100 — that's what I'm here for in the first place; the 50 was like a bonus.
"The past couple days my arms really felt sore because swimming in this big ol' pool is different that what we're used to … but today I was like 'I'm here, this is my last time swimming for the Y, I've got to go out in a big way.' I just got in my zone and went for it."
It was such a good race for him his 26.4 split was two-tenths faster than in the qualifying time he posted to get here and just five-hundredths slower than his time in the 50. He has dropped two seconds off his 100 time in the last two weeks.
He actually didn't immediately know how fast he went because the tote board was changing so quickly to keep up with the race schedule. When he saw a 56 on a race official's clipboard and had it confirmed as his, the pride of the accomplished swept over him.
"He had a great swim," Blue Dolphins coach Brandy Sanders said. "It's the end of a long week. I'm proud of him. He was able to bounce back from his 50; I was pretty confident he would. The last 25 meters he was struggling a little, but he pushed through it and finished hard. He's put in a ton of work. He wanted it."
The 56 carrot has been dangling in front Monday all season. Now that he hit it, he planned to reward himself with a trip to a nearby candy store to load up on taffy and cinnamon. And once he returns home, he's due a steak dinner from Blue Dolphins assistant coach Johnnie Pearson after a deal the two struck before the season, but now there's some debate about that payoff.
"I don't ever eat sweets," Monday said. "When I'm at a meet, I eat really strict, water and Gatorade. I'm done for the season, about to have a few days off; I actually have time to have some sweets. I'm crazy about taffy and cinnamon — and sweet tea.
"Johnnie told me if I swam a 56 he'd buy me a steak dinner. This morning I asked him if that still applied. He said, no, 55.9."
Al Muskewitz is Content Editor/Senior Writer of East Alabama Sports Today. He can be reached at musky@wrightmediacorp.com and followed on Twitter @easportstoday1.