Monday has big Friday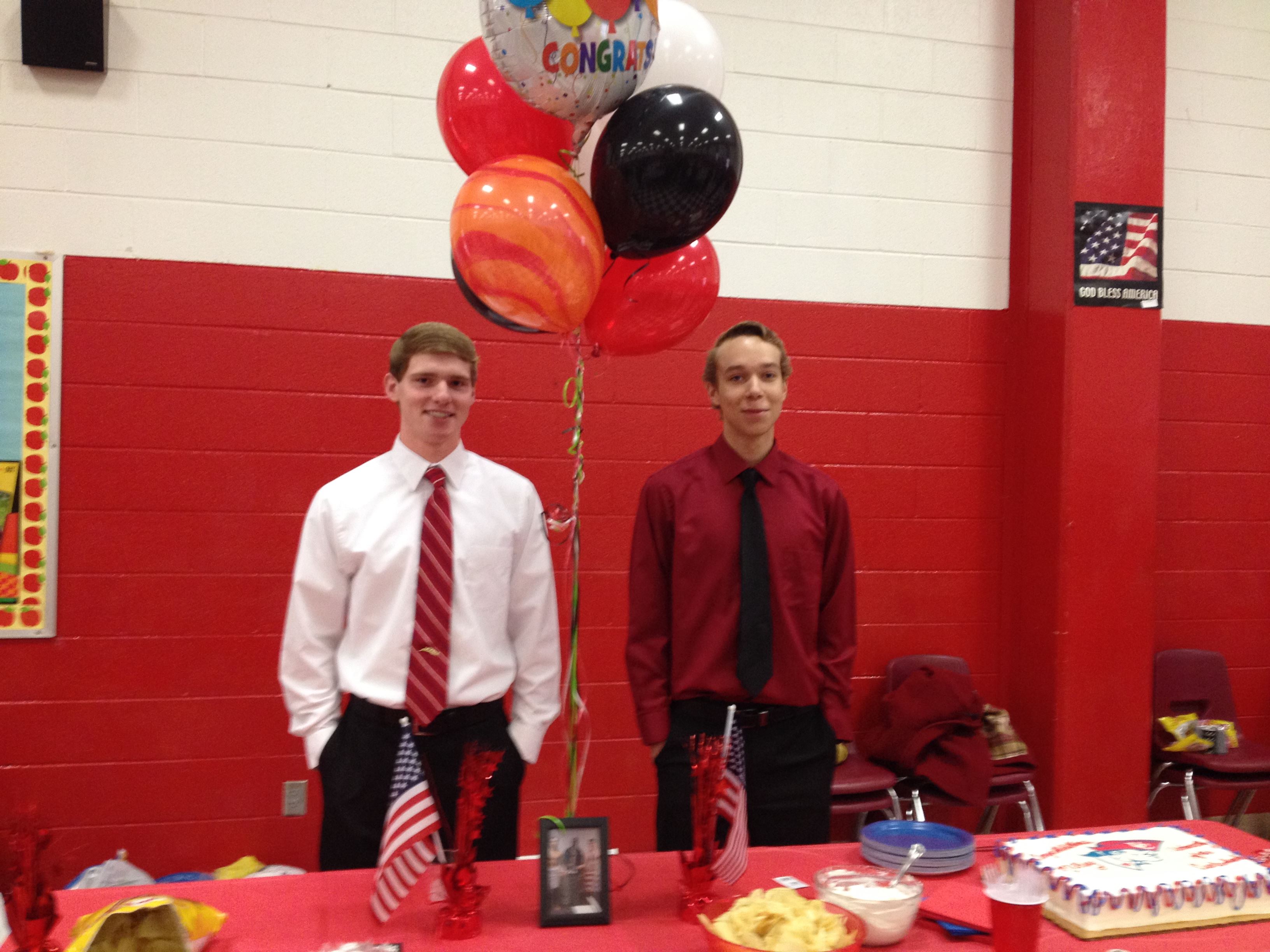 Mikey Monday, left with Elon Bush, qualified for the YMCA Nationals in the 100-meter freestyle Friday.
By Al Muskewitz
East Alabama Sports Today
Mikey Monday highlighted a big night for the YMCA Blue Dolphins as he qualified for the YMCA Nationals in the 100-meter freestyle at the Southeastern Swimming Championships Friday in Knoxville, Tenn.
Swimming the lead leg on the 400 freestyle relay, Monday turned in a time of 57.19 to become the first swimmer in Brandy Sanders' six years as the Blue Dolphins' coach to qualify for Y-Nationals. That meet is the last week in July in Indianapolis.
Monday, a Saks product headed to the University of the Cumberlands, shaved almost 1.5 seconds off his previous best time. He didn't qualify individually in the 100 free, but Friday's time counted as a qualifying time because it started off the relay.
He normally is the relay's anchor.
"We were hopeful, but I was a little surprised," Sanders said. "That's a lot of time to drop, especially a kid his age, in a short event like that. It doesn't sound like very much at all, but in swimming tenths of seconds mean everything.
"When they finished I asked him, 'Do you know what you just did?' and he looked at me and he said no. I told him and the look on his face, it just lit up."
All seven Blue Dolphins in the pool Friday swam their best times. Monday's relay mates – Trace Hilbun, Colton Smith and Elon Bush — all swam their best splits. And all three Under-12s – Cade Hilbun (50 back), Sterling Kelly (50 breast) and Molly Tiffner (50 back) – swam their best times by at least a second.
"Nobody had a bad swim," Sanders said.
The meet continues Saturday with Monday's attempt to qualify in the individual 50 freestyle and concludes Sunday.
Al Muskewitz is Content Editor/Senior Writer of East Alabama Sports Today. He can be reached at musky@wrightmediacorp.com and followed on Twitter @easportstoday1.